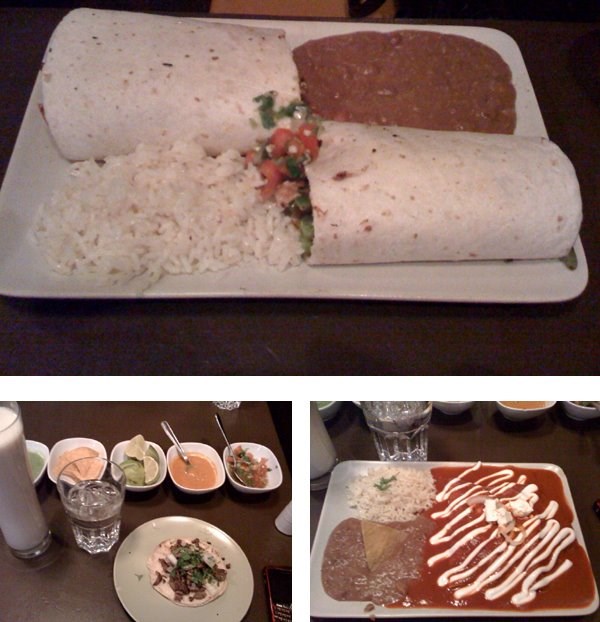 When I first heard about this spot on Robson, based on the name and the location I thought this place was going to suck like the Jimmy Fallon show but everyone I have talked to has said amazing things about this restaurant.
I finally made a trip to visit this spot and I have to admit that I was very impressed. The complementary salsa and chips plate were a great starter. The atmosphere was not how I would decorate a Mexican restaurant but it was pleasant. For my meal I ordered a taco ($2.50), an enchilada (I think $9.50) and a horchata while my friend ordered the beef fajita ($14). Being a big fan of Dona Cata I was a little biased about this Robson Street restaurant but my little taco which I ordered as a barometer was dam good. The enchilada were tasty but the real talk of the table was the fajita. It was freaking good. Their seasoning used on the meat was fantastic, I has to be one of the better fajitas that I have had.
Bottom line, Don Guacamole's offers great Mexican food, nice portions for a decent price, especially for a Robson restaurant. Much respect goes out to Don Guacamole's. Word up!!!! Now I don't need to drive so far for good Mexican.
Don Guacamole's Restaurant
1333 Robson Street
Vancouver, BC V6E 1C6
(604) 569-2295