You might be dipping into your piggy back a little less often these days thanks to rising costs across the board, but if you are going to head out for a meal rather than cook at home, this winter there are plenty of fresh options in Vancouver.
Already up and running are places you can check out if you are craving burgers and fries (even vegan versions) and a couple of spots for drinks and snacks (including if you happen to love basketball). Restaurants just about ready to open their doors include a NYC street cart import, a retro-themed bar-restaurant with live music and an ambitious Mexican food concept, and the evening "wine lounge" from a popular new all-day cafe.
Have a look at some of the now open or opening soon places for food and drink to check out in Vancouver before winter 2023 comes to an end.
Now open
Launched in January, Gastronomy is a modern Italian-inspired restaurant located in the former Gastown home of Nicli pizzeria. The 39-seat indie spot offers a menu comprised of modern dishes with a prominent Italian influence, including dishes like roasted bone marrow, a hamachi crudo, steak, pasta, and - when in a space that has a pizza oven - plenty of creative pizzas. Gastronomy also has a full bar and custom cocktail program.
Address: 62 E Cordova St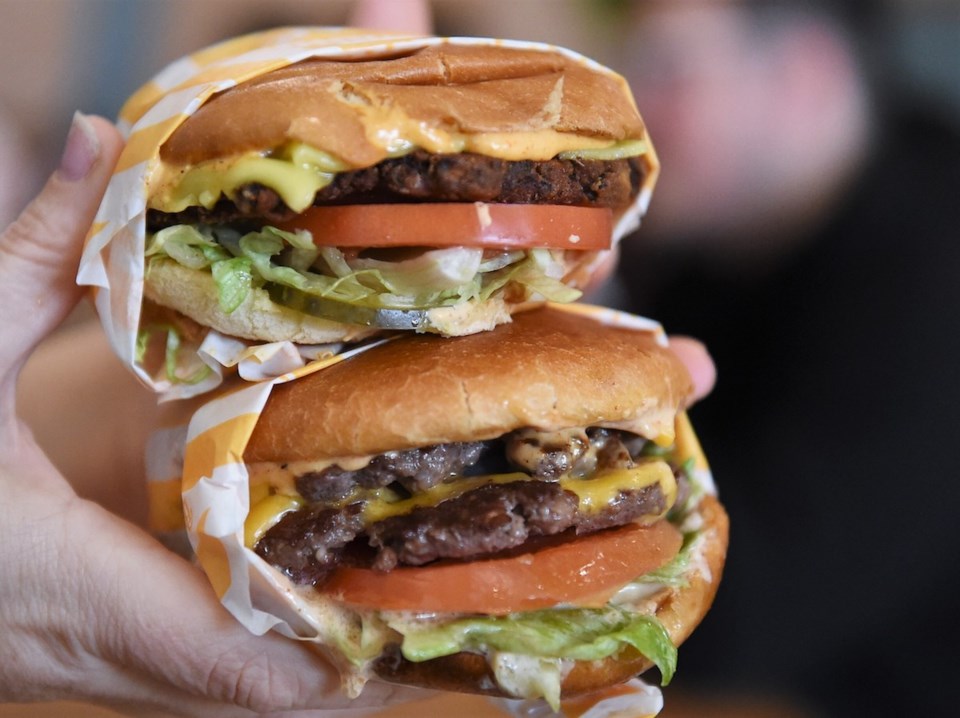 Burger fans are crushing hard on this new super chill downtown burger, fries, and shakes joint. The Victoria import keeps it simple with a menu of basic cheeseburgers and classic sides, but the twist for this 80s-retro vibed spot is that they offer a traditional (aka beef and dairy) menu in tandem with a fully plant-based one.
Address: 755 Nelson St
A trio of hospitality biz vets has created a cozy, unpretentious neighbourhood bar with food that showcases reliably enjoyable libations and eats with a bit of a throwback mentality. The Hastings-Sunrise watering hole has approachable cocktails, beer, and wine, as well as a fun menu of bar snacks and easy-going bites, particularly a series of sandwiches that will have you kicking back and reaching for another drink.
Address: 2481 E Hastings St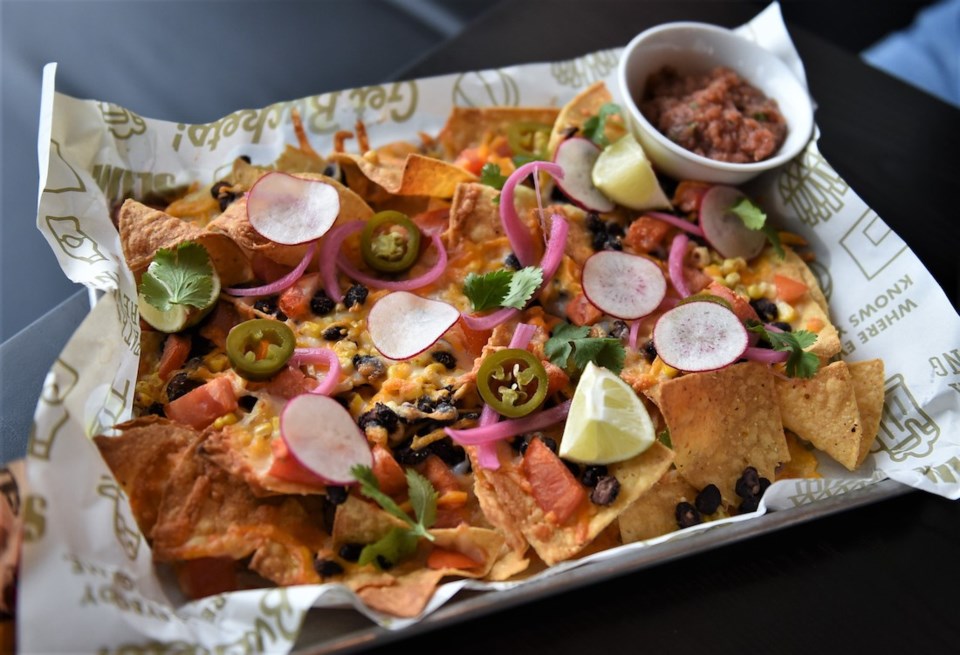 This new hangout in Mount Pleasant is a sleek, polished tribute to all things basketball. The room is loaded with memorabilia and merch, and the menu a riff on arena fare. Look for shareables like nachos (that Courtside hopes will harken back to the former neighbourhood hideout, The Foundation) and hand-helds like a hot dog, fried chicken sandwich, and burger.
Address: 2415 Main St
Veteran Vancouver chef Warren Chow is behind the stoves at this new "West Coast Wild" spot in West Point Grey that marks the first foray of the Pattison Group into the restaurant scene. Here you'll find an all-day menu of locally-sourced and seasonally-driven fare, like a seafood "charcuterie" platter, a tempting burger, and a risotto made with farmer's choice veggies.
Address: 107-5380 University Blvd
Opening soon
This triple-threat (bar/restaurant/music venue) moving into the old Yagger's spot in Kits comes from the team behind The Heatley in East Van. In addition to drinks and entertainment, The Painted Ship will be home to Tultepec, a Mexican food concept that is working out its offerings at The Heatley. The Painted Ship is hoping to open up later in February.
Address: 2884 West Broadway
While the all-day cafe Novella, with its casual coffee and pastries and brunchy-lunchy menu, has been open since December, the Mount Pleasant spot plans to debut its nighttime identity, called Vignette, in mid-February. Billed as a "wine lounge," the concept will have a set menu and a la carte dishes which will be along the lines with what Chef Ash Kurtz created at Novella/Vignette sibling Bar Susu.
Address: 2650 Main St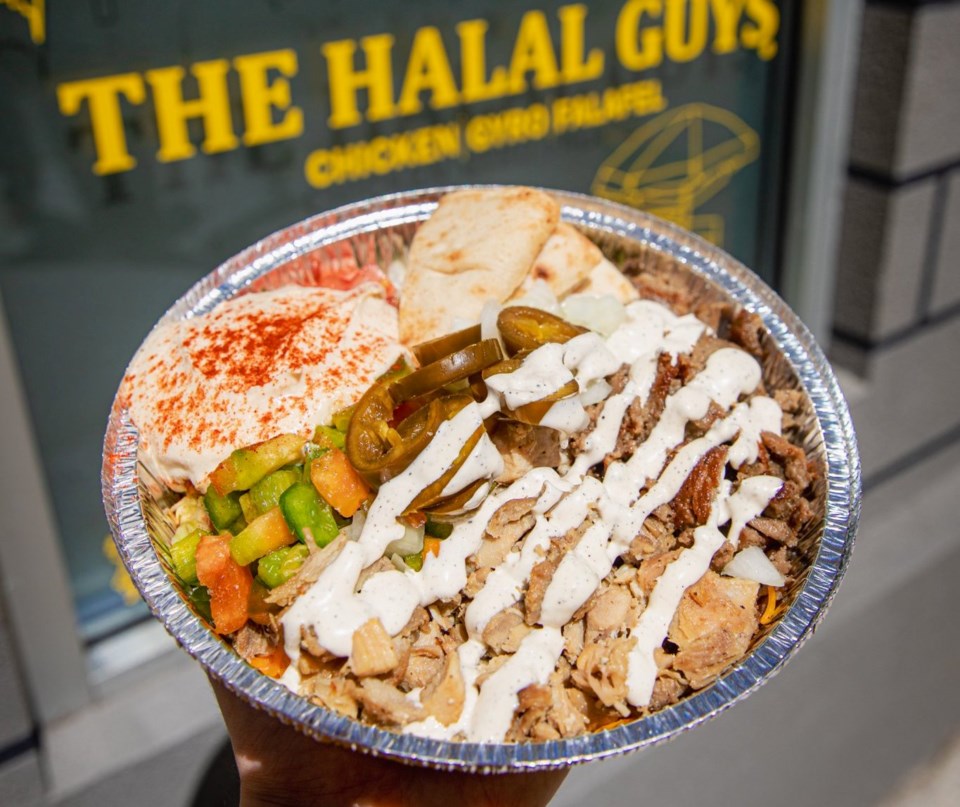 It started with three immigrants from Egypt who launched a food biz in New York City back in 1990, and it's become a global restaurant sensation. Now The Halal Guys is coming to Vancouver. At The Halal Guys, food fans can expect to find falafel, chicken, and gyros available as sandwiches or platters. Opening day isn't set yet, but (fingers crossed) it shouldn't be much longer now.
Address: 570 Robson St
Don Restaurant
The co-founder of Vancouver poke brand Pokey Okey is prepping to launch a new sibling concept at an ex-Glory Juice space in Kitsilano called Don Restaurant. The venture from Northwest Culinary alum Victor He is positioned as "go-to spot for delicious Asian fusion cuisine in the neighbourhood," according to a press release. An exact opening day has not been set, however, Don Restaurant is looking to open its doors this February.
Address: 2186 W 4th Ave