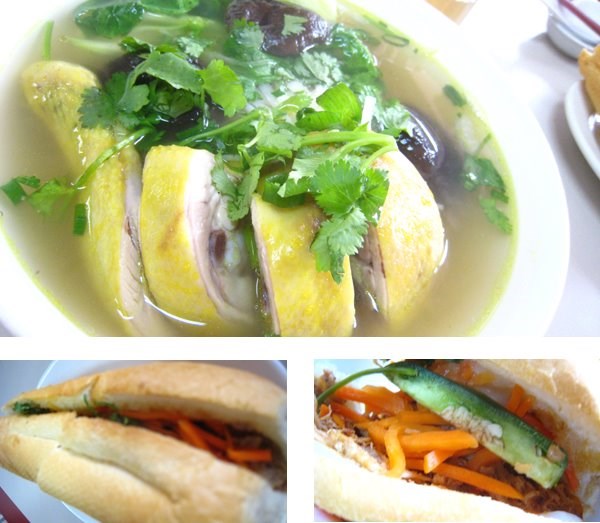 This place has some of the best Vietnamese Sandwiches/Subs in the city, the bread is fresh and tastes soo good.  Try the chicken, if you have a chance ($3.50).
On this day I ordered a chicken sandwich and a bowl of chicken with noodles soup. The sandwiches are not loaded with ingredients but they taste fantastic mainly due to the freshness of the bread. The bowl of soup was tasty containing a quarter chicken in the soup but the broth or the flavour of the chicken didn't blow my mind. The reviews on Dinehere.ca are quite variable and the reason is you have to have a sandwich, the other dishes are average but the sandwiches are what people are raving about.
Note -Be careful when going in the winter because I remember that place not having heat. Also, when going late in the day be careful because they run out of bread usually right after lunch so sandwiches are not available.
Au Petit Cafe.
4851 Main Street, Vancouver
Tel: 604-873-3328