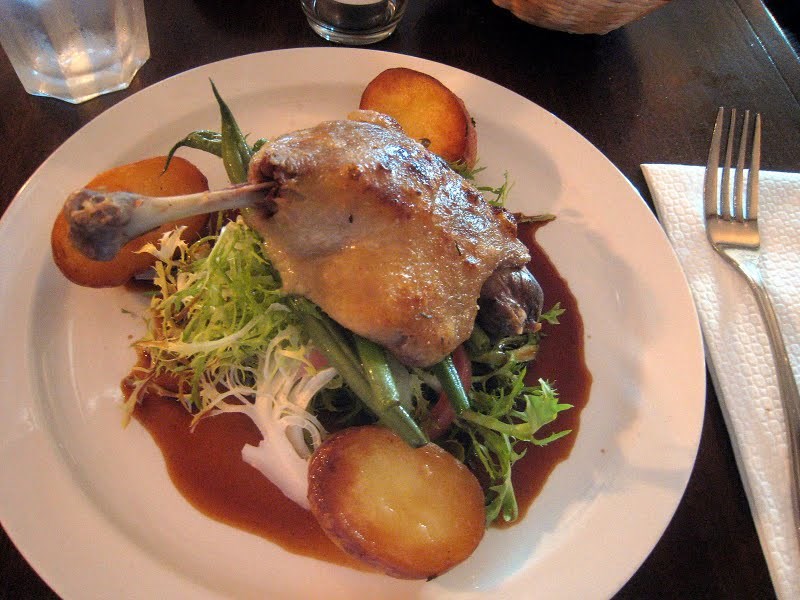 Les Faux Bourgeois
I love Les Faux because it is a perfect date spot. At $15-$19 dollars a dish the price point is perfect for a first date, a little more money than your general chain eatery but not too expensive that you would be pissed off if you didn't get a peck at the end of the night. The atmosphere is cute and the servers are good looking with sexy French accents.
This time I ordered the duck for $15 dollars and my date ordered the steak frites for $16 (hanger steak). The duck was nice and crispy and served in a very tasty sauce. It was a fatty piece of meat but was very enjoyable and a great value. The steak was cooked to perfection and had a delicious flavour (you get a choice of butter sauce, wine reduction or peppercorn), the fries were also really tasty. I am not a fan of the onglet/hanger steak but for the price, it does offer good value.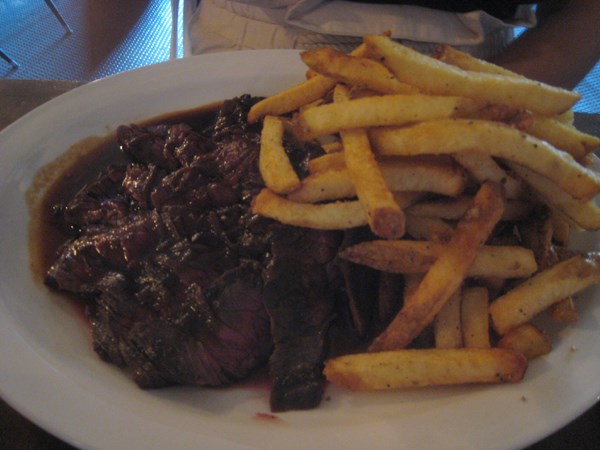 For all you cassanovas/Don Juans out there take your gal to Les Faux Bougeouis and enjoy a great meal and reasonably priced bottle of wine.
Les Faux Bougeois
663 15th Ave
Vancouver BC
Matt