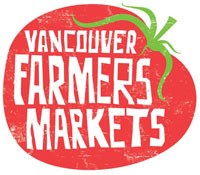 Vancouver Farmers Markets is about people who love fresh food at festive gatherings. With the initial goal in 1995 to create the fun and value of weekly Farmers Markets in urban settings, the Society and the Markets have become Vancouver plazas of fun, discovery, and connecting. Each month V.I.A. introduces you to one of the fabulous Market vendors!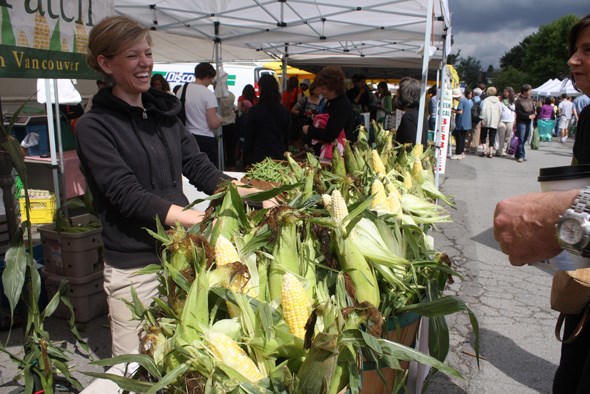 This week marks the third annual BC Association of Farmers Markets (BCAFM) Farmers Appreciation Week, so what better way to celebrate than to hit up your local market for your fix of fresh, local food?
This year's celebration will draw attention to the need for young people in agriculture, and for long-term profitability. For the first time ever, farmers in the 55 and over age group represent the largest share of total farmers in Canada (courtesy of BCAFM).
Farming goes far beyond seeding and harvesting. Today's farmers are sales people, managers, researchers, pest managers, welders, and equipment operators. They also assume immense risk.
Show your local farmers some love by visiting them from now until September 15. If you happen to be shopping at VFM's Trout Lake Market on Saturday, you can also take in the fan-favourite Tomato Festival!
Vancouver Farmers Markets on during BC Farmers Appreciation Week:
Main Street Station – Wednesday from 3-7 p.m. in front of Pacific Central Station
Trout Lake Market – Saturday from 9a.m. – 2p.m. in the north parking lot of John Hendry Park
West End Market – Saturday from 9a.m. – 2p.m., 1100 block of Comox Street
Kerrisdale Market – Saturday from 10a.m. – 2p.m., East Boulevard near Kerrisdale Arena
For more information on Vancouver Farmers Markets, visit www.eatlocal.org
For more information on Farmers Appreciation Week and farming in BC, visit http://www.bcfarmersmarket.org/ind/faw.htm