Bottoms up! VPL's reading experts have teamed up with Cicerone and B.C. Beer Awards co-founder Chester Carey to bring you this list of perfectly paired books and beers: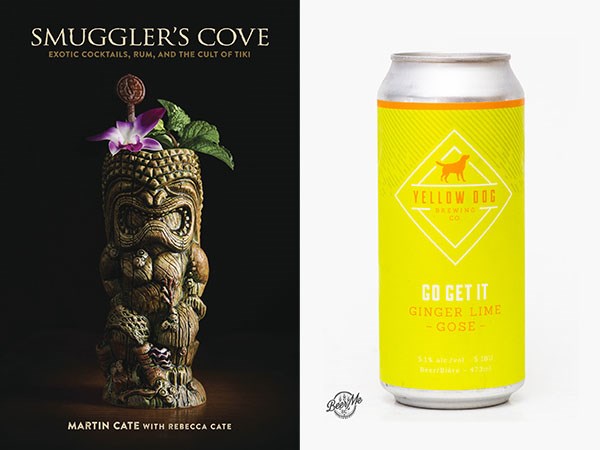 1. Book: Smuggler's Cove by Martin Cate
Martin and Rebecca Cate, the founders and owners of Smuggler's Cove – one of the most acclaimed tiki bars of the modern era – take you on a journey into the fantastical world of the tiki. They cover everything from exotic cocktails, rum and the lore and legend of tiki.
Beer: Go Get It by Yellow Dog Brewing
A lime ginger gose. Exotic flavours of sour lime and spicy ginger on top of a tart wheat ale kissed by sea salt. A warming and refreshing version of a classic German-style beer.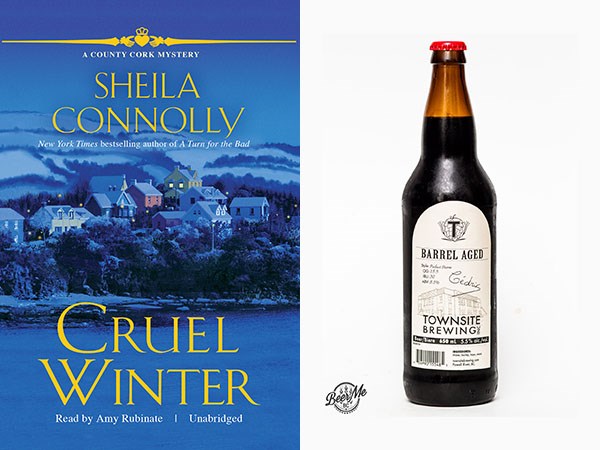 2. Book: Cruel Winter by Sheila Connolly
Cruel Winter is an engaging new take on the classic locked-in-a-room mystery. The story follows Maura Donovan, who finds herself stranded in a busy pub with a suspected murderer during a winter storm. With a long night ahead, Maura is determined to hear the other side of the story.
Beer: Perfect Storm by Townsite Brewing
A dark, brooding oatmeal stout. Deep flavours of chocolate and coffee are given an oily luscious texture from an oatmeal addition. Reminds you of a stormy night.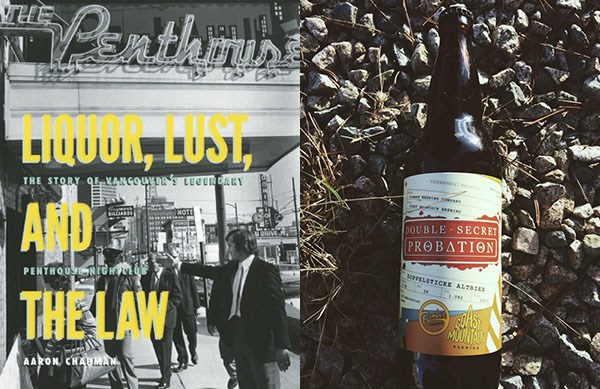 3. Book: Liquor, Lust, and the Law by Aaron Chapman
Vancouver's Penthouse Nightclub was the after-hours spot for the famous since its opening in 1947 – hosting performances with the likes of Duke Ellington, Frank Sinatra and more. Liquor, Lust, and the Law reveals the glamorous – and sometimes scandalous – history of Vancouver after dark.
Beer: Double Secret Probation Doppelsticke Altbier by Bomber Brewing
It's easy to see why its brewers originally kept this recipe a secret. The smooth bread crust, caramel malt and spicy hops flavours hide a boozy kick that leaves you thinking it might have been banned.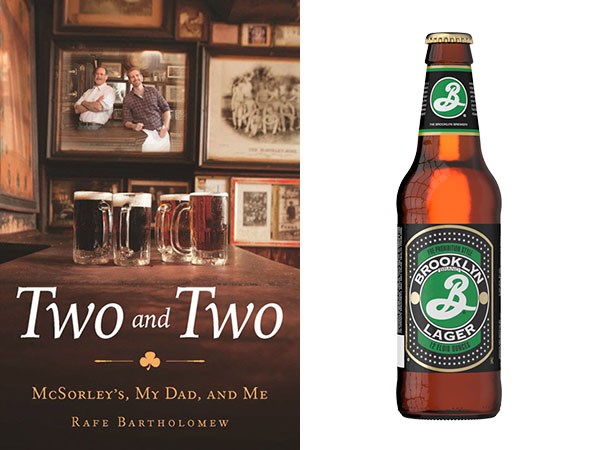 4. Book: Two and Two by Rafe Bartholomew
This stirring memoir recounts the history of New York City's oldest bar, McSorley's Old Alehouse. Its history goes back to the 1850s and includes historic events such as Abraham Lincoln's Cooper Union speech. The connection of father, son and historic watering hole make this book deeply moving.
Beer: Brooklyn Lager by Brooklyn Brewing
With a flavour profile well-suited to having several over a sitting, this pre-Prohibition, Vienna-style beer is balanced, smooth, bitter and full flavoured, yet refreshing. A throwback to classic beers halted by the temperance movement.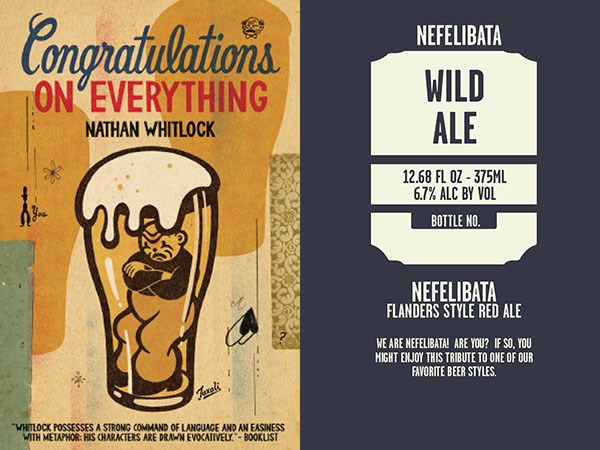 5. Book: Congratulations on Everything by Nathan Whitlock
This hilariously dark novel is filled with ambition, failure and sex. It follows the struggles and victories of a middle-aged bar owner and a waitress in her 30s, and uses humour and heartbreak to shed light behind-the-scenes of your favourite bars.
Beer: Nefelibata by Engine No. 9 Brewery
Is it red wine? You'll taste notes of bright red fruit, oaky vanilla and coconut with mouth-watering sourness. A Flanders red ale that will spur imagination and memory.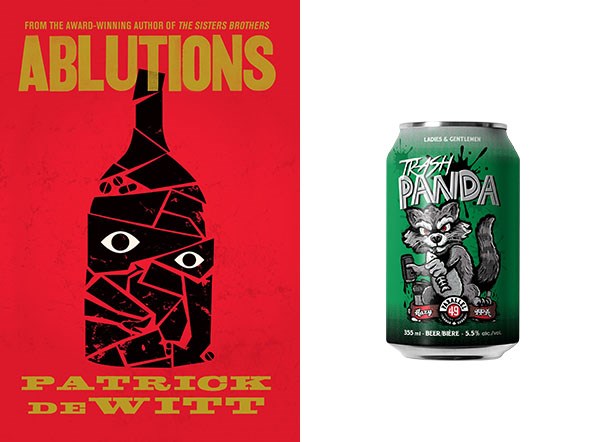 6. Book: Ablutions by Patrick deWitt
A nameless barman tends a bar in Hollywood, amusing himself by taking notes on the clientele in hopes of uncovering their secrets. Dark and provocative, the book lays it all out there for readers to drink up, spit out and come back for more.
Beer: Trash Panda by Parallel 49 Brewing
A hazy IPA with bright, tropical flavours and citrus, layered over a base of melon and pear. A trace of bitterness balances things out. It's a California-style beer with an East Coast twist.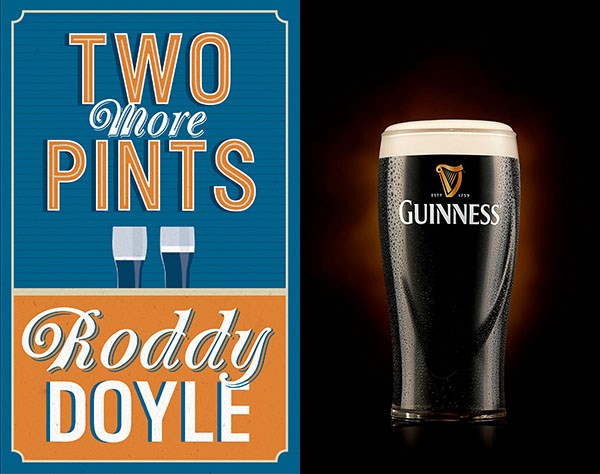 7. Book: Two More Pints by Roddy Doyle
Two men meet in a Dublin pub for a pint (or two or three) and hilarity ensues. Written as a conversation between good friends, Two More Pints covers everything from the day's news to family life to random thoughts that will make you feel like you're right there with them.
Beer: Guinness Draught by Guinness Brewery
The definitive dry Irish stout brewed in St. James Gate, Dublin. Smoothly roasty with a creamy texture. A pint suited for either quaffing with oysters or sipping the afternoon away on a comfortable bar stool.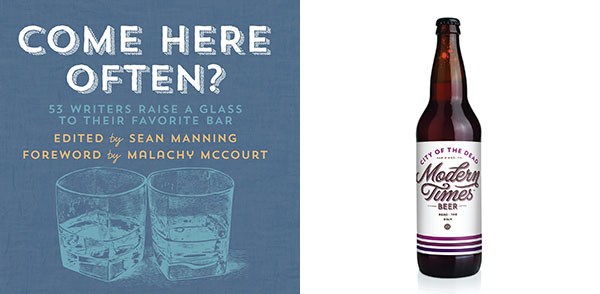 8. Book: Come Here Often? edited by Sean Manning
In this amusing collection of stories, 53 writers (Jim Shepard, Rosie Schaap and Laura Lippman to name a few) tip the glass to their favourite bars. They share personal stories – both good and bad – about their local neighbourhood joints and exotic establishments as far as Antarctica.
Beer: City of the Dead by Modern Times Brewing
Coffee is aged in bourbon barrels before being blended into this chewy export stout. It brings competing flavours of vanilla, chocolate, espresso, whiskey and dark fruit into collective harmony.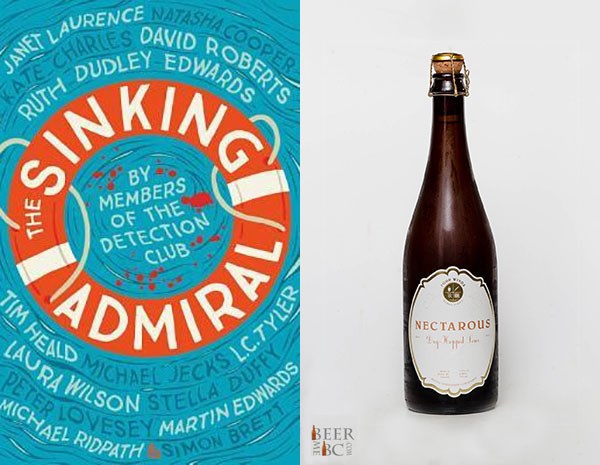 9. Book: The Sinking Admiral edited by Simon Brett
The Admiral pub is threatened by closure when the owner – nicknamed the Admiral – is found dead. The pub faces closure, a TV documentary team arrives and tensions are at an all-time high. Written as a collaboration by 14 crime writers, this story is unlike anything you've read before.
Beer: Nectarous by Four Wind Brewing
Floral, tropical stone fruit hop aromas infused into a complex, tart ale. Dry-hopped sour ales are unique because they taste remarkably of fruit – in this case, nectarines – yet none is present.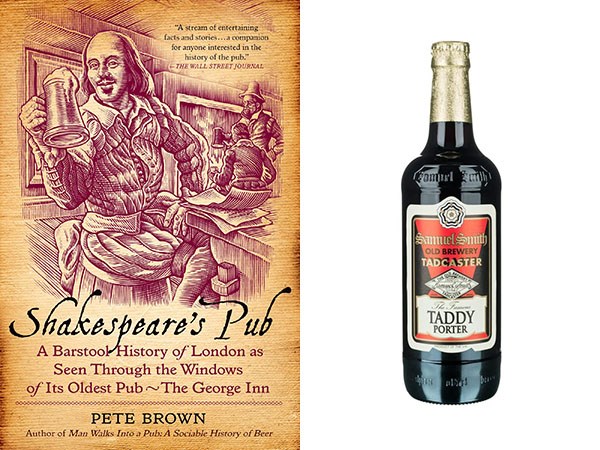 10. Book: Shakespeare's Pub by Pete Brown
Welcome to the George Inn, London's oldest surviving galleried inn. Soak up six centuries of pub history with historian Pete Brown as you grab a pint, settle back and imagine who may have come to have a drink before you.
Beer: The Famous Taddy Porter by Samuel Smith Old Brewery
A full-bodied, dark porter with a recipe dating back to 1758. Before this beer was first brewed, Londoners were drinking a different kind of porter. Barmen would blend a trio of casks to create the rich brown bread and raisiny flavours we now associate with porter beer.
For more great reads and recommendations from the library's reading experts, visit any of VPL's locations or vpl.ca.