No matter the time of year, Tofino's rugged shores on the west side of Vancouver Island are a draw for surfers and surf-watchers alike. Thanks to its fairly remote location, if you're heading to Tofino you're likely staying a couple of days at least, and that means you've got plenty of mealtimes to enjoy.
Enjoying meals in Tofino is far easier than getting to the resort town. That's because there is a wealth of fantastic restaurants, coffee shops, and brand new spots to check out. Most places offer casual vibes, no matter how fancy the fare, and most also show off B.C. produce and seafood in their dishes. From your morning coffee to your post-boating beers, and few slices of pizza and bowls of noodles in between, Tofino's food scene offers something for everyone.
For those who travel for the food, pack your appetite for a culinary trip as exciting as a bear-spotting cruise (which, by the way, you should also do while you're there). Featuring wicked-good BBQ platters, gotta-have pie slices, and super fresh seafood, here's a food lover's guide to eating and drinking in Tofino, B.C.
Address: Mackenzie Beach Resort - 1101 BC-4, Tofino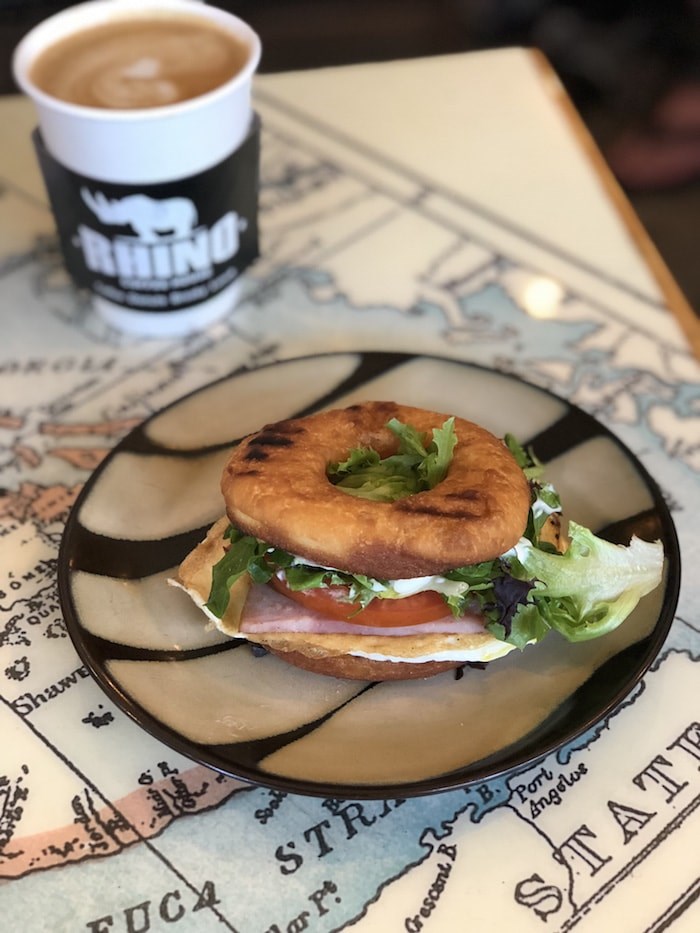 Fuelling up for a day of adventure at Rhino Coffee House in town is a great way to get going. Rhino serves up all-day breakfast, including cheeky egg sandwiches built on bagels or a savoury donut. They've got wraps and sammies, and their signature house-made donuts. And coffee, of course, plenty of coffee. Save room in your suitcase for a bag of fresh roasted Rhino coffee beans; you'll savour memories of your delicious trip even when you're back at home.
Address: 430 Campbell St, Tofino
One of Tofino's favourite restaurants is the tried-and-true Shelter in the heart of town. Their expansive menu has something for everyone, from fresh salads to hearty seafood chowder, burgers, pasta, or generously portioned mains.
Address: 601 Campbell St, Tofino
Shed is the casual, kick-back sibling spot to Shelter. Their centre-of-the-action patio is primed for people-watching, as well as for sipping on margaritas, and biting into burgers, sandwiches, and vibrant salads. They've got an excellent kids' menu, too.
Address: 461 Campbell St, Tofino
If you know, you know...and if you didn't, you do now: Chocolate Tofino is a must-stop for their artisanal chocolates and scoops of fresh gelato. Enjoy a cup or cone, or grab a pint to go.
Address: 1180A Pacific Rim Highway, Tofino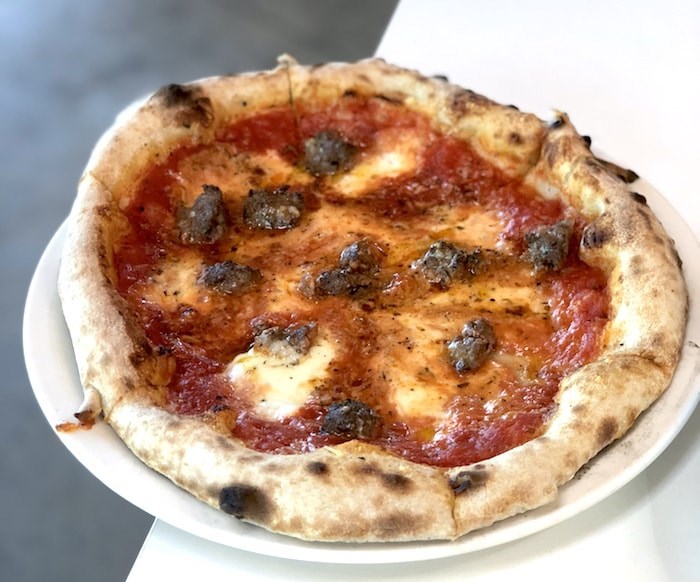 Wood-fired pizzas, handmade by a Naples native transplanted to Tofino, are the star of the show at Basic Goodness, where they serve up the goods until the dough runs out. The simple menu showcases local ingredients, from charcuterie to fresh veggies.
Address: 551 Campbell Street, Tofino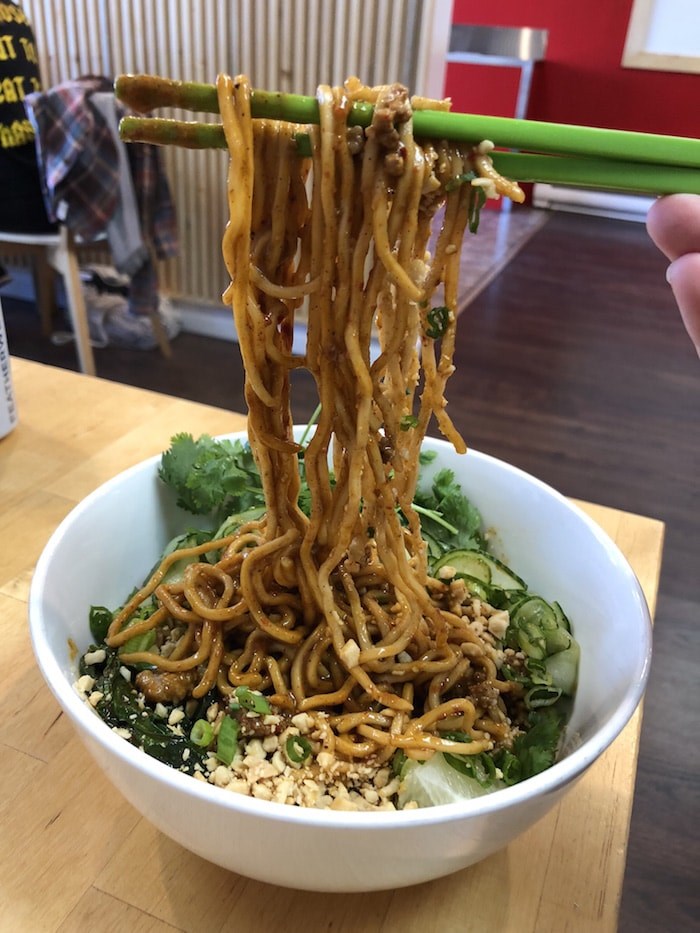 Head over to Main Street to find big bowls of flavourful noodles and tender bao buns stuffed with fillings at Sea Monster. It's a daytime-only spot (open 11:30 am to 6:30 pm daily) perfect for a casual bite. Go for the fiery Dan Dan Noodles; if you've got kids with you they'll love the PB Noodles with coconut peanut sauce.
Address: 421 Main Street, Tofino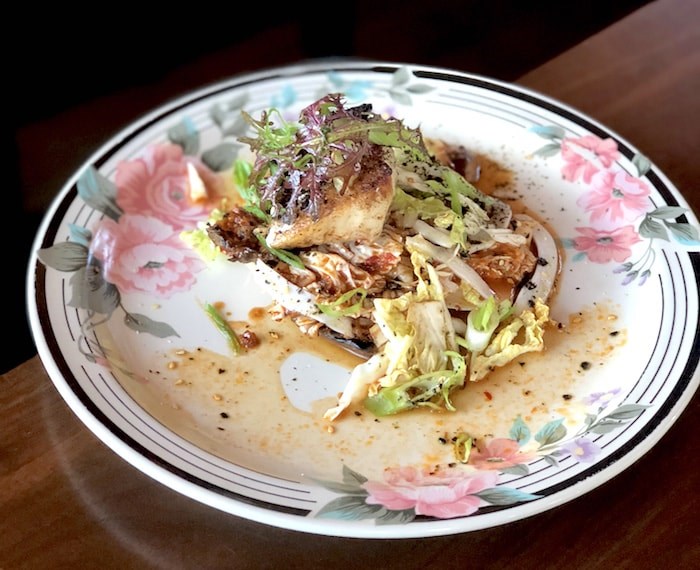 Indulge in a high-end meal (with a laid-back vibe) at the celebrated Wolf in the Fog. Chef Nick Nutting is behind a menu of seasonal and local dishes celebrating bold flavours and the bounty of the Pacific Northwest. They have an incredible cocktail program, which adds to the celebratory feel of dinner (or brunch) at this award-winning restaurant.
Address: 150 Fourth Street, Tofino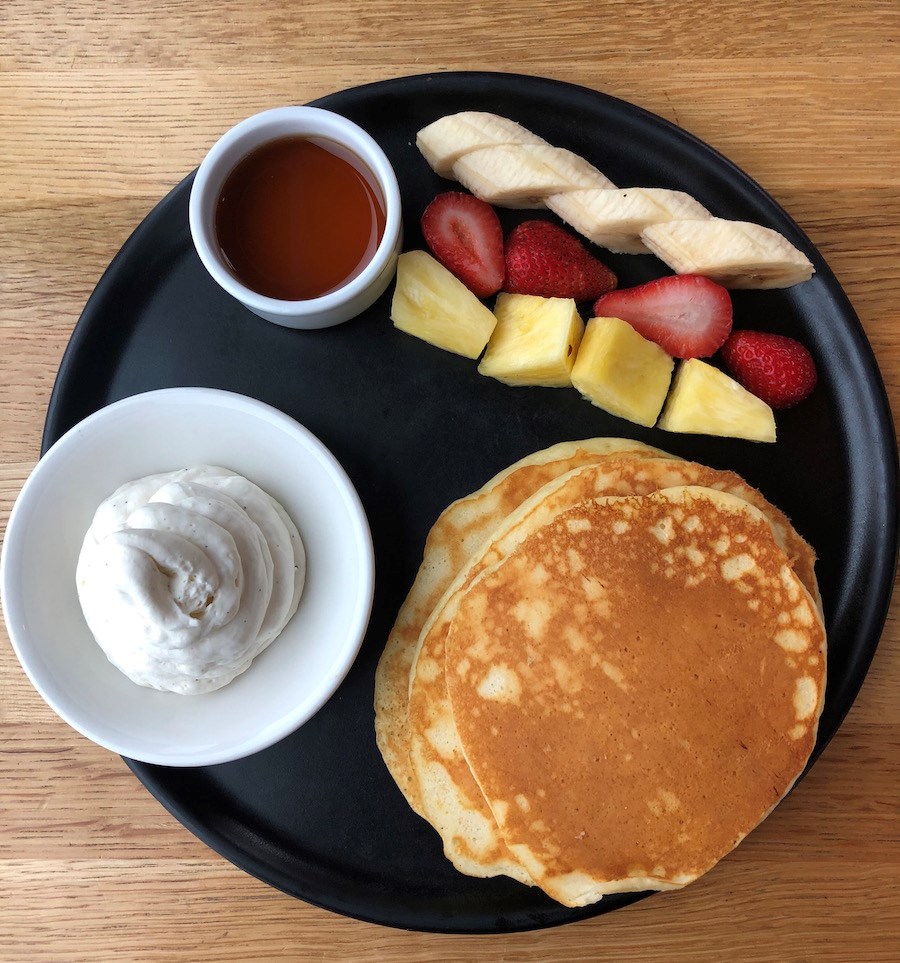 Address: 634 Campbell Street, Tofino
Address: 601 Campbell Street, Tofino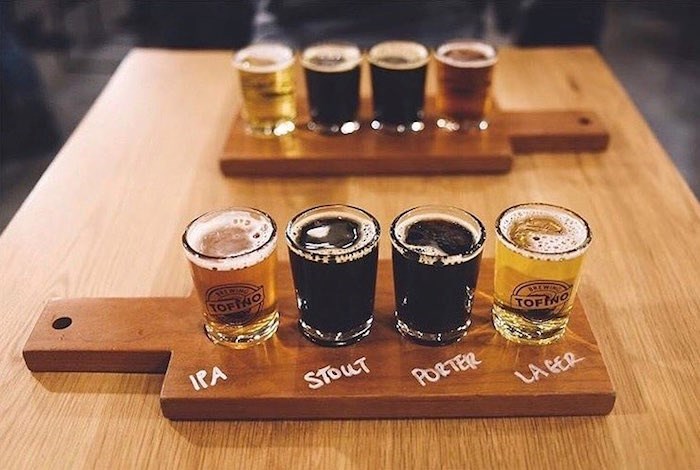 Opened in 2011, Tofino Brewing rode the craft beer wave before the big province-wide boom that followed. This is a must-visit spot for beer lovers. Get growler fills, merch, and beers by the pint or flight. Look for signature pours like their Kelp Stout on tap. Kids are allowed, but they don't serve food, so plan to soak up those suds somewhere else.
Address: 691 Industrial Way, Tofino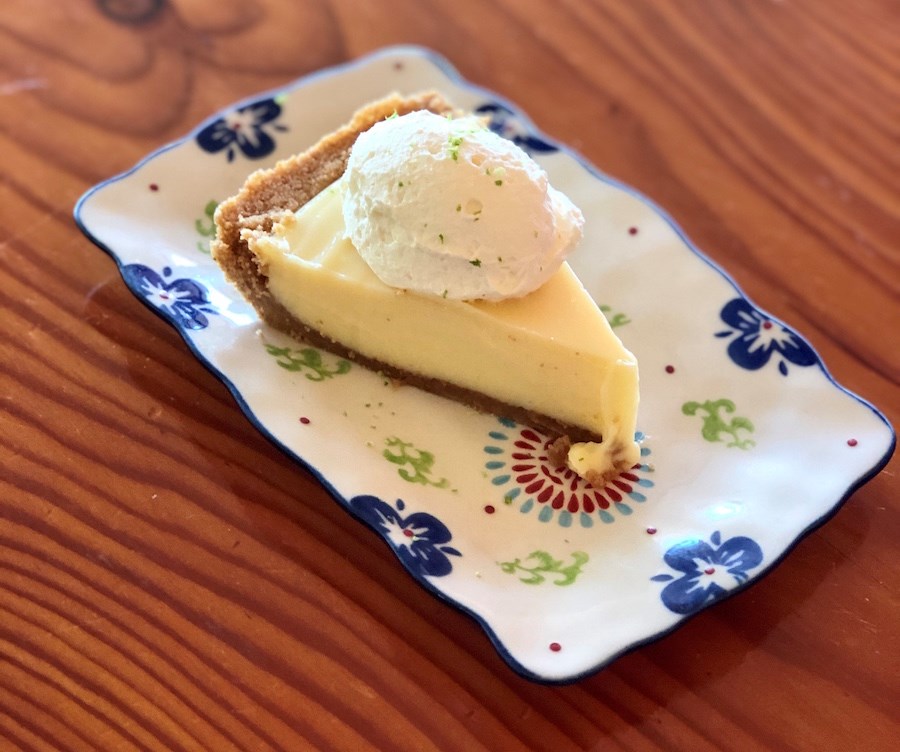 Open for lunch and dinner, SoBo has long been one of Tofino's best-loved restaurants, known for its fresh seafood and globally-inspired menu of crowd-pleasing dishes. By day, you can get anything from fresh oysters to tacos, wraps, and pizzas, while for dinner SoBo has larger composed mains, pasta, salads, and pizzas--with plenty of options anytime for vegans, vegetarians, and gluten-free diners. Save room for something from SoBo's legendary dessert menu, especially their infamous Key Lime Pie.
Address: 311 Neil Street, Tofino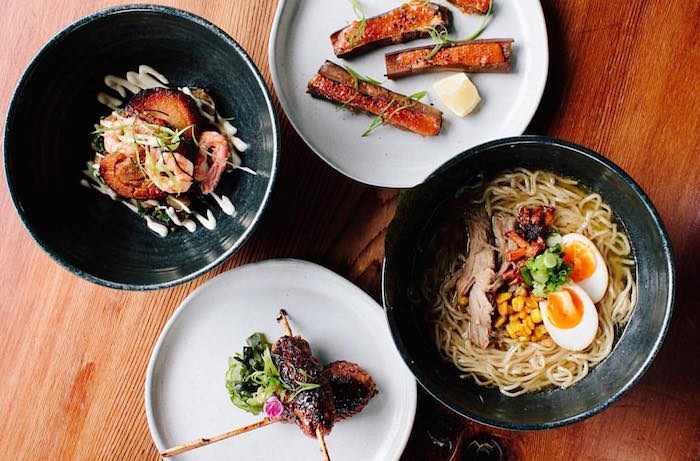 Asian comfort food is on the menu at Kuma. Open for Happy Hour drinks and snacks as well as dinner service, you can dive into bowls of noodles, okonomiyaki, and smaller bites, all designed to be shared.
Address: 101 - 120 Fourth Street, Tofino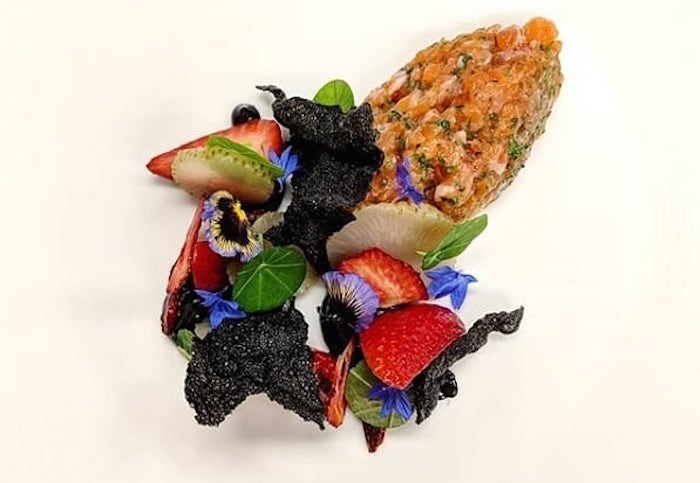 It shouldn't surprise anyone who knows the majesty and luxury of Tofino's Wickaninnish--The Wick, to many--that their restaurant, The Pointe, is the destination for farm-fresh produce, locally-caught seafood, and stunningly beautiful and creative dishes. Be sure to ditch your ball caps and athletic wear before sitting down to dine - this is a special occasion spot.
Address: 500 Osprey Lane, Tofino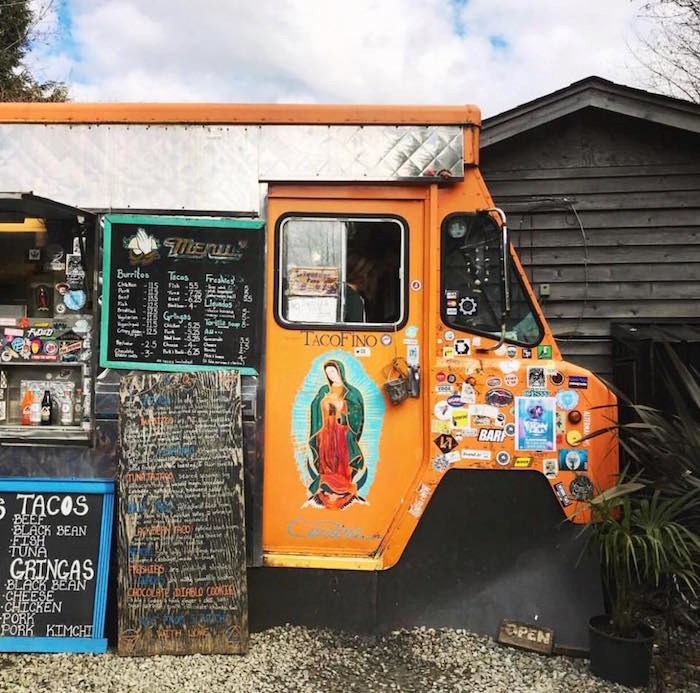 Vancouverites, if you want to get a taste of where it all began, Tacofino's og truck still serves up the eats from its Tofino spot, with a tight menu of tacos, burritos, and gringas (like a quesadilla) available 11 am to 8 pm daily. The fish taco is an absolute must.
Address: 1184 Pacific Rim Hwy, Tofino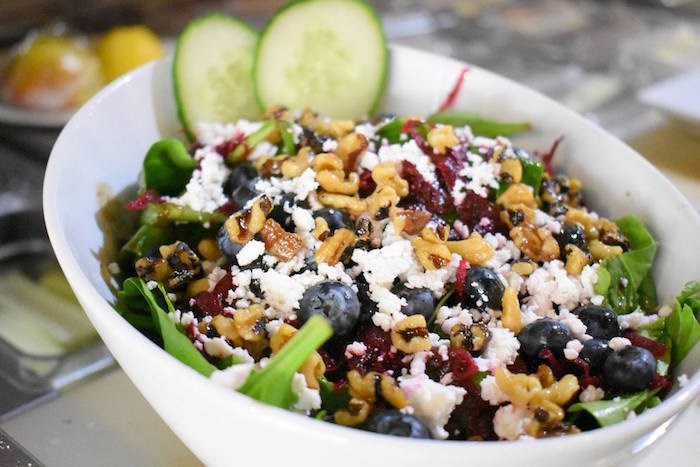 This one's for the veggies: Bravocados offers a completely vegetarian menu, with several options that are vegan or can be adapted to be vegan, as well as gluten-free items, too. You'll find anything from chocolate-drizzled waffles to fresh bowls, tostadas, meat-free pulled "pork," and burgers, and creative desserts here, too.
Address: 3-368 Main Street, Tofino
Save it for spring and summer...
The shipping container lot at the foot of Campbell Street is only open in the warmer months, so if you are planning to eat your way through Tofino from around March to September, take note that this venue at 220 Campbell St is home to awesome spots like Tofino Licks for soft-serve ice cream and Chirpz for fried chicken and waffles. PS, the target opening for the exciting "live fire" restaurant and bar at the new Hotel Zed in Tofino is also slated for Spring 2021, so stay tuned!
This article was originally published on July 18, 2018 and has since been updated with new information.