Whether you prefer your Halloween libations leaving you feeling shaken or stirred, Vancouver's restaurants and bars have concocted some fantastically ghastly cocktails.
Taking inspiration from horror classics, haunting urban legends, seasonal flavours, and lots of gore and ghostliness, if you're in search of some adult sips that bring the thrills, take a look at the Halloween cocktails you can find in and around Vancouver.
Notch8 at the Fairmont Hotel Vancouver: The Lady in Red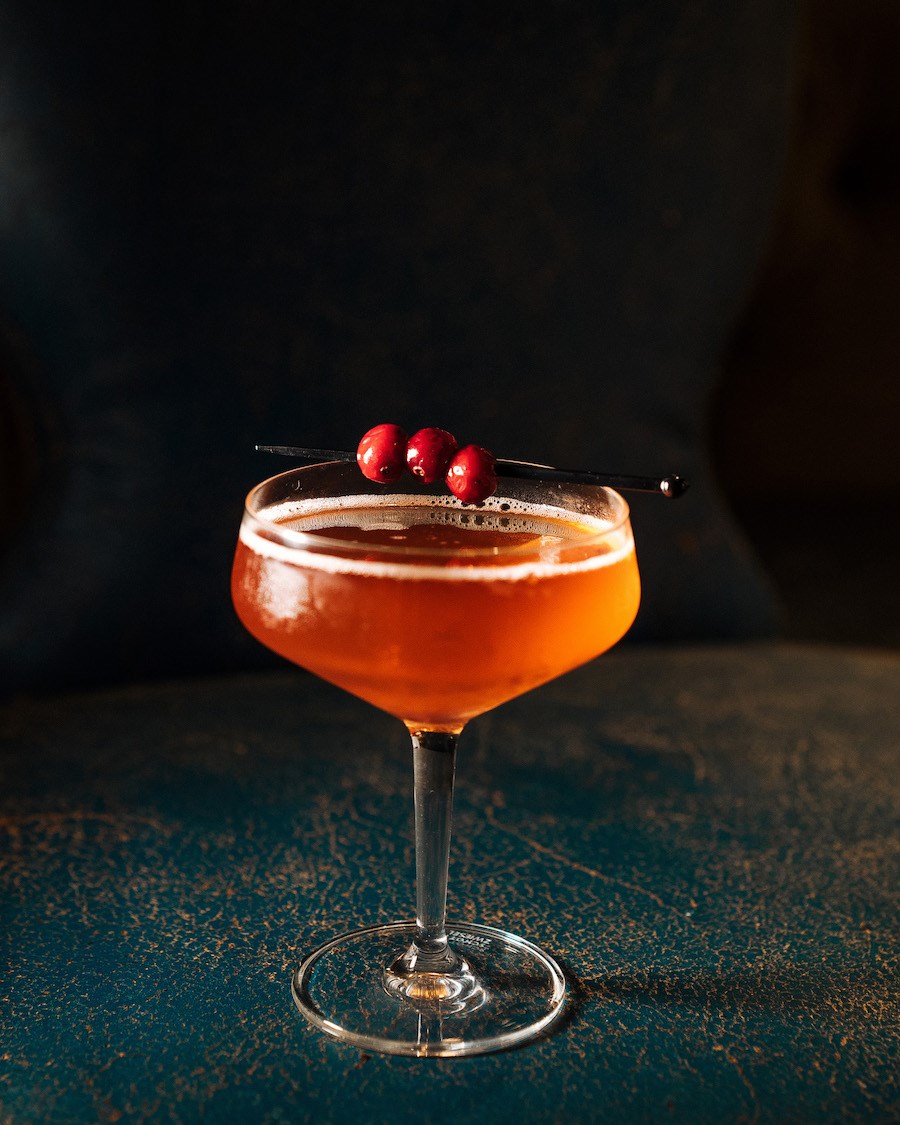 Since opening in 1939, Fairmont Hotel Vancouver has hosted the who's who of dignitaries, celebrities, state leaders and even a ghost. Over the years, there have been numerous sightings of a Lady in Red. The elegant apparition is believed to be Jennie Pearl Cox who, along with her husband and daughter, was a regular at the hotel's luxurious social gatherings. In the summer of 1944, she was killed in a tragic car accident at the corner outside of the hotel. Rumoured hotel location sightings of the graceful spirit have included the fourteenth floor, exiting the dummy elevator shafts, and in The Roof event venue.
To honour the memory of Mrs. Cox, Notch8 Restaurant & Bar at the Fairmont Hotel Vancouver will be featuring its Lady in Red cocktail, a perfect potion for the spookiest time of the year. Priced at $15 and available October 29 through 31, this cocktail is crafted for those who prefer to sip spirits rather than sight them. The drink features Grand Marnier, Southern Comfort, Cranberry Juice, and sparkling wine.
Uva Wine & Cocktail Bar: The Carrie White, Georgie's Nightmare, Frankenstein's Creation, and Bacon Bourbon Barber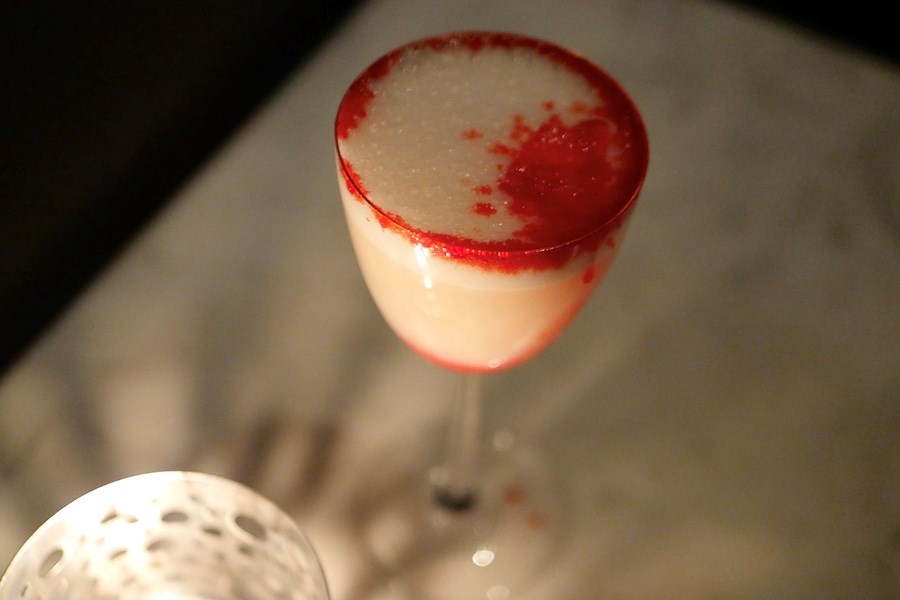 The team at one of Vancouver's top cocktail spots will pay homage to their love of all things spooky by creating cocktails based on their personal favourite Halloween classics. Their chilling libations will be available from October 24 to 31.
The Carrie White by lead bartender Shyann Gilmour ($15) is brewed together with Tanqueray, dry curacao, grapefruit juice, lemon juice and egg whites. This cocktail takes inspiration from Stephen King's Carrie.
Georgie's Nightmare by bar manager Stephen Sherry ($17) will remind guests of their clownish fears. Crafted with Glenfiddich 15 year, Solerno liqueur, spiced and Syrah infused Lillet, pink grapefruit juice, lemon juice, orange bitters, egg whites and maraschino cherries, this frightful creation is inspired by Stephen King's It. Don't forget your yellow rain jacket.
Frankenstein's Creation by bartender Noah Abramson ($16) brings back the ultimate classic Halloween vibes and is made with Tanqueray, green chartreuse, egg whites, lime juice, simple syrup, Fernet Gancia and absinthe. This wonderfully chilling creation takes inspiration from the one and only Frankenstein by Mary Shelley.
Bacon Bourbon Barber by the entire bar team ($15) will delight fans as they marvel in the unique combination of bacon fat washed bourbon, lemon, Walter Caesar mix, Worcestershire sauce, Tabasco, pickle juice, celery bitters and whisky barrel bitters. This haunting twist on a classic Caesar is an inspiration of Tim Burton's Sweeney Todd: The Demon Barber of Fleet Street.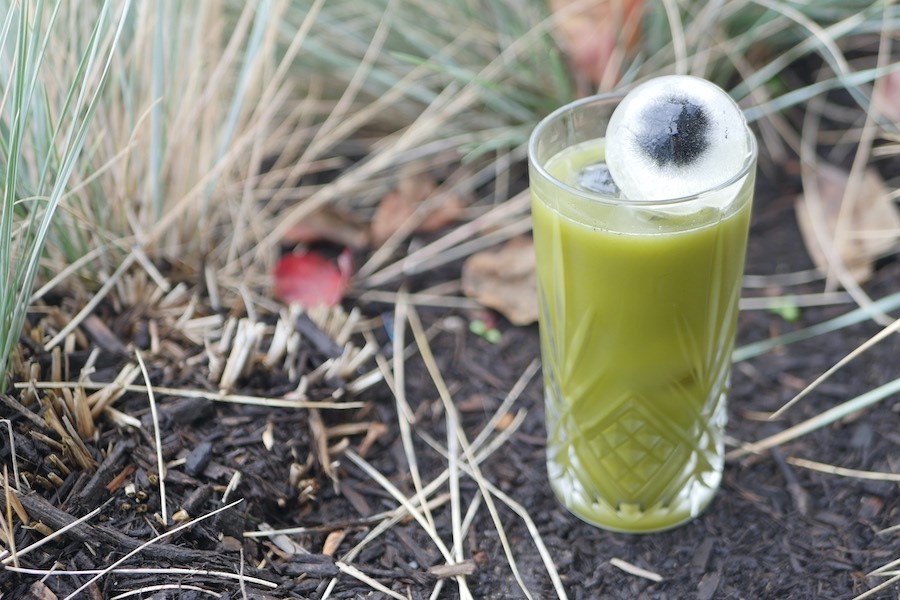 As a special one-night-only cocktail feature, Ancora Ambleside will be shaking up an 'eye catching' cocktail featuring just that – a spooky eyeball of a green creature – a Creature of the Night ($18). Created by lead bartender Katie Slacks, this cocktail is made with Casamigos mescal, Cazadores tequila, choya umeshu plum liqueur, ginger honey syrup, lemon and pineapple star anise bitters. Available Oct. 31 only.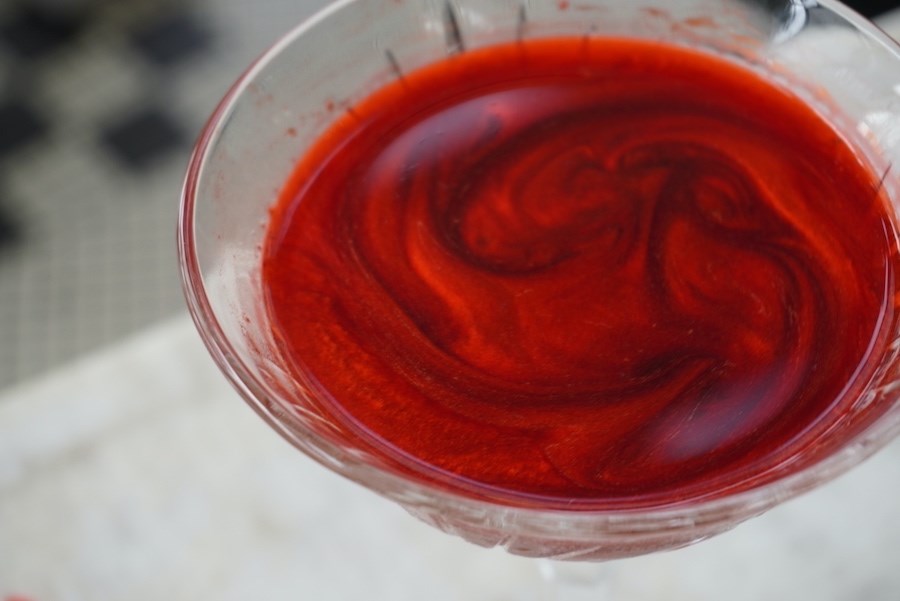 Ancora False Creek also offers a one-night only Halloween cocktail creation. Vampire's Kiss ($19) by Bar Manager Matt Springs features a striking red hue, sure to delight guests this spooky season. This creation is made with Barsol pisco, house-made Nikkei syrup, angostura bitters, pumpkin pie essence, citric acid powder, red and bronze colouring and comes served with chef Sebastian's Peruvian herb mix. Available Oct. 31 only.
Glowbal Restaurant: Glowbal Zombie, Maple Roasted Pear Mule, RIP Smoke Pick Me Up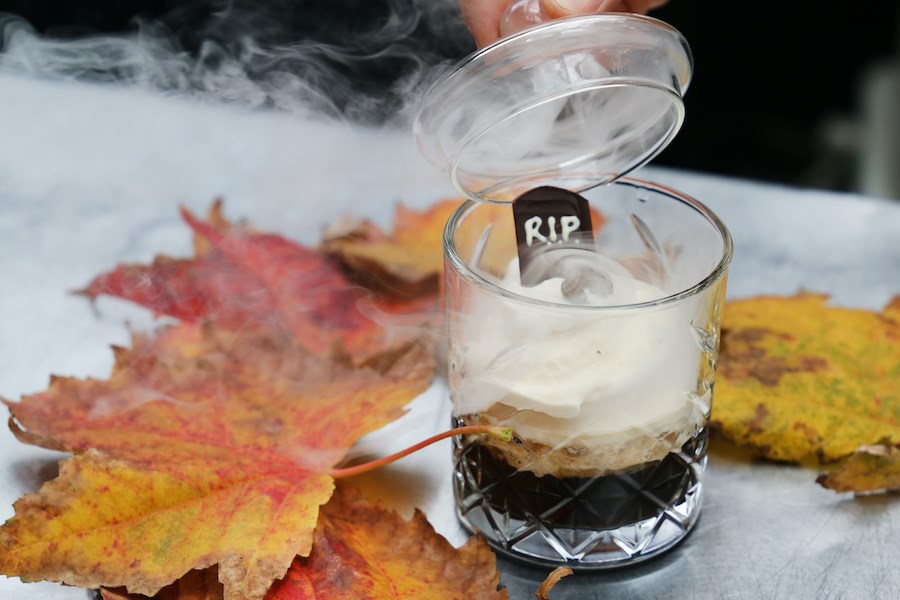 Downtown's Glowbal has scared up some spirits this season, available now through Oct. 31.
Glowbal Zombie: goslings black seal rum, absinth home-made Falernum, Pernod, pineapple juice, lime, pink grapefruit and grenadine ($18)
Maple Roasted Pear Mule: Stoli vodka, maple roasted pear lime juice, maple syrup and fresh ginger beer ($15)
RIP Smoke Pick Me Up: Kahlua, espresso, spiced pumpkin foam, coffee bean and coffee smoke ($18)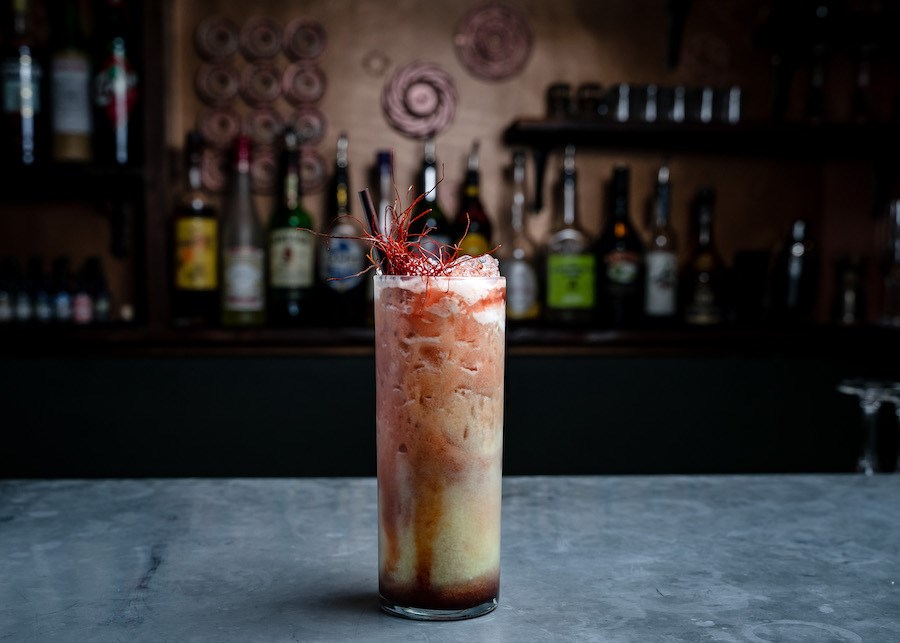 The Halloween Cocktail from East Van's Straight and Marrow Bar Manager Chad Rivard is available at the restaurant the weekend of Halloween, Oct. 30-31. The Plasma Flow is a play on a "Lava Flow" cocktail which is a Chi Chi topped with strawberry puree. Here, gin, pineapple juice and coconut syrup are shaken with crushed ice and poured into a Collins glass. A shrub is then drizzled over top and will "ooze" its way into the drink. Spooktacular!