Copper Branch
, the Montreal-based quick service fully vegan restaurant chain, is opening their first-ever Vancouver location. The chain, with 65 locations worldwide, is setting up at 280 Nelson Street in Yaletown. Opening day is Saturday, March 7, 2020.
Copper Branch began in 2014 in Montreal, and expanded rapidly in Quebec, as well as in France, Belgium, and the U.S. The chain has also added locations in Alberta and Ontario in recent months.
In July, Copper Branch announced a partnership with food service provider Compass Group Canada with plans to open 50 locations over the next 10 years, and to provide access to plant-based food options in healthcare and post-secondary settings nationwide.
Copper Branch was founded on the principle of plant-based eating as a way for people to "to live their lives to the ultimate fullest."
"What sets Copper Branch apart from other quick service plant-based restaurants is its commitment to both familiar fare as well as unique global recipes that diners can only get at Copper Branch," explains the company in an e-mailed release.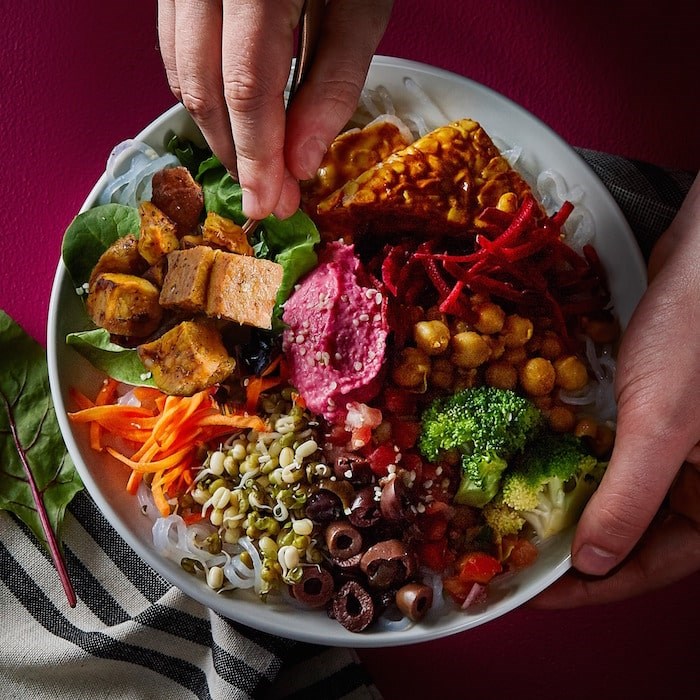 The Aristotle Power Bowl from Copper Branch. Copper Branch/Facebook
Their menu offers all-day breakfast options, as well as burgers, sandwiches, soups, sides, 'Power Bowls,' desserts, smoothies, and beverages, all 100 per cent plant-based, with several gluten-free options.
Aimed at being a casual grab-and-go option in the plant-based sector, you can find items like Quinoa Chili, Black Bean Burger, Falafel Wrap, Avocado Toast, kids' meals, and of course - being a Montreal-based chain - a fully plant-based take on Poutine.
Copper Branch is located at 280 Nelson St. in Vancouver's Yaletown neighbourhood.
- This story was originally published on Oct. 11, 2019, and has since been updated to reflect new information