For the fourth year the Comox Valley is holding its Dine Around festival - a celebration of food from Vancouver Island!
From February 20 through March 17, 2013,  many Comox Valley restaurants will partake in the campaign by creating delicious three-course, prix fixe meals – each available to diners for $17, $27 or $37 - you can see a full list of the participating restaurants by clicking here.
Last week I was asked to come out to the CV for a visit and to have a taste of some of what one could eat during the festival, and boy did they deliver... read about my adventure below!
First off, I have to tell you about my trip over there, from the Horseshoe Bay ferry terminal, it's an hour and 40min boat ride over to Nanaimo and then a quick one hour and a half drive up the coast. Seeing as I don't have a car, we enlisted the help of the awesome people at BC Ford, who lent me a 2013 Ford Fusion Hybrid, and as you see below, I got to road trip in style.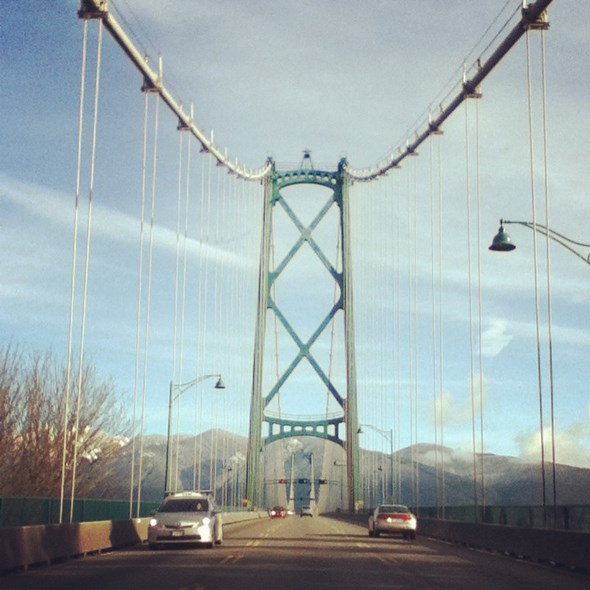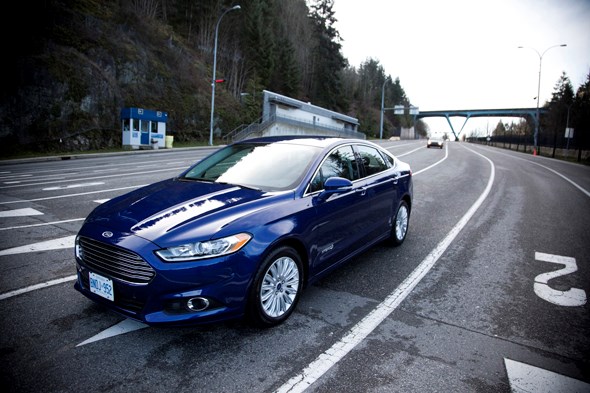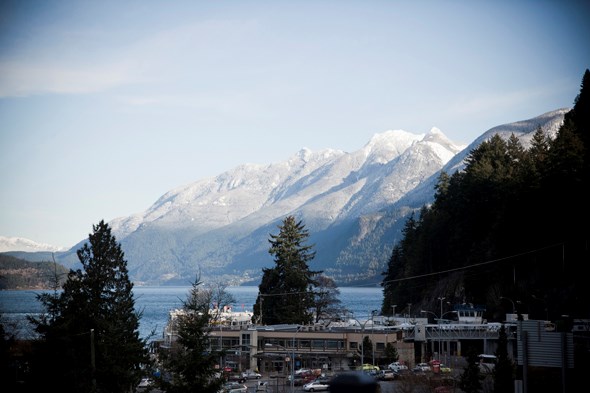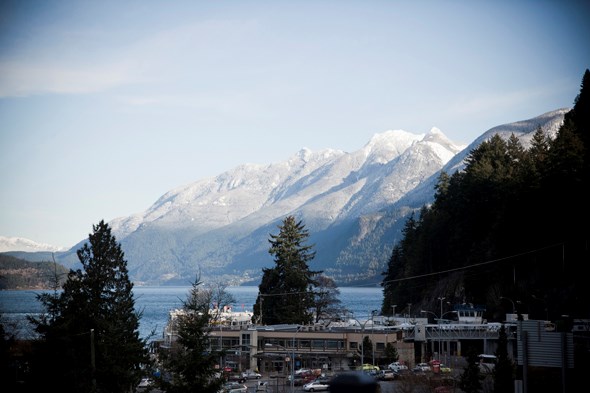 It was an absolutely BEAUTIFUL day for a sail, and thanks have to be given to BC Ferries for getting me over and back from the island! The trip was great and there was so much to see, including the city from afar: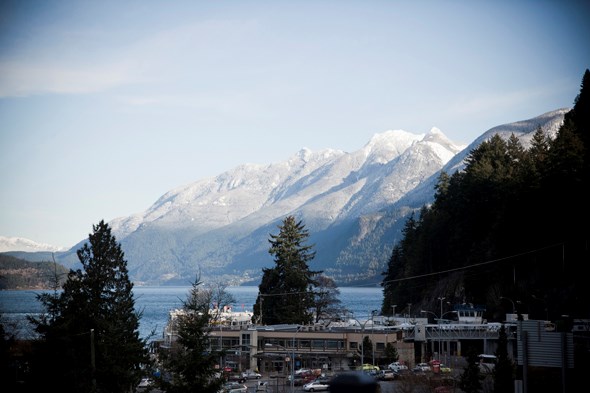 Okay, so I HAVE to tell you guys, I didn't exactly take a direct route to Courtenay, BC...I stopped in at the Little Qualicum Cheeseworks, because honestly, I love cheese.
Well little did I know that the farm is actually open for self-guided tours!!! I got to pet baby cows, see pigs and sheep, and of course the dairy cows...it was cuteness overload, just look below.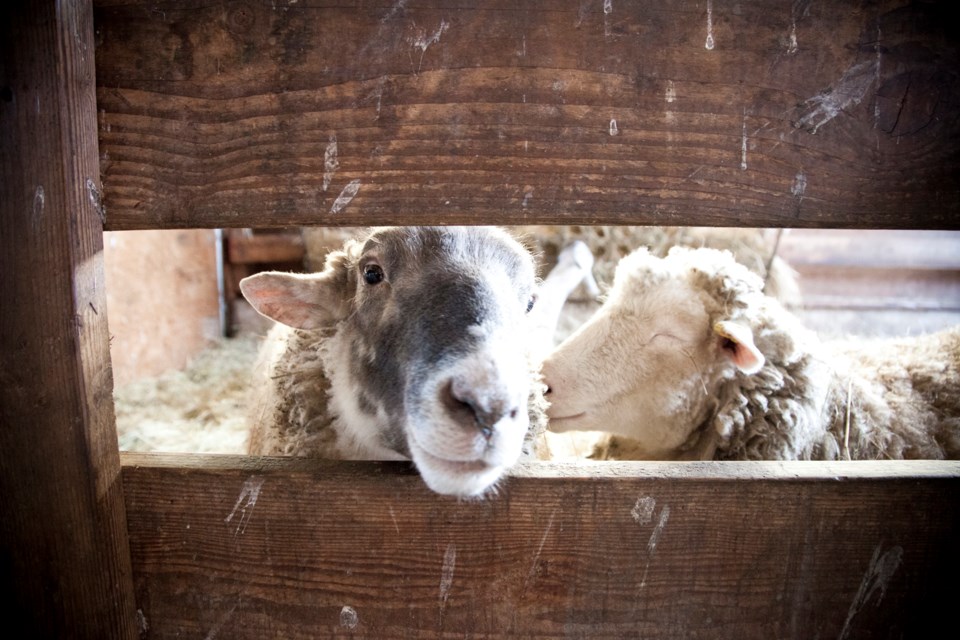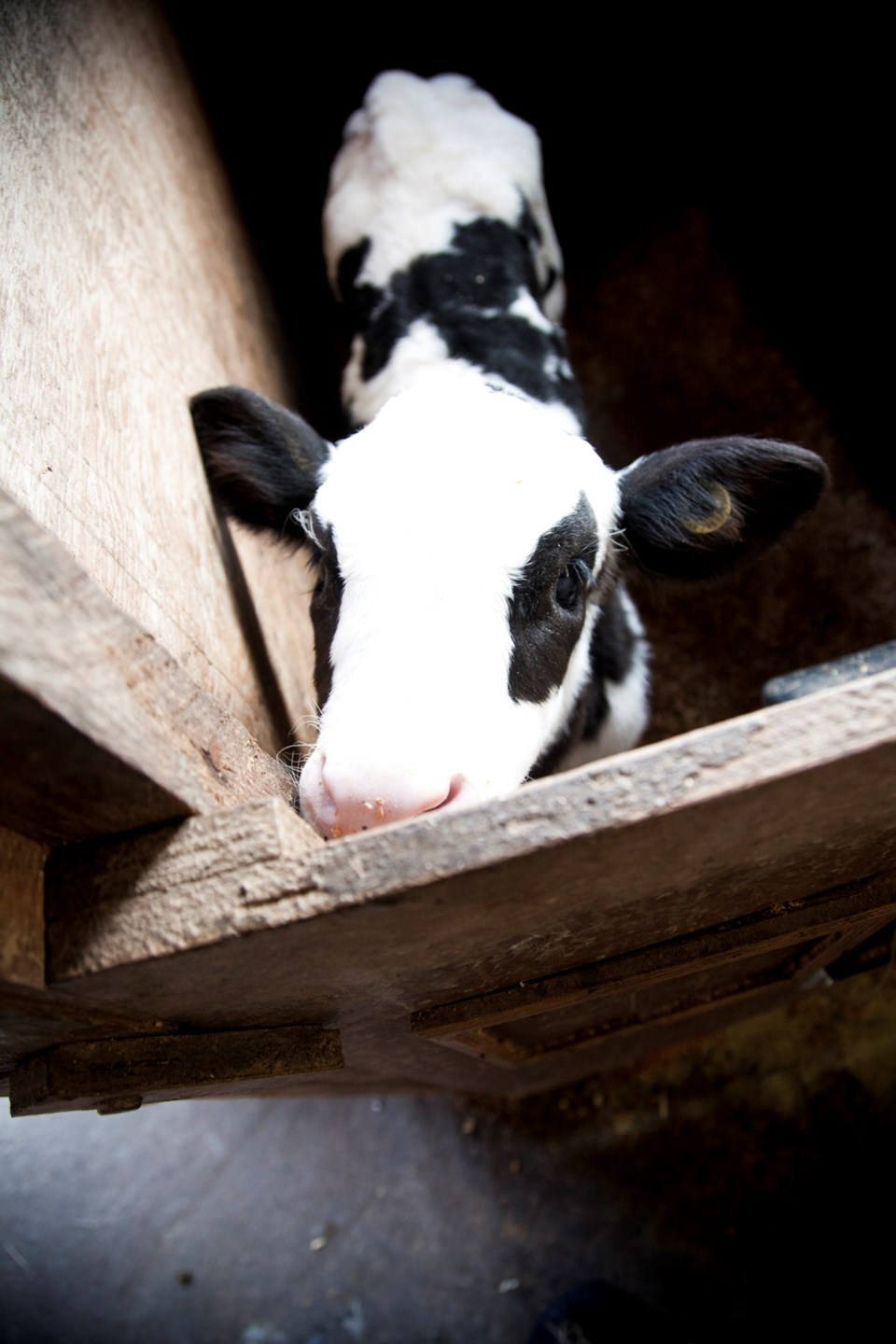 I mean come on, right? So cute. And yes, I also bought cheese (I'm making poutine as I write this blog with their cheese curds).
My next stop was to the Comox Valley Visitors Centre (which is gorgeous!), where I met some of the friendly staff...who showed me around, gave me some advice, and pointed out that they have info on some of the restaurants and hotels participating in Dine Around, easily spotted by the Dine Around stickers!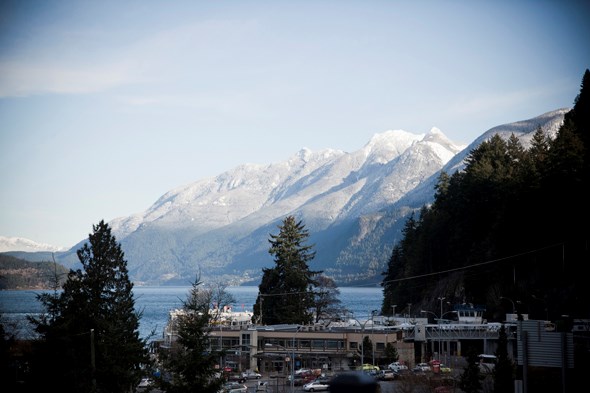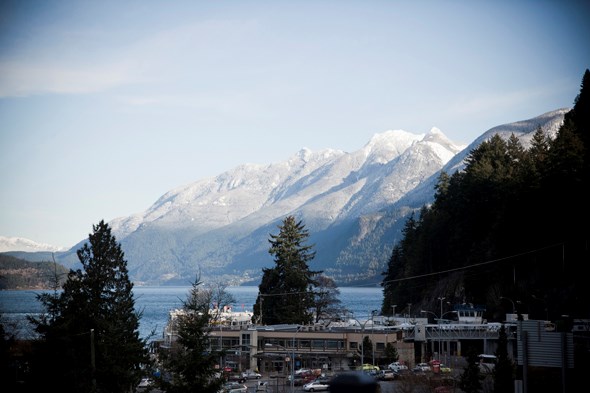 Speaking of lodging, I then drove to The Beach House Bed & Breakfast where I'd be staying the night! It was perched on a beautiful beach where I took a walk before the food preview, saw a LOT of eagles and had a clear view across the water. It was a great place with friendly owners that make you feel right at home! - click here to see the lodging special as part of the Dine Around The Comox Valley promotion.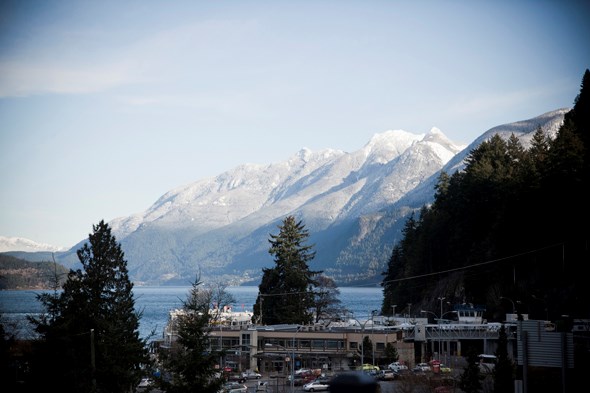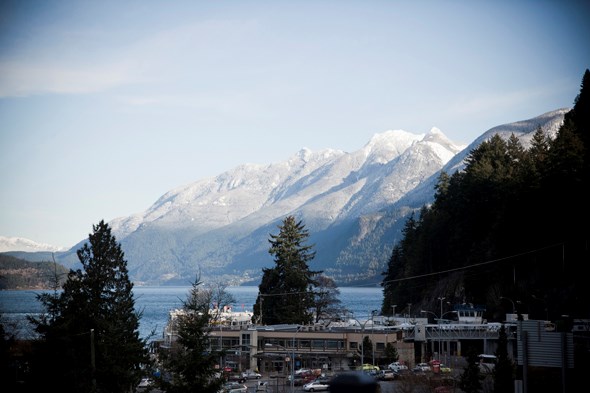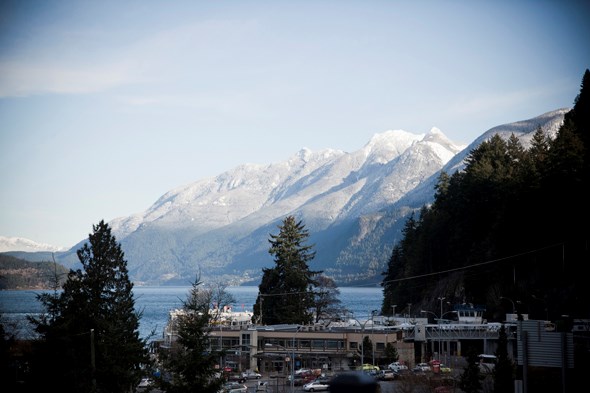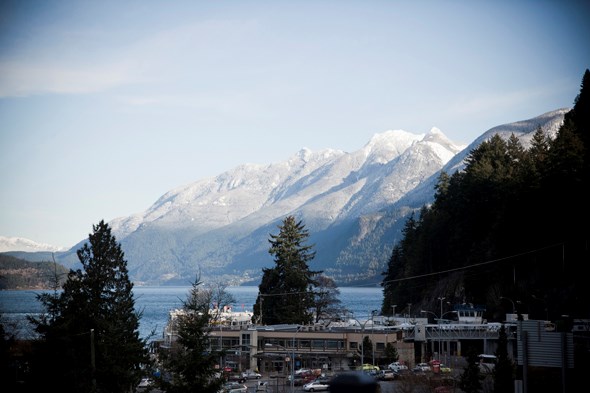 ---
Finally it was off to downtown to eat some delicious local food! But first we got picked up by our host and driver for the evening Ambassador Shuttle Service (I called shotgun).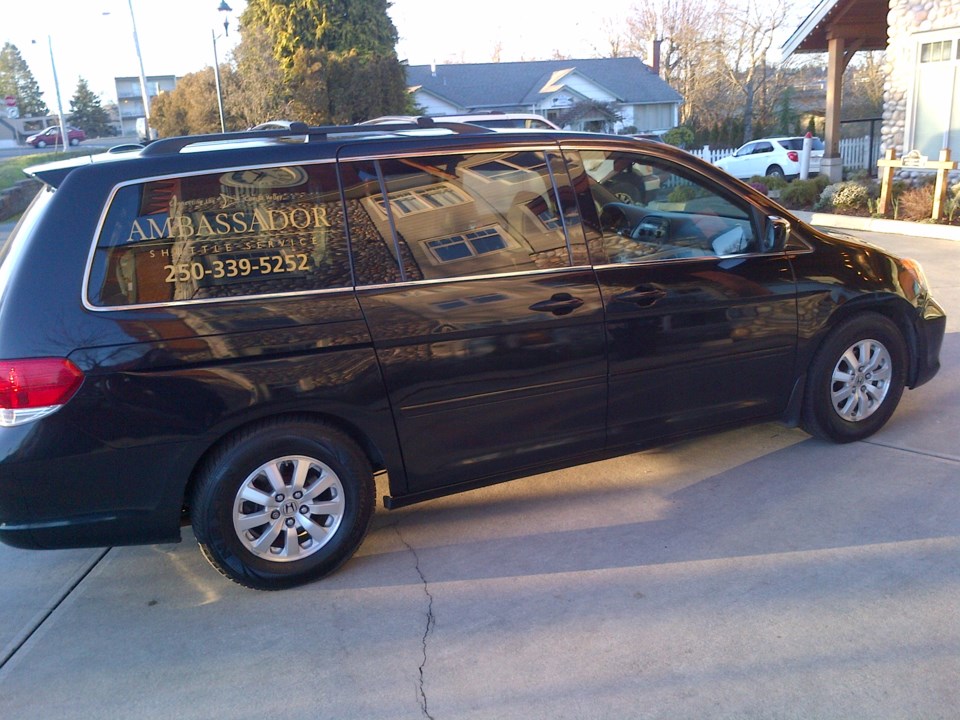 Our first stop was to Bisque Restaurant for a variety of local food by Chef Steve Dodd, which focused mainly on seafood - including:  phyllo cups with shrimp, clams with chorizo, Fanny Bay oysters casino, (in-house) smoked salmon, shrimp ravioli, and some duck pate w/ Comox brie! So delicious...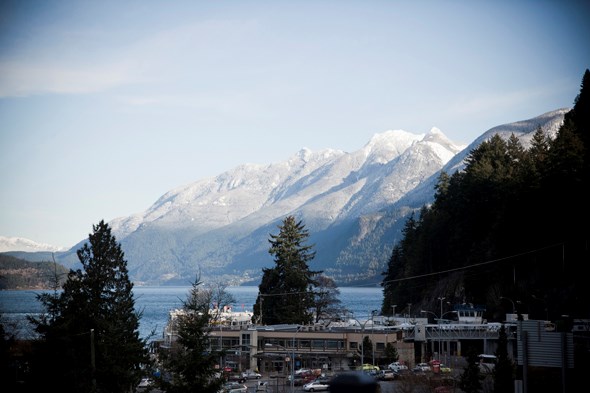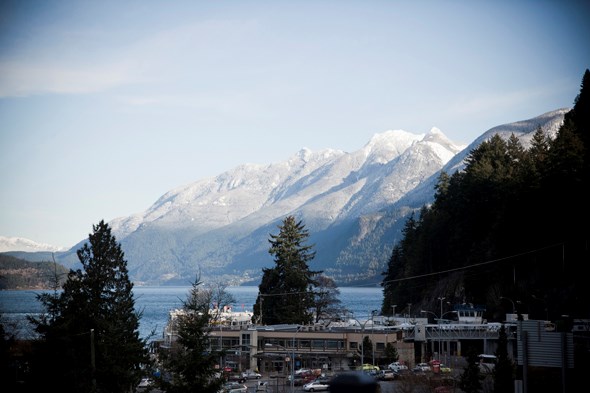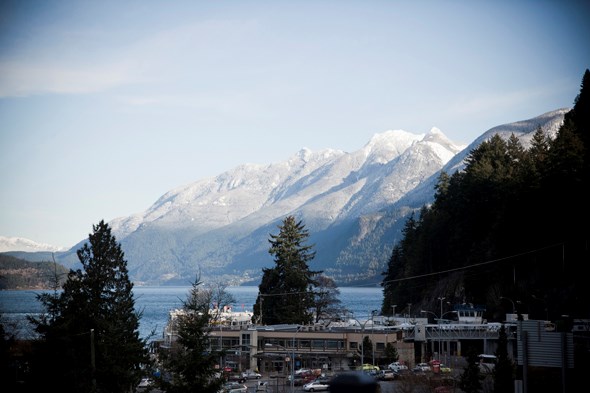 Our second stop was a room with a view: The Blackfin Pub which looks over the marina and Comox Bay. We all tried the three different appetizers the chowder, spinach and arugula salad, and a sesame rice cake with fresh local prawns. If you head here, I recommend the chowder, it was AMAZING...and rivals my love of the chowder at forage.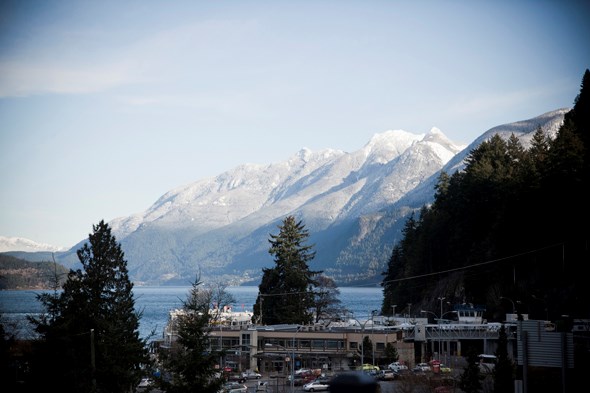 If that wasn't enough, we then went to the Union Street Grill & Grotto for some family style versions of the food on their tapas Dine Around list! The servers were so great and started us off right away with their taster flights (I chose the Lighthouse sampler which included the Lager, Beacon IPA, and Race Rocks).
We tried the house specialty: Grilled Caesar Salad, as well as the squash salad, Roasted Cowichan Chicken & Wild Mushroom risotto, Local Roasted Squash Lasagna, and the Local Seafood Platter. Everything was amazing, and I was so full I could burst, but I made sure to save just enough room for dessert... (Click here to see the Union Street Grill's Dine Around menu. They also have a large gluten free menu!)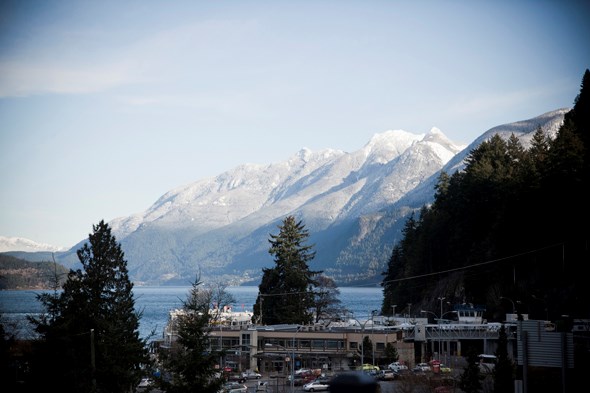 Our final stop of the evening was Locals restaurant for dessert! Chef Ronald St. Pierre served us some amazing treats that we ate every crumb of despite the massive amount of food already consumed, thats how good they were.
The desserts were paired with a port, but that's one of the only aperitifs I don't like, so instead they brought me a Middle Mountain Mead (made on Hornby Island) - specifically the Green Tea Elixir...it was incredible. And paired perfectly with the white chocolate w/ Matcha green tea Bavarian mousse cake, and the coconut lime panna cotta, w/ Comox Valley bumbleberry sauce. (To borrow a phrase from Ms Erin Irland, it was To Die For).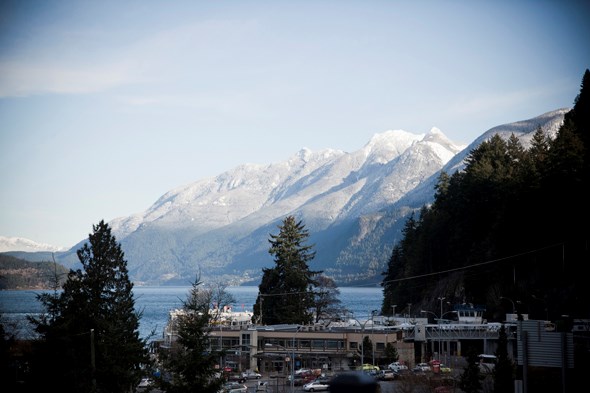 After a great night's sleep (with a full belly) I awoke to this gorgeous sunrise at the Beach House B&B which was followed by a breakfast of: juice, homemade granola, fresh fruit, and then buckwheat pancakes!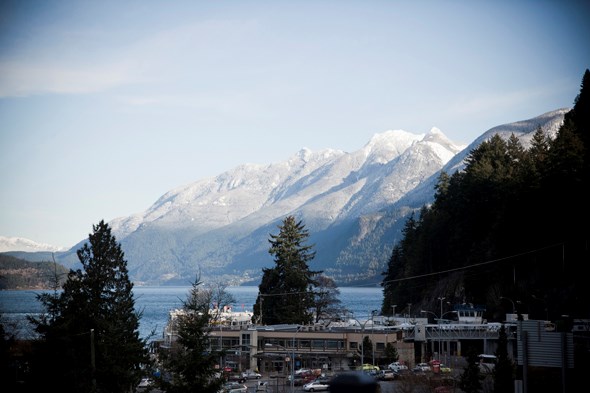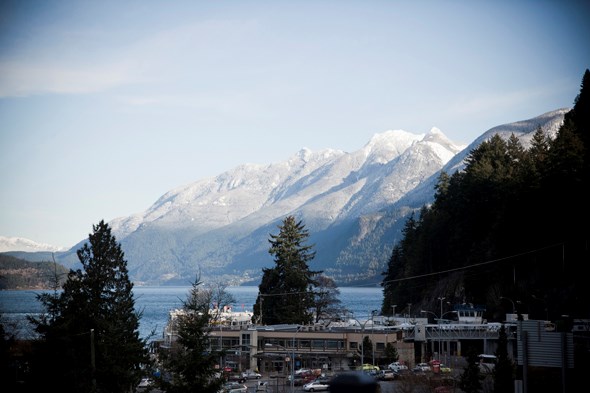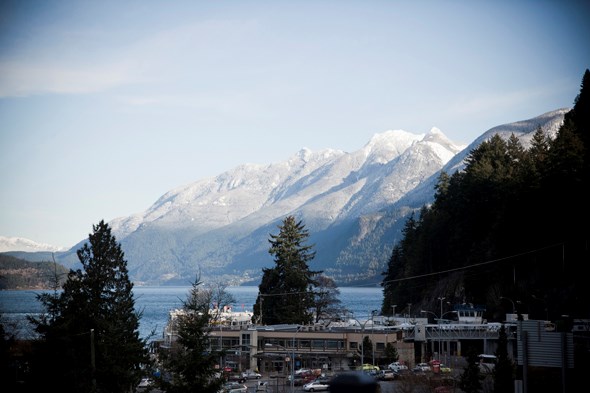 After that I decided to take the scene route back to the ferry (on the Island Hwy - with the ocean views!), I stopped at the Fanny Bay Oyster company, and Island Scallops in Qualicum Beach...and then it was time for the final leg of the journey back home.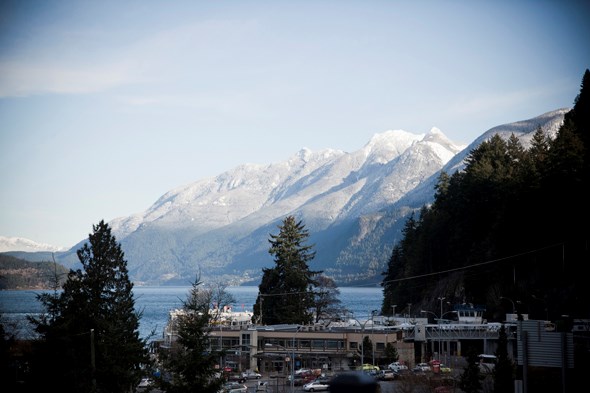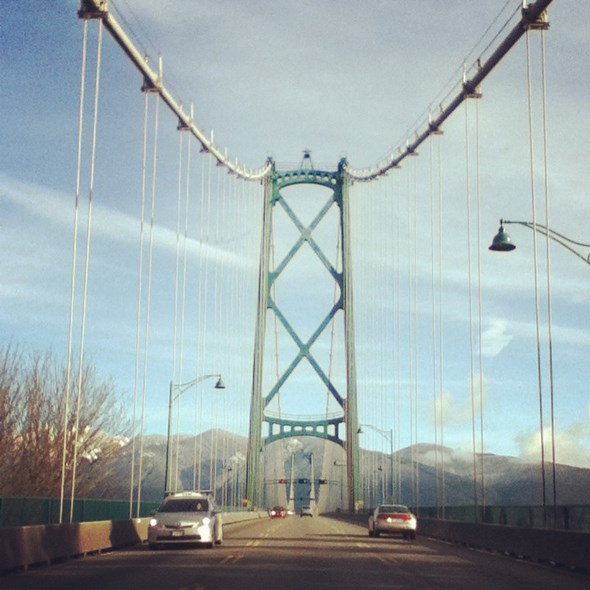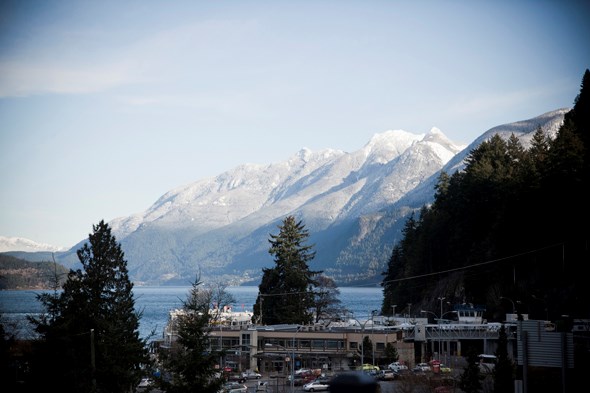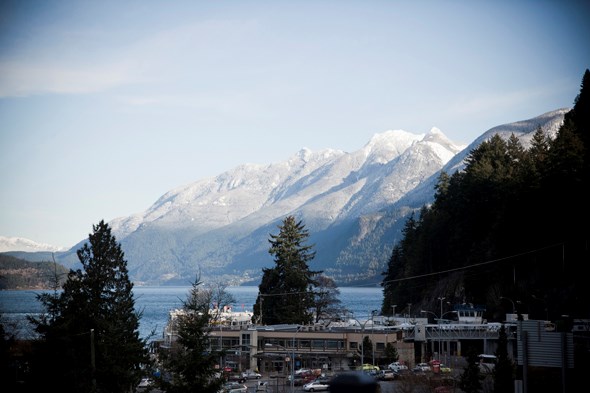 This ferry was a rainy/grey one so I decided to take a nap in the back of the Ford, seeing as I was still full of amazing food.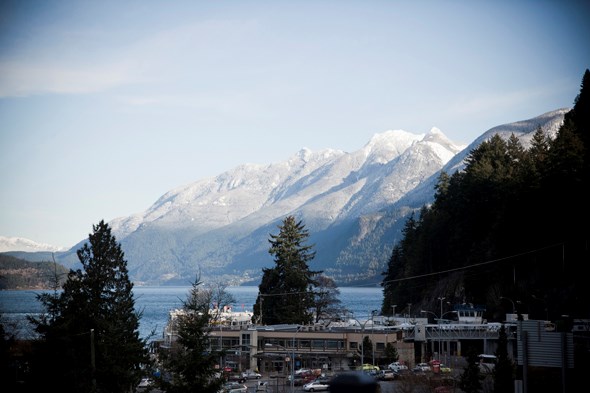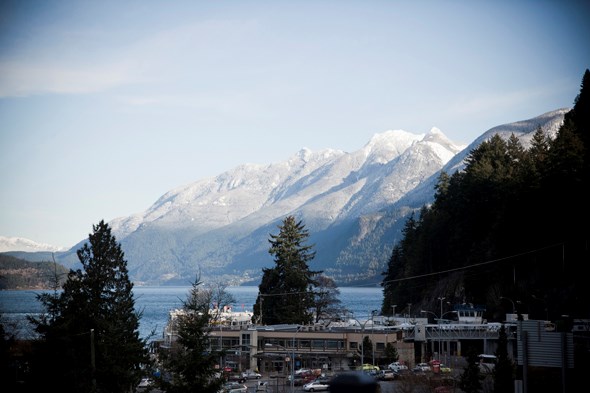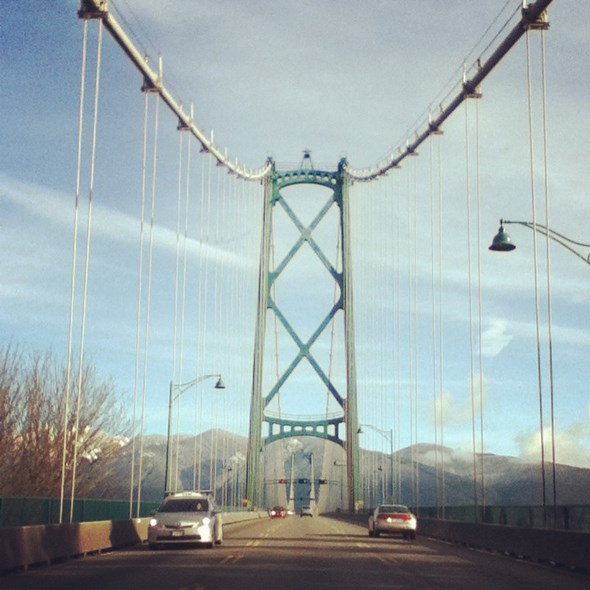 If you have a chance between now and March 17th, I'd highly recommend taking the trip over (it was my first time in the Comox Valley), and trying some food fresh from our own backyard. There are many hotel deals available, and the Ambassador shuttle service to get you around town while you drink and eat your way through the Comox Valley Dine Around.
Thanks to the Vancouver Island Visitors Centre for bringing me over, the amazing restaurants for the delicious food and drink, Ambassador for bringing us around, the Beach House B&B for having me stay, BC Ferries for the ferry rides, and Ford Canada for the car for the trip (I named her Betty).