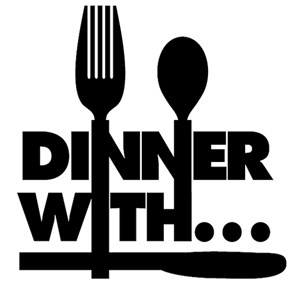 DINNER WITH... pairs interesting Vancouverites with top notch restaurants. We want to showcase the minds and menus of some of our favourite people and establishments. We'll pick their brains, while they devour their dinner, and hopefully YOU will come away inspired, enlightened and hungry...
It's a very special post this week because I had:
DINNER WITH... FRED PENNER!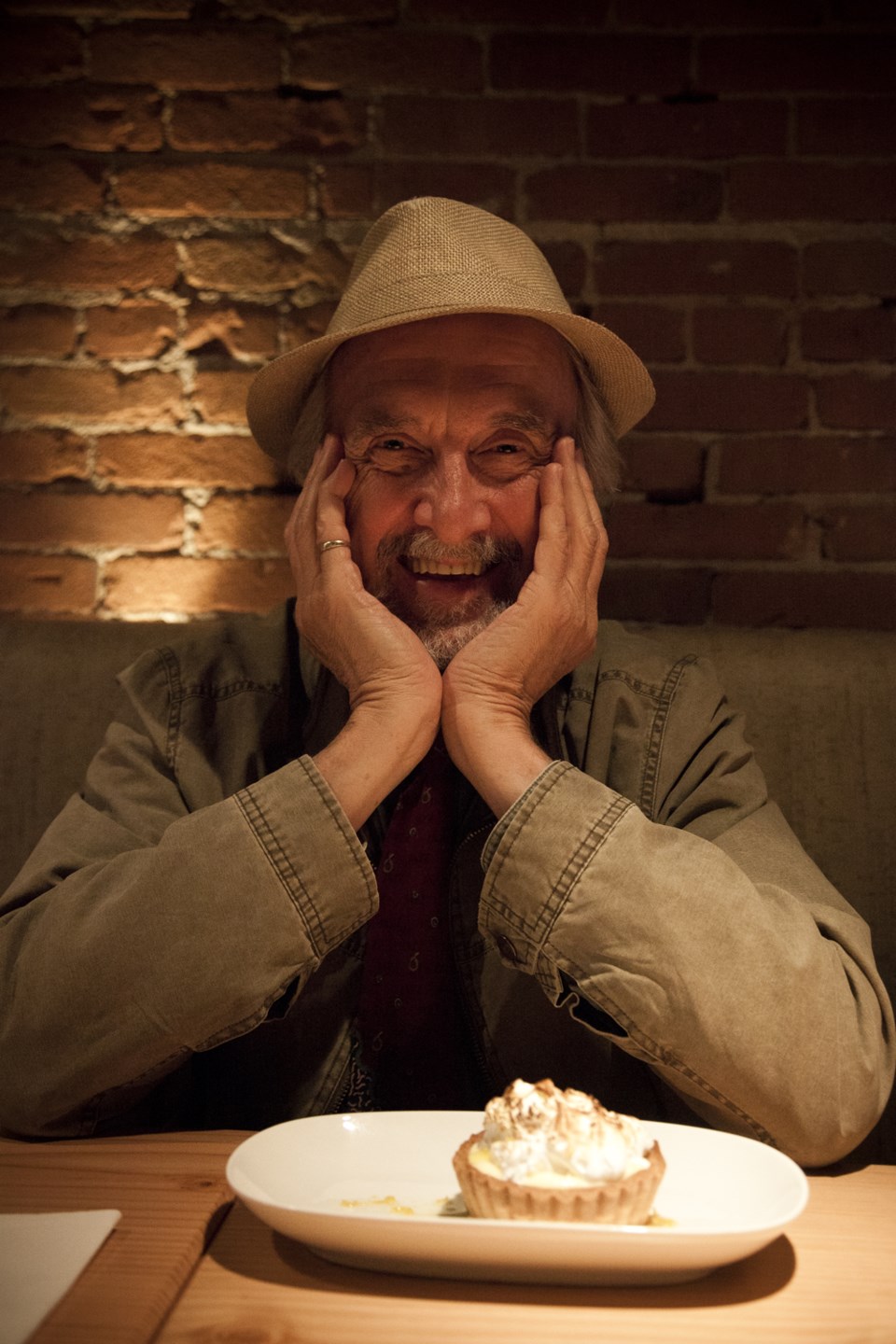 So far we've stuck to our editors for these Dinner With... posts, but no one passes up a chance for dinner with Fred Penner!
The lovely people at The Bottleneck (which is tucked in between The Commodore and Cafe Crepe on Granville street) set up our meeting, fed us some amazing food, and provided the backdrop for some fun photos. Thanks to them...and to Fred, whom you're about to learn a little more about...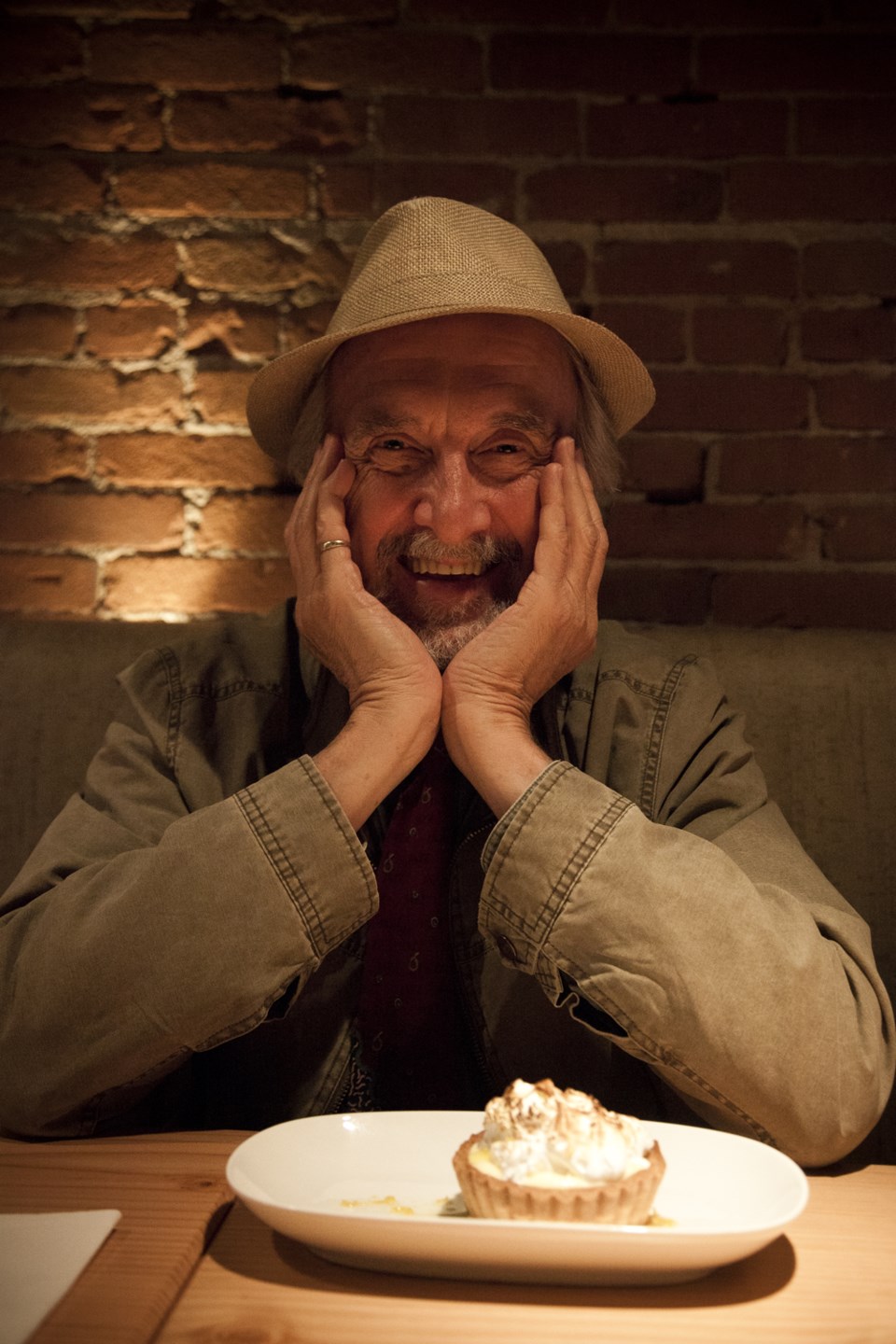 I heard that Fred splits his time between Winnipeg and Vancouver (though Winnipeg is home) and I was excited to find out why! Apparently the show was filmed in both locations, and actually the opening shot of the intro to Fred Penner's place? Spanish Banks!:
Since he filmed here he comes back to visit friends and for performances!
Speaking of which, I definitely had several music questions because a LOT of the VIAindie favourites (and many other Canadian indie bands) have performed with Fred at folk fests (see photo below!)...so here goes:
What's your favourite city to perform in?:
"Every city has value. You're only as good as your last gig. And, I'm not just saying this because we're here but, Vancouver has always been a favourite audience, since the 80's. They're very connected here."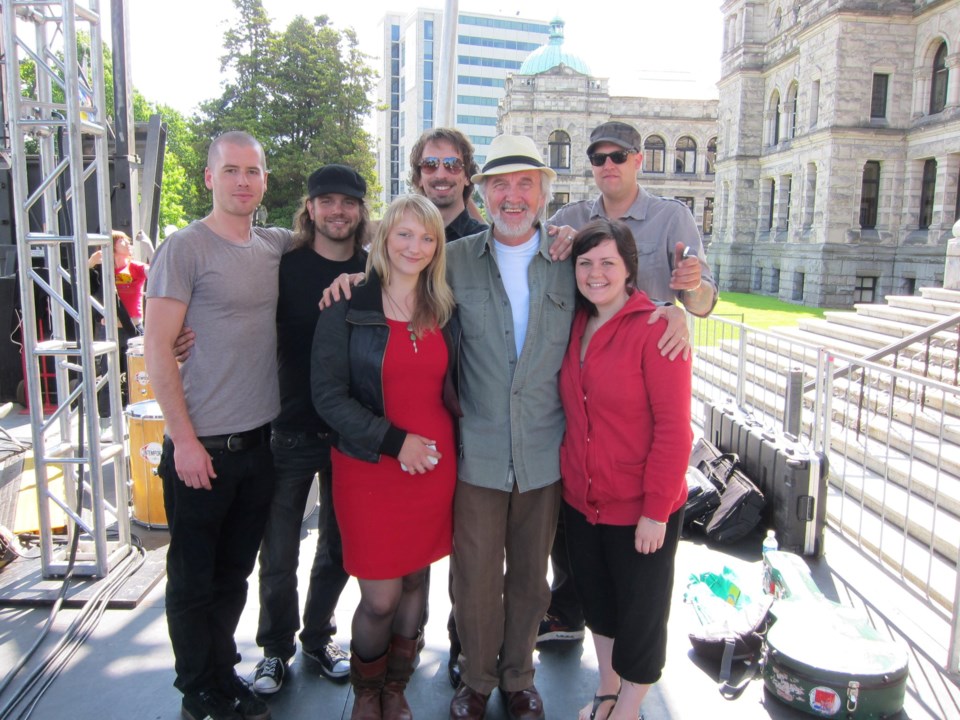 Fred with several Victoria musicians including Steph Macpherson and Katie Schaan
What's it like performing for people who are adults now but became fans as kids?:
"This is what it's like (*Fred pulled out iPhone to show me THIS:)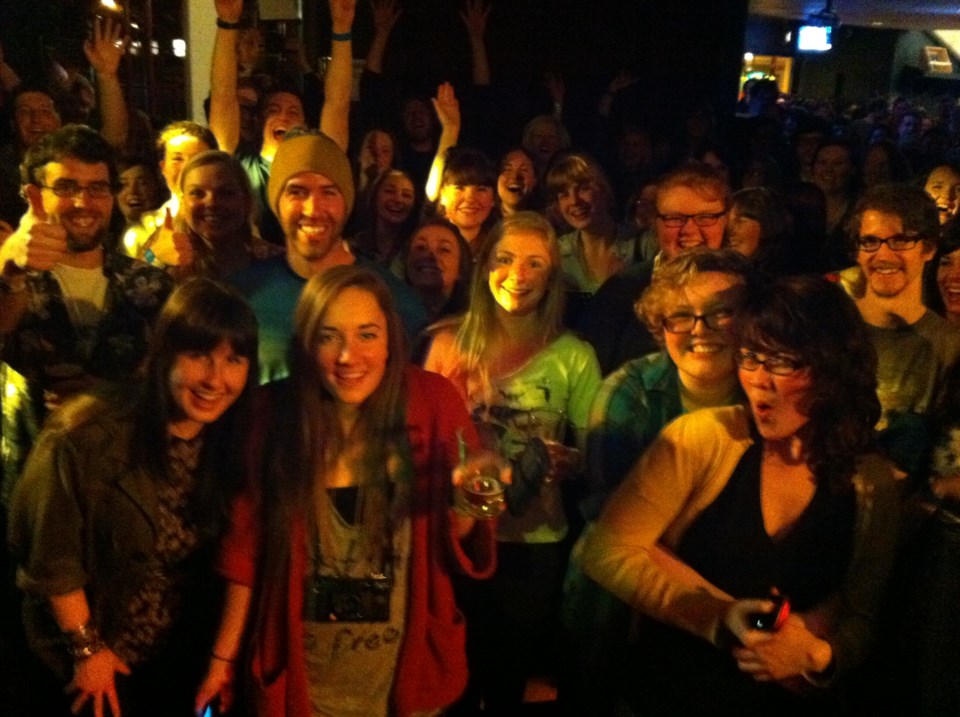 That's at the University in Victoria. They're so connected."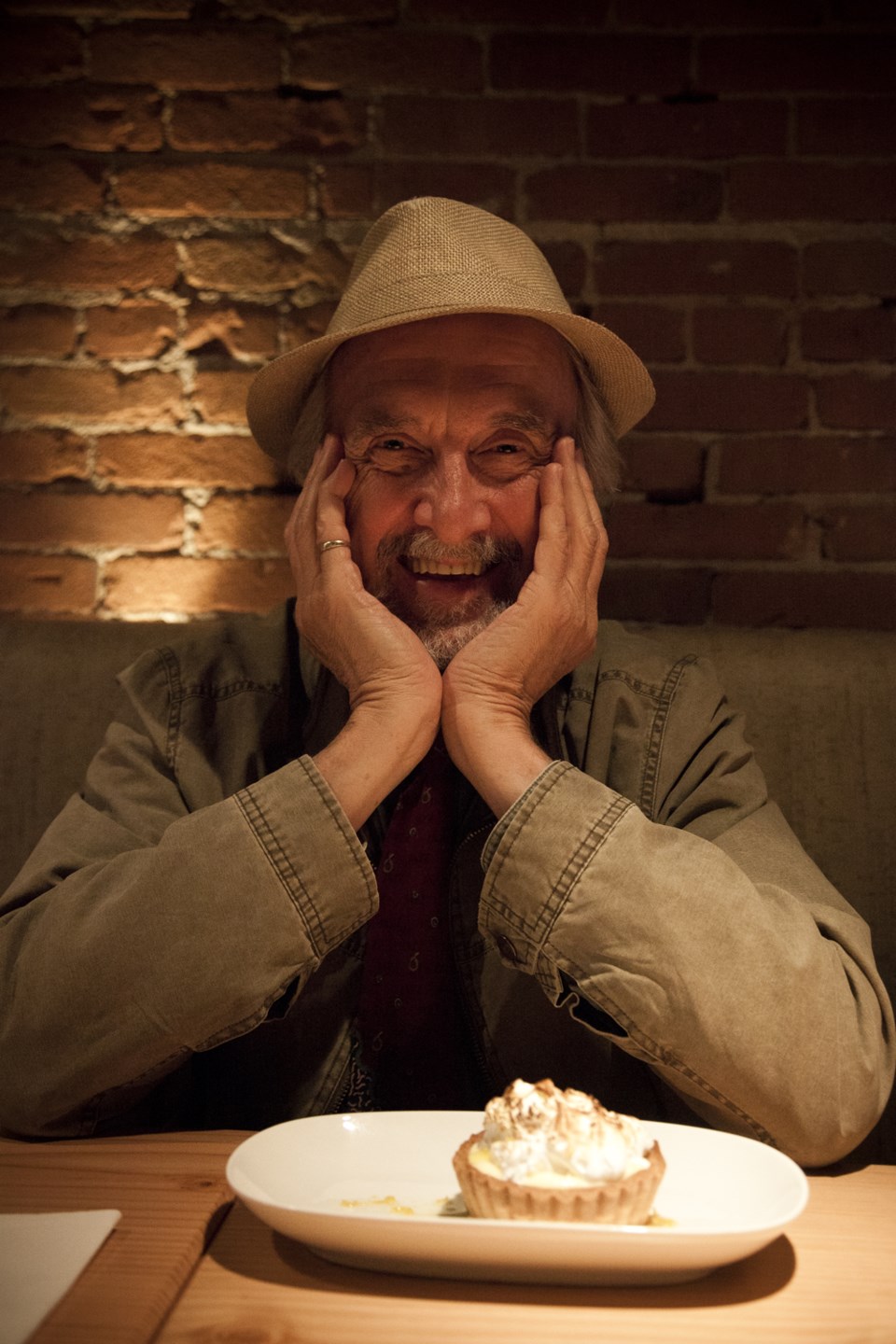 Are there any songs that aren't children's songs that you wish you'd written?:
"I grew up in an eclectic household. My parents listened to swing, my siblings listened to rock. Then the 60's and folk hit. Strong choruses and sing-a-longs...
Anything by Dylan...the Beatles' She's Leaving Home...maybe Rhapsody In Blue...Father and Son by Cat Stevens, which has deeper meaning now that I'm a father of four."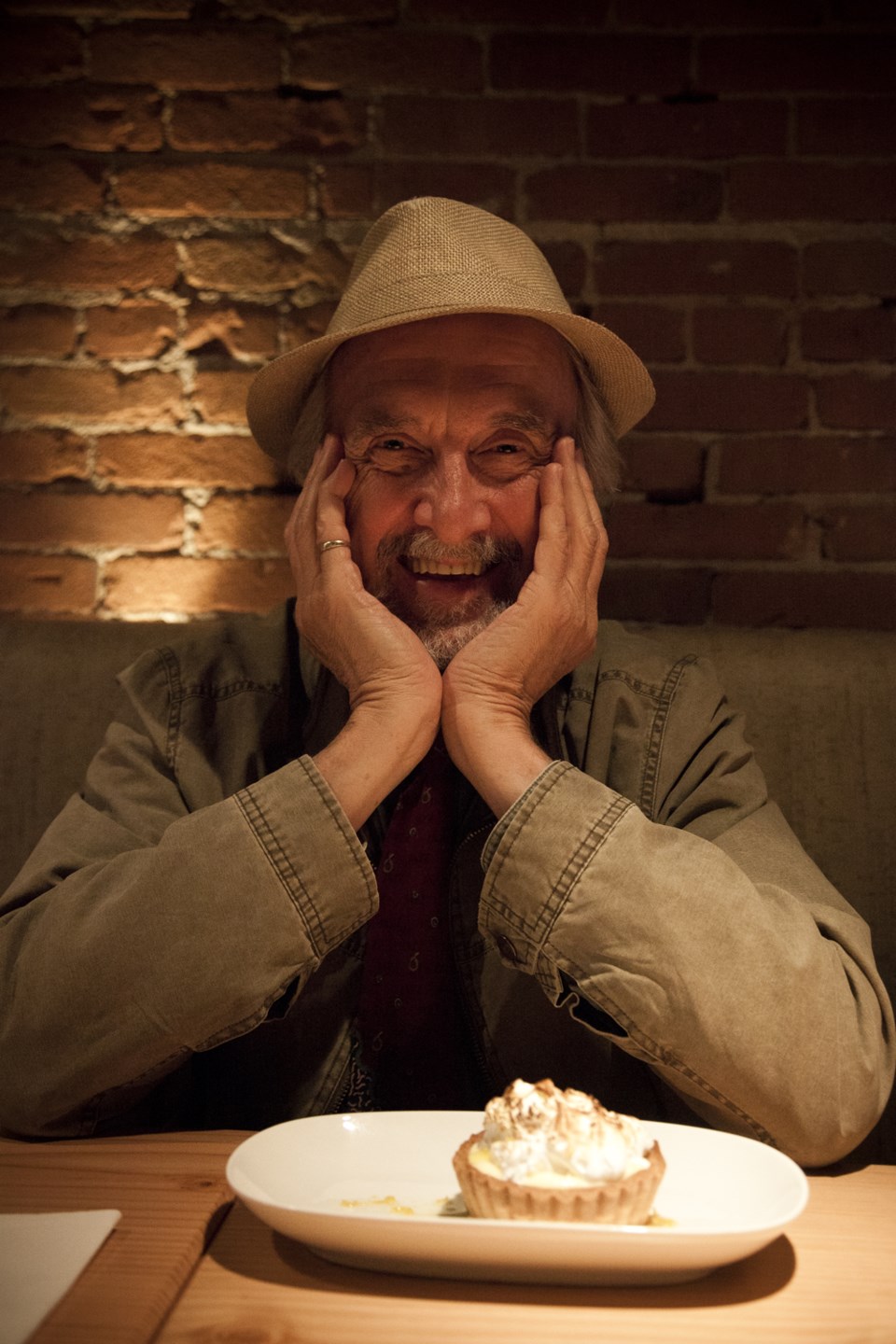 Fanny Bay Oysters - blue corn crusted, bacon jam, roasted red pepper aioli, lime
Do you have any favourite Canadian indie bands?:
"There are some really fine songwriters coming up the pipe. The next generation is really getting their act together."
" Dan Mangan`. He and I performed together at Hillside last year with Serena Ryder, and Dan's guitar player, Gord. .....I like the band Small Sins. And Metric, I know Emily!"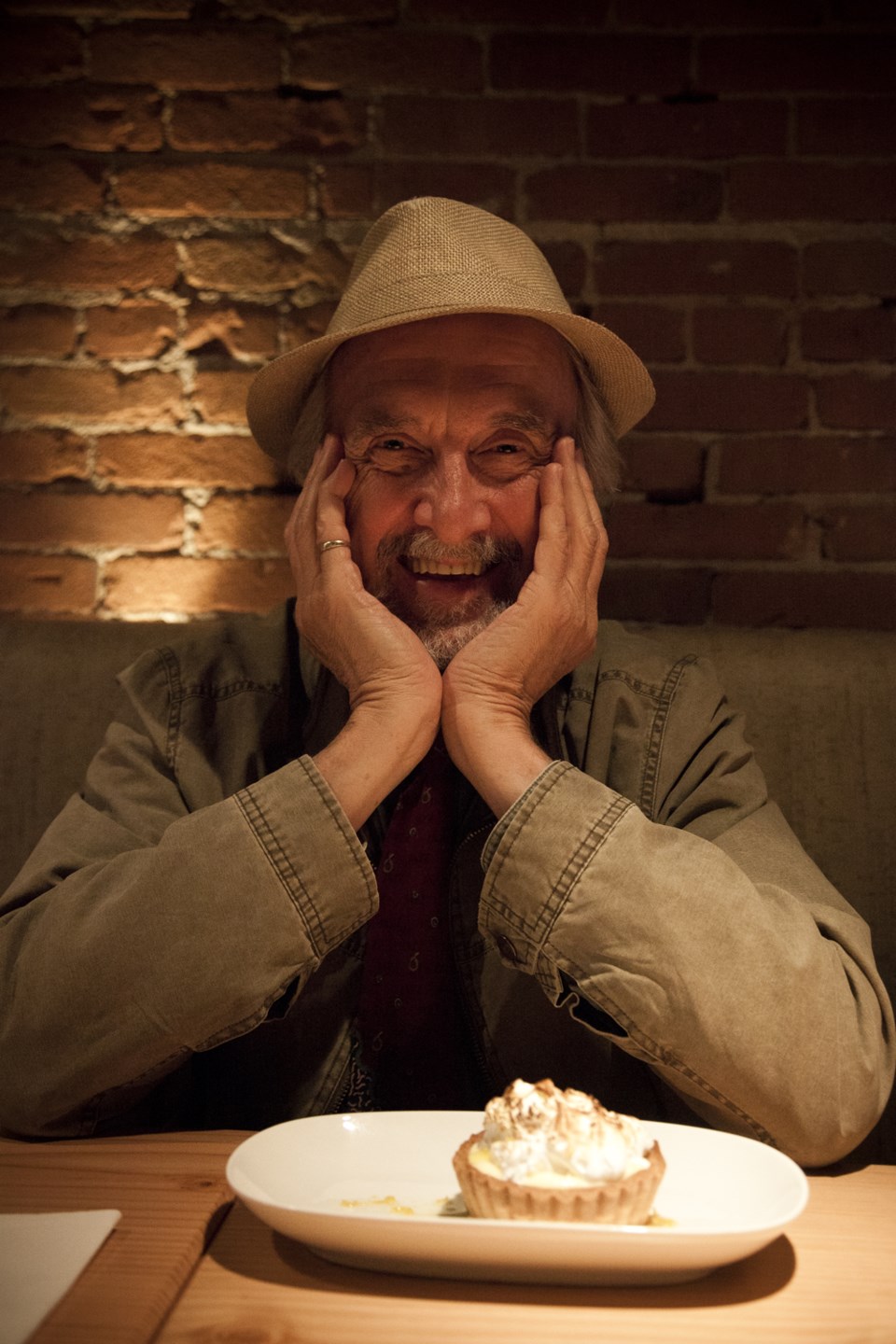 Fred presenting his Salt Spring Island Mussels - spicy coconut broth, lemongrass, kafir lime
My friend Tim wanted to know: What's it like to have an Order Of Canada insignia? Do you wear it everywhere, like, shopping? Or just special occasions?
"Just special occasions. It's a humbling honour. The spectrum of people that get them! From medical research to film directors. It's humbling."
Now...here is where everything got a little crazy. I asked a question and Fred taught me some physics.
Where is that secret tree/log. Everyone wants to know!?:
"Winnipeg! It was 6 feet long and big enough for me crawl through, carpeted so I wouldn't hurt my knees and tuned to D."
Me: "Tuned to D? What?"
"In Winnipeg, in 1985, when I was about to start a 13 year journey and we were going to shoot the very first episode, the theme song was playing. It's not very complicated, it's in the Key of D. As I was crawling through the log and the Fred Penner's Place theme was playing - and, you see, if I hear a tone I have to hum it back to myself - I was in the log, humming, and the log started to vibrate. I was musically engaging the log. It's called sympathetic vibration. The opening is about a journey -- the log is a portal, a physical and metaphysical portal."
...and now your mind is blown as well. Thanks Fred!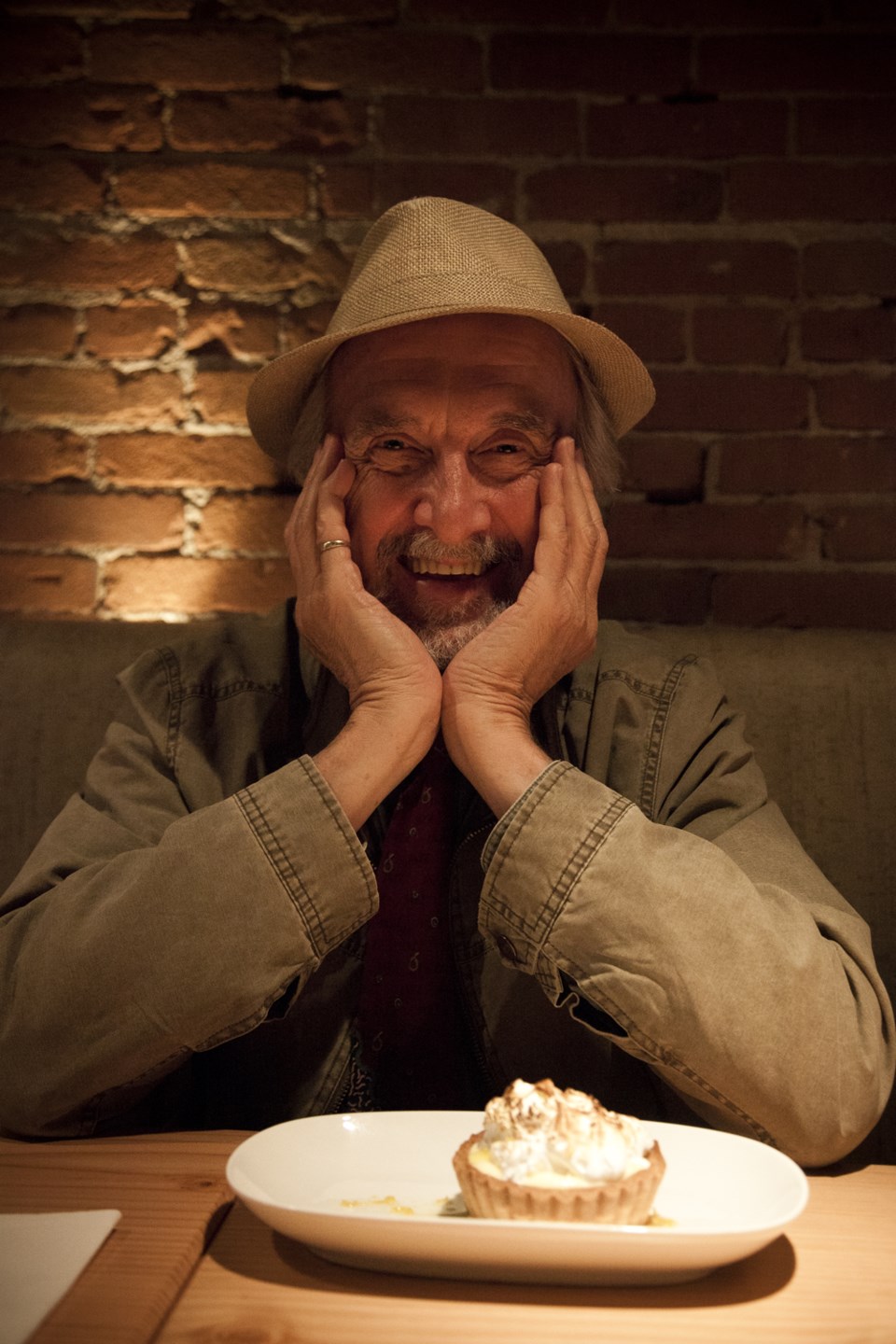 Halibut - chorizo, beluga lentils, blood orange gastrique
Now for the 3 standard Dinner With... questions!
Favourite Foods?:
(Me: "Is it actually just sandwiches?")
"A really good bowl of chicken soup. My parents come from a Menonite farming background and soup is a critical part. Different soups for different seasons.
Also, a really nice antipasti with a variety of meats and cheeses. Fish...salmon steak. Sushi - My most memorable meal was at Tojo's."
Fred told me a story about a dinner at Tojo's and we chatted about how good their sushi is. Also he mentioned a movie based on a Sushi chef in Japan, that I HAD to go look up. Here's the trailer.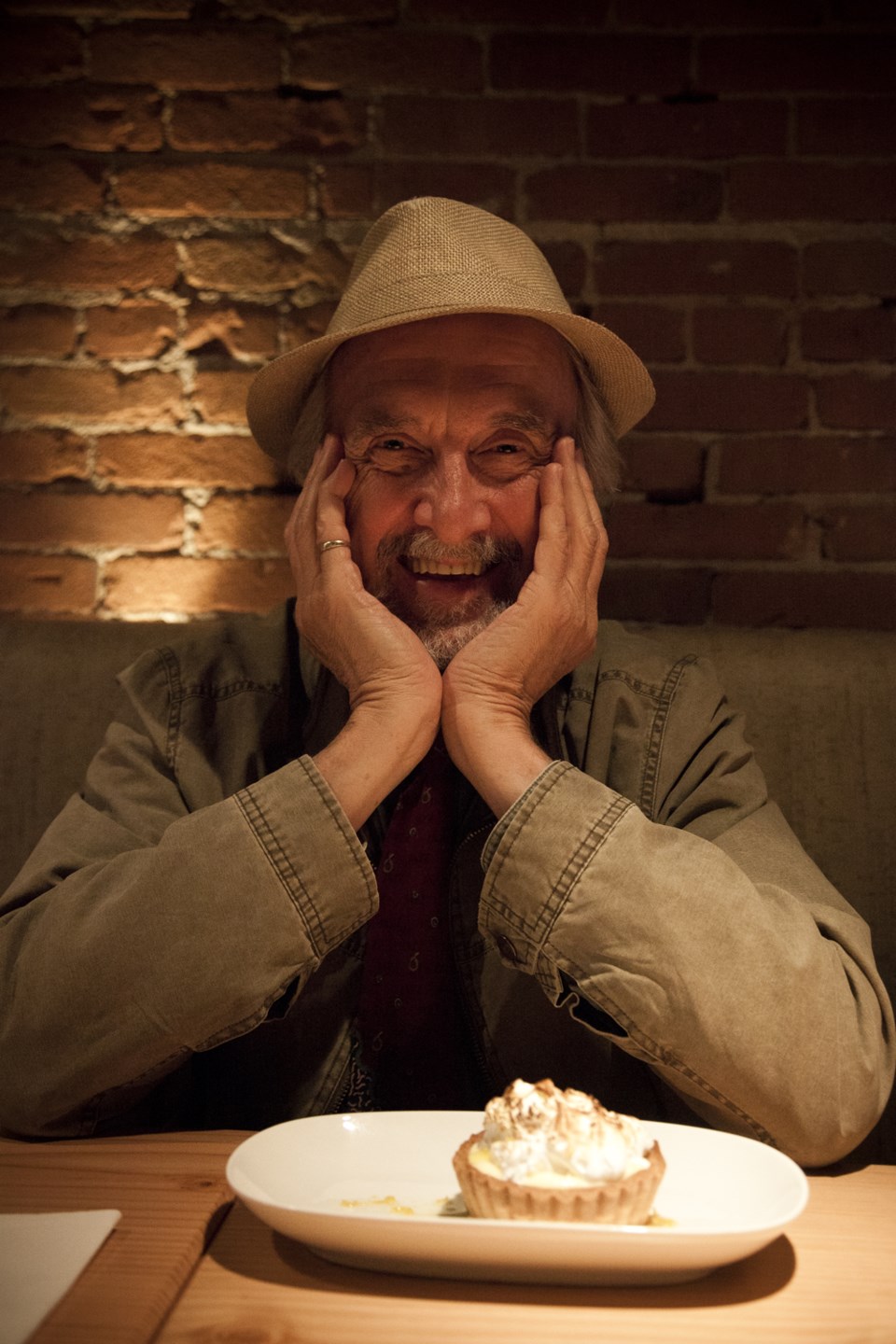 Chicken Pot Pie - Maple Hills chicken, classic garnishes, puff pastry lid
Favourite Restaurants?:
Obviously Tojo's is on the list, anywhere else?
"The restaurant at the Sutton Place Hotel [Fleuri], I just had lunch there's so it's memorable. Salmon, prosciutto salad, potatoes and peas!
Also for a blast from the past, Save On Meats."
He then showed me a photo with his waiter who he thought looked like Javier Bardem (he did) and said the staff was excellent (I agree!)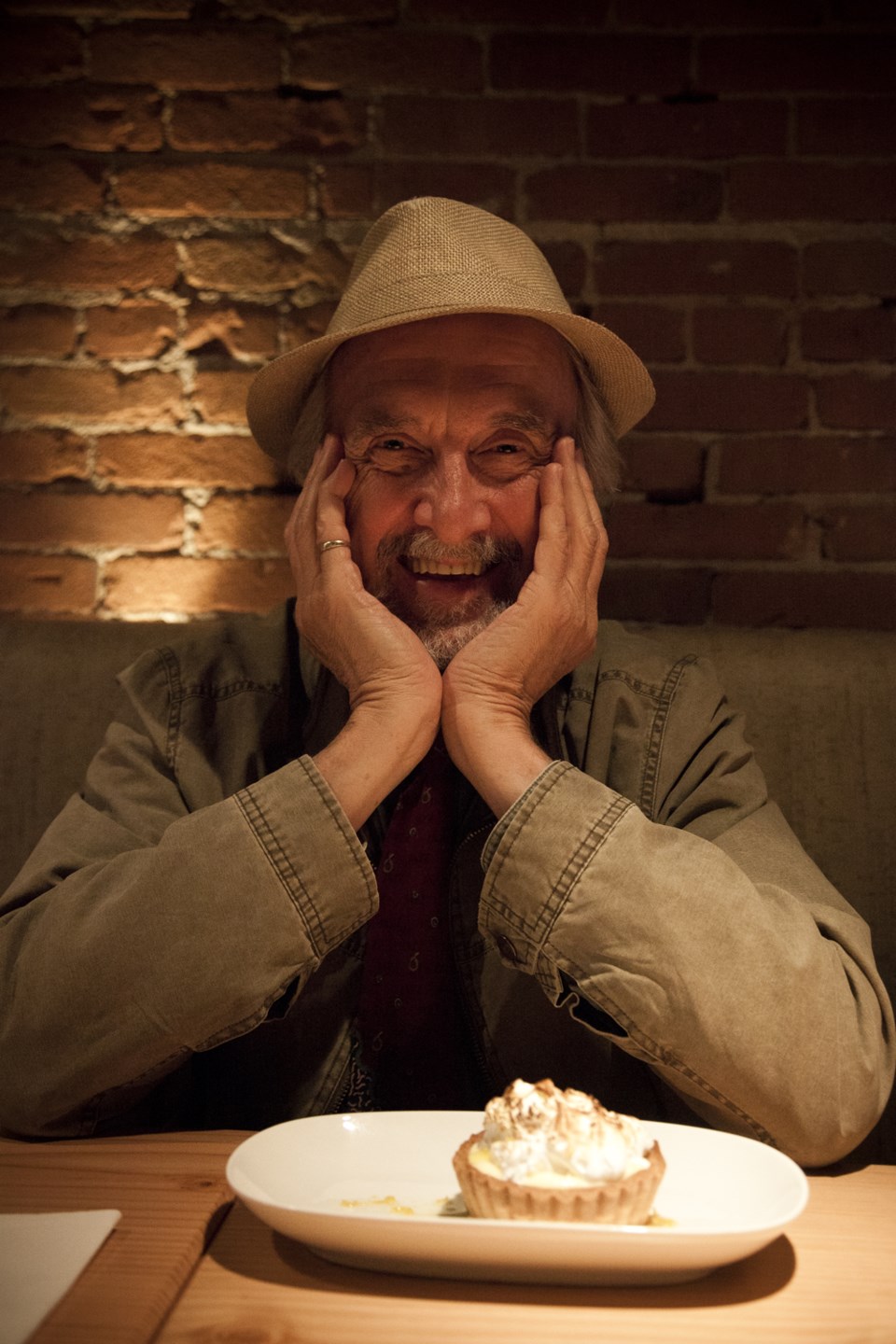 Meyer Lemon Tart - meringue olive oil confit zest
If you could have dinner with anyone...living, dead, fictional...who would it be…?:
"Musically? Peter Gabriel...he's one of my favourites. Maybe James Taylor or Cat Stevens. James Stewart. I like actors that have the ability to bring vulnerability to a role, or become characters."
Then Fred mentioned Steve Martin and a play he wrote called "Picasso at the Lapin Agile" which he then googled:
"Picasso at the Lapin Agile is a play written by Steve Martin in 1993. It features the characters of Albert Einstein and Pablo Picasso, who meet at a bar called the Lapin Agile (Nimble Rabbit) in Montmartre, Paris. It is set on October 8, 1904, and both men are on the verge of an amazing idea (Einstein will publish his special theory of relativity in 1905 and Picasso will paint Les Demoiselles d'Avignon in 1907) when they find themselves at the Lapin Agile, where they have a lengthy debate about the value of genius and talent while interacting with a host of other characters." 
And now I want to see this too!!! (Sounds a little Midnight In Paris!)
And last he mentioned Diane Arbus...which led to the mentioning of a movie where Nicole Kidman played her and Robert Downey Jr played a man covered in hair and...well...watch the movie trailer.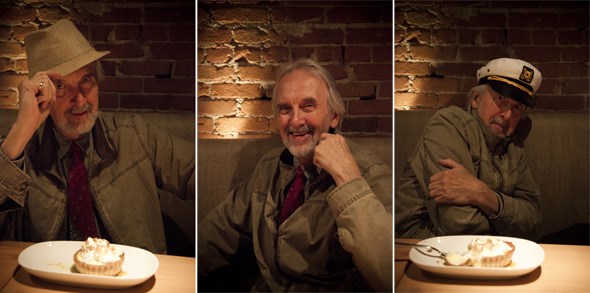 We'd like to thank the incredible staff at The Bottleneck for hosting us and feeding us some AMAZING food. And Fred for being awesome and teaching me some physics.
Stay tuned for the next installment in our Dinner With… series, set at another one of Vancouver's best restaurants with another one of Vancouver's best humans.