The series La Vida Local is aimed at connecting you with some of the best foods and goods within Vancouver while raising awareness of how buying local benefits everyone. I'm very excited to be able to introduce you some of my favourites around the city that I may or may not even know about yet!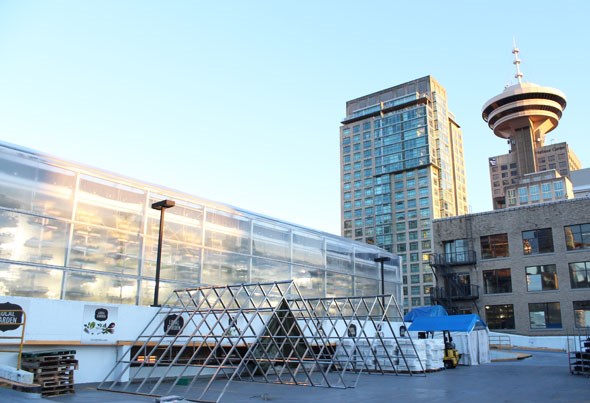 Atop a rooftop in downtown Vancouver lies the greenhouse headquarters of Local Garden, North America's first ever VertiCrop farm. What's incredibly impressive about vertical farming is that you can take a 6,000 square foot area (such as a parkade) and sustainably produce food equivalent to around that of a 5 acre farm. Except, VertiCrop farms can be maintained in any climate, using 92% less water and absolutely no chemical pesticides. This could solve a lot of problems.
I first became acquainted with Local Garden during my Local Food Challenge this past summer, and its Rooftop Blend has become a regular staple in my fridge. So now that my La Vida Local feature has begun, featuring this local greens company was an obvious choice. After making a visit to the greenhouse on a crisp morning, I had the pleasure of asking Marketing and Sales Manager, Rae Abbott some questions about the company and what the future holds for them.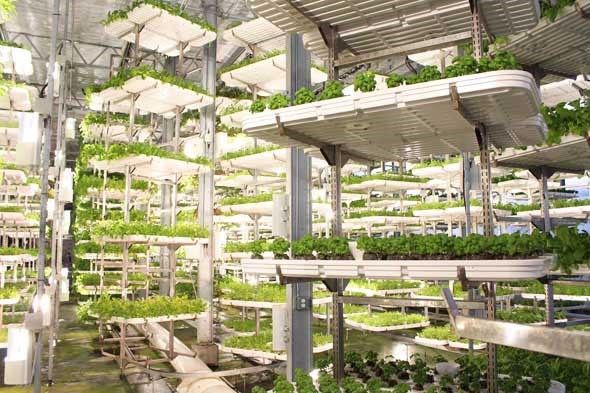 Please tell us about yourself and what Local Garden does? 
My name is Rae Abbott. I am the manger of Sales & Marketing at Local Garden. We are an urban farm, sustainably growing leafy greens, micro greens and basil at our rooftop, vertical farm, in downtown Vancouver.
How did Local Garden begin?
...with the seed of an idea...a lot of intention, clarity of vision and great friends.
What is unique about the way Local Garden grows its plants? 
We grow our plants in vertically integrated trays, suspended from the roof of our greenhouse.
There's been more of an emphasis on eating locally. What does "local" mean to you? 
"Local" to Local Garden means ensuring that our neighbours are fed. Ensuring that we're meeting the demands, requests and ideas of what our neighbours are suggesting. it means that we are part of a community that values the full-circle and that we are participating in the necessary feedback loop that ensures stability of our local economy and community.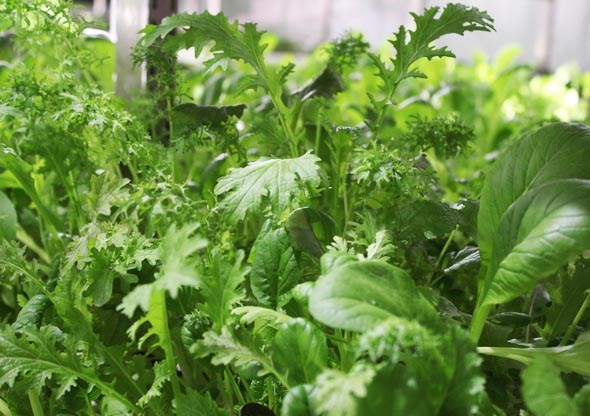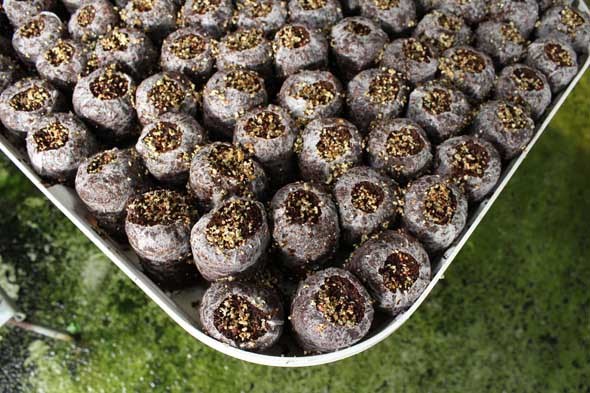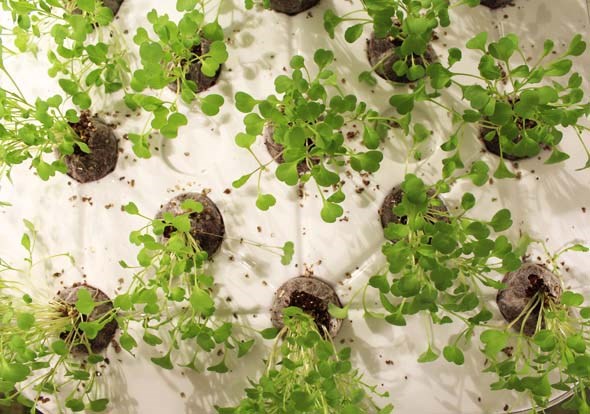 Being the first VertiCrop farm in North America, what are the benefits of vertical farming? 
Vertical farming allows for us to grow as much food in our 6000 sq/ft greenhouse that the equivalent of a 5.8 acre farm might grow. We have food security nailed, as we don't have contaminates from the sky (bird poop) or from soil (not properly digested animal waste). We have controls in place that allow for us to know when the greens will be ready to harvest. We are able to grow food four seasons of the years. We employ people that live in the downtown area and can commute to work easily. We add a great boon to the City of Vancouver, adding a massive 'green' space (if you will).
By growing the food that we need at home, we decrease the "food miles" often associated with transporting food up and down the I-5 corridor. The health benefits of eating food that was harvested the day before are numerous. The relationships, friendships and support from people local and abroad is mind-boggling. People are so interested in change, they are so interested in this system and if it's working. They are fascinated that we're proving out a model that has long since been talked and drawn about. Voila.
Are there any misconceptions you've encountered about vertical farming?
That we are able to supply ALL of the produce needs for Vancouver.
That we are able to grow long crops (crops that produce fruits in the earth or on a vine, and take more than 40+ days to mature).
Where is Local Garden carried? 
We are featured in Choices Markets, Urban Fare, Safeway, IGA Marketplace, Fresh St. Markets, Donald's, Benny's, Harvest, Organic Acres, Loblaws and the Independent Grocers' stores around town.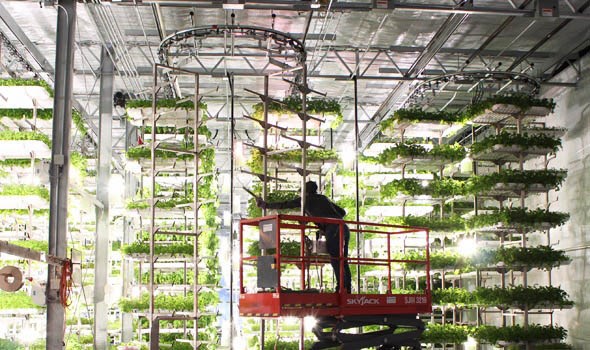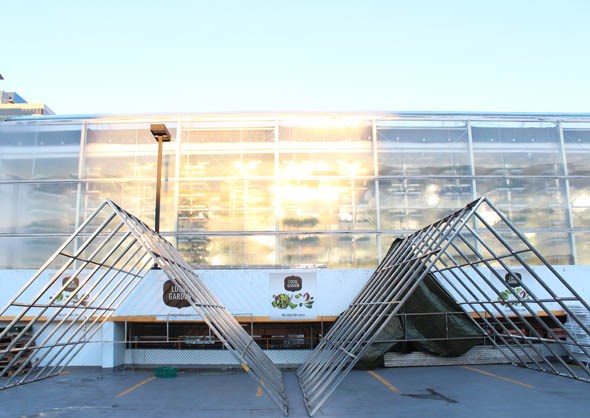 What's in the future for Local Garden? 
We are working towards and love the idea of having four more greenhouses in Vancouver. We would love to be Vancouver's best known leafy greens producer. We would love the world to see that this model works, and that in by being supported by the community in which we live, work and eat in, it proves the point that vertical farms in urban places and spaces are necessary and in demand.