Getting a reservation at some of Vancouver's most popular restaurants just got a lot harder, thanks to an elite eight earning a one-star Michelin designation. The stars were made official the night of Oct. 27, so if you hadn't already locked in seats before bedtime Thursday night, you might have to wait even longer now than you did before to enjoy these acclaimed restaurants.
Is there a secret to getting a table at top restaurants, like St. Lawrence or Burdock & Co? Honestly, it's mostly about timing and patience. Some release openings by the month, or a month in advance, while others will take bookings as they come. These days, most of the places on the new Vancouver Michelin Dining Guide with one-star distinctions only do online reservations; you can call Published, but then there's Barbara, which doesn't even have a phone, period.
Increasingly, restaurants are protecting their bottom lines by requiring some form of deposit, or pre-payment altogether. Places like Burdock, St. Lawrence, and AnnaLena, which used to offer a la carte dining, only offer tasting menus currently.
Odds are you won't be able to stroll in and expect to grease a palm or two with cash and a wink, or name-drop your way into a table if you aren't already on the books, so to help you get organized and ready to snag your seats, here's how reservations work at all eight of Vancouver's newly-minted Michelin one-star restaurants.
This Kitsilano spot from Chef Michael Robbins and Operations Manager Jeff Parr specializes in modern Pacific Northwest fare and opens up reservations online 30 days in advance on Resy. "If there are no times showing as available, we are fully booked," the restaurant notes on the platform. AnnaLena currently offers a tasting menu only and can accommodate some dietary restrictions with a minimum 48 hours advance notice done via telephone. Seating is available in the dining room and bar.
Barbara is a tiny operation, with limited seats available nightly to reserve to enjoy the tasting menu. Take note that Barbara can only accept parties of up to four people, does not accept cash, and requires credit card details to secure a reservation (a no-show or cancellation less than 48 hours in advance will be charged $100). Reservations are taken online via the restaurant website only and Barbara has no telephone. Some seats are available for walk-ins, as are standing tables for customers to use for drinks only. (Editor's note: Since publication, the restaurant has adjusted its no-show policy and we have updated our article.)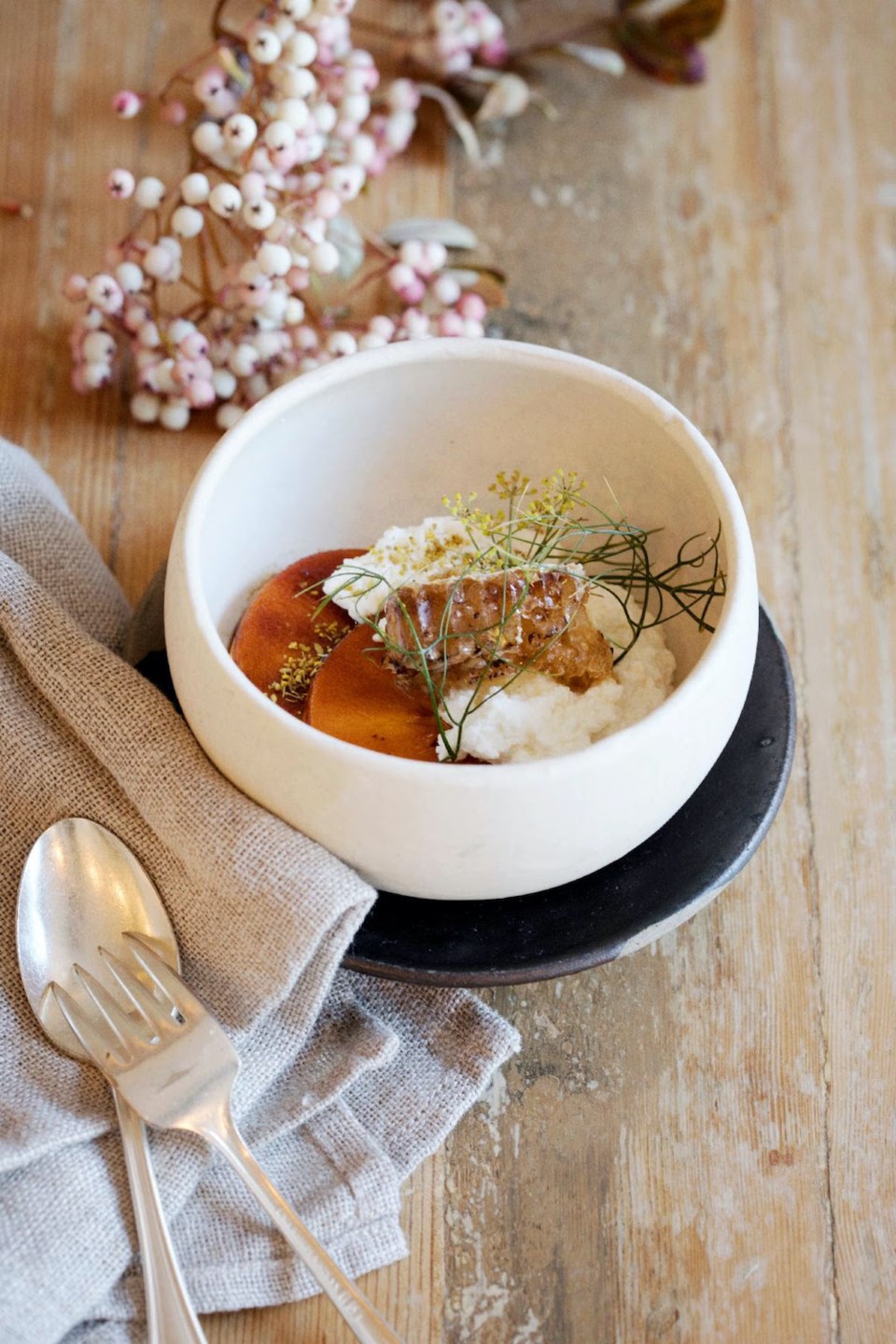 Chef/owner Andrea Carlson's cozy Mount Pleasant restaurant is almost a decade old, but continues to be a standard bearer for its use of local, seasonal ingredients with impeccable technique. Currently, Burdock is offering a five-course tasting menu at $89 per person, with several options for add-ons, such as wine pairings or extra dishes. Seating for tables for one to seven people or for one to two guests at the bar can be booked online via Tock; seats require a $20 deposit per person.
The restaurant's origins in China date back to 1864, though this contemporary spot aims to serve "a fusion of traditional Chinese food with a North American flare." One of Quan Ju De's signature menu items is their Beijing Duck, which takes about 55 minutes to prepare upon ordering, and is only available on the dinner menu. Reservations can be made online via the restaurant's website. The lunch menu is a bit different from the dinner one, but in both cases, there are some multi-course meal options priced for the table or by the guest (even a $68 per person kids' menu).
Kissa Tanto is an elegant little hideaway located on an upstairs level in Chinatown. The menu is flexible enough to serve you well for a full meal of shared plates or a visit to enjoy some drinks and a couple of snacks or dessert. However, the restaurant does note its intimate design means they only have one table for a larger group and it seats just six people. Make reservations via OpenTable for standard (dining room) or bar seating.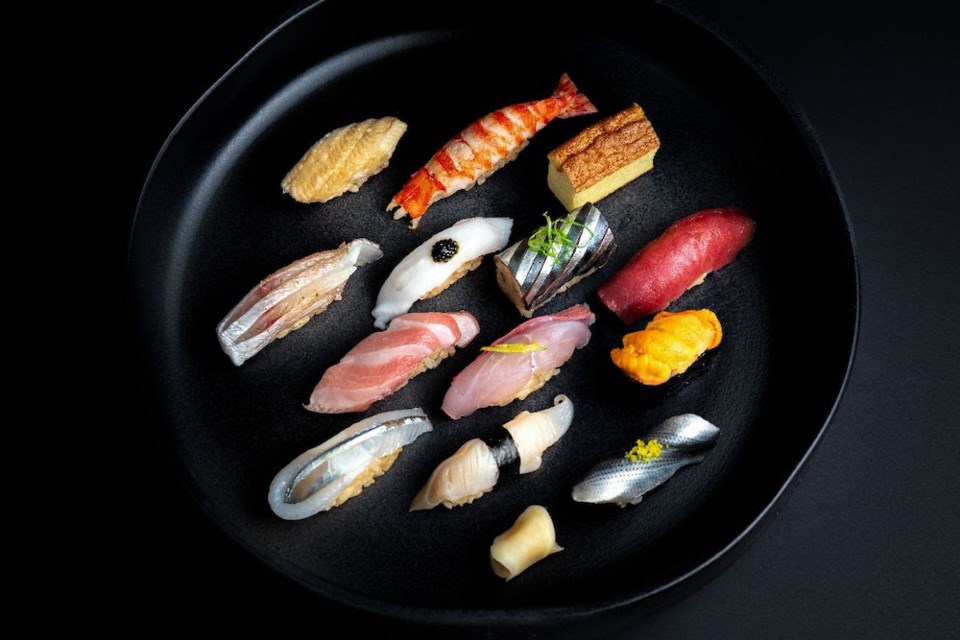 Masayoshi - that is sushi master Chef Masayoshi Baba - is the heart of this omakase sushi bar on Fraser Street. Two nightly seatings are held at the compact restaurant, at 6 and 8 p.m. The sushi bar is reserved on a first-come, first-served basis; seats are assigned in the order reservations are received by the restaurant. You can email the restaurant ahead to ensure availability for your seating style of choice (bar or table). Masayoshi also has a firm policy for charging a fee for customers who walk out or cancel if they are unhappy with their assigned seating. Omakase is $195 per person; reservations are made via Tock and a $50 deposit must be made on the meal per person.
Published on Main's much-lauded menu featuring whimsical, elegant, modern fare has been a massive draw since its earliest days and can be enjoyed mix-and-match a la carte or through a tasting menu. To secure a seat for a la carte dining for a group of up to 10 people, book online via Tock or by phone (call between 1 and 5 p.m.) or in person (pop in between 5 and 10 p.m.). Private bookings for the whole restaurant or for larger groups must be arranged via email at info@publishedyvr.com. The 11-course tasting menu is offered nightly at 5 and 8 p.m. and can also be booked via Tock. A deposit is required for reservations, which is applied to the whole table.
Chef/Owner J-C Poirier has been dishing up his soulful, beautiful Quebecois fare for a few years now, but St. Lawrence remains one of the most coveted reservations in Vancouver. There are a few ways to enjoy this cozy, charming restaurant, but you will need to plan in advance; St. Lawrence opens up reservations a month in advance at a time. They are currently offering a seven-course table d'hôte menu. Guests are able to pre-purchase dinner tickets for reservations in the dining room, at the Chef's counter or at the traditional bar. Reservations can be made for parties of up to five people in the dining room. To be notified when St. Lawrence opens up reservations, sign up for the restaurant's newsletter. Bookings are made via Tock and are pre-paid ($85 per person).