I was probably too busy playing with wrestling dolls or something, but for what ever reason, I'm like the only person in Canada that didn't try bannock in elementary school. If you are like me, and you have no idea what bannock is, it's a type of bread eaten by Native Indians. I have no idea how they make it, but after trying it at
Salmon and Bannock
on Broadway, all I can say is....boy was I missing out.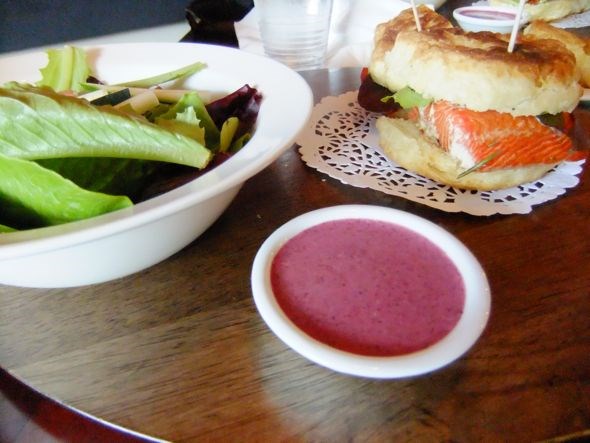 I mean how good can bread be? Well....seconds after my first bite, the first thing that came to mind as my eyes lit up was...'this is the best thing since the
donut
!' Uh... I think bannock predates the donut, just by a bit, also is donut even considered bread? It shouldn't be. Pretty much half of the menu at Salmon and Bannock is bannock, which after tasting it, makes complete sense, it's that good. I had the salmon burger which uses bannock instead of a bun. The ingredients were all fresh, the Salmon was wild, which is a must, the burger may look small, but the next thing I learned about bannock is that it's very, very filling. I wish I could have tried the bannock bread pudding, as well as the bannock french toast, but I was all bannocked out, I guess I'll just have to go back!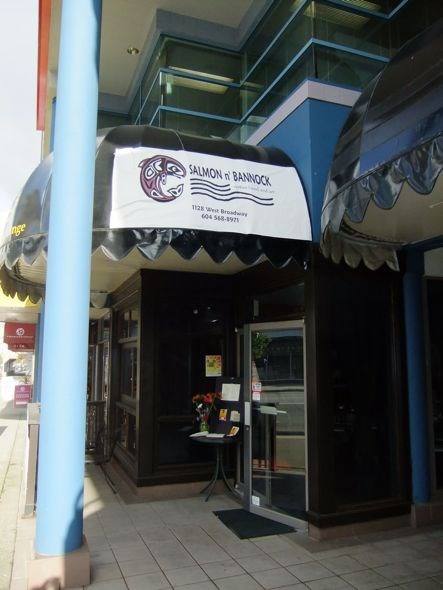 In case you're hungry for more....Squamish and Bannock, courtesy of Party Snake:
Dennis Bannock Squamish Park from Russell Lee on Vimeo.