Have you ever had one of those weekends where you ate and drank so many amazing things that you wish you could go back and savour everything again and again? That's Tastes of April Point.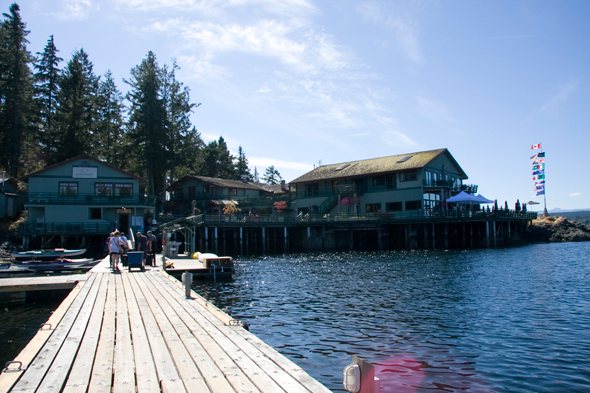 April Point Resort & Spa
Tastes of April Point is an annual food and wine celebration held at April Point Resort and Spa on Quadra Island on in mid-September. The resort is a gem in the Oak Bay Marine Group's (OBMG) selection of resorts, with cottage-like rooms nestled into the trees, that look out over the ocean. Sadly my partner was not available to join me for a last-minute weekend get-away, but I found a more than willing gal pal to indulge with me!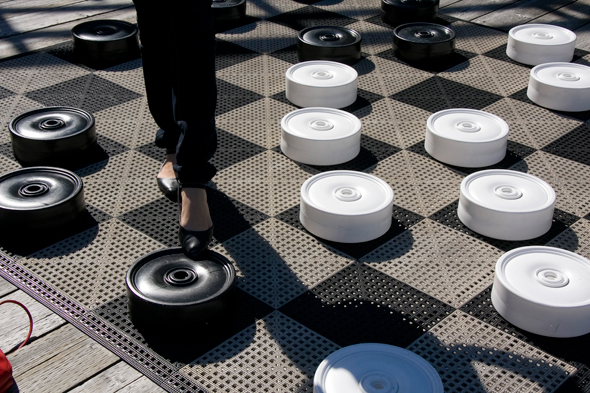 Playing giant checkers
Getting there was made easy with the help of the fantastic staff of OBMG - we hopped on a Harbour Air float plane to Comox on a stunning, clear-skied Friday afternoon. The lovely OBMG driver picked us up and drove us to sister resort Painter's Lodge in Campbell River, from which we took a quick little boat ride to April Point. After a couple of hours of relaxation on our patio (which incidentally was right next to the Aveda spa, so we could hear the soothing spa music), the weekend kicked off with a lively wine and cheese.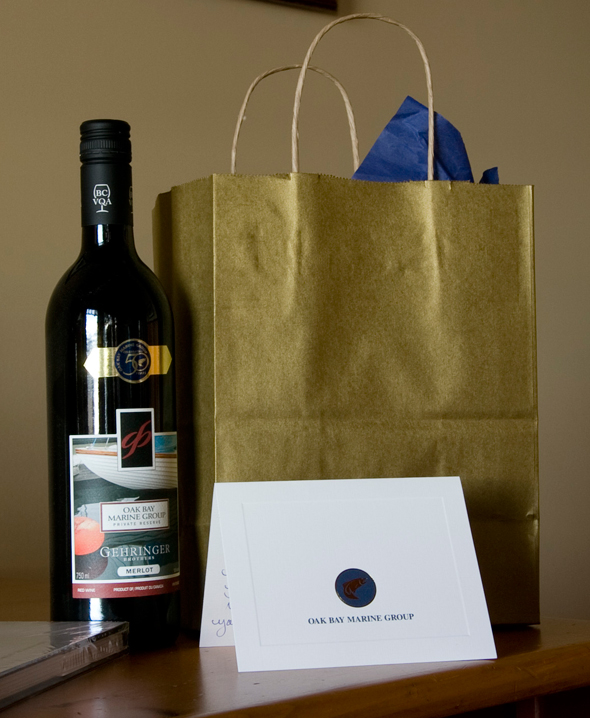 Tastes of April Point welcome package, including a bottle of Gehringer Brothers OBMG 50th Anniversary Merlot, two wine glasses, and the mouth-watering Down Home: Downtown cookbook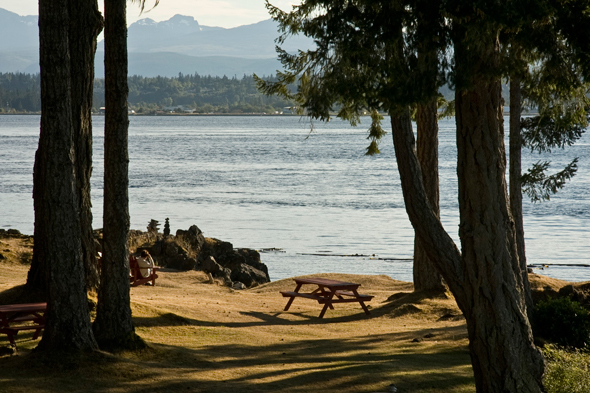 The view from our room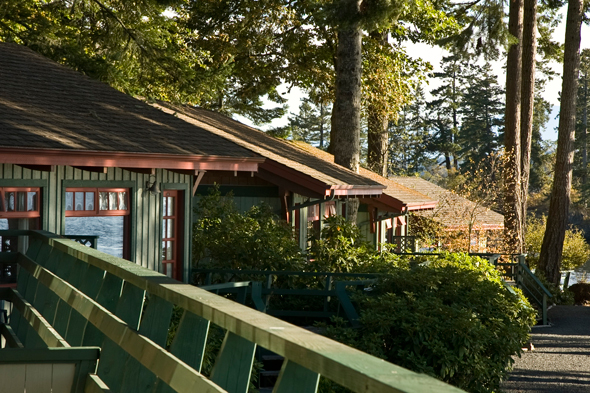 Cottage rooms nestled into the trees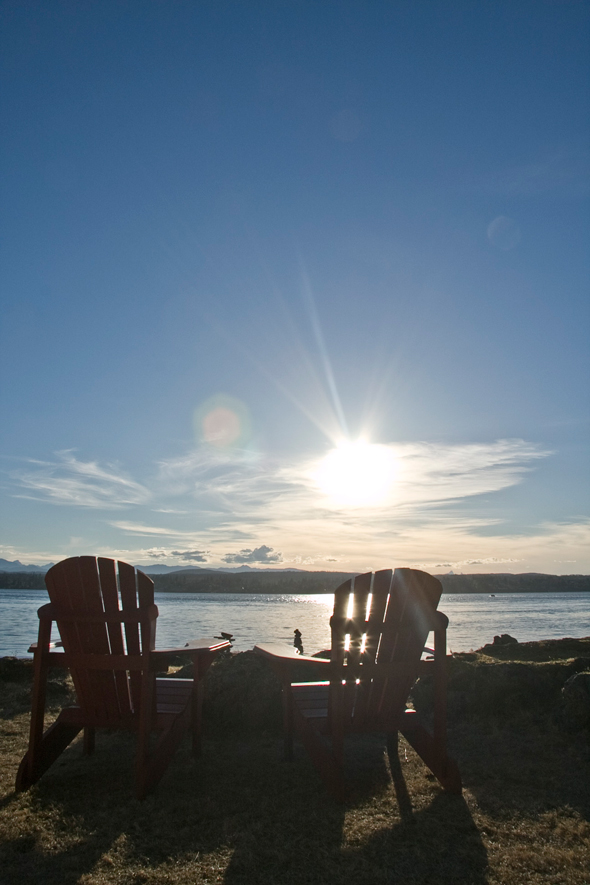 You can sit in Adirondak chairs and stair at the ocean forever and ever and ever...
Friday evening featured wines from three local wineries, Southend (Quadra Island), Averill Creek (Cowichan Valley), and Alderlea (Cowichan Valley). Each wine was paired with a local cheese selected by Chef Brandon Owen, the Executive Corporate Chef for Gordon Food Services BC. My favourites were the Southend Jimmy K bubbly and the Averill Creek Cowichan Black dessert wine of the seven wines we tasted, but they were all stellar and it's fair to say you couldn't go wrong with a single wine from any of these wineries. Southend is only available by direct order at the moment (via their website) and Alderlea appears to be retailed only on the island, but Averill Creek can be found at the Kitsilano Wine store, Broadway Wines and Viti Wines (thanks to Jason Hyde of Peacock & Martin Imports for looking into that for me!).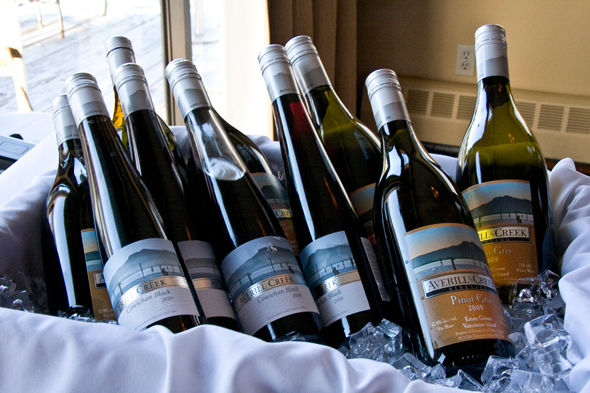 A selection of the Averill Creek wines we tasted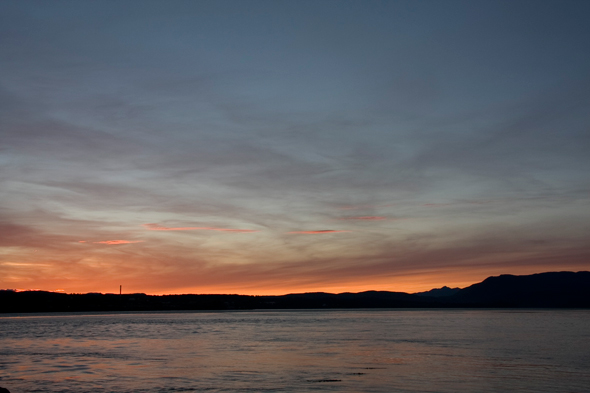 Sunset Day One
Thankfully we were given Saturday morning to detox and recover... we weren't the only ones who needed it! Over the breakfast hour, Jennifer Gidora, General Manager of Marina Restaurant in Victoria gave a little lesson in creating your own tea, using a selection of flora and herbs and explaining all of their healing properties. Following that, we mowed down some carbs and took a little walk through the resort before the big afternoon of tasting took place.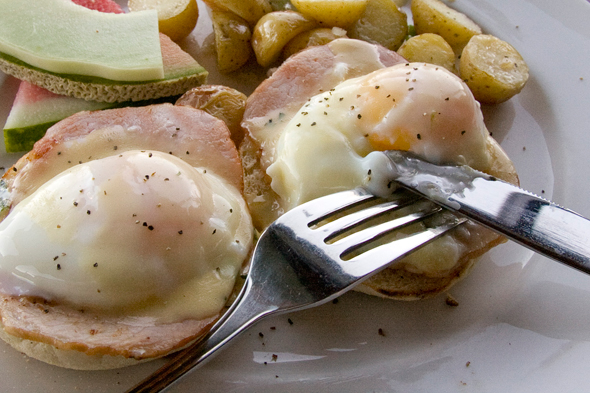 Carb loading: back bacon benny, oh yeah!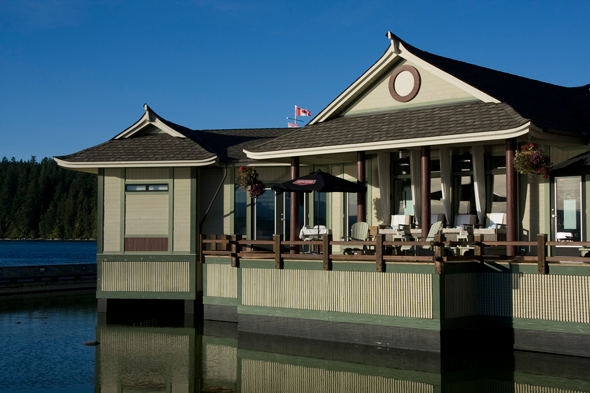 This is where you get mani/pedis at their Aveda Spa... looking out on the ocean! I'm going back for this.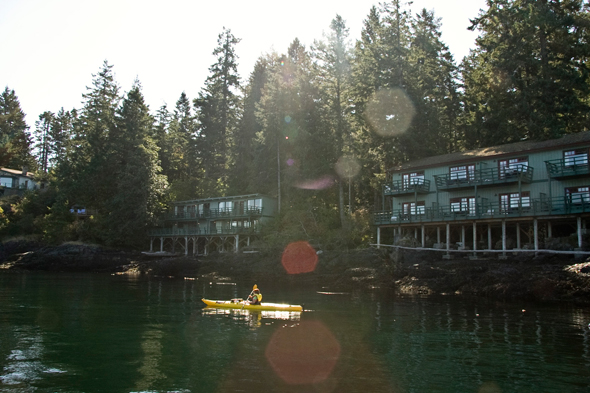 We didn't have time, but you can rent kayaks and paddle around the Cove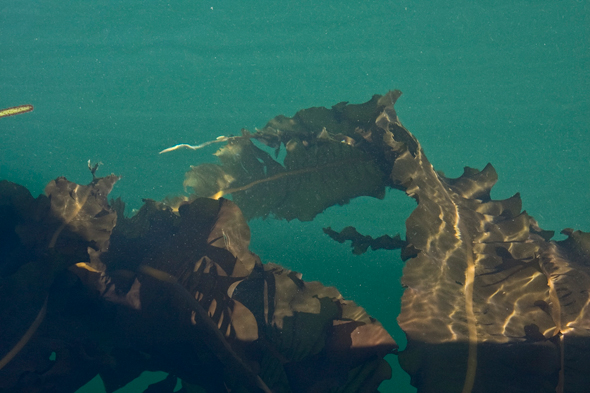 In case you didn't notice, everything is beautiful at April Point.
We were divided into three groups - our group began with Stefan Soltysiak, the Director of Education at Rodney Strong Vineyards in Sonoma County, California. Stefan spoke to us about their sustainable vineyard and the difference between a sustainable vineyard and a biodynamic vineyard (the latter involves burying a lot of animal parts, herbs and minerals at particular times in the harvest cycle). We tasted the 2010 Chardonnay, the Pinot Noir, the Zinfandel, and 2002 Symmetry from the Rodney Strong portfolio. My friend kept trying to convince me that wines could taste buttery... Having never tasted a wine like that, I refused to believe her until we had the Chardonnay, which had a distinctly light but rich flavour that can only be described as buttery. I love butter FYI. The Symmetry was a particularly special treat as it is a 10 year meritage blend made of a selection of their very best grapes.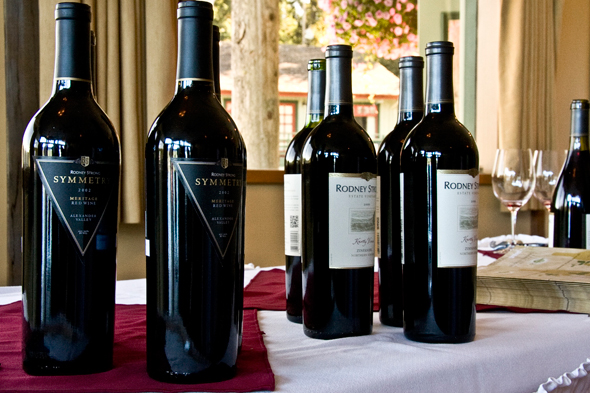 Wines from Rodney Strong Vineyards
Following Stefan's presentation, we happily wandered back outside for a joint presentation by Janice James from Cook Culture in Victoria and Lesley Brown of Mark Anthony Brands, pairing fancy chocolates with dessert wines and ports. Janice taught us a bit about cacao, and then proceeded to feed us some of the most delicious chocolate I've ever had. Lesley then stepped up to talk to us about port as she expertly paired them with the chocolate from Janice. The pairings were (chocolate/port): Mast Brothers Sambirano/Cockburns, Rozsavolgyi Madagascar/Graham's ruby port, Askinosie Tenede/Graham's ruby port, and Ginger Elizabeth/Prospect Winery tawny port. Please go out and eat/drink all of them because there wasn't a single one that wasn't delicious.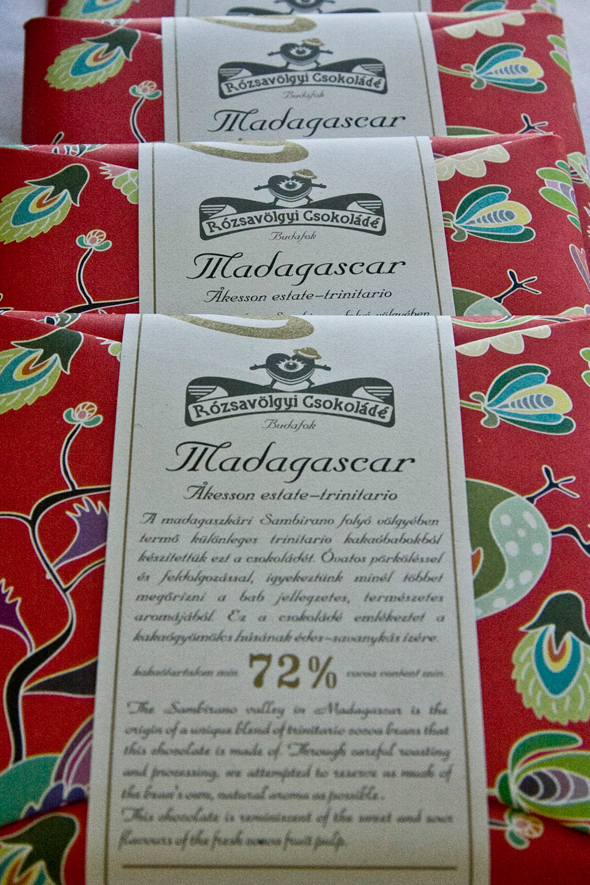 Rozsavolgyi Madagascar chocolate
Our last presentation was jointly coordinated by Chef Brandon and Jennifer Gidora, with marvelous olives from Fresh Olive Company paired with white wines. Afterwards we re-met with the rest of the group for fresh Sawmill Bay Shellfish Co. oysters and Dom Perignon champagne in the late afternoon sun.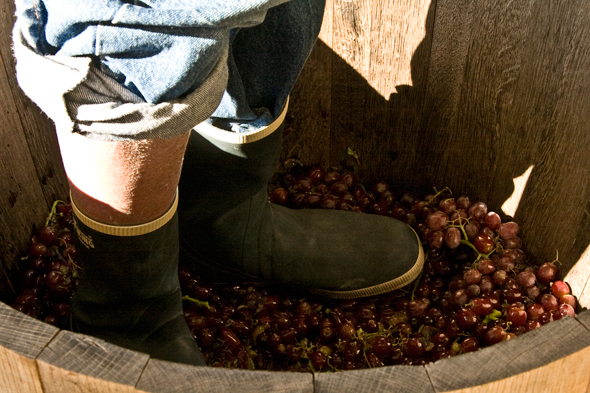 No wine was consumed from these grapes
Then came the main event - a stunning five course meal prepared by Executive Chef Stephanie Dykes, served in the main dining room while the sun set over the point. Three of the five courses were paired with two wines - one from the Rodney Strong portfolio selected by Stefan and one international wine of the same type selected by Lesley. I pretty much just inhaled everything, from the parsnip and apple soup with black truffle foam to the pan seared Pacific Halibut with a confit of pork belly. Really, the best description of my reaction to Chef Stephanie's entire menu is this awesome animated gif on Definitely Raining. I would go back to April Point just to eat more of her food.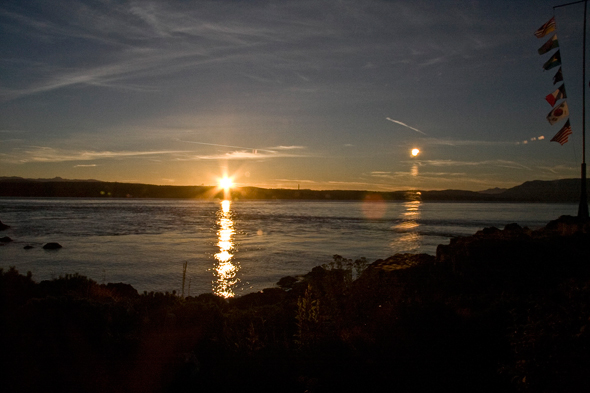 Goodbye Quadra Island sunset
Sadly our plane back to Vancouver was too early the next day to enjoy the brunch at Painter's Lodge. Regardless, we had the most amazing weekend; all of the staff were lovely and very accommodating, even after we left. I managed, in my well-wined state, to leave my iPhone charger in my room, and they kindly mailed it back to me in no time at all after a quick message on Twitter. If you have a bucket list of places to visit in the Vancouver area I would not hesitate in putting this beautiful resort on yours, and Tastes of April Point on your list of things to do.