Some famous drinks were invented so long ago and so far away that the identity of who came up with them is lost.
Others were created by experts, sometimes in a lab (hello, New Coke).
And one was invented by a pregnant woman at Vancouver's Buckwheat Cafe in 1997: The London Fog.
A London Fog is a "tea latte," made with Earl Grey tea, steamed milk, and vanilla syrup or flavouring.
Back in the mid-90s, Mary Loria was living in Vancouver, working at a paint-your-own-ceramics place and living nearby with her husband. The Buckwheat Cafe was their local cafe.
"It was owned by a guy named Rene," Loria tells Vancouver Is Awesome. "It was cute; it was this nice, tiny cafe."
The coffee was good, she adds, but the baking was the reason to go there.
"He started to supply Starbucks with their scones and fudge bars," Loria says.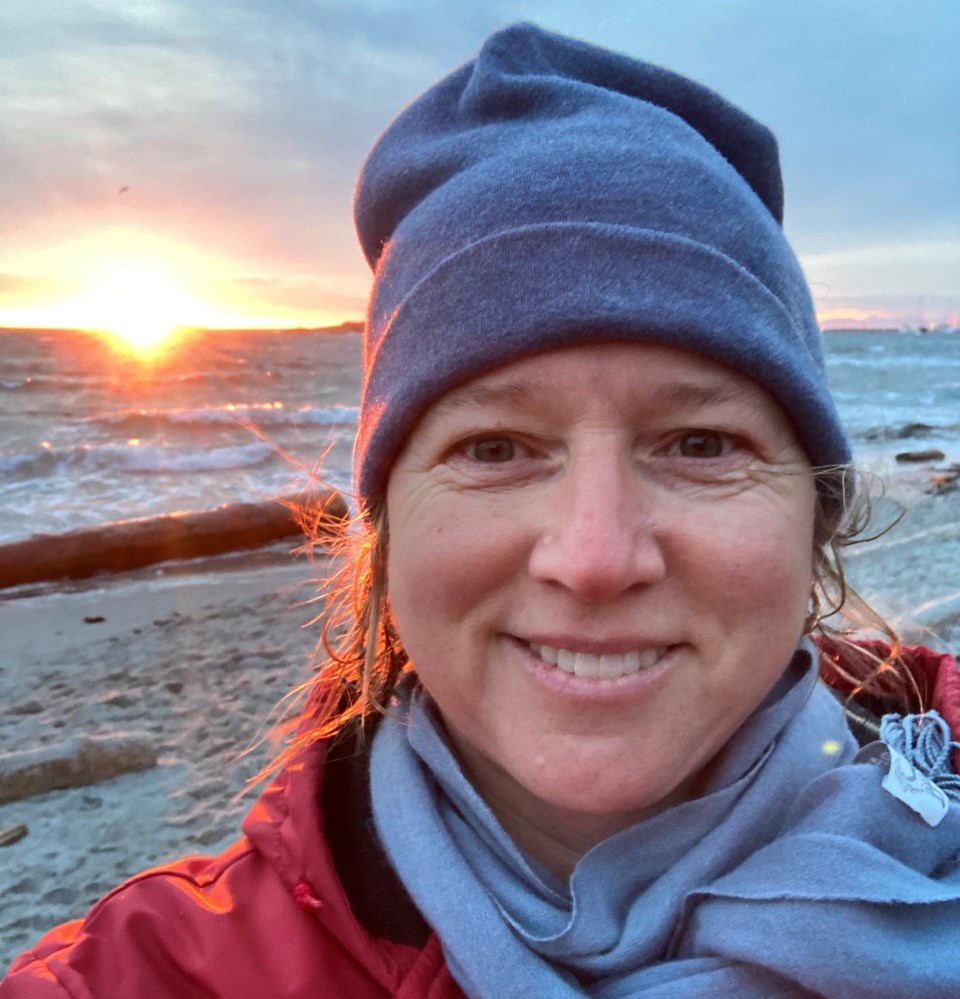 It was the kind of place they'd stop and have a coffee while out walking the dog or on the way to work, and when Loria was pregnant with her first child, Molly, that didn't stop, even though other things changed.
"I had severe morning sickness, so a lot of things didn't taste right," Loria explains.
However, hot drinks and a caffeine fix still appealed to her, so she mused on what could replace her morning coffee.
A skeptical barista made her tea and milk concoction
"There was this young woman who worked there, she was awesome and we got to know her over time we got there. I asked her to make me an Earl Grey tea, but with skim milk."
Loria was just trying to find something she could drink that might help replace coffee for awhile.
"I was thinking, if (the milk) was hot enough, it would make the tea," she explains. "Honestly, you could probably call it a craving; it was problem-solving."
She regularly drank tea as well as coffee, so the idea made sense to her, a "natural blending." The barista wasn't convinced.
"I think she was skeptical of it; I vaguely remember her being like 'are you sure?'" Loria says. "It worked, cause I continued to order them."
After getting her tea and steamed milk combo, she'd go over to the little mix station that had toppings people could add to their drinks and would sprinkle in vanilla sugar to her own taste.
Pleased with the drink she'd come up with, Loria went on to recommend others get the same drink and ordered it herself at other cafes around town. The trend spread.
As time went on and Molly was born, Loria's relationship to the drink lessened and before London Fogs were on the menu at every cafe she had returned to her old habits.
London Fog: What's in a name?
"I feel like...I moved on from drinking them, then all of a sudden I saw them around," she says. "It was kinda like 'oh I used to drink this drink.'"
At first Loria didn't realize her connection to the drink, because the name wasn't something she recognized.
"I didn't come up with the name," she says. "Someone else fully formed the idea and named it London Fog."
It's a mystery she'd like to know the answer to; if you have any clues about how the drink got its name, let us know.
She makes her own mugs, but rarely drinks London Fogs
Her friends know about her history with London Fogs and joke about it, and it's come up when she orders drinks around Victoria, where she now lives. She actually works as a sessional instructor at the University of Victoria now in their arts department, and makes mugs herself.
"There's this super cute cafe here in town, Hide and Seek," she says. "One day we were in there; it was kind of later in the day, and I wanted something to drink but not coffee."
"The guy suggested a London Fog -- I giggled and said 'I guess I should.'"
Her connection to the drink has been written about online, but she has no idea who wrote about it first. The version that's been floating around online is essentially correct, she adds.
Funnily enough, she doesn't get them too often these days.
"I still drink Earl Grey tea on a regular basis, but I don't drink it like a latte, I drink it like a regular tea," she says.
She's back to coffee as her primary hot caffeine beverage.
However, the London Fog seems to be in the family genes now.
"All of my kids [drink London Fogs]," she says. "Funny enough, my eldest daughter likes them more than the others."