While 2021 proved to be another challenging year for restaurants in Vancouver, this year saw several incredible new places to enjoy a great meal get up and running. In the face of already-tough considerations like the slow pace of City Hall and permitting and sky-high rents, 2021 also meant more restrictions and concerns connected to the ongoing coronavirus pandemic.
Looking back over the year that was, there are several new Vancouver restaurants (and a couple in Richmond) that stood out. These are the ventures that represent several exciting additions to the local food scene, for a variety of reasons.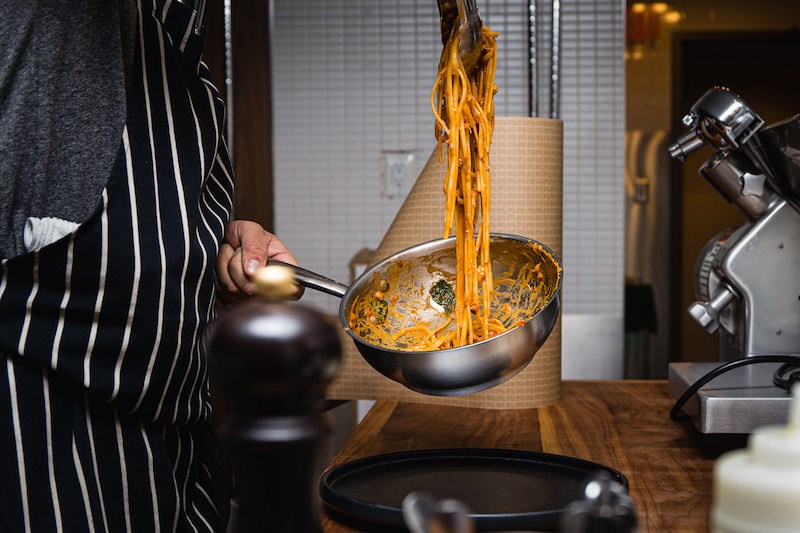 What happens when an established local restaurant group takes over a café concept in one of the city's best luxury hotels? Culinary magic, frankly. Kitchen Table already had Italian fare nailed when they moved into the Giovane space at the Fairmont Pacific Rim, but with the launch of their restaurant Giovane Bacaro they edged Vancouver into more diverse regional Italian cuisine. Bacaro is meant to evoke ducking into a restaurant or bar in Venice in both its styling and menu offerings. Here you'll sip a refreshing spritz and find yourself saying "These are the most incredible and addictive potato chips" as you nibble happily. From the share plates of cicchetti to the heartier - and stunningly beautiful - pasta-centric mains, Bacaro is a wonderful addition in Vancouver.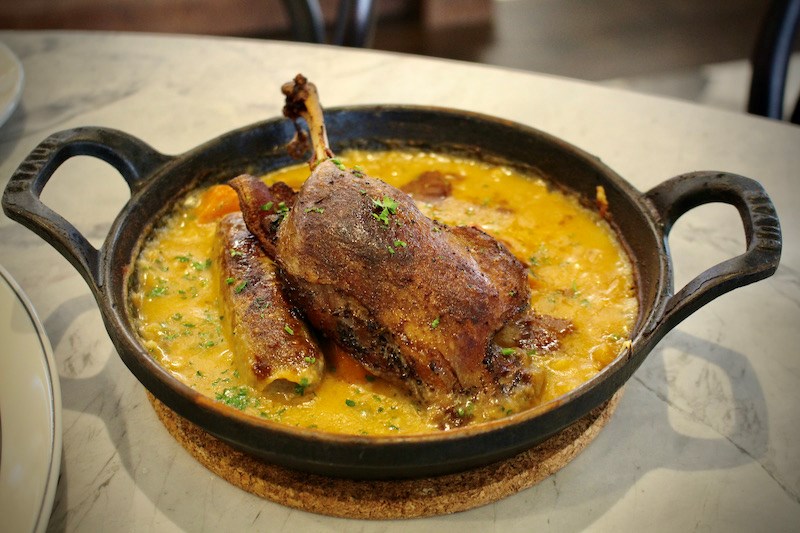 Sure, this isn't the first or only location for Linh Cafe, but it remains a key 2021 launch. That's because it represents some serious upward mobility for an established independent spot that went from humble roots in Kits to a large contemporary home in the new Vancouver House development. And having this family-run French-Vietnamese spot at Vancouver House further solidifies just how stellar the food options steps from that polarizing public art chandelier actually are. (Will Momofuku join the ranks with Linh Cafe, Autostrada and Ca Marche Creperie? That remains to be seen.)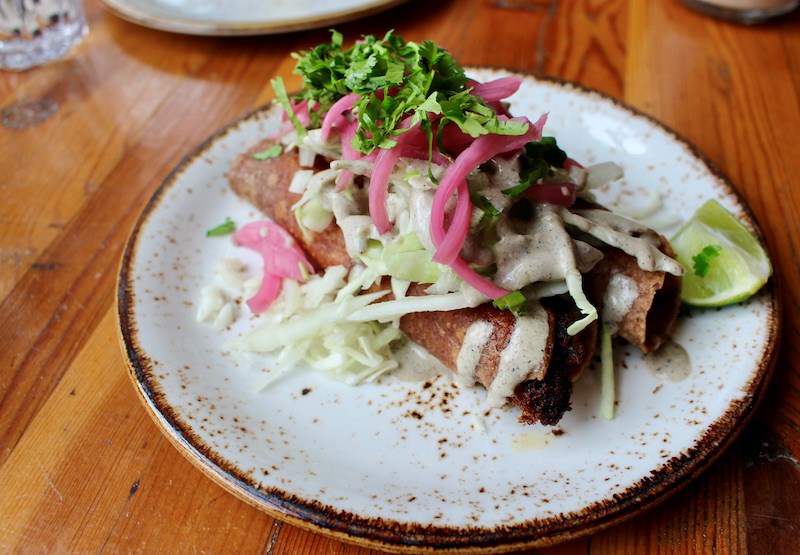 There are several remarkable facets to Alimentaria Mexicana, which got up and running this summer. Firstly, location: Granville Island is continuing to net restaurants that push the envelope and represent a culinary draw for locals and tourists (remember them?) alike. Then there's the food. Vancouver is slowly tip-toeing out of its comfort zone when it comes to Mexican food. Maybe we all watched a lot of food travel shows over the last couple of years, but there's a desire it seems for Vancouver diners to feel up to dishes like a clay pot stew - cazuela - of cactus and halloumi or sopes (sort of cornmeal patty) topped with bone marrow.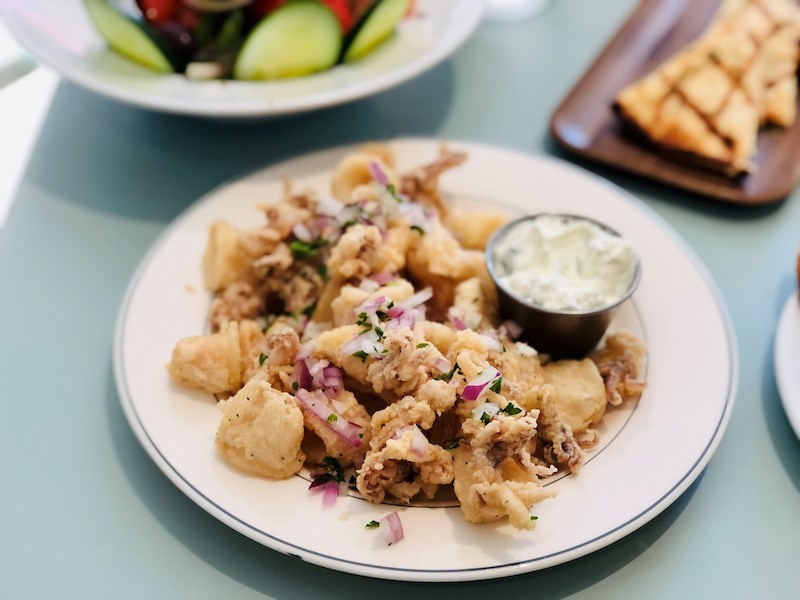 Commercial Drive has always been one of Vancouver's liveliest corridors, but a recent run of new openings has given this storied strip a welcome new lease on life. Loula's is a family affair, a Grecian love letter to traditions as expressed through the next generation. The joy bubbles over inside Loula's and carries over into the food, which is fresh, simple, and crave-worthy.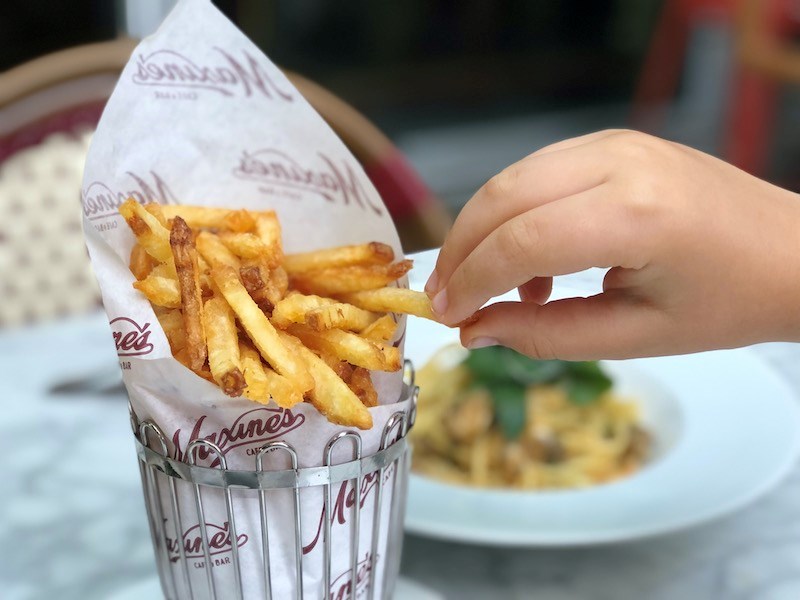 A French revolution has been afoot in Vancouver, and Maxine's is at the forefront. The day-to-night bistro is a draw from brunch to cocktail hour and for decadent multi-course dinners where you'll want to throw any rules out the window and revel in all things buttery and rich.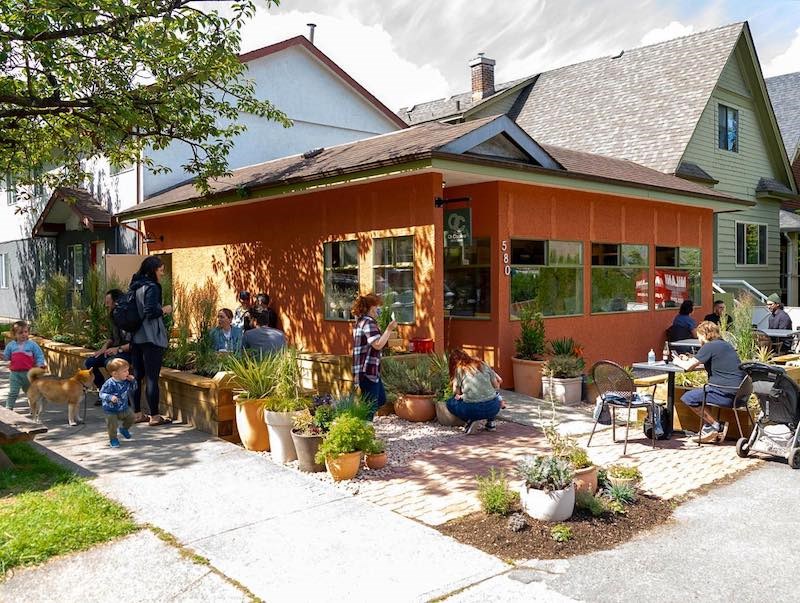 Did you ever think the corner grocery store would end up being a culinary hot spot? That's what happened when the folks behind places like Bells and Whistles and Lucky's Tacos turned their attention to more casual concepts (they closed down fine-dining gem Wildebeest at the start of the year). The result: the humble corner of 12th and Carolina is now a go-to for thoughtfully-curated small batch packaged foods and a breakfast and lunch menu with events and dinnertime specials to keep things humming in the off-hours.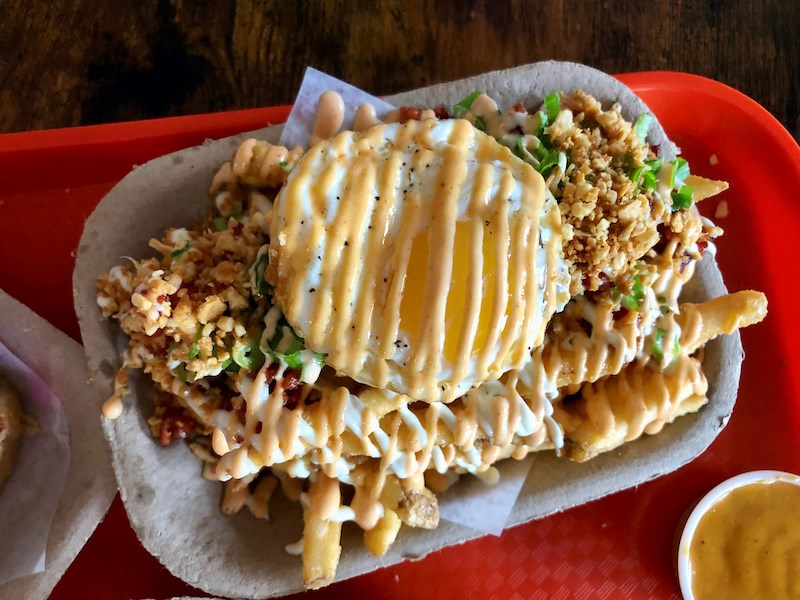 Shout out to the owners of Vancouver-based food truck Shameless Buns for making it through one helluva year. They faced a battle with city hall in Richmond over where they could park, they continued to support local artisans in the Filipino community through their Magkasama market events, and they opened up a brick-and-mortar location in South Vancouver. Suddenly Vancouverites are talking more often about sinigang, Spam fries, and all things ube.
This one is a game-changer. That's because The Drive Canteen is set up to become the ultimate family-friendly hang zone for folks who love urban art, sneaker culture, snack foods, and old school video games. It's a hybrid snack shop-convenience store that also has become a default hub for booze-free drinks - not just shakes and screamers but alcohol-free wine, beer, and spirits. Plus you can choose your own nacho adventure (on a base of house-made seasoned chips) and shop from snack selections that combine childhood nostalgia with either pure affordability or a chance to support a Vancouver-based small producer. Frankly, this spot is just damn cool.
Nemesis - Great Northern Way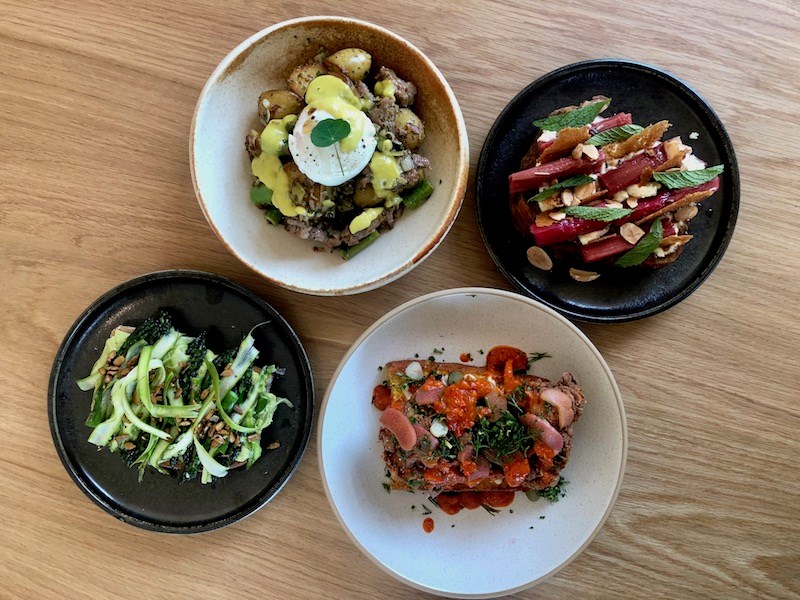 The third location of Vancouver's Nemesis cafe is a standout based on design alone: It's the big red "petal" building that fronts the new Emily Carr campus on Great Northern Way. Inside, a light, bright, airy spot that slides between a worthy spot for a quality cup of coffee and an incredible pastry from Nemesis' "Dope Bakehouse" branch and a place to sit down for a great meal.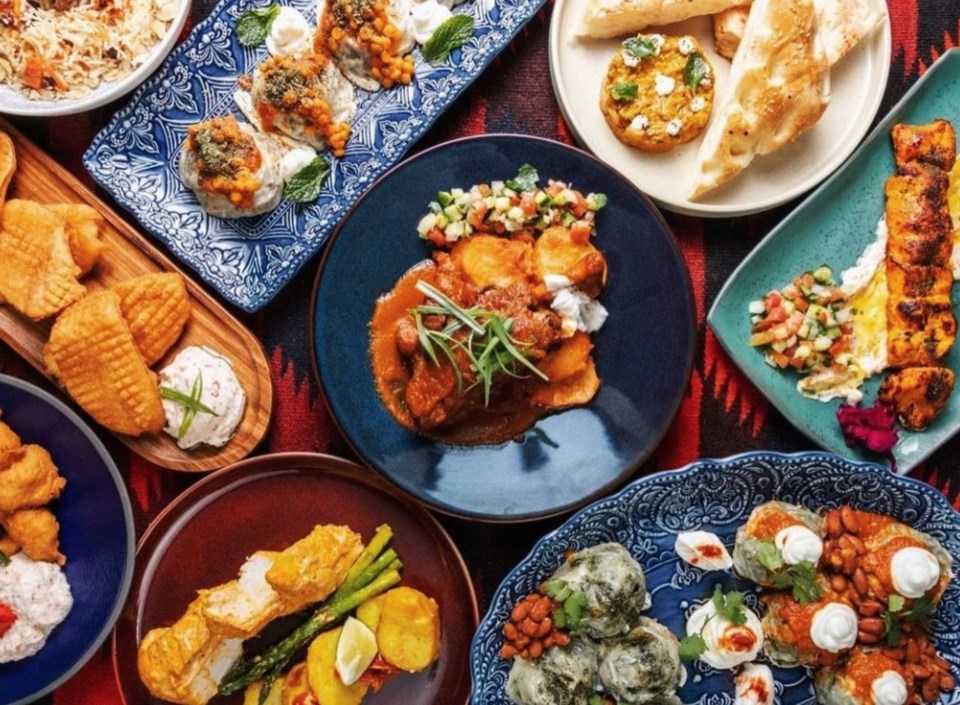 The team at Surrey's Afghan Kitchen just opened their first Vancouver venture, called Zarak. Though Vancouver has been home to Afghani food for decades, Zarak represents a modern step forward and a fresh way to experience the cuisine.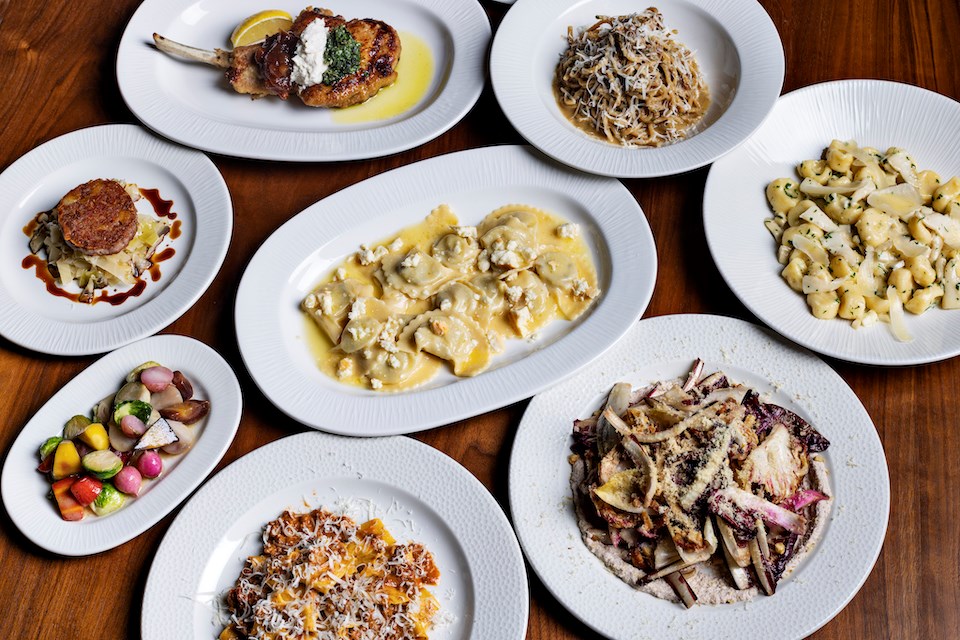 Once again, the story of regionalism in cuisine is a powerful Vancouver restaurant trope of 2021. But what perhaps is most admirable about Carlino is that it is the product of self-awareness and a case study in what to do when things don't go right. Carlino, which just opened at the start of December, is the second iteration of Kitchen Table's tenure running the restaurant at the Shangri-La Hotel in Vancouver. When their bold Chinese-Italian concept Miantiao didn't work well for the setting, they regrouped and tried again, without letting Miantiao languish any longer. Now you've got Carlino, offering food from northern Italy's Friuli region through a British Columbian lens, at the hands of local top chef Mark Perrier.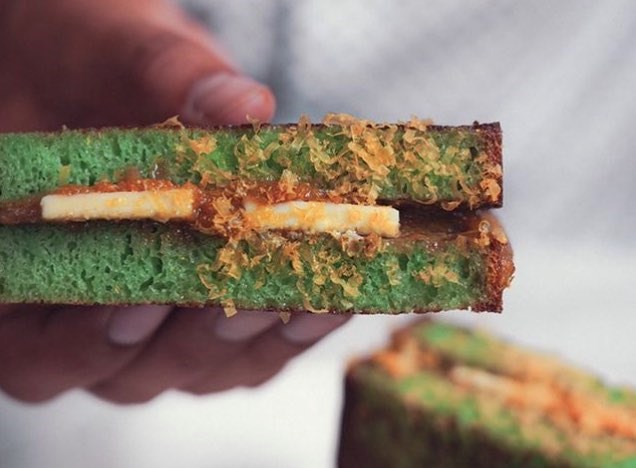 Vancouverites love to line up for restaurants, and that's been the case since day one at Nancy Go Yaya, the small spot in Chinatown that specializes in Singaporean street food and other classics. This is where you can go to try elevated takes on things like Kaya Toast - complete with a runny soy sauce egg for dipping - and familiar dishes like Nasi Lemak and Laksa.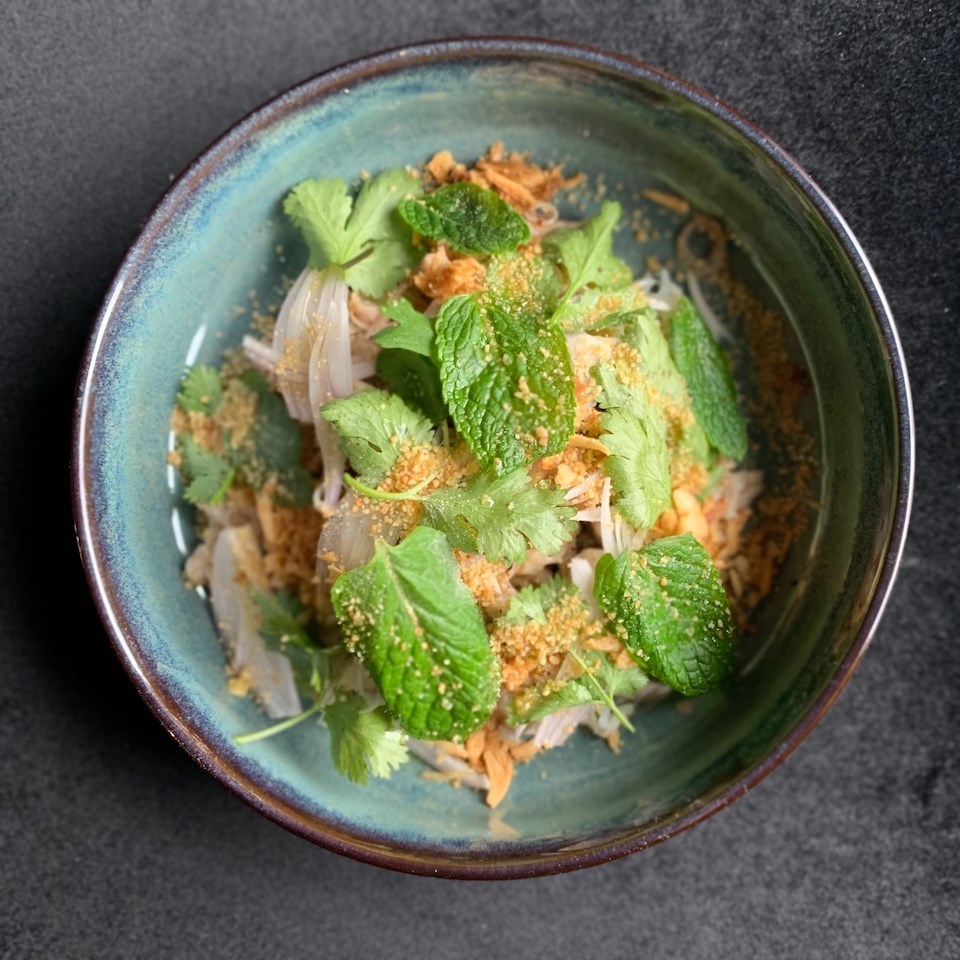 There was an immediate murmur of delight after Elephant opened its doors in the former Trans Am space in East Vancouver. That's thanks to the expert restaurateurs behind Dachi launching the modern wine bar with a bold, boundary-pushing chef in the kitchen. That person is Justin Lee (sometimes known thanks to his social media handle as "Justin Ell"), and his opening menu at Elephant, the 18-seater that has swiftly emerged as an absolute hot spot.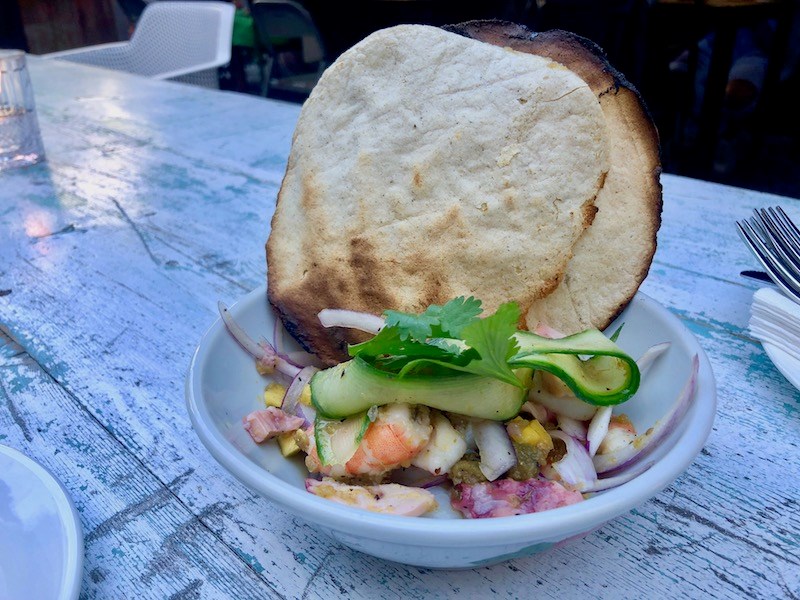 Dining outdoors is a way of life in Mexico, but in "Raincouver" it was always limited to "patio season" pre-pandemic. Then we embraced the "al fresco" and Chupito was born, a back yard bar-centric spot with a great menu that set up shop behind La Taqueria on the edge of Gastown. You enter from the alley and are welcomed with a "chupito," a little sip of something to start you off, before venturing into fresh, vibrant Mexican fare that will whisk you away (mentally) to the seaside. Chupito has opted to hit pause for the coldest months, but will be back in March 2022 to welcome Vancouverites craving a little escape.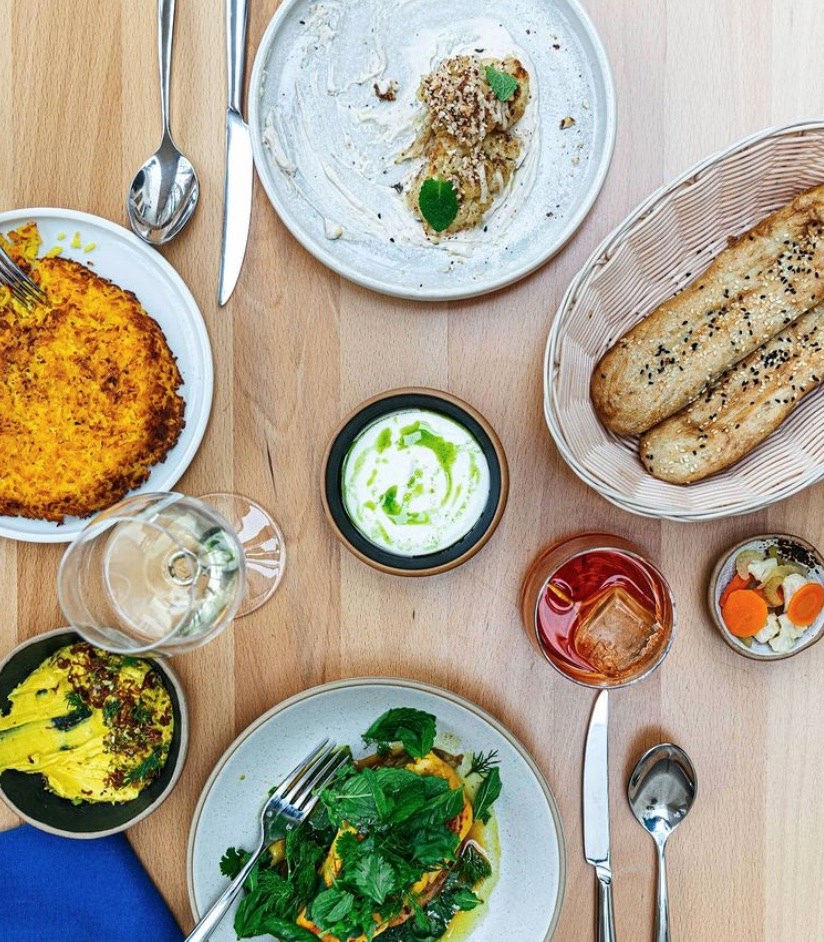 File one more into the column for global fare with a modern bump up thanks to Delara, which is the Persian restaurant that moved into the space vacated by Burgoo in Kitsilano. Specifically, Delara is about Iranian brunch, lunch, and dinner dishes made with seasonal ingredients with a foundation in tradition but an eye on what a contemporary Vancouver diner is looking for.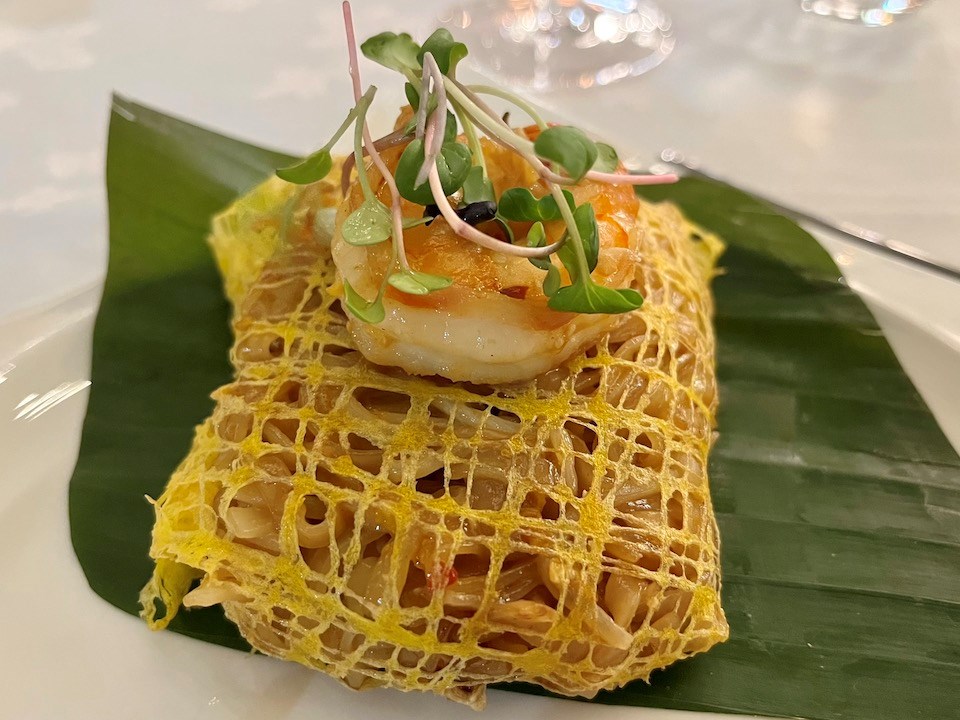 Two restaurants south of the city limits stand out this year, thanks in no small part to the fact that they may be entirely unexpected for what the community is known for. While high-end dining isn't new to Richmond, diners now have Bruno, which has a distinctly Pacific Northwest sensibility and focus with a healthy dose of showmanship thanks to some elaborate presentations and a very modern, lux space. You might get oysters served amidst a fog of dry ice, or duck in a wicker picnic basket on a bed of lavender at Bruno, and you are very likely to have a fun - albeit indulgent - time.
Over in Steveston you're also in for dinner and a show but in the Royal Thai tradition at Baan Lao, which turns what you know about the popular take-out and mall cuisine completely on its end at the hands of a chef/owner wildly passionate about technique and ingredients. Here, a Thai meal is a fourteen-course affair with a few charming theatrics, but never at the expense of the food, which is resoundingly clear in flavour and artful in presentation.