As in any year, restaurant closures in and around Vancouver are plentiful. It's a challenging business with slim margins; a quick glance on Google Maps or around your own neighbourhood will affirm that addresses turn over, old buildings come down, and concepts never take off all the time.
Businesses in Vancouver also faced another year of high rents, staffing shortages, and other bottom-line challenges that can easily derail the dream of running a restaurant in the city. Sometimes, when the lease is up or the whole block is getting knocked down for redevelopment, it's simply time to say goodbye.
2021 also came with more than the norm of years past our pubs, pizzerias, and neighbourhood diners to contend with: The ongoing coronavirus pandemic, and all its related restrictions, consumer habit changes, and financial repercussions.
By no means an exhaustive list, here are over 30 restaurants in and around Vancouver that have shut their doors in 2021, and a few temporary closures to boot. A mix of veteran familiar spots and some that did not make it more than a few months take a look at some of the spots that shuttered this year.
Wildebeest
The beloved nose-to-tail and locally-focused 120-seat restaurant shuttered with the onset of the coronavirus (COVID-19) pandemic in Vancouver in 2020 and the ensuing provincial restrictions on dining and business. Though the venue had done a few collaborative ventures and private events, Wildebeest did not pivot its model, opting to not create a take-out or packaged foods hustle like many of its peers. In Feb. 2021 the restaurant confirmed it was not planning to re-open at all.
Edible Canada
Edible Canada was the work of chef, restaurateur, and Canadian ingredient champion Eric Pateman, who wanted to serve locals and visitors to Vancouver alike foods that were native to the region and nation.The restaurant closed up in mid-March 2020 as the coronavirus (COVID-19) led to restrictions for restaurants in the province. In Feb. 2021, Pateman and Edible Canada revealed the venture's 15-year run had indeed come to a close.
The Rumpus Room
Almost three years ago to the day we learned that the much-missed 70s throwback hangout The Rumpus Room was being resurrected in Mount Pleasant, came word the Rumpus Room as we knew it was no more. The restaurant at 2301 Main Street (home once upon a time to the storied Foundation) closed up in January 2021 for a "renovation," but the change was more decisive: The Rumpus Room was replaced by the resurrection of Dixie's BBQ, called Slim's now.
WildTale
After over five years of serving up seafood in Vancouver's Yaletown, WildTale restaurant was no more in 2021. Part of the Flying Pig family of restaurants - which continues to operate nearby in the neighbourhood, as well as in Gastown and Olympic Village - WildTale Coastal Grill opened back in 2015 in what had been the Glowbal Grill on Mainland Street. The concept was to showcase "merrior," a sea-faring play on "terroir," and offer a "nod to coastal living." When it comes to what went down in Yaletown with WildTale, a representative for the restaurant explained it was due to failed lease renewal negotiations.
Mak N Ming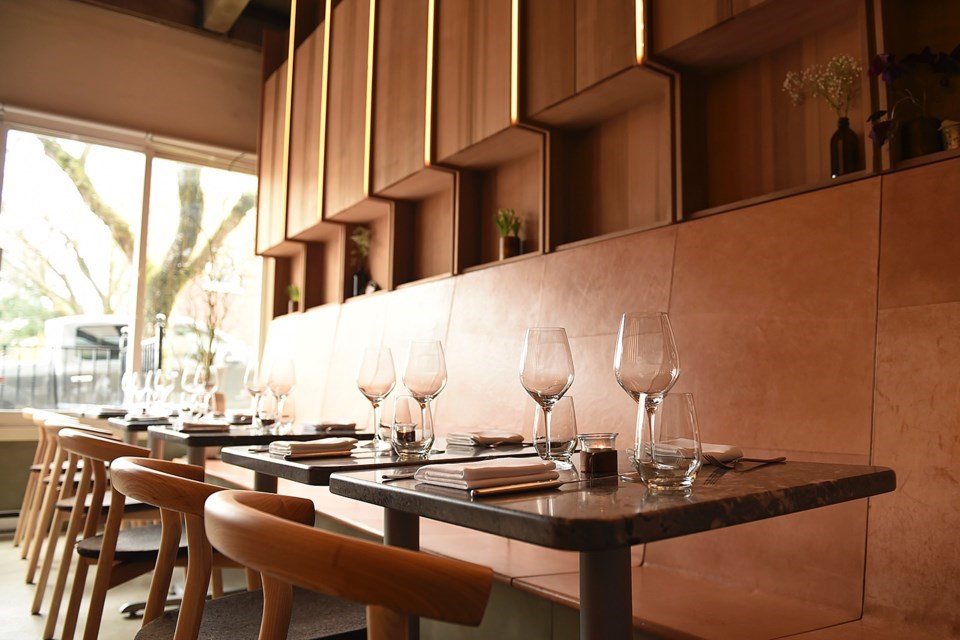 Mak N Ming, which was located at 1629 Yew Street, was small but mighty. The 28-seater with a minimalist design could perhaps read as out-of-place in the neighbourhood, but it also elevated the options in the area. Known for its seasonally-conscious set menus showcasing the ingredients of the Pacific Northwest, Mak N Ming was the first solo restaurant venture for husband-and-wife chef duo Makoto Ono and Amanda Cheng. They closed in the summer of 2021.
The Slocan
Located at 2715 East Hastings Street in the Hastings-Sunrise neighbourhood, The Slocan was known for its classic American-style greasy spoon fare, but it was also what the current owner called a "secret Greek" diner. The Slocan's tenure came to an end due to redevelopment in November. The owner hinted there could be a resurrection at some point and the new building going in at the location had The Slocan in mind when designing the developmnet's ground-level restaurant.
The Emerald Supper Club
The sprawling 3,000-square foot second-level space on Gore Street opened over seven years ago and was decked out to evoke a Vegas-inspired style and vibe. The Emerald was one of the core ventures of The Narrow Group, the Vancouver-based arts and hospitality company, which revealed in April 2021 they had sold the venue.
Don Francesco Ristorante
When Don Francesco Ristorante opened in 2018 in a new location it was the rebirth of a beloved local brand. With new owners and chef, the restaurant aimed to resonate with fans of the former Don Francesco's that had shuttered the year before after establishing itself as a local favourite for a high-end Italian dining experience. In 2021 Don Francesco in Coal Harbour closed its doors permanently.
Cartems - Kitsilano
One of Vancouver's most popular donut destinations shuttered one of its three locations permanently this year. The shop at 3040 W Broadway in Kits, the chain's third brick-and-mortar, had been listed for sale for some time when the business confirmed in February it was closed.
Nicli Antica Pizzeria
In 2011, when Bill McCaig opened Nicli Antica Pizzeria in Gastown, it was the first certified Verace Napoletana pizza to be offered in Vancouver. Fast forward to the start of 2021, when the doors have closed permanently at the award-winning pizza spot, and Nicli seems to have shuttered its original outpost with little fanfare.
Smak - all three locations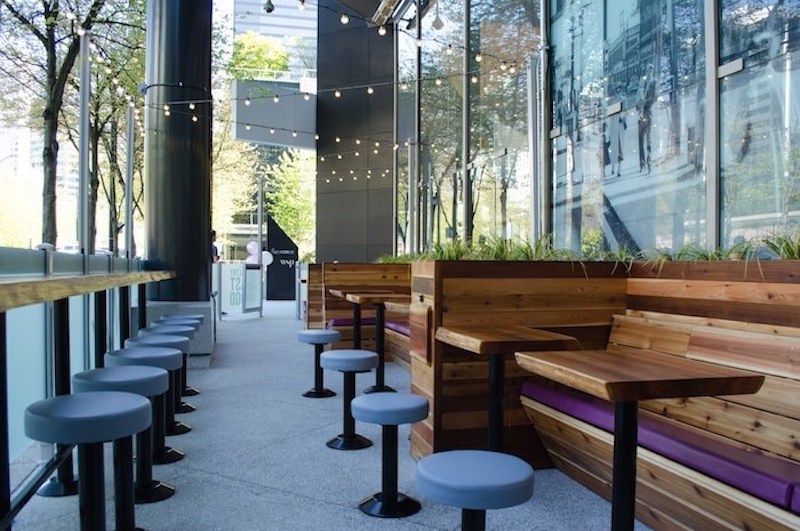 The innovative local restaurant business focused on giving Vancouver office-dwellers healthy and sustainable on-the-go fare shuttered all three of its locations, citing numerous reasons tied to the coronavirus pandemic and inaction by local leaders to address pressing issues in the city's core. Smak, which operated three branches of its "healthy fast food" outposts — on Granville, Pender, and Howe streets — in the downtown area, ceased operations entirely on Friday, Oct. 8.
Read the full interview with Smak owner Brendan Ladner HERE.
Scandilicious
Scandilicious, the Scandanavian-inspired brunch and lunch restaurant at 25 Victoria Drive, closed down for good in July 2021. When announcing the closure, operators said the restaurant "will take a small reprieve" while they reposition themselves "for a comeback."
Japanese restaurant Kamei Baru wrapped up its run at 990 Smithe St in early October. Shortly after, the Kamei Group - which also operates Ebisu in Vancouver and Richmond - shifted Kamei Baru's operations to its sibling restaurant, Kamei Royale at 1066 W Hastings St. Kamei Royale is a veteran Vancouver Japanese spot, having launched back in 1976.
Puro Chile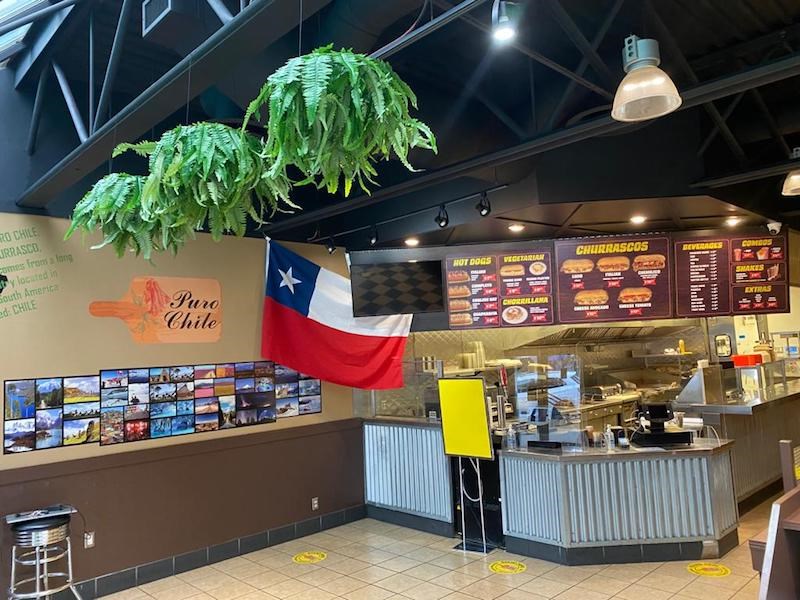 This Chilean fast food concept in the West End clocked in at just a few months in the business in 2021. Launched in the spring, Puro Chile was bidding farewell on social media by September.
Uncommon Café
This summer, the owners of the Uncommon Café revealed they had sold the business to new owners. The quirky spot at 477 Powell St had been serving cafe fare, coffee, and more to the community for six years.
White Spot - SE Marine Drive
The White Spot at 1126 SE Marine Drive, near Knight Street, closed down permanently in spring 2021. The property had been sold and is slated for redevelopment; a new White Spot is not in the works for the location. "The area is not zoned for a Full Service restaurant of this size, and ours has only been able to continue to operate through a grandfathering arrangement," explained Cathy Tostenson, Vice President of Sales & Marketing for White Spot Limited. "Over the years, we have tried to find a development opportunity for this site and ageing facility that could accommodate maintaining and renovating the restaurant. Unfortunately, we were unable to do so."
Starbucks Reserve - Mount Pleasant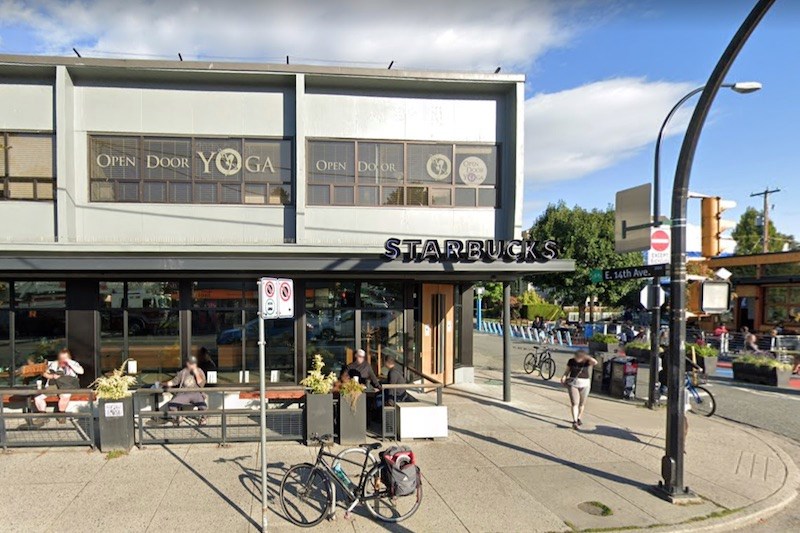 One of the casualties of Starbucks' "restructuring plan" was the high-end Reserve Bar location in Vancouver's Mount Pleasant at Main and 14th. The renovated and expansive location was the chain's first Reserve Bar location in Western Canada when it opened in 2017. The upscale Starbucks closed its doors for good on Sunday, Jan. 31.
DD Mau - Yaletown
The casual sandwich shop announced this summer its last day of business would be lunch service on July 17. "DD Mau (Go-go-fast in Vietnamese) started off as an idea for a food truck and since then has spawned into a dream to share our love for Vietnamese cuisine," explained the owners on the DD Mau website. The Yaletown location opened in 2012, and the Chinatown one - which is still open - followed in 2018.
A long-time fixture in the downtown core, the local restaurant mini-chain known for its upscale pub fare and drinks shuttered one of its three locations this fall. Rogue Kitchen & Wetbar closed the doors to its Convention Centre location at 200 Burrard in the Waterfront Building. "We would like to take a moment and thank you for your continued support over the past eight years," shared the business on its Instagram account, calling its move to shut the doors there a "difficult decision." Rogue operates two other locations in Vancouver, one nearby at Waterfront Station (600 West Cordova) and one at 602 West Broadway.
Country Roads had a brief tenure in a key corner space in Gastown that had previously been longtime local BBQ spot Peckinpah (which itself is re-opening up in Squamish). After just a few months, Country Roads at 2 Water St is no more, and already a new concept has taken its place, a Swiss restaurant called Röosh.
Black Lodge
Vancouver's all-vegetarian Black Lodge restaurant/bar closed down at the end of February. Located at 317 East Broadway, this is actually the second Black Lodge location and it opened its doors in 2017. The East Broadway spot was created a few years after the Black Lodge made its debut as a small bar-centric venue at Kingsway and Carolina. The Black Lodge was always known for two primary things: Its Twin Peaks theme and its vegan and vegetarian menu.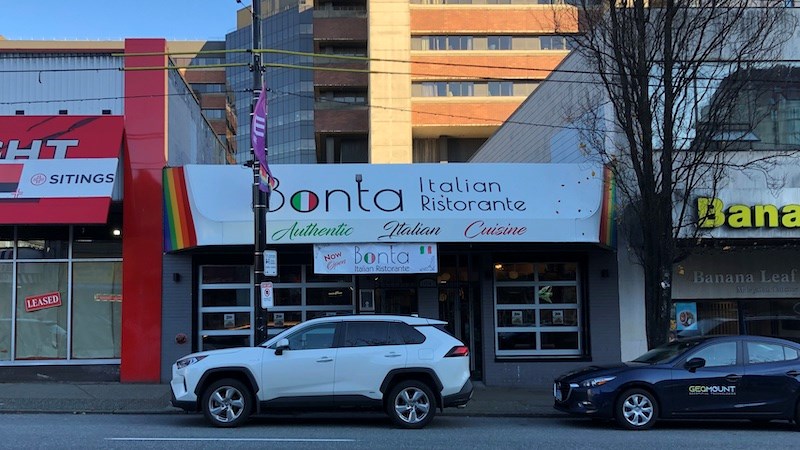 The Vancouver outpost of an Italian restaurant known for its heaping portions of all kinds of pasta and sauces has ended its nearly three-year run in the West End. The Italian Tomato, the veteran Richmond restaurant, announced Oct. 12 its location at 1047 Davie St was closed for good.
Poke Five
Commercial Drive's Poke Five shut down early this summer. Since opening in summer 2018, Poke Five won over Vancouver poke fans with its series of signature bowls, featuring fresh ingredients.
Those tempting mini donuts you find at sporting events and shows were on offer every day at 327 E Broadway, however Cin City Mini Donuts announced this fall the brick-and-mortar shop was permanently closed. They had opened up in August 2020.
The Roost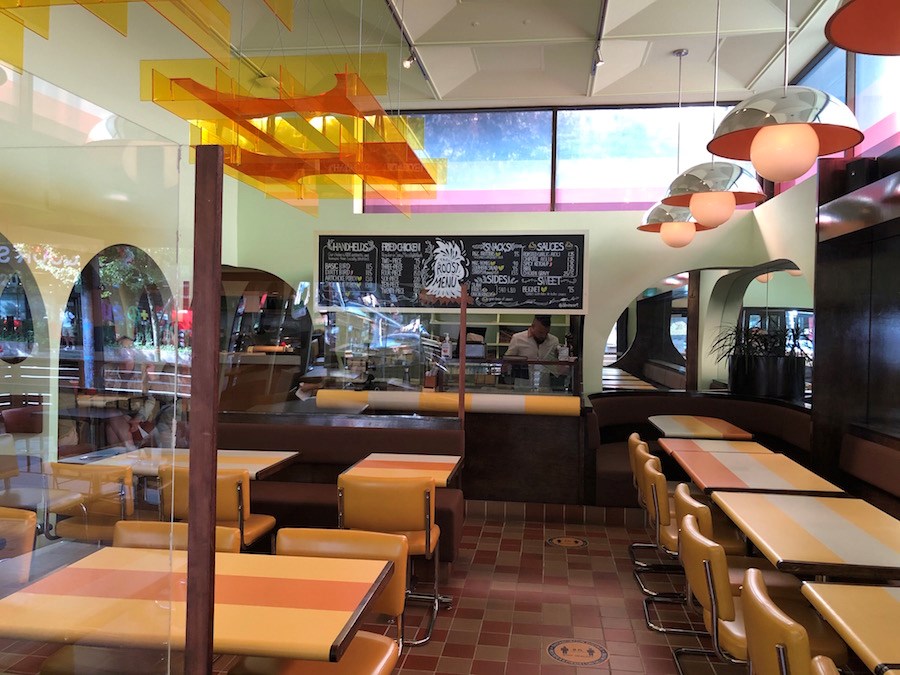 The West End's The Roost, which opened its doors in the summer of 2020, closed permanently this fall, and the business is now listed for sale. The Roost was the next chapter for several Vancouver restaurant vets who teamed up to transform an Italian venture into a fried chicken joint.
Bao Chau
Bao Chau, which called itself the home of "B.C.'s best spring rolls," wrapped up 29 years of business on Monday, Nov. 22. The building in which it stood is slated for bulldozing for redevelopment, like its neighbour, The Slocan.
Copper Chimney
Although technically closed since Nov. 2020, the Indian restaurant in the Executive Hotel Le Soleil in downtown did not confirm until early 2021 the concept was shuttered for a full remodel and ultimate re-launch as French bistro Alouette.
Closing soon
This three-year-old Japanese-focused spot, which specializes in simple, seasonal, heart-warming food, has enjoyed a lot of love, but now the journey is coming to an end. In early October, Ugly Dumpling - often referred to in recent months as just "Ugly" - announced the restaurant will be closing permanently at the end of the year.
Noteworthy closures elsewhere in Metro Vancouver
Terroir- West Vancouver
Opened in 2016 by veteran Vancouver chef Faizal Kassam, Terroir represented a poignant "full circle" moment: Kassam had once been a dishwasher at the restaurant when it was the beloved La Régalade French Bistro. On July 23, Terroir revealed the end had come for the restaurant, and that the "last supper" would be served on July 24.
Round Up Cafe - Surrey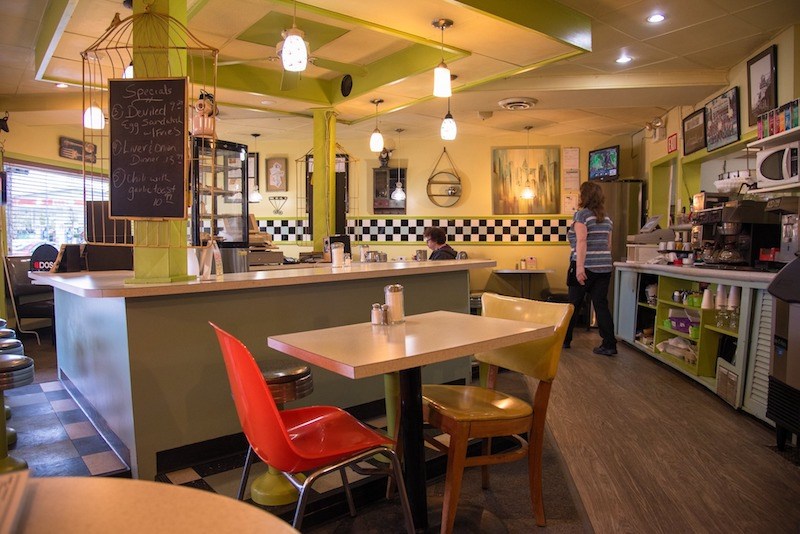 Located in Surrey's Whalley neighbourhood at 10449 King George Boulevard, the Round Up was a local favourite for decades and a much-beloved fixture in the community. The 50s-style diner, specializing in classic, hearty homemade Canadian and Ukrainian fare, revealed in April that the COVID-19 pandemic has taken an irreversible toll on the business.
La Villeta - Burnaby
La Villetta, an iconic Italian restaurant that graced the corner of Hastings and Ingleton for decades closed its doors this year. Burnaby NOW shared the news in July.
The Study Pub - Burnaby
The Study Public House on the SFU Burnaby campus notified the school that it will be "temporarily closed for an undetermined amount of time." The last day of service was Nov. 12, said the school. The Study had been closed for most of the pandemic as the campus was deserted due to classes moving online. The Study then reopened in September on a limited schedule with a scaled-back menu when classes resumed. The Study is known for its style and having one of the city's best views, with a patio that has a 180-degree of Burnaby from on top of the mountain.
Rebrands, remodels, relocations: