Every week I compile a collection of the most mouthwatering food photos that I shot in Vancouver restaurants and in my kitchen. This week, I've featured a few of the city's best sandwiches. Questions? Tweet me @erinireland
Carnivore Sandwich by Nelson The Seagull - the ciabatta used for this creation became so popular, the ultra-cool Gastown cafe and eatery now sells it by the loaf.
Steam Bun by Harvest Union - as soft as a pillow and filled with organic local chicken. Use Harvest's picnic supplies to eat this mouthwatering snack on the grass across from their shop (this menu item is part of their varying menu and may not always be available)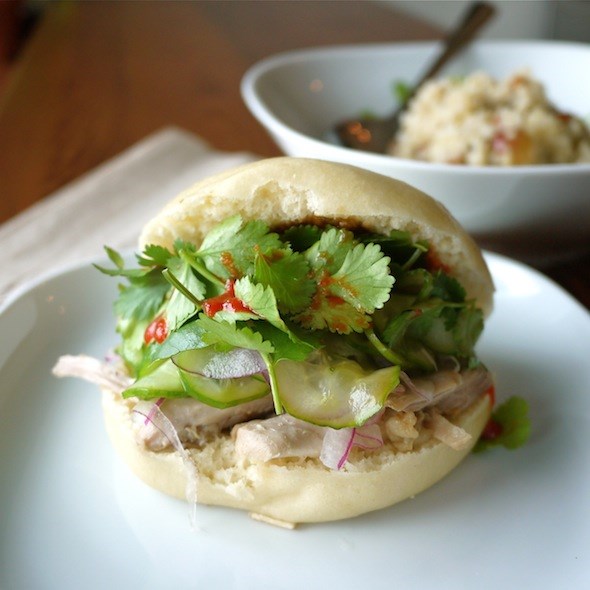 Portobello Mushroom Sandwich by Thomas Haas - made on organic walnut bread and followed by a Sparkle Cookie (or two). This chocolaterie and patisserie hits savouries out of the park, too.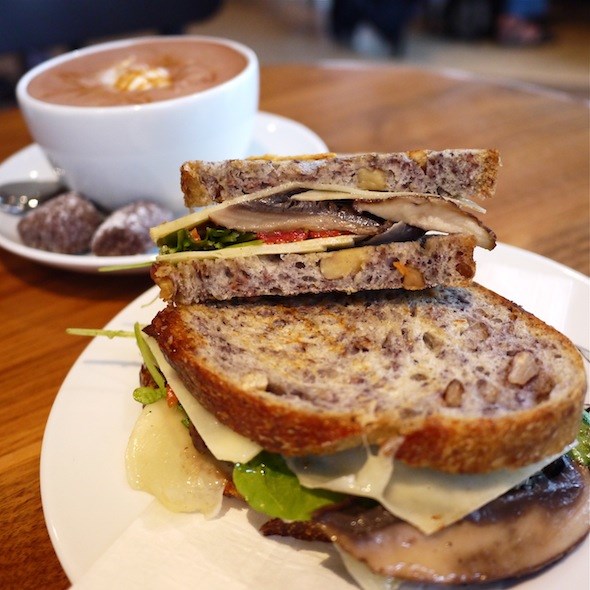 Hot Northern Coho Salmon Sandwich by The Kaboom Box - with creamy 'truck-made' coleslaw and a toasted Portuguese bun, this tender sandwich really does melt in your mouth.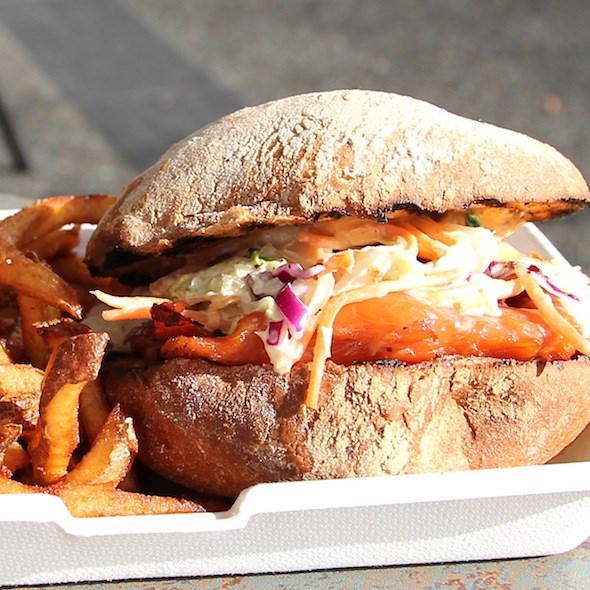 Smoked Turkey & Asiago by Terra Breads - though this was a seasonal feature, trust that any sandwich from this top Vancouver bakery will be made with high quality (often organic) ingredients, including one of their fantastic breads. Warning: their display of baked goods is extremely tempting.