Every week I compile a collection of the most mouthwatering food photos that I shot in Vancouver restaurants and in my kitchen. The hashtag #todiefor denotes an item truly knee weakening in flavour. Questions? Tweet me @erinireland
"The Sweetest Bacon & Eggs" - use pretzel sticks, melted white chocolate and Reese's Pieces to create these adorable little dessert snacks. Perfect for a party.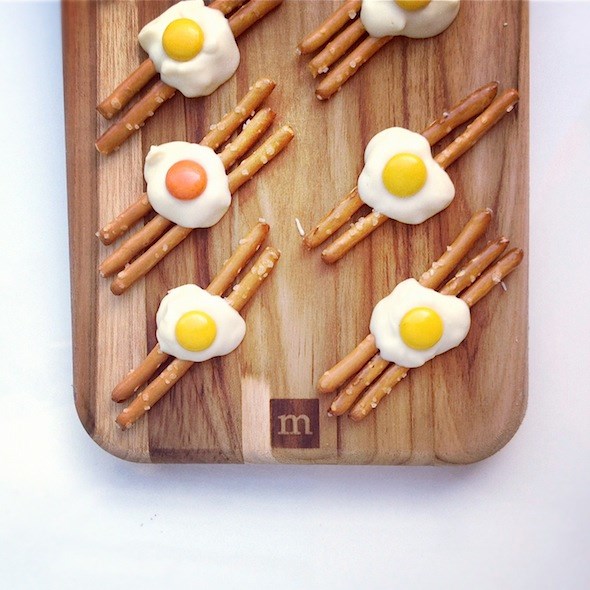 Fruit Liege Waffle by Nero Waffle Bar - an extra delicious way to incorporate three servings of fruit into your diet. Also a great way to make use of the last BC blueberries of the season, which are available until October. This authentic, all-natural Belgian waffle is one of the best in Vancouver.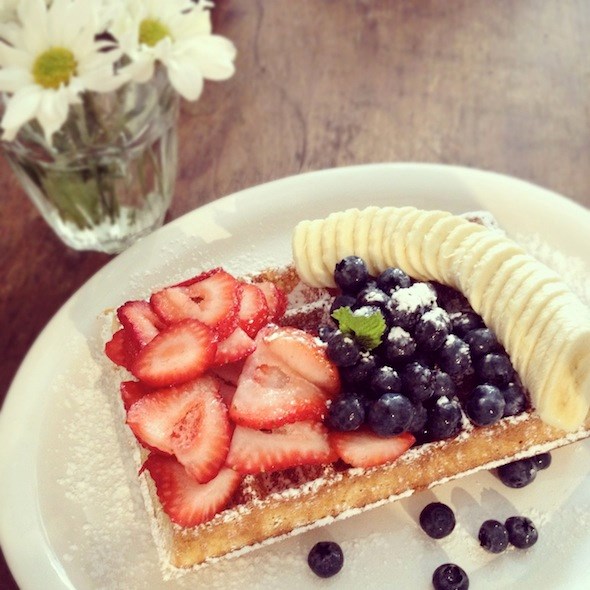 Blueberry Muffins - such a treat to enjoy fresh on a weekend morning, and another great way to use BC blueberries. Recipe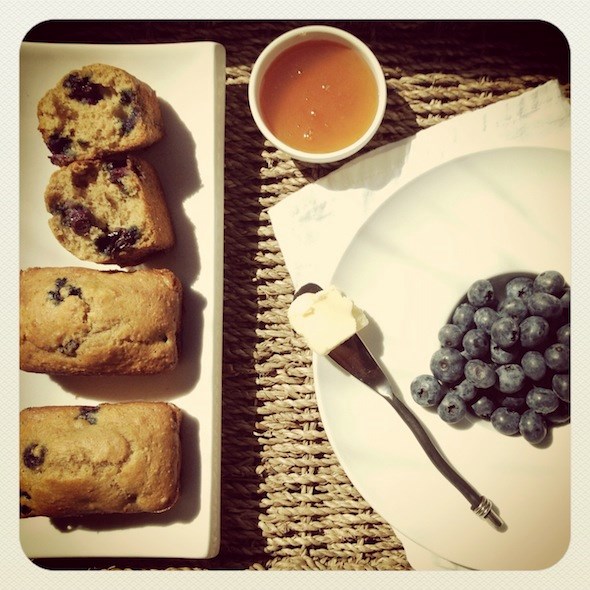 Pork Jowl Ramen by Ramen Santouka - one of the best haunts in town for the popular Japanese noodle dish. If you're a first-timer, start at the top with the rich-salty-fatty Pork Jowl dish - it's sinfully delicious and comforting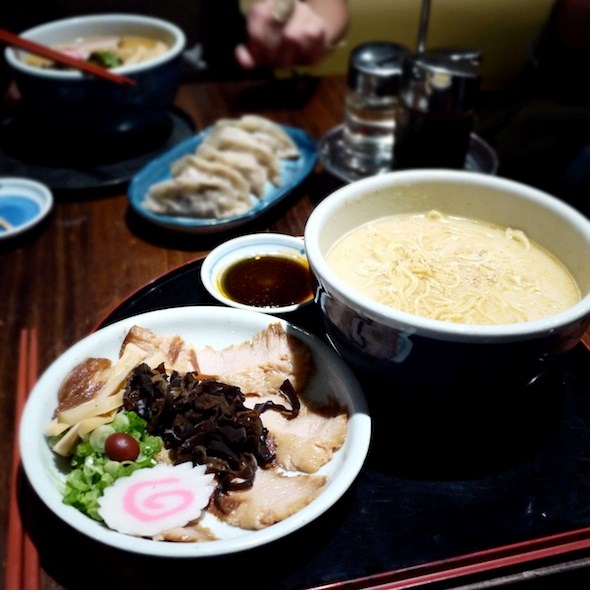 Tomato Chorizo Mussels at Sol Sun Belt Cookery - never met a bowl of mussels I liked more. Expect extreme flavour, lots of smoke and, of course, broth you'll need extra bread to sop up.