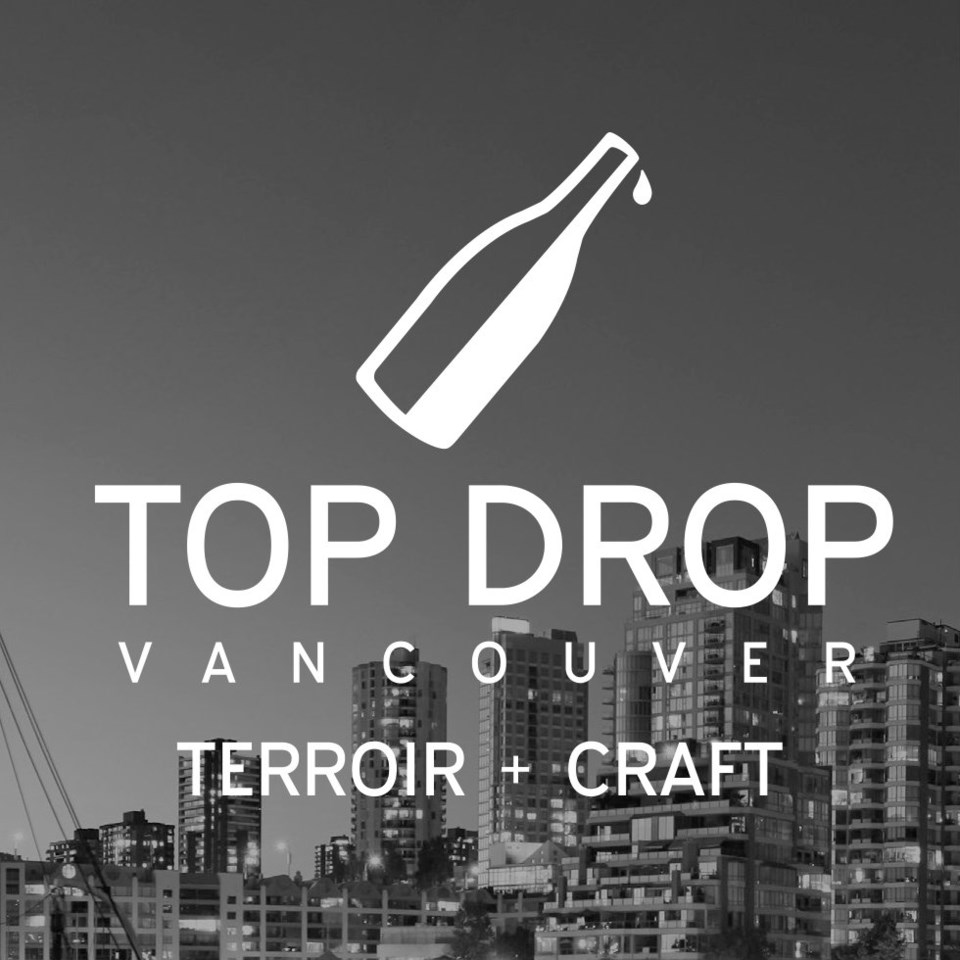 We're just around the corner from the first-ever Top Drop Vancouver happening this Monday and Tuesday, September 15th & 16th; the city's newest, big wine event with 24 terroir-focused wineries, a handful of craft breweries, local food purveyors, and so much more. As an organizer, besides running around the city to prepare, having nightmares of rental glassware not showing up and so on, one of the things I've had to contend with is the odd person asking,"Does Vancouver really need another wine event?"
Yep, we're fortunate to have the Vancouver International Wine Festival, California Wine Fair and so many others around town, but I promise  we're doing things a little different, adding to Vancouver's cultural fabric.
Here are five ways our event is unique:
1. All 24 participating wineries are terroir-focused! This is the big one, and why started Top Drop. Over the last few years we've recognized that most of Vancouver's critically-acclaimed restaurants are increasingly working with wines that are made in a hand-crafted style,  expressive of the time and place where their vines grow. Just as on food menus where we're see a lot more farms, ranchers and fishermen's names and stories linked with what we're eating, we're doing the same with our winery focus. Honest wines of integrity that aren't overly-manipulated in the winery are what's on order, far from mass-market, homogeneous fare. All 24 wineries will be at The Main Event tasting, where tickets are $49 w/ proceeds going to the BC Hospitality Foundation.
2. We have craft beer! There is nothing wine folks like better to cap off an evening of marathon tasting than having a delicious, frosty ale. We've invited four like-minded breweries, Brassneck, Breakside, Four Winds and R & B Brewing to join the fun and share what they've been up to alongside the wineries at our big Main Event tasting!
3. Local food purveyors! Hey, pairing food and wine is awesome and we all get a little peckish at tastings anyways, right? As well as the 24 wineries and four craft breweries at The Main Event, we have four perfectly-suited food purveyors, Les Amis du Fromage, Moccia-Urbani Salumi, Curious Oyster & Terra Breads, to round out the delicious.
4. Top Drop Somms! We're working with the Canadian Association of Professional Sommeliers - BC Chapter, who are providing The Main Event with some of the city's best sommeliers to float around the room, answering any wine questions you've got, and offer recommendations as well!
5. A ridiculously awesome, kick-ass dinner! Seriously. No white linen, no exhaustive soliloquies on yeasts, no need to keep your elbows in. The night before The Main Event, this Monday, we've got a fun and casual, six-course Top Drop Dinner Party at Chef Lucais Syme's Cinara on West Pender with amazing wines from Tantalus (BC), Kunde Estate (California), Vina Tondonia (Spain), White Rose (Oregon), Dominio del Plata (Argentina) and Farm Collective (Napa). A steal at $99, with proceeds are going to the BC Hospitality Foundation.
Tickets are going fast for both the Top Drop Dinner Party & The Main Event; hop over to TopDropVancouver.com for more info, and get yourself some future bragging rights, so you can say been every year since the beginning!