It's the second to last day of tweet to eat and that makes me pretty sad, overall. It will be nice to get back to normal, but it's been quite the ride and I must say I am excited to get back to my normal life, but I will miss meeting all new new faces and surprising someone with coffee each day has been fun.
I didn't make it in to Bean Around the World this morning, I was too busy running around meeting people, unfortunately!
Breakfast
This morning I made my way over to the West End to the Score on Davie (@SCOREonDaVIE). This unassuming restaurant/bar is quite the find. They have a great menu and are an amazing option for brunch. I was met by the wonderful Benjamin (@b_coburn). I had their veggie eggs benny called 'The Nelson', and he had French Toast. Benjamin is pretty new to Vancouver, so HIT HIM UP, say hello on twitter and connect with this wonderful person. He is very kind, thoughtful and in to extreme fitness challenges like the Tough Mudder etc. So cool! I also forced Rob, from The Score on Davie (on the left) to sit with us for this picture. He was just too friendly and wonderful to not be in the photo! Thanks so much for a great brunch Score people! And thank you for the hats (pictured below)!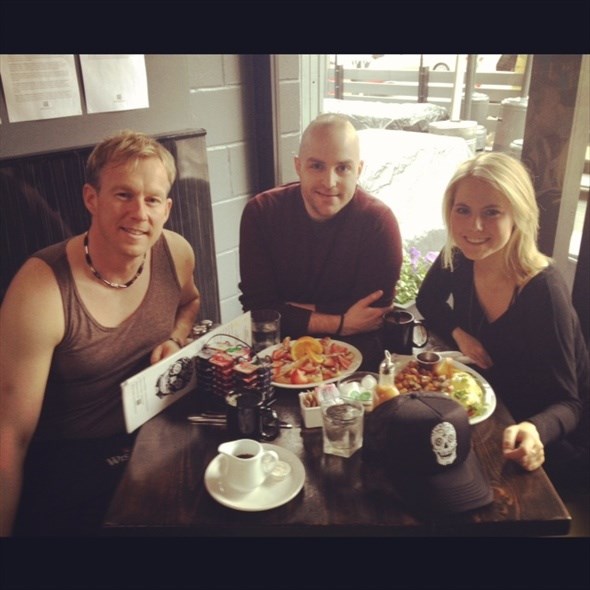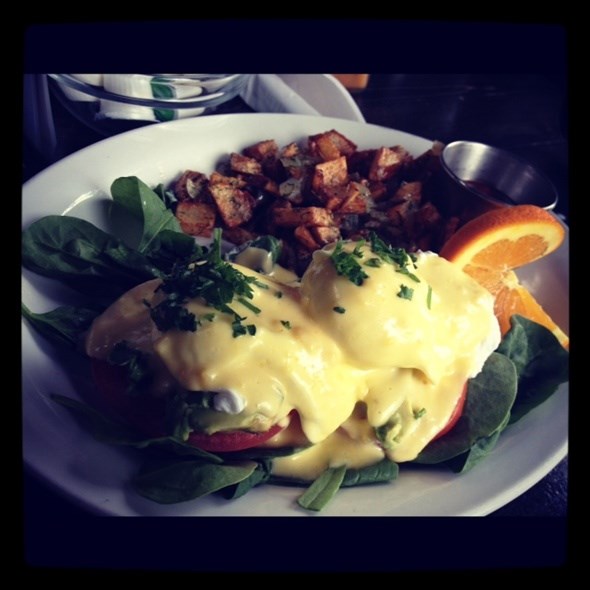 Projecting Change Film Festival
It was such a pleasure to get to speak at the Projecting Change Film Festival (@pcffVancouver) yesterday. The organizers are fantastic and it really is a great, inspiring festival full of wonderful documentaries from all over the world. Here is a photo of Katie Shaeffers introducing me to the crowd! They also tweeted me some fruits and veg! Thanks guys!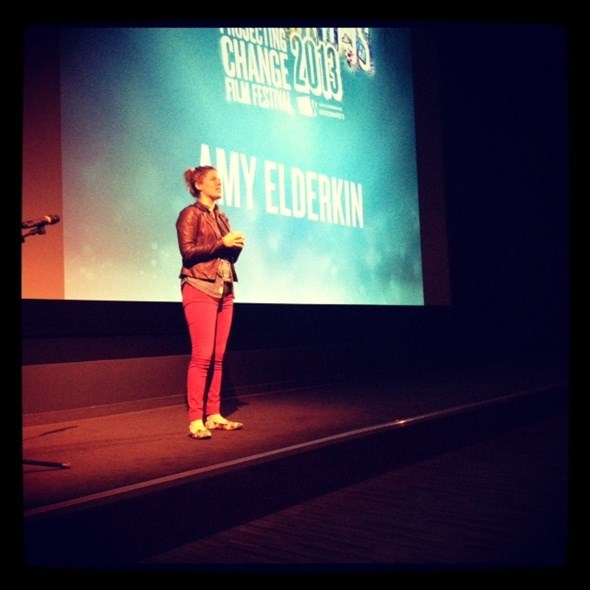 Dinner
For dinner, I actually got tweeted by my best friend, Laura (@TheShankinator), because it was the only way she could see me in this last two weeks. Thanks to her I had a great kale salad for dinner (YUM) and Bert from @iyaletown tweeted us some 12 layer dip! It was a great evening! Thanks so much to my friends for wanting to see me during this process.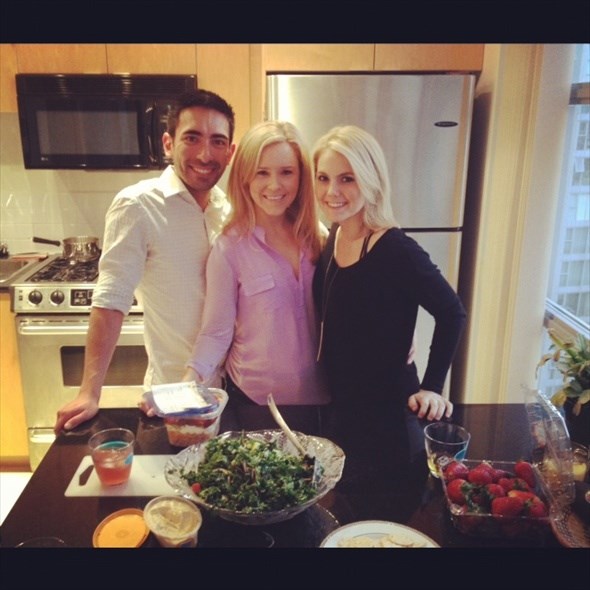 Sunday is officially the last day of the journey. SAD. Thanks for everyone who has been involved. I will be having an event later in the month to get everyone together, so keep your eyes open for that.
Quest Food Exchange
I have received so much generosity, that any of the food I cannot eat, I am planning to donate to questoutreach.org. Quest is a local not-for-profit organization that offers access to affordable and healthy food choices for those facing barriers to this basic necessity.
Follow up on the latest #TweettoEat news by following the hashtag or by following me, @VancityAmy on Twitter!