It's Monday, day one, the scariest day! And then, guess what happened? I woke up feeling so sick, I needed to stay home. Can you believe this?
(Wondering what this #TweettoEat thing is? Read my first post here).
Luckily I had spent Sunday running around gathering food from friends and strangers, so I didn't starve at home today.
Breakfast
I kicked the morning off with some yoghurt & strawberries donated graciously from @Metropolisatmet and banana from @androdesign. Such a perfect start to my day.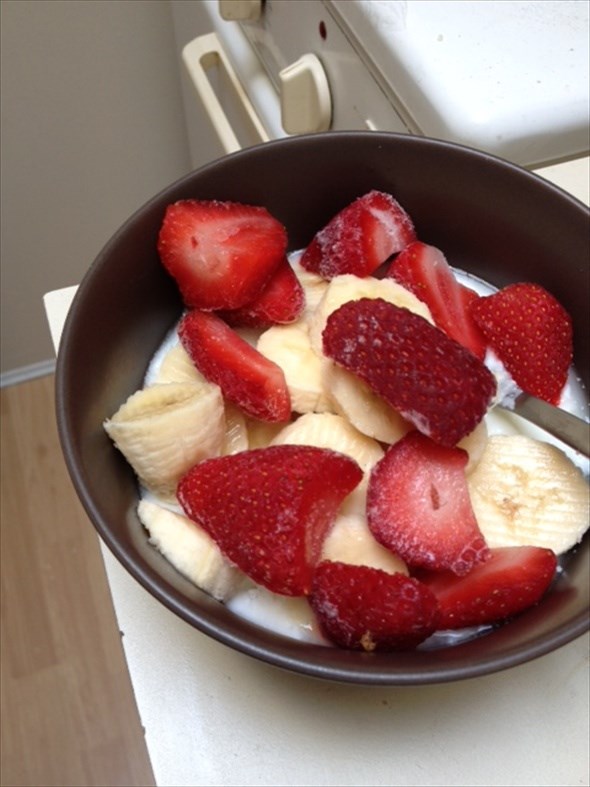 The rest of the day was a lot of sleeping, sneezing, waking up, tweeting and lunching on leftovers from last night's feast with @HairbyKatieRose and @the_bradford!
Dinner
I managed to pry myself out of bed later in the evening to go and meet @Deedls who has a local Vancouver food blog called Gastrofork who had made me some of her wonderful Filipino food with a vegetarian twist for me! What a dinner! There is enough for a few days of lunches. Dee is an amazing young woman whose entire family is from the Philippians. Her and her father have created their very own cookbook full of great recipes!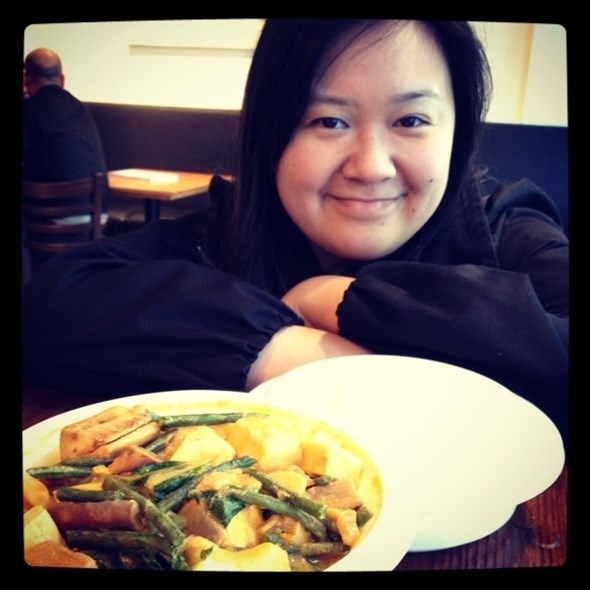 Next up was Alex who is @sehmer on twitter! She brought me some bananas, almond milk & soup! Perfect to keep me going while I'm at work. Thank you so much for your generosity Alex. Alex is a social media superstar who you may have seen while shopping at Whole Foods! She also works with me and the team at Popcorn.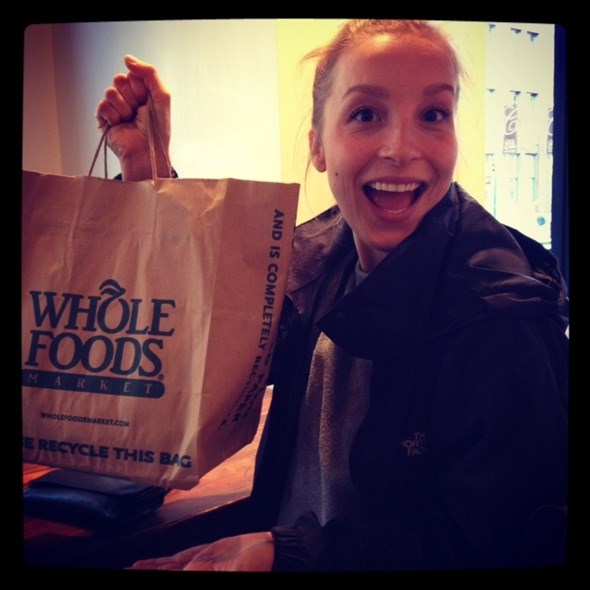 Last but not least, another friend of mine who wanted to do his part in helping @KmKrebs came over to drop off some much needed fruit and veggies! I think I am now set. We chatted about the incredibly annoying, yet entertaining dating scene in Vancouver and how we long for another future night of karaoke. (We usually go to Fantacity on Robson, where is your favorite place to sing in Vancouver?) In case you are wondering ladies, he is single, and pretty hilarious I might add!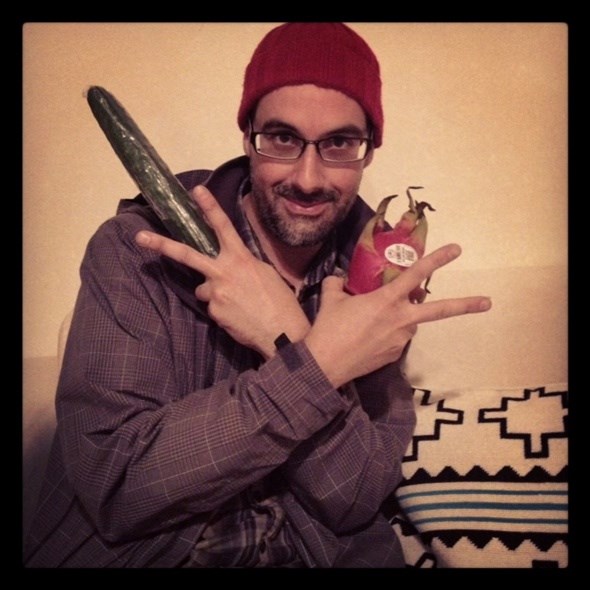 Something beautiful happened while I was eating my dinner tonight from these wonderful people. I realized that every single bite that I was having I felt grateful for. It's so rare to pay so much attention to your food, and this experience is already making me more conscious and enjoy everything I'm eating, that much more.
Another day and more amazing people who helped me out when I was sick. Lets hope that tomorrow I am almost back to normal and ready to take on the day and take on the many more wonderful people, places and delicious eats that come my way!
Follow it all HERE at Vancouver is Awesome, or by following me on twitter @VancityAmy with the hashtag #TweettoEat! See you back here tomorrow!