It's Monday and the start of week 2. I am sad that this social experiment is half way through, but I'm also incredibly excited for the week that lies ahead. I've met some incredible Vancouver humans this week and I am pretty sure this next week will be a lot of the same.
For those of you who don't know, #TweettoEat is a social experiment. For two weeks, I'm sourcing all of my food from the kindness and generosity of Vancouverites. The point? To showcase the great people we have here in the city, and show others that if you put yourself out there a bit, and go outside of your comfort zone, you can meet some incredible people who can really make your life so much better. At the end of the two weeks I will donate the money I would have spent on groceries to Save on Meats, sandwich token program.
The morning coffee
Another day, another cup of amazing Bean Around the World coffee at Main and 20th (@BeanonMain20th). I got to surprise a gentleman named Chris this morning. He was very sweet and very patient as my iphone camera decided, right at that very moment that it was no longer going to take photos. Luckily I thought quickly and tricked my iphone in to taking a photo with Instagram. MISSION ACCOMPLISHED!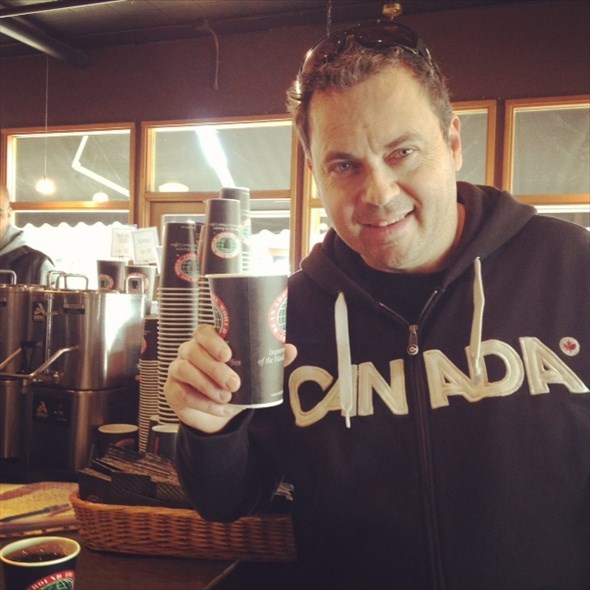 Snacks, lunch and love
My day was full of lunch and snacks from the people who have been so generous over the last week, like @sehmer, @VanVantage, @Metropolisatmet, @androdesign, @Sharon_Lee8 and @kmkrebs
My afternoon started with a meeting with my wonderful Popcorn crew!  The gorgeous @StephanieMurao was up yesterday making me this unbelievable avocado & chocolate vegan pudding. It's mind blowing! I was so excited to try this. I need to get the recipe! Make it if you stumble across a good recipe, because the smoothness and the subtle sweetness is truly amazing. Thank you Stephanie!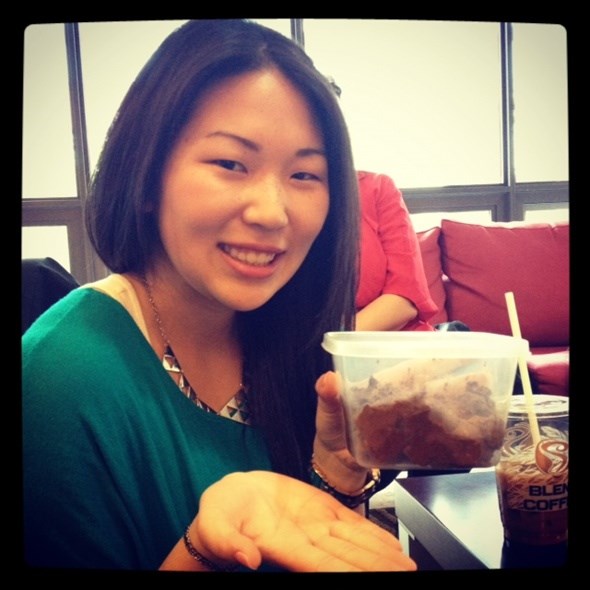 Dinner Time!
Tonight was an extra special treat. The wonderful people @ThePlacetoV aka @EarlsYaletown had reached out to me about participating and feeding me some dinner. I had a pretty booked schedule, and since I was already seeing Marc Smith A.K.A. @Amuse_Events. Marc has been on quite the adventure this year, 30 day adventures actually.Every month, Marc takes a particular theme and does something new for 30 days. This month he is highlighting a small business in Vancouver (and surrounding area) each day of the month! See all the blog posts here.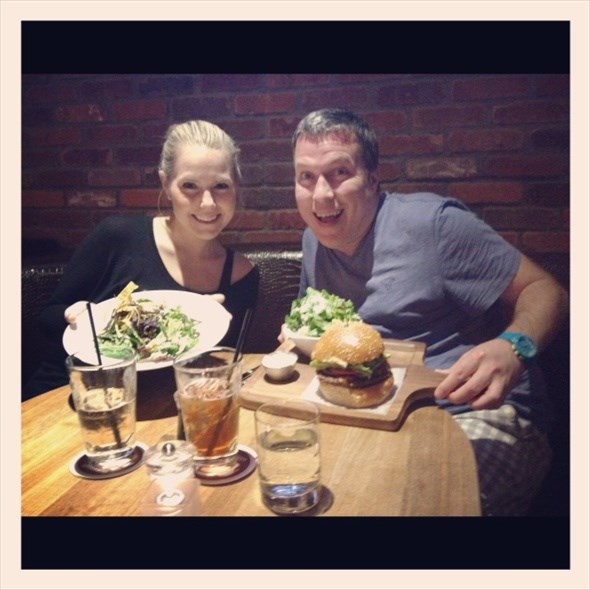 A great start to a great week! Looking forward to meeting so many new people this week and seeing some familiar faces. I would love to hear what you think of #Tweettoeat! Leave a comment.
Quest Food Exchange
I have received so much generosity, that any of the food I cannot eat, I am planning to donate to questoutreach.org. Quest is a local not-for-profit organization that offers access to affordable and healthy food choices for those facing barriers to this basic necessity.
Follow up on the latest #TweettoEat news by following the hashtag or by following me, @VancityAmy on Twitter!