La Vida Local is a feature aimed at connecting you with some of the best foods and goods within Vancouver while raising awareness of how buying local benefits everyone involved. When you buy local, you're not just supporting these individuals, but also helping to grow and sustain the local community.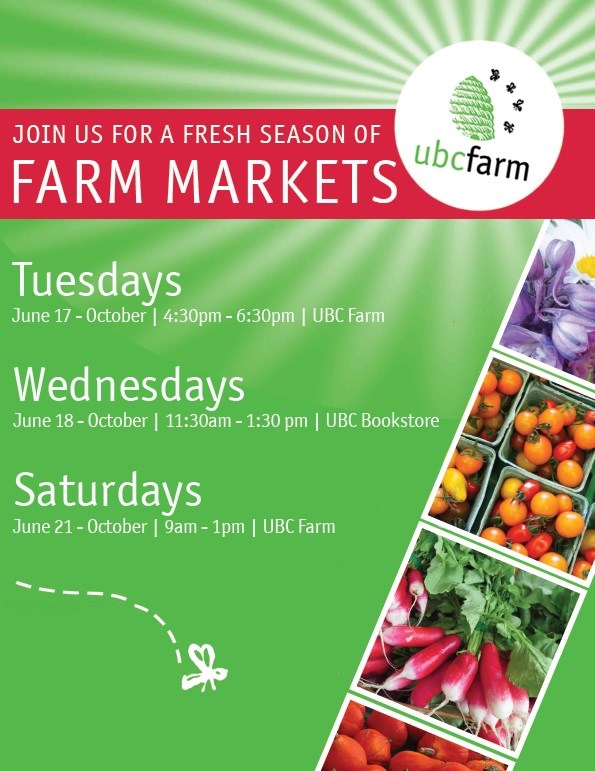 UBC Farm has brought back their market and this time they're offering it three times a week from now until October! Their markets are a great source for the freshest locally and organically grown produce. And when we say fresh, we mean "buy right off the farm" fresh. No transportation, no produce that isn't fully ripe, just freshness!
2014 Market Schedule
Tuesdays from 4:30pm-6:30pm at the UBC Farm.
Wednesdays from 11:30am-1:30pm at the UBC Bookstore.
Saturdays from 9am-1pm at the UBC Farm.
Every Saturday, the market extends its support to local vendors such as Modo, Fuel Your Enthusiasm, and Maan Farms. Learn what other local vendors will be at the Saturday markets here.
BONUS: The UBC Farm offers FREE 30 minute public tours at 11:00am each Saturday. All you need to do is meet on the hill above the market five minutes prior.