A well-loved local plant-based gelato scoop shop and pint brand could shut down for good by the end of the year unless the business can find a new owner.
Umaluma, which opened in the summer of 2017 at 235 East Pender Street in Vancouver's Chinatown, announced Thursday (Nov. 25) they are "winding down" the business until Dec. 31.
"We have gone through some very bumpy times this past two years, but have managed to stand out as one of the top gelato shops in the city," writes the treat shop on its social media account.
Indeed, the gelato-maker was a big hit from the start with its cones and cups of totally dairy-free frozen dessert with a smooth, velvety texture and exciting flavour combinations like Salted Caramel Sea Foam, Strawberry Malbec, or Avocado Honey. Umaluma makes its own nut mylks to go the extra mile, though they make sorbettos as well.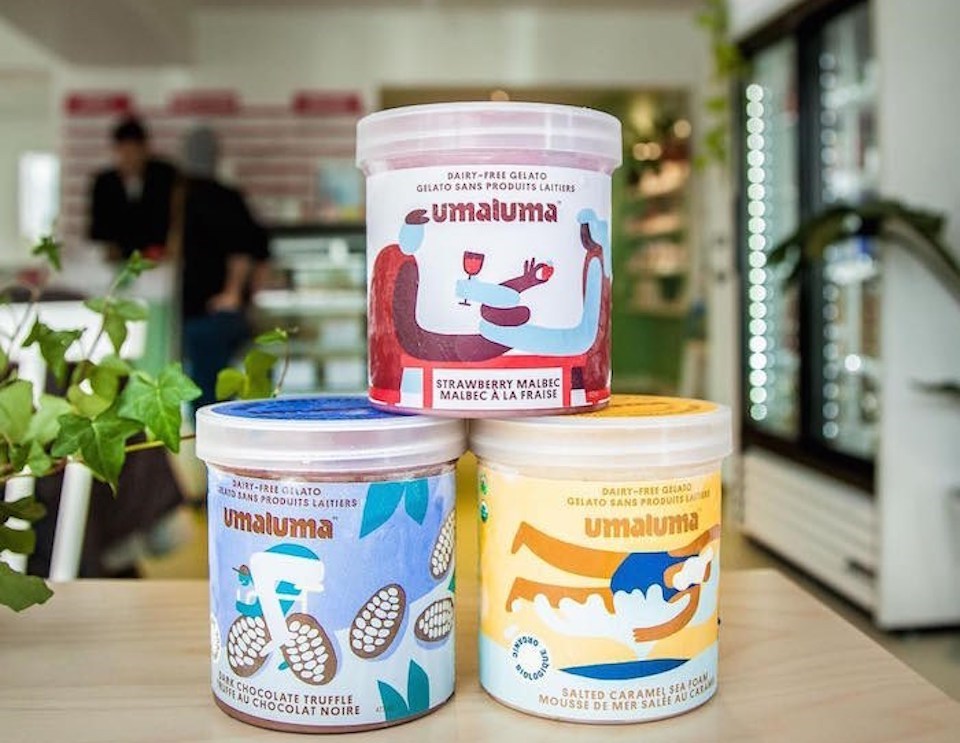 Soon after, the company began offering flavours from its line-up by the pint at the shop and at stores like Whole Foods, all in their colourful packaging with eye-catching graphics and the name they say doesn't mean anything it "just sounds nice."
The end of the year doesn't have to mean the end of Umaluma, though. The business is in search of a new owner.
"This is a turn-key opportunity for the right investor to take over operations and take the business to the next level," says the gelato shop, adding: "the business has so much potential - it just needs some new blood to take it forward."
Anyone interested in taking on the business can reach out directly to Umaluma.
And if they don't find Umaluma a new owner?
"If no buyers come forward, we will be liquidating our equipment and other assets starting in the next couple weeks."