Considered an absolute must for carnivores, Vancouver's popular annual summertime celebration of grilled eats and cool sips is set to return in full force for 2022.
Brewery & The Beast has announced it will hold its Vancouver event on August 7, with additional events taking place in the ensuing weeks in Victoria and Calgary.
Launched in 2012, Brewery & The Beast brings together top local chefs, restaurants, and breweries for an all-you-can-eat feast focused on outdoor cooking.
Brewery & The Beast will feature multiple stations where you can check out all kinds of dishes using a number of preparations, like smoked, grilled, or barbecued, and pair those tantalizing bites with refreshing beer, wine, cider, and more.
The 19+ event will also boast live entertainment showcasing local musical acts.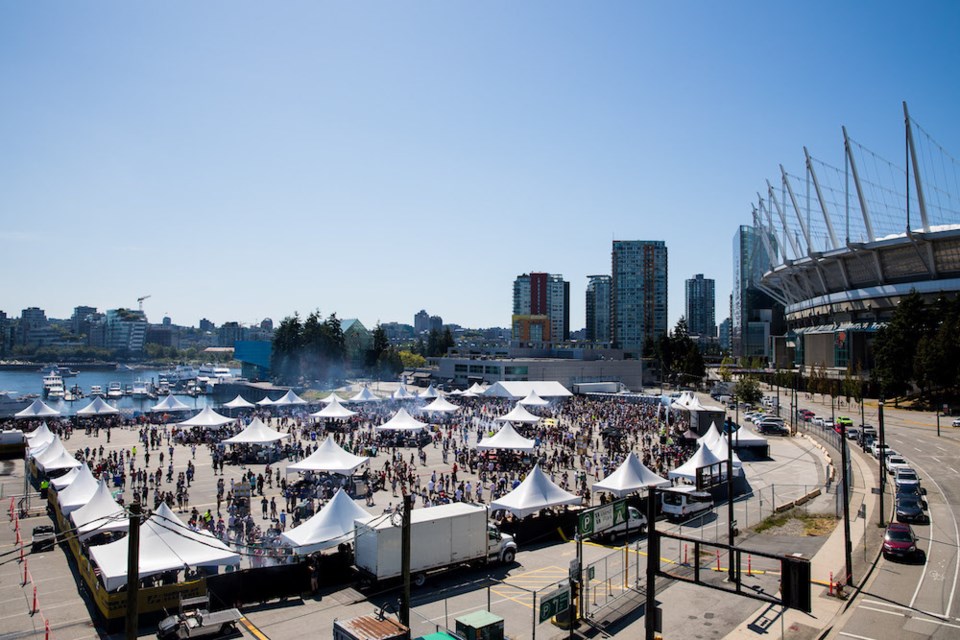 This year, partial proceeds from ticket sales will be donated to the Chefs' Table Society of BC and local programs that support food sustainability.
Tickets for the Vancouver Brewery & The Beast event go on sale at 10 a.m. on April 7.

Update July 25, 2022: Brewery & The Beast is releasing 100 general admission tickets and 10 VIP Experience tickets on its website at 9 a.m., Tuesday, July 26, to the previously sold-out Vancouver event.
When: Sunday, Aug. 7, 2022 from 1-4 p.m.
Where: Concord Pacific Place - 811 Carrall Street
Tickets: 19+ only. Tickets on sale at 10 a.m. starting April 7