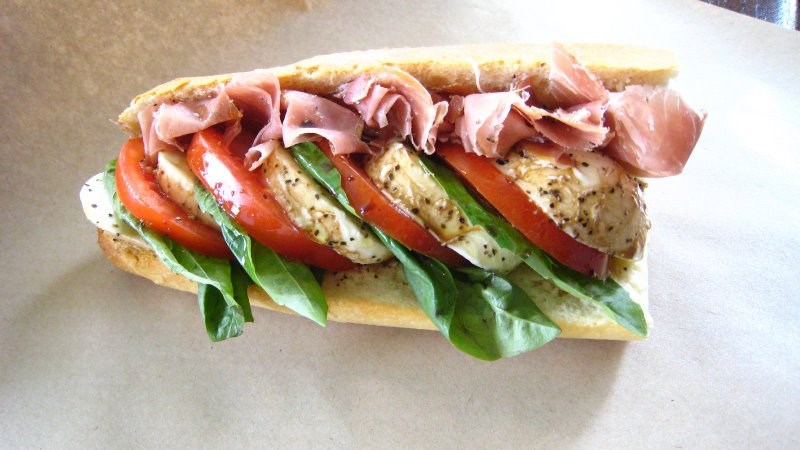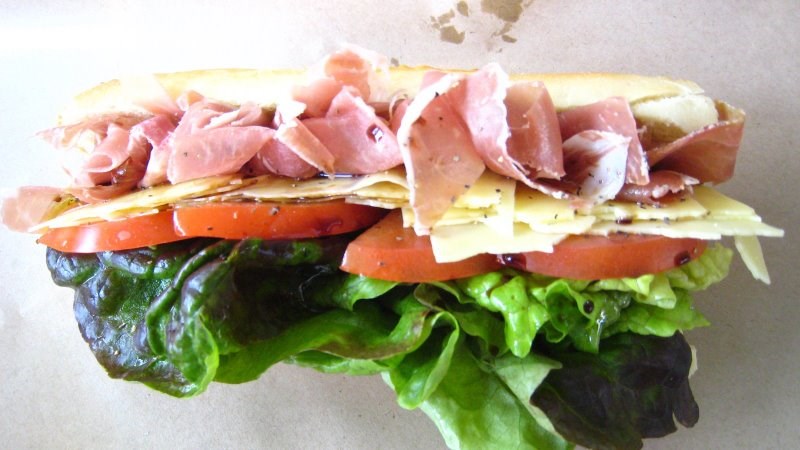 Finch's Tea and Coffee House
One of my best friends took me out for lunch to Finch's. I have had brunch  there before and was not super happy with my meal other than the fact there were tons of hot girls in the cafe.  My friend was insistent that the sandwiches at Finch's are the best in the city so I was happy to give it another try.  My friend knows how to eat, you can tell by looking at his fat frame and historically he has showed me a lot of dope food spots in this city.
I got the prosciutto sandwich with olive oil and edam cheese and he got the bocconcini sandwich and paid a little more and got prosciutto added to it. The sandwiches were simple and  really tasty and I mean really tasty.  The bread was very  fresh and delicious.  I even ate the tomatoes in the sandwich and I don't like tomatoes.
Finch's sits on Vancouver Slop's top five list of best sandwich spots in the city. Definitely worth a trip if you are looking for a good sandwich, it is not the cheapest sandwich in the city but definitely one of the freshest. The atmosphere is nice but seating can be limited at lunch. Also be warned it is not the quickest spot, if you are looking for a sandwich with the speed of a sandwich artist from Subway you might want to look somewhere else.
After the meal, I felt great like I just ate a good salad. The price of the sandwich was about eight dollars.
Finch's Tea and Coffee House
353 West Pender Street
Vancouver, BC
Top  Sandwich Spots in the City
Finch's Tea and Coffee House
La Galleria Fine Food Delicatessen
La Grotta del Formaggio