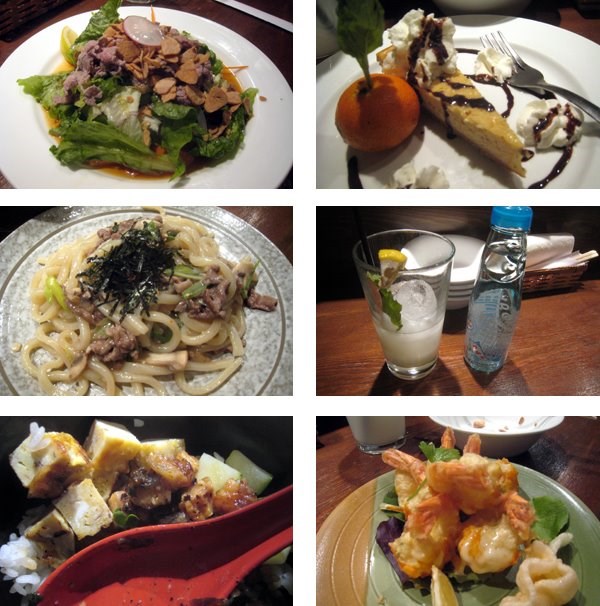 Guu With Garlic
I have mentioned before that when I have friends in town, I make sure we make a trip to Guu Gastown or Guu with Garlic. Here is a quick recap of my recent trip to Guu with Garlic.
We walked into Guu With Garlic late at night and managed to get seated immediately at the bar. Usually, the restaurant on the weekends is very busy and you can expect to wait in line for at least half an hour.
We sat down and I took care of the ordering. The two of us split the Gyu Shabu salad ($5.80 - one of my favorite  salads), yaki udon ($7.80 perfect filler), ebi mayo ($7.80 - everyone likes deep fried shrimp), unagi meshi ($5.20 -  BBQ eel with rice) and a mochi flavoured cheesecake ($4.00 - I liked the avocado version better).
The food was excellent and the restaurant has a fun vibe but not for everyone. I cannot recommend this place enough. To quench our thirst we both had a ramune with Calpis and soho. The drink was fantastic and ramune is both fun and tasty, give it a try if you haven't.
Go make a trip to Guu with Garlic.
Guu With Garlic
1698 Robson Street
Vancouver, BC