Sometimes it can get so hot you can probably fry an egg on the sidewalk.
But that doesn't exactly sound like a solid dinner plan.
Cooking, though, also sounds like a terrible idea. Who wants to turn on the stove and add more heat into your home?
Sure, you can order take-out from restaurants during a heat wave. Or you can just eat snacks. No one is judging.
If you're still looking to get a more complete meal on the table sourced from our own kitchen here are some ideas for dinners you can make when it's too darn hot to do any cooking.
1. Use your gadgets: Instant Pot and air fryer to the rescue
One big selling point of trendy gadgets like electric pressure cookers and air fryers are that they can replace the stove or oven. That's how you convinced your significant other to get you one for Christmas, right? But they also don't give off a ton of heat, which means you can still "cook" without creating a bunch of heat. There's a huge wide world of recipes out there for the IP and air fryers, but you may want to choose ones that are not super labour-intense and, for the IP, don't involve hovering over the pot during a pre-pressure phase "sautee" portion. Also, you may not want to eat hot soup. But you can get the IP in gear to make rice for nice, cold poke or sushi bowls, or to prep pulled pork (or jackfruit for a vegan alt) for sandwiches or carnitas or shredded chicken for taco fillings.

Air fryers are clutch for keeping things cool in the kitchen. You can get things crispy and hot in a flash. I love to use mine for things like tuna melts, loaded cauliflower nachos (yes, with cauliflower instead of chips), and heating up leftovers (hint: air fried leftover fried chicken chopped up makes any big salad a lot more fun).
Recipes:
2. Cold soup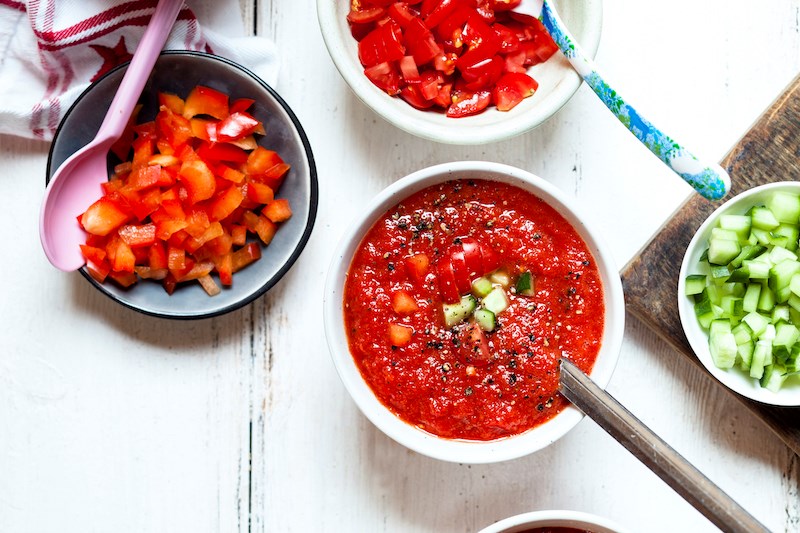 Hot weather doesn't mean "no soup for you!" The king of cold soups is perfect when the thermometer is peaking: Gazpacho. There are several varieties, but they all rely on fresh veggies (most often tomato and/or cucumber) with herbs and some pantry staples like oil and vinegar. Toss in some sliced avo as garnish, or crumbly feta and chopped herbs.
Recipes:
3. Sandwiches and wraps
Who says dinner has to be a hot meal? This is prime time for sandwiches. Pretend it's a beach day and load up like you were heading for the shore with your family-size hoagie or do the trick where you turn a package of Hawaiian or Parker House rolls into a big pull-apart sandwich. Grab a bag of chips, some pickles, and some chopped veggies for the side, and you're in business. If you happen to have one of those panini presses or "sandwich maker" gadgets you could create something next-level or even go for a good old grilled cheese.
Recipes:
4. All hail Caesar! (And all his salad friends)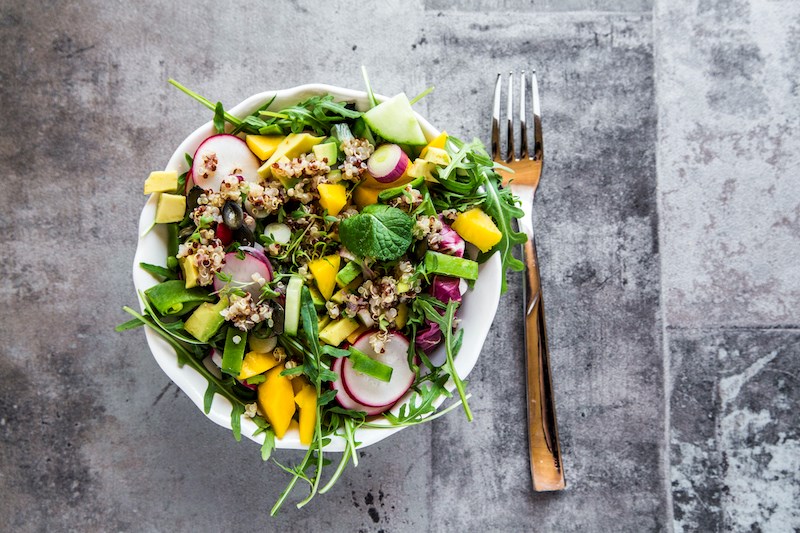 This isn't quite what they mean by "salad days," but tossing a massive salad is a surefire way to make a filling no-cook dinner. You can go the lettuce route with with a classic like a Caesar, or a Chef's salad, or just do an odds-and-ends salad. If your recipe calls for you to turn on the oven and make croutons, you may want to opt to buy croutons or just skip 'em. Toss in some leftover cooked grains for an extra boost. Crumble some cheese in it, throw in some sliced strawberries. Or you can call into play some major players from the canned or jarred goods section of your pantry. Chickpeas, canned tuna, olives...add in some chopped fresh cucumber, tomato, and fresh herbs, drizzle on some oil and vinegar dressing, and you have a protein powerhouse without cooking a single thing. Pop a bottle of chilled rosé and dinner is served.
Recipes:
5. Picnic and nibbles
Pull out a platter or board, and turn dinner into an event. Build a charcuterie board with whatever you have on hand - crackers, cheese, veggies, fruit, meat, nuts, chips, pretzels, bread. This is especially fun if you are feeding little kids - it's like a choose your adventure meal, you make the rules. Head out the patio for a home picnic or fire up a movie and kick back and relax.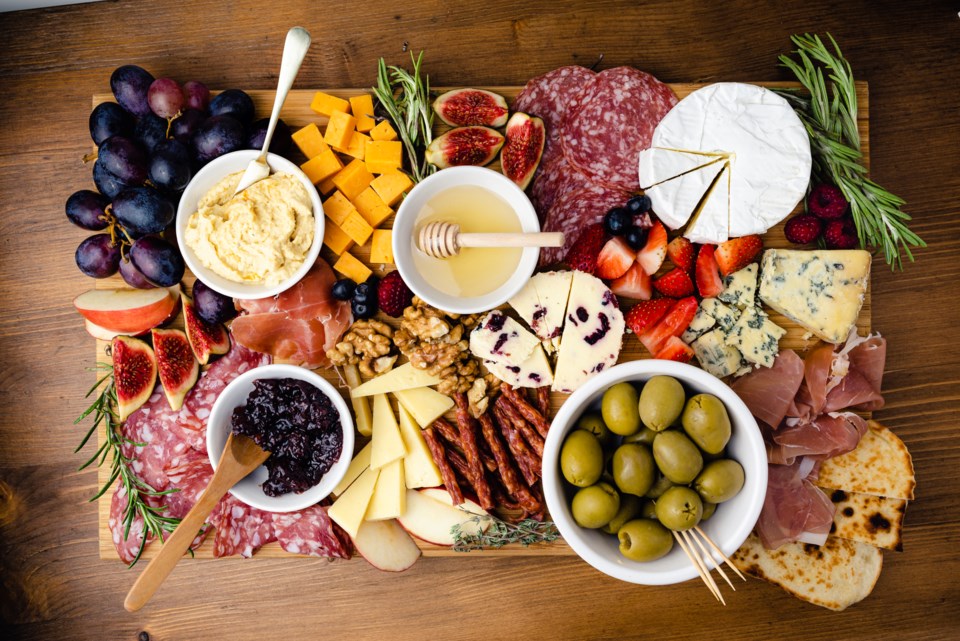 BONUS: The grocery store rotisserie chicken
Looking for the path of least resistance? This is the day to play the chicken card. Pop by the local store or Costco and pick up one of those chickens, and pick up some deli sides. Or you can take it home and tuck into it to give a poultry protein boost to a big ol' salad. Leftovers are great for things like chicken salad sandwiches or chicken wraps.