There has been a working hospital on this site (1081 Burrard St) since 1894, but the present structure was built in 1913, with several more additions throughout the years.
Recently a new location was established for St. Paul's Hospital, and the Burrard Street location has been sold and will be redeveloped.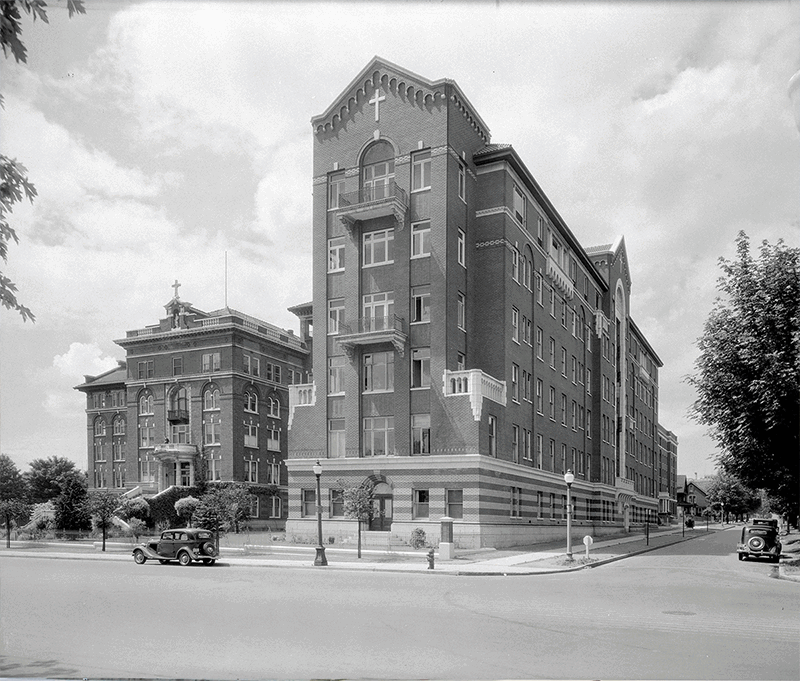 John Bentley is an architectural photographer who has photographed the inside and outside of thousands of buildings around Vancouver. Using images from the Vancouver Archives he offers a glimpse of the past and present on his site Vancouver Now & Then.