Originally named the Woods Hotel when it was built in 1906, the Pennsylvania Hotel (412 Carrall St) offered luxury suites for weary travellers for two or three dollars a night.
Time took a heavy toll on the building until a multi-million dollar renovation (including a new turret!) in 2008 transformed it into a home for low-income residents (operated by the Portland Hotel Society), as well as a designated historic site.
And it's (reportedly) haunted.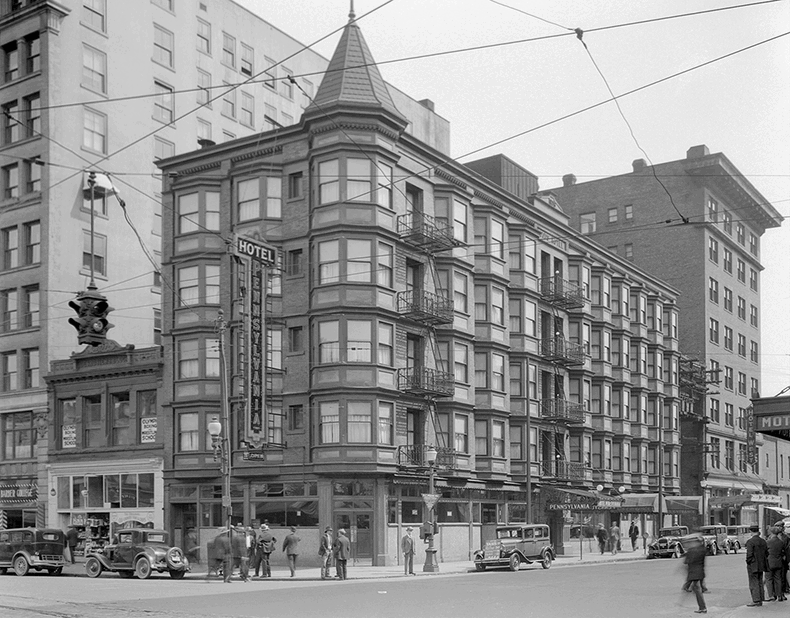 John Bentley is an architectural photographer who has photographed the inside and outside of thousands of buildings around Vancouver. Using images from the Vancouver Archives he offers a glimpse of the past and present on his site Vancouver Now & Then.