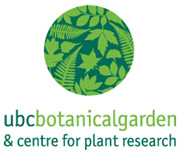 UBC Botanical Garden is Canada's oldest continuously operating university botanical garden. The original mission of the garden was research into the native flora of British Columbia. Over the past nine decades, our mission has broadened to include research, conservation, teaching and public display of temperate plants from around the world, particularly Asian, alpine and native plants. We're also home to the Greenheart Canopy Walkway.Come visit us - we're located at 6804 SW Marine Drive, Vancouver, BC. You can find more info at botanicalgarden.ubc.ca

A family event for all ages, the UBC Apple Festival celebrates one of BC's favourite fruits. Hosted by UBC Botanical Garden, the event will be held on October 19-20, 2013, 11 a.m. – 4 p.m. From children learning about the diversity of apples to those who remember tasting heritage apples in their youth, the Apple Festival is a great opportunity to discover more on this delicious fruit.
This year, around 42,000 lbs (or 19,000 kilos) of BC-grown apples and pears will be sold to thousands of hungry attendees. Over 70 varieties of heritage, new and "tried and true" varieties are available, grown both conventionally and organically; also for sale will be varieties of apple trees grafted onto dwarfing root stock, perfect for the home garden or patio.
One of the most popular activities at the Apple Festival is the apple tasting tent, where for a minimal fee, curious event goers can taste up to 60 varieties of new and heritage BC-grown apples. For those who want to enrich their knowledge of local apples, The Apples of the Apple Festival booklet is available for purchase.
The Children's Area is where kids can engage in a number of activities, ranging from face painting and games to storytelling and puppet shows. Roaming on the 78-acre site (31.5 hectares) are talented musicians and entertainers. Enjoy family-friendly performances on the Main Stage as you try tasty apple treats or a savoury lunch from diverse food vendors.
Be sure to spend some time exploring our beautiful Botanical Garden or taking a "walk on the wild side" on our treetop Canopy Walkway. And don't forget to take a break to enjoy some of the festival's selection of tasty edibles such as apple pie and hot apple cider available for purchase at The Food Fair located on the Main Lawn near the Apple Tasting Tent.
Our sister attraction, the Beaty Biodiversity Museum will be on-site with various activities in the Children's Area. It will be offering 25% off admission to the museum for Apple Festival attendees on the weekend of the festival.
Admission is $4 for adults and it includes free entry to the garden; children under 12 are free. A Bike Valet will be available at the main entrance, and there is a free shuttle bus from the UBC Campus West Parkade and Fraser River Parkade.
Apple Festival is a fundraising event organized by the Friends of the Garden, with proceeds go to UBC Botanical Garden.