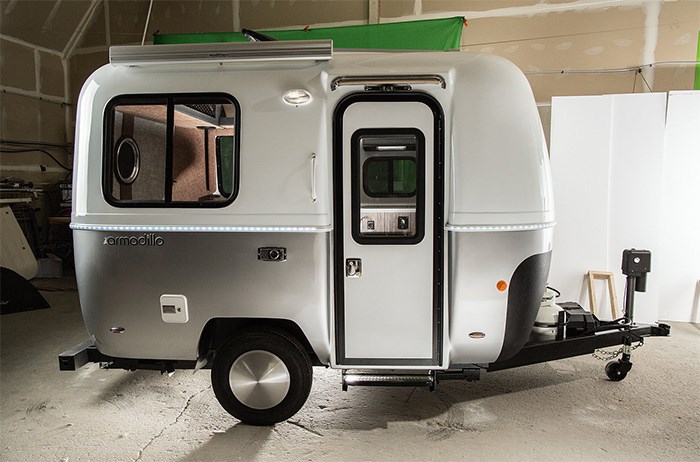 If you camp in B.C. you've likely heard of Boler trailers.
Launched in Winnipeg in 1968, this year marks the 50th anniversary of this iconic trailer that was in production until 1988.
You'll find them listed on Craigslist, often in need of a new axle or other repairs. HERE is a nice one that recently went for $6,000.
Brothers Mike and Jason Jong recently launched a company called Armadillo out of the Okanagan, bringing back the classic design, but updated. I couldn't believe they were using original molds used by Boler, so I reached out to Jason who told me the story of how they acquired them.
The Jong family has been in camper and RV production for 45 years, working for various manufacturers in the region. Jason spotted the old Boler molds in an acquaintance's lot. For years he tried to get the owner to sell them to him so he could start producing his own model, but wasn't able to convince the guy to give them up. Sadly, the guy got cancer and one day Jong received a call from him telling him to come pick up the molds. They were his.
The first prototype was sold to a Vancouverite who had actually come to Jong to get him to repair his old Boler in 2014. He left with the new Armadillo.
They ramped up production this year and are now producing 4 per month, with the goal of 10 or 12 on the horizon.
The different floor models sleep from 3-5 people, and while they have different packages available clients are able to customize exactly what they want in their trailer.
Pricing starts at $24,900.
Check out their video below and visit armadillotrailers.net to learn more.