A barge that ran aground in Vancouver's West End is still there, despite the valiant efforts of a lone tugboat.
The barge, which made national headlines and now has its own social media presence, was knocked loose from its moorings during a windstorm that shook Metro Vancouver on Monday, Nov. 15. The next day around 3:30 p.m., a tugboat named the Spruce I attached a towline to the barge and was observed pulling on it for over an hour.
A live steam video captured much of the event as well as a crowd of about 100 onlookers. Despite pulling from both ends of the barge the Spruce I eventually disconnected and chugged back to port. Barge 1, tug 0.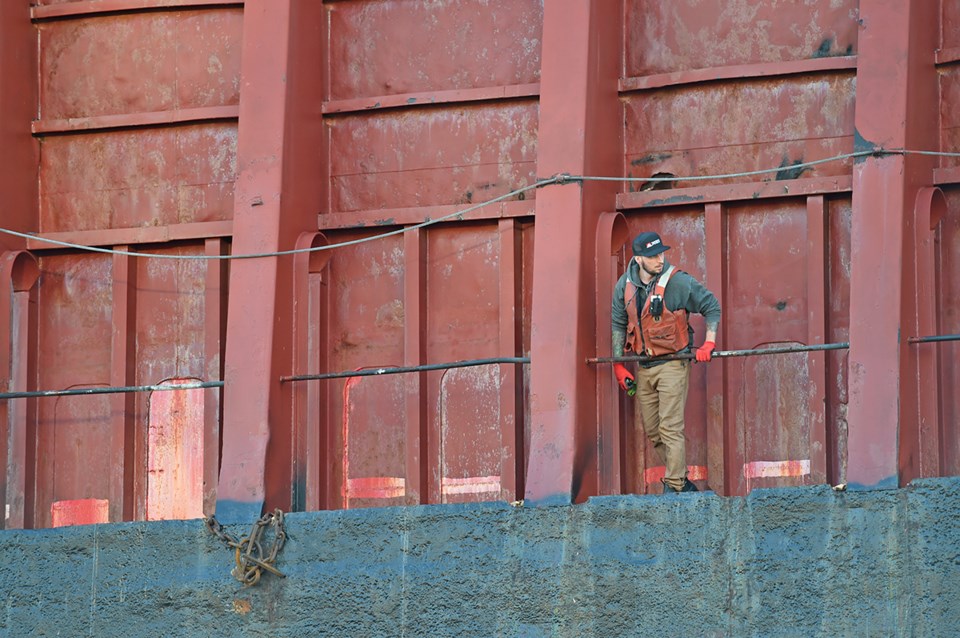 In response, the barge's Twitter account gloated in its victory.
"Tug fail. Not going anywhere. In fact, @Van_Biennale has declared me public art. Y'all got weird taste, Vancouver…," @EnglishBayBarge wrote.
A worker at the scene told Vancouver Is Awesome it could be a while before the barge budges as several holes may need to be patched.
VIA has reached out to the Coast Guard to see if another attempt to move the barge will be made at high tide today. Updates to come.

With files from Thor Diakow