Metro Vancouverites continue to face unprecedented pain at the pumps as gas prices set another record-high over the weekend.
On Sunday (June 5), Vancouver hit an eye-watering $2.37 per litre, surpassing the previous record of $2.336 a litre.
Regional gas prices surpassed the $2-per-litre mark for the first time on March 4 and have continued to climb. On May 6, for example, several outlets sold gas for 216.9 cents per litre, which broke the previous record of 214.9.
Dan McTeague, president of Canadians for Affordable Energy, told The Canadian Press those numbers are expected to creep up another three cents in the coming days.
Gas prices have risen rapidly over the last year as a tight global supply has been worsened by the Russian invasion of Ukraine. They've also been pushed higher by strong demand as the economy reopens and a busy travel season gets underway.
"Prices are continuing to move up, reflecting summertime demand," McTeague said. "The demand for fuel continues to be very robust."
Gas Prices: Cheapest options in Metro Vancouver
On Monday afternoon, gas costs continue to soar above $2.30 a litre, with most outlets selling gas for over $2.33.
At the time of publication, even the cheapest outlets across the Lower Mainland are selling gas for over $2 per litre. According to GasBuddy.com, the cheapest option is a Canco in Aldergrove, which is selling gas for 222.9 cents per litre.
For people looking to fill up their tanks in the city, the most economical option is the Co-op at 16788 - 104 Ave., which is selling gas for 231.9 cents per litre. After this, a few places are selling gas for 233.9 cents per litre, though prices are always changing.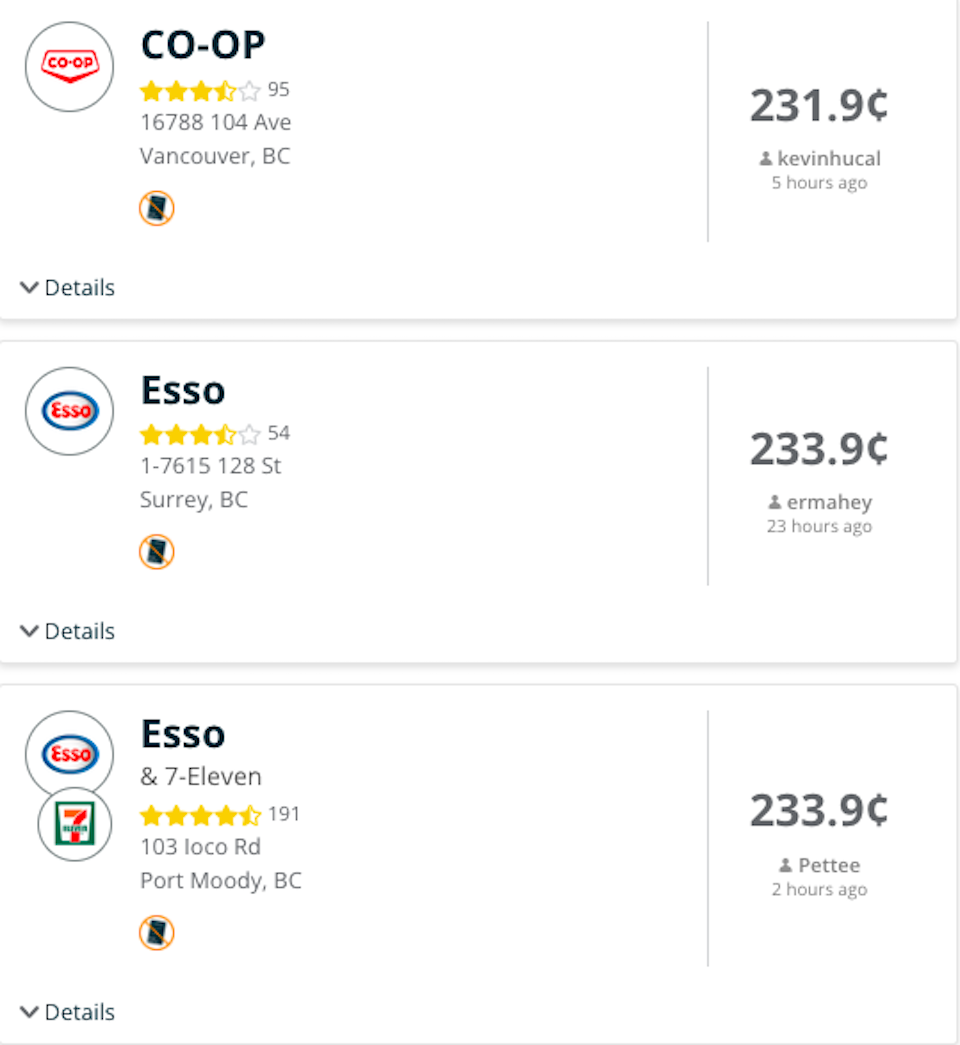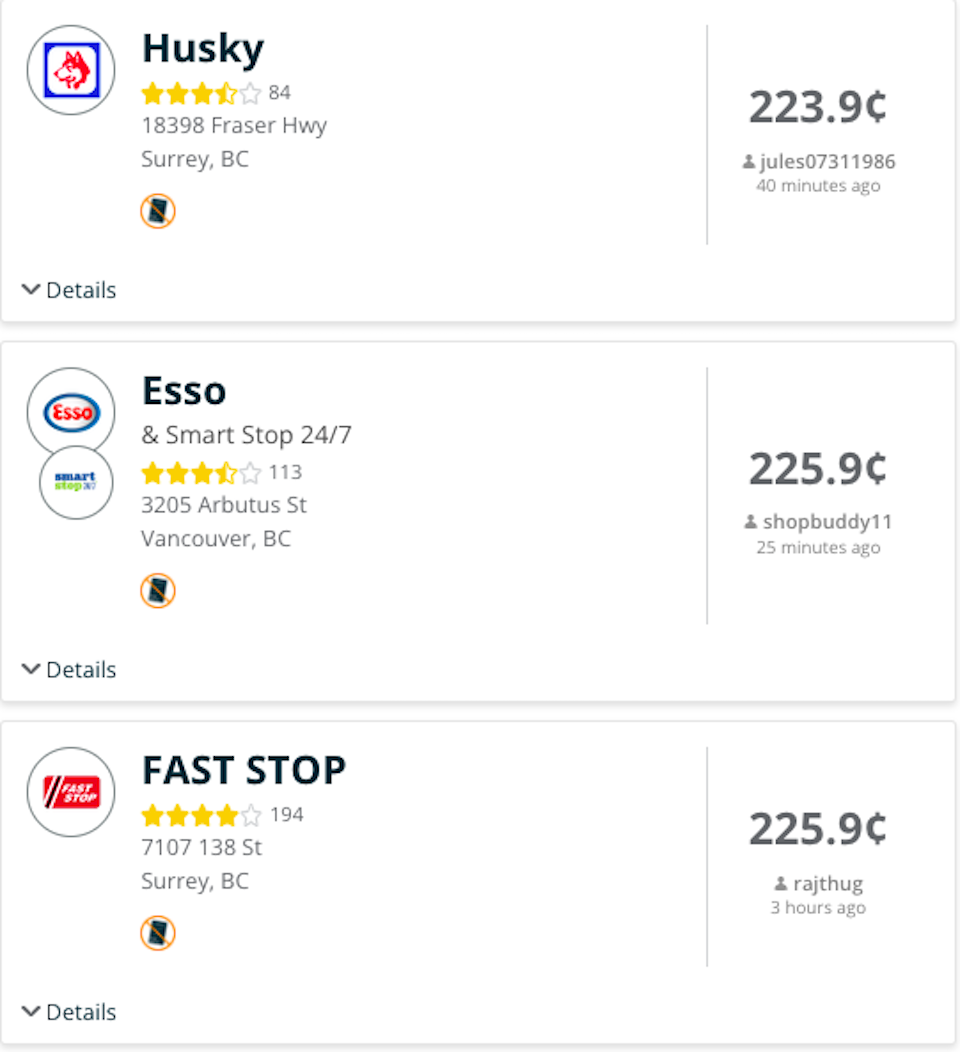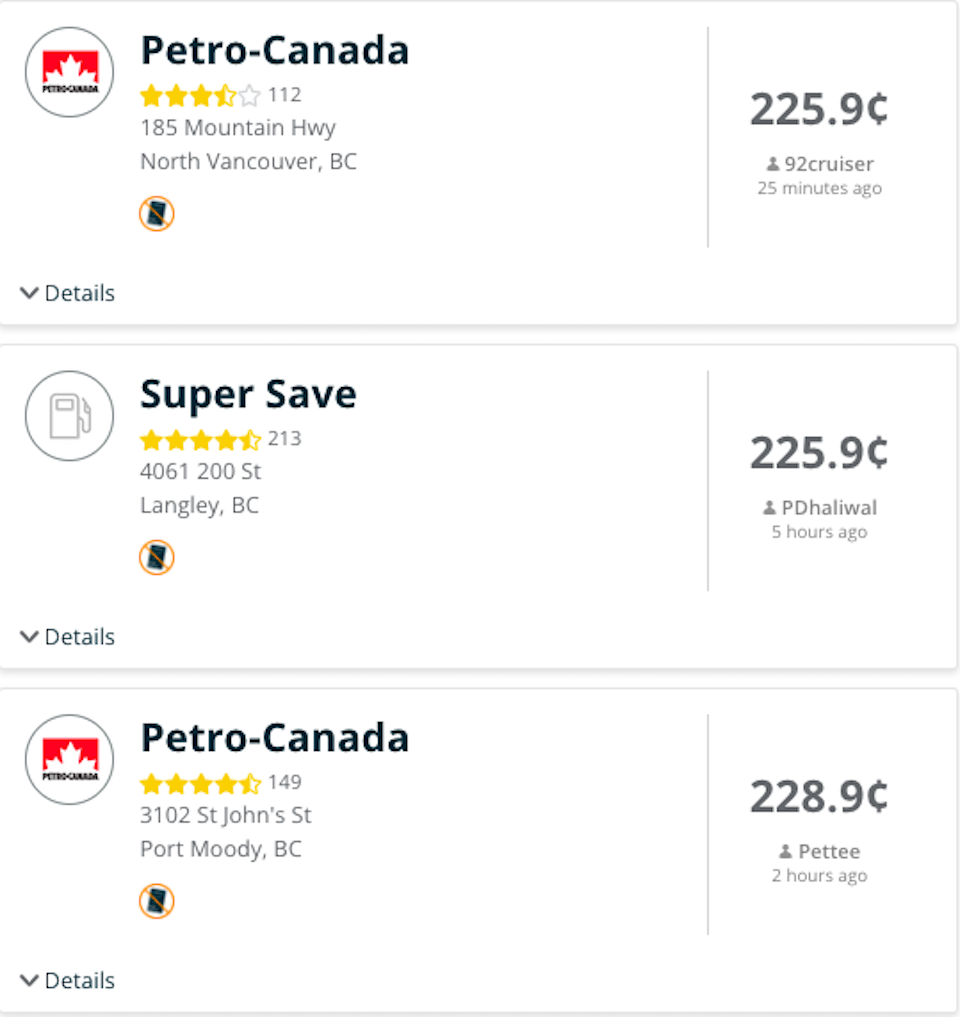 With files from The Canadian Press.