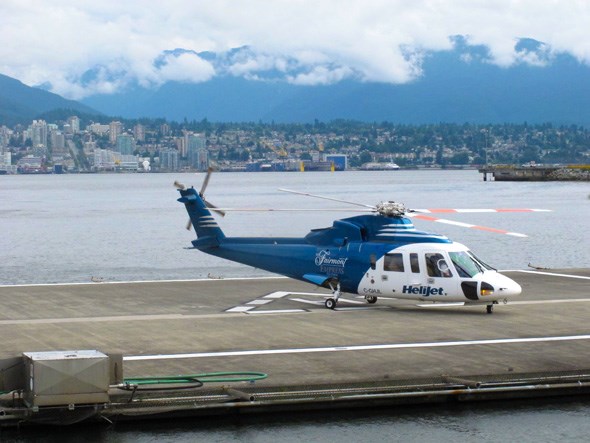 A Helijet aircraft was hit by a laser beam last week, prompting Oak Bay police to warn about the dangers of the prank.
Oak Bay police received a report from Navigation Canada on Jan. 29 at 6:20 p.m. that a Helijet was hit by a green laser while flying at 4,700 feet. The laser reportedly originated from somewhere near Cadboro Bay.
The department is investigating.
"What may seem like a little prank is incredibly serious," said Oak Bay Deputy Chief Ray Bernoties. "If the potential outcome to the pilot and passengers isn't enough, the suspect(s) may wish to consider the impact a conviction under the Aeronautics Act could have on their own future employment or cross border vacations."
Laser strikes can distract or temporarily blind the pilot, putting aircraft passengers at risk, Bernoties said.
Pointing a laser at an aircraft is a criminal offence under the Aeronautics Act, punishable by $100,000 in fines, five years in prison, or both.
In November, a military aircraft in Comox heading to a rescue operation was hit by a laser beam. Comox Valley RCMP investigated that incident but no one was caught.