The Storm Crow Alehouse has called for aid and Vancouver has answered.
Earlier this week the "sports bar for geeks" revealed the venue will be closing its doors permanently in just a few days. The Alehouse is the second Storm Crow venture in Vancouver to ascend to Valhalla during the coronavirus (COVID-19) pandemic. In a social media post to fans the Alehouse cited business struggles associated with the pandemic as their reason for closing.
The Alehouse hopes to be able to operate for a few more days this month, aiming to be open Wednesdays through Sunday until Jan. 16. Between that time the business is running a silent auction online featuring many pieces of Alehouse memorabilia, with proceeds going to its staff.
Super Mario Vancouver SkyTrain Map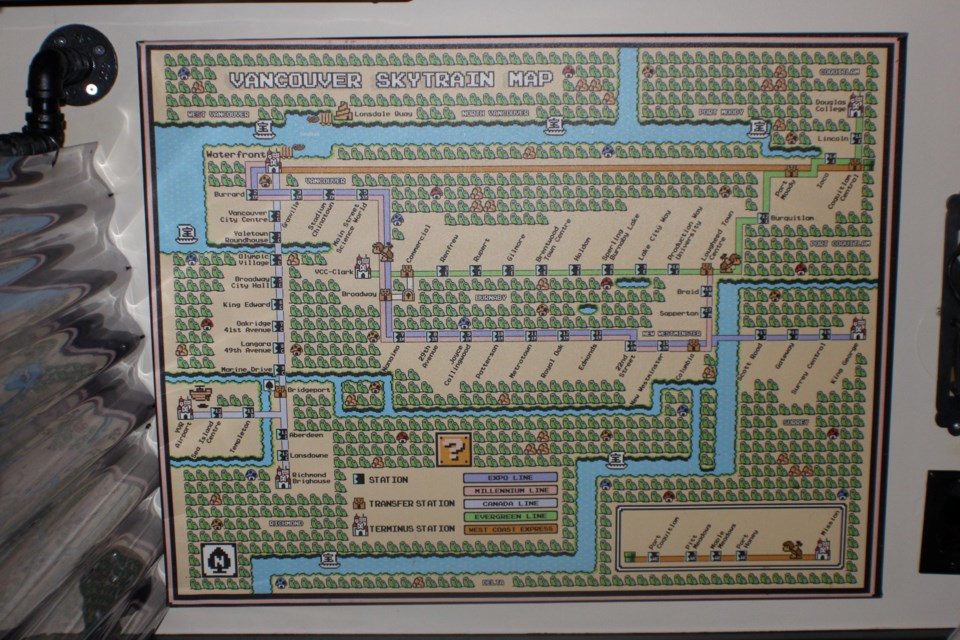 Of those pieces includes a map of the Vancouver SkyTrain in the style of Super Mario Bros. 3. The map, made by local artist Dave Delisle, has hung on the wall at the Alehouse since nearly the beginning. With the starting bid set at $50 the map has quickly shown its true value with bids now reaching over $350.
Jar Jar in a jar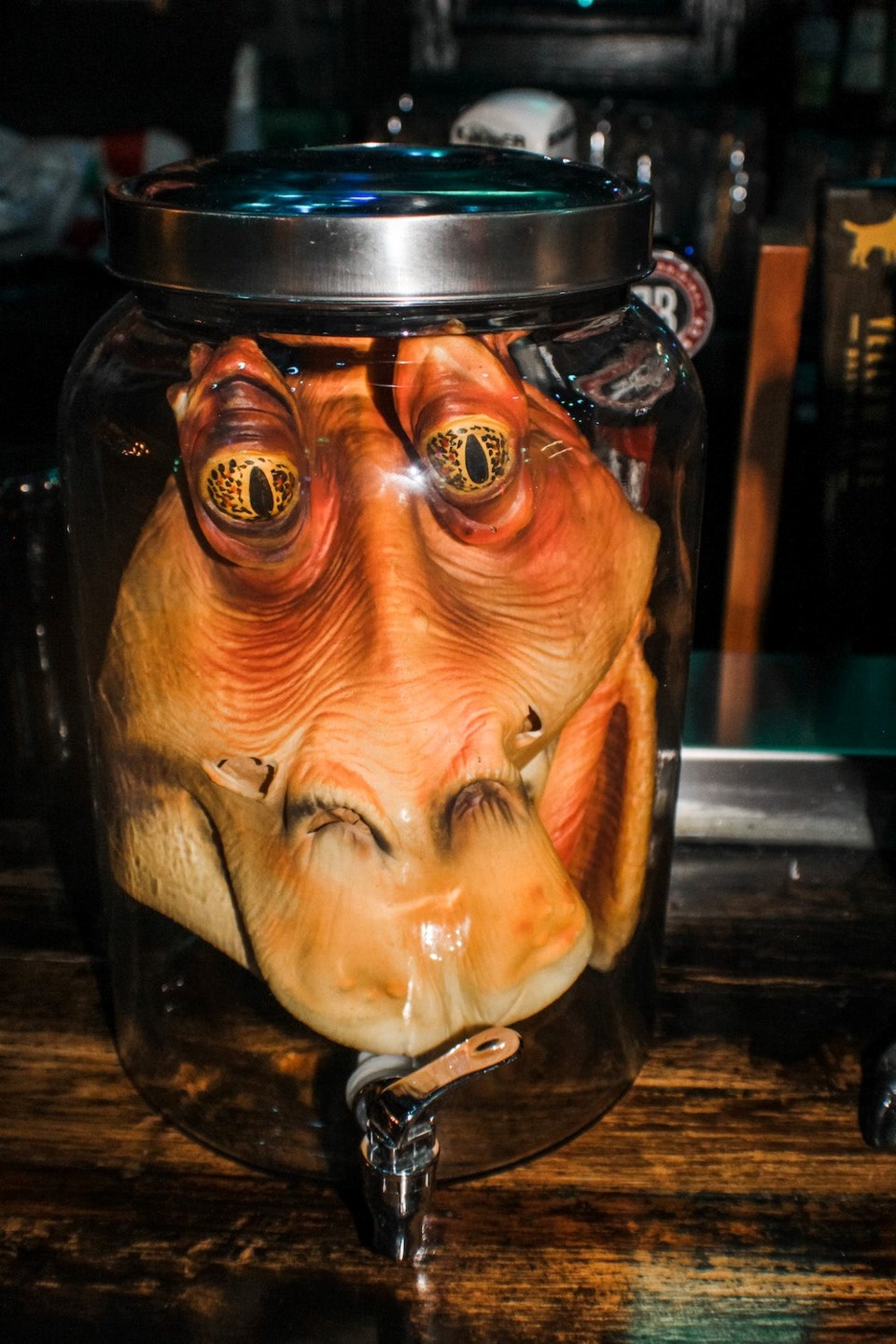 Also being sold is the Alehouse's unofficial mascot. Possibly the most controversial character in the Star Wars prequels has somehow lost his head (Mace Windu perhaps?) and it could be all yours for a bid higher than $275 (as of this writing). Jar Jar in a Jar was often kept by the bar, maybe you could keep him by your Death Star? Are we pushing the rhyme too far?
The helm of The Hound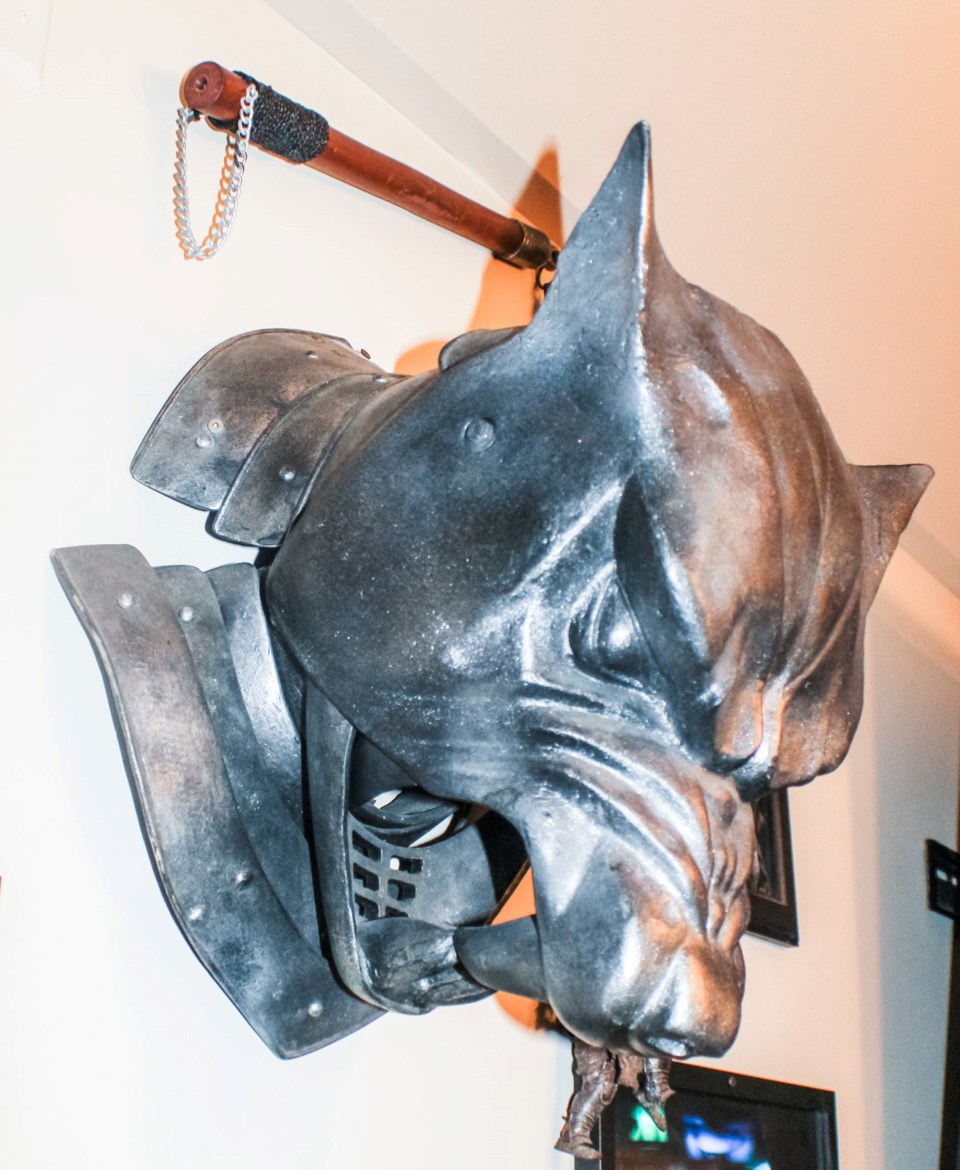 A must-have for any Game of Thrones enthusiasts, the Alehouse is selling a high-quality reproduction of the original helm of Sandor Clegane (The Hound). You'd better have some serious Gold Dragons on hand as this highly sought-after piece started out with a minimum bid of $300 and has already reached $500 (CAD).
Klingon blades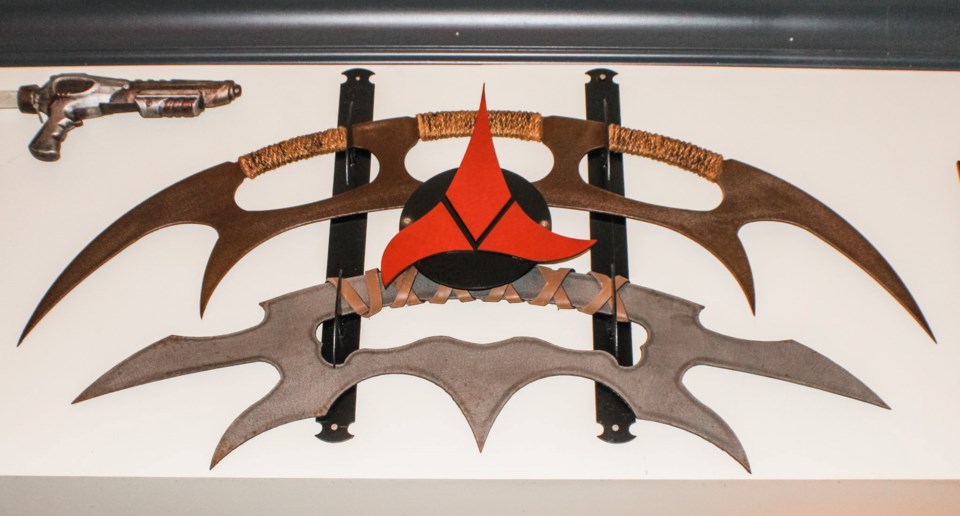 Calling all Trekkies, the Alehouse is selling two metal Bat'leth replicas, along with the display brackets for hanging them. In just five bids the display has gone from $150 to the current bid of $500.
'Shield shall be splintered'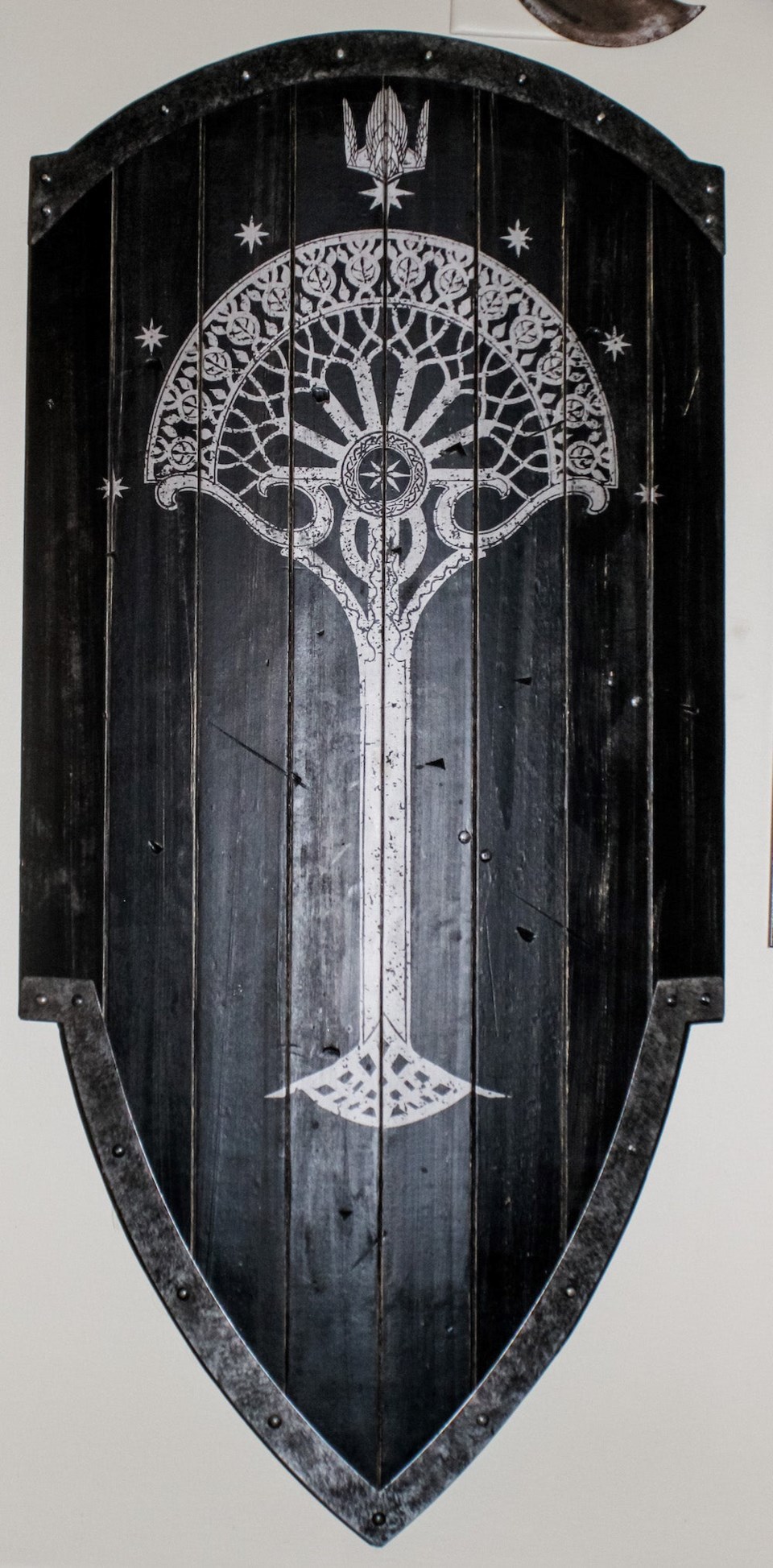 The highest valued item the Alehouse is parting with is any Lord of the Rings fan's wet dream. A genuine, screen-used Númenórean shield used in scenes to depict the War of the Last Alliance against the forces of Sauron. Made by WETA Workshop, the shield has been part of Storm Crow for many years, first hung in the Storm Crow Tavern which closed in early 2020. With such significance comes a price fit for a King of Gondor with the most recent bid reaching $1,950.