Gas prices have set another all-time record high in Metro Vancouver as costs surge due to the Russian invasion of Ukraine.
Dan McTeague, the President of Canadians for Affordable Energy (and formerly of GasBuddy.com), warned drivers earlier this week that gas prices would increase to over 1.94 cents per litre at the pumps.
On Thursday morning, locals shared images on social media of gas prices that had tipped to 194.9 cents per litre.
Whiskey
Tango
Foxtrot pic.twitter.com/vO328iT7fU

— Sean Beardow (@seanbeardow) March 3, 2022
But prior to the price jump, the petroleum analyst clarified that prices would shoot up another seven cents on Friday following an already significant increase Thursday.
According to McTeague, gas prices should soar over $2 a litre by the end of the week.
That was before markets went nuts this afternoon.

Gasoline up another 7 cents for Friday @MrStache https://t.co/uw6ipiqCsl

— Dan McTeague (@GasPriceWizard) March 2, 2022
Over $2 tomorrow https://t.co/nzSdKAabyA

— Dan McTeague (@GasPriceWizard) March 3, 2022
While prices are steep across the Metro Vancouver region, folks residing or visiting Aldergrove can still take advantage of gas prices for under 181 cents per litre at the Chevron at 26390 Fraser Hwy. Vancouverites can still fill up their tanks in the city for 181.9 at the Petro-Canada or the Esso and 7-Eleven on Marine Dr. There are also a couple of other options Richmond and Pitt Meadows.
The cheapest places to get gas in Metro Vancouver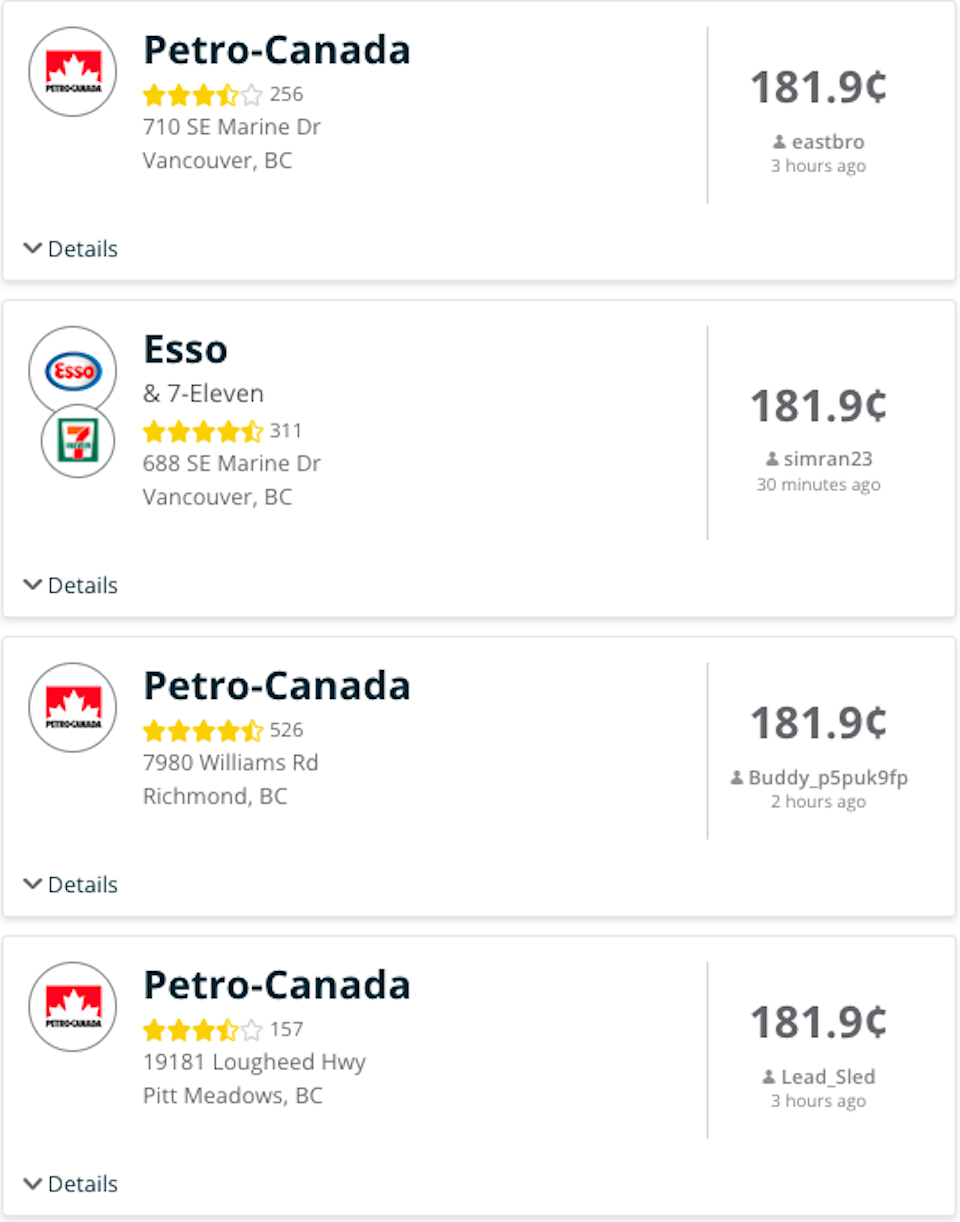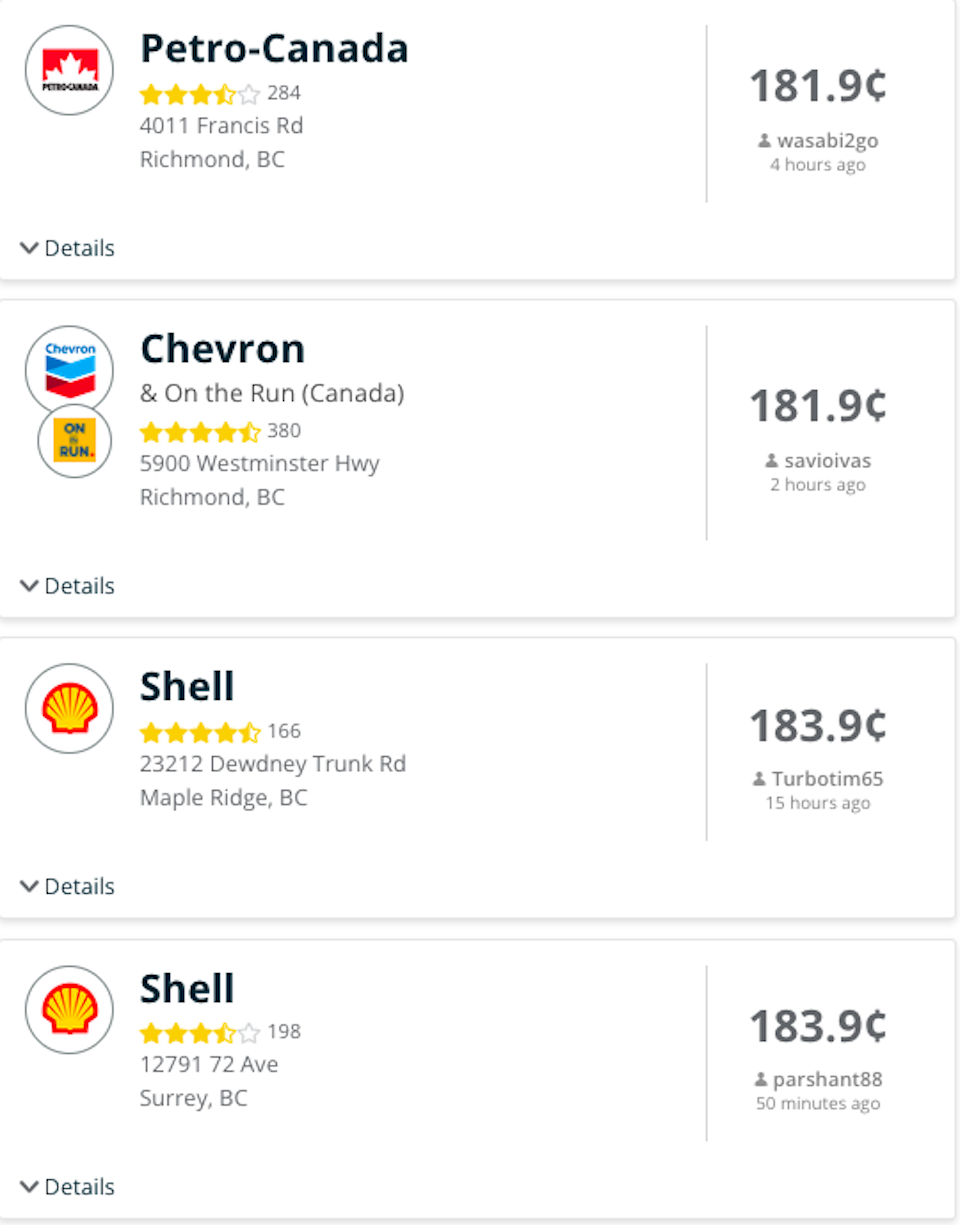 McTeague expects gas prices to continue to climb in Canada with an increase on Apr. 1 due to the Trudeau government's carbon tax, which will rise 25 per cent to $50/tonne for industrial greenhouse gas emissions from the current $40/tonne price.