A Vancouver homeowner who pleaded guilty in December 2021 to operating an illegal Airbnb operation at a house he co-owns with his ex-wife has continued to run another short-term rental business out of an apartment in Mount Pleasant.
A three-council member business licence review panel heard Tuesday that Gary Buchanan was not allowed to operate a short-term rental business for five years after his guilty plea, which was connected to the couple's illegal Airbnb operation at 374 East 28th Ave.
Koji Miyaji, the city's deputy chief licence inspector, told the panel that Buchanan was informed in April to stop listing his one-bedroom apartment in a building at 180 East Second Ave., but he defied the short-term rental bylaw and booked 41 stays between April and November.
"I find that incredibly egregious" Miyaji said. "We have over 3,000 people that are licensed with short-term rentals and they all comply and follow the bylaw. I'm at a loss to why Mr. Buchanan continues to defy the bylaw."
Airbnb listings included in the city's evidence package show Buchanan was renting his apartment for $270 per night. Of 23 guest reviews, he received an average ranking of 4.65 out of five.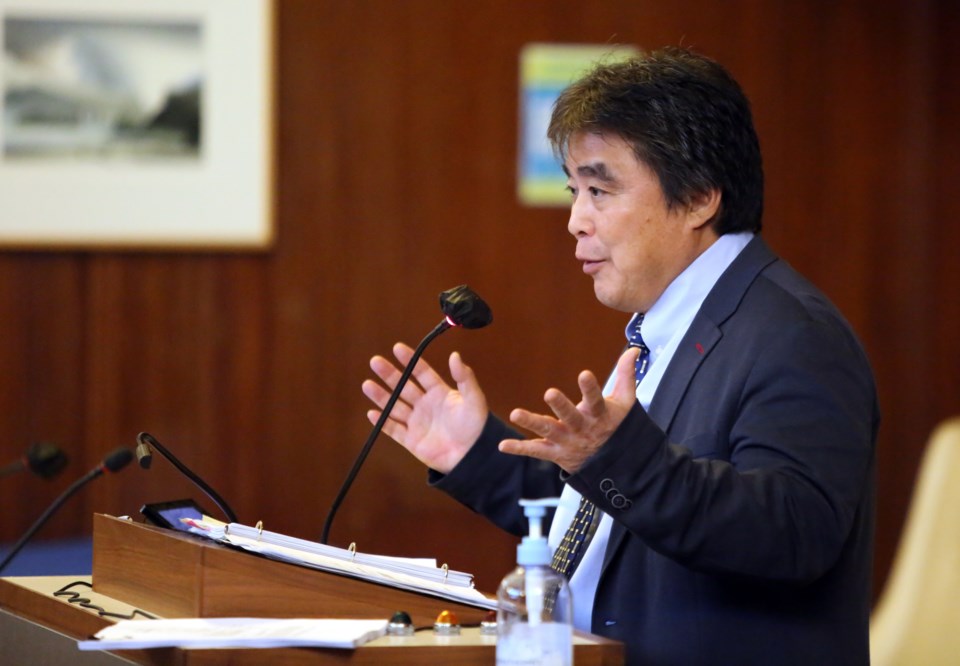 'Nervous about issuing a licence'
Miyaji said there is evidence Buchanan, who bought the Mount Pleasant apartment in October 2021, began listing his property in December 2021 but the city didn't send him a letter to cease operations until April.
Under the city's short-term rental bylaw, a person wanting to rent out the home they live in can apply online for a licence. A licence is issued automatically until the city receives a complaint or something about the application triggers an investigation and inspection of a property.
The council panel was unanimous in upholding the city's decision to cancel Buchanan's licence.
"There is a persistent history of operating without a licence that makes me highly nervous about issuing a licence when the law hasn't been followed in the past," said Coun. Adriane Carr, who joined councillors Christine Boyle and Brian Montague in denying Buchanan a licence.
The panel also heard that Buchanan and his now ex-wife, Hao (Mona) Lan, were previously investigated in 2019 and fined $1,000 each for operating a short-term rental business at a property with two addresses in the 700-block East 31st Avenue.
"The city has spent an enormous amount of resources dealing with Mr. Buchanan and Miss Lan to a certain period of time," Miyaji said.
"It dates back to 2019 on our record. And just to summarize the various addresses that we've cited here, Mr. Buchanan tends to show a pattern of behavior here where he's non-compliant by not obtaining a licence."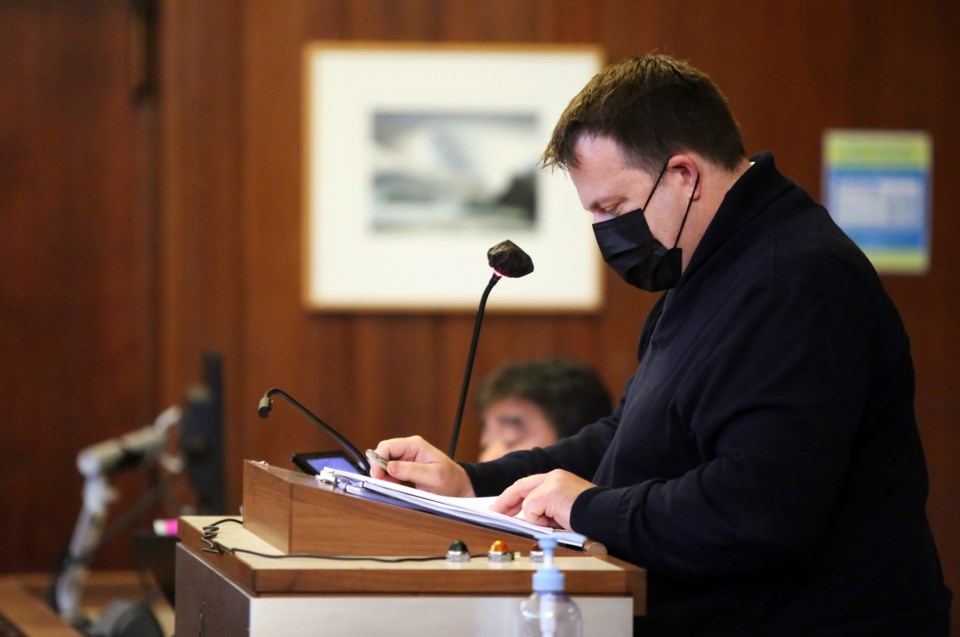 'I have to feed my child'
In February, Lan went before a council panel and was driven to tears in arguing unsuccessfully to continue operating the short-term rental business at the East 28th Avenue house.
She told the panel the income helped her pay for a $6,000 monthly mortgage and feed her son.
"I needed money to pay for my legal fees…I'm battling with my ex-husband on custody battles," Lan told the panel at the time. "In 2020, when COVID hit, I had no choice but to operate the business because I have to feed my child."
Lan pleaded guilty in July 2021 to illegally operating the business at East 28th Avenue. Buchanan did the same in December 2021, telling the panel Tuesday that he pleaded guilty to "reduce conflict" in his relationship with his ex-wife.
"There's a court order for us to reduce our conflict, so that's why I did that," he said. "I think that's a good enough explanation."
Buchanan argued that he didn't authorize the East 28th Avenue property becoming a short-term rental. He also said he shut down Airbnb listings at the couple's former property on East 31st Avenue when he learned they were illegal.
"I believe I should have a licence based on everything I've said," said Buchanan, who added that he wasn't aware by pleading guilty that he wouldn't be able operate a short-term rental business for five years.
Buchanan left the council chamber immediately after the panel made its decision and refused comment when asked by Vancouver Is Awesome for an interview.
The building in which Buchanan lives on East Second Avenue is a newer 12-storey development, and has 226 strata units.
The city owns a portion of the building, with 30 apartments dedicated to artists and art space as a result of a community amenity contribution from developers.
Short-term rental bylaw enacted in 2018
The city first began regulating short-term rentals in April 2018 to help protect long-term rental housing and allow residents to earn additional income.
Under the bylaw, a person who provides temporary accommodation in a dwelling unit other than a bed and breakfast or hotel is deemed a short-term rental operator and is required to obtain a business licence.
The accommodation must be provided in the operator's principal residence. The bylaw says an operator can rent their entire home, or a room within that home, for less than 30 consecutive days at a time.
As of Nov. 3, 2022, the city's website shows 1,083 short-term rental business licences were suspended, 194 cases referred to prosecution and 1,777 violation notices issued.
@Howellings