Susan Tatoosh had a vision 15 years ago that a large, unique place would one day be built in Vancouver that provided shelter, housing and services for Indigenous peoples.
On Thursday, Tatoosh peered through her sunglasses at a construction site at 1015 East Hastings St., where crews have begun building that exact place.
The elder's smile gave away what she was thinking.
"I'm just so relieved to see that this day has finally come, but also so proud of everyone that's been involved with this project," said Tatoosh, executive director of the Aboriginal Friendship Centre Society.
"Everybody has been really wanting to see this happen, and have been holding their breath waiting for this day to come. It means so much promise, so much hope for change, and for creating better opportunities for families who choose to live in this area."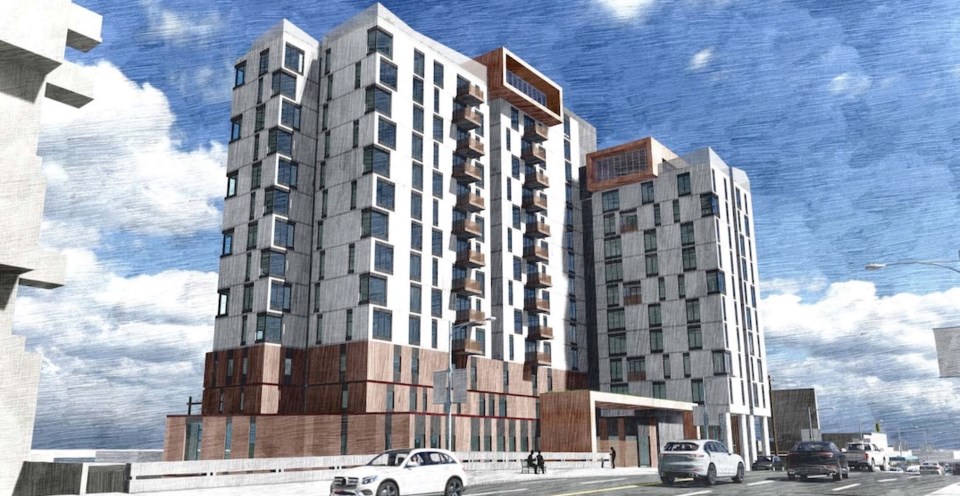 'To gather, good spirits'
Tatoosh spoke to Glacier Media after a news conference, where she joined politicians from three levels of government to announce construction of two joined concrete towers that will include 143 low-to-moderate-income rentals, 25 supportive housing units and 80 shelter beds.
A cultural ceremony room, a café and a bike shop to employ and train people and space for Indigenous art and installations will also be incorporated in the complex, which will rise from a vacant city lot once frequented by homeless people.
The total cost of the project is estimated at $97 million.
The provincial government's contribution is $57 million, the federal government committed $22 million while the City of Vancouver provided the land, which is valued at $13.3 million. The city also contributed $4.6 million in grants and fee waivers.
The complex will be called Ho'-kee-melh Kloshe Lum, which means "to gather, good spirits."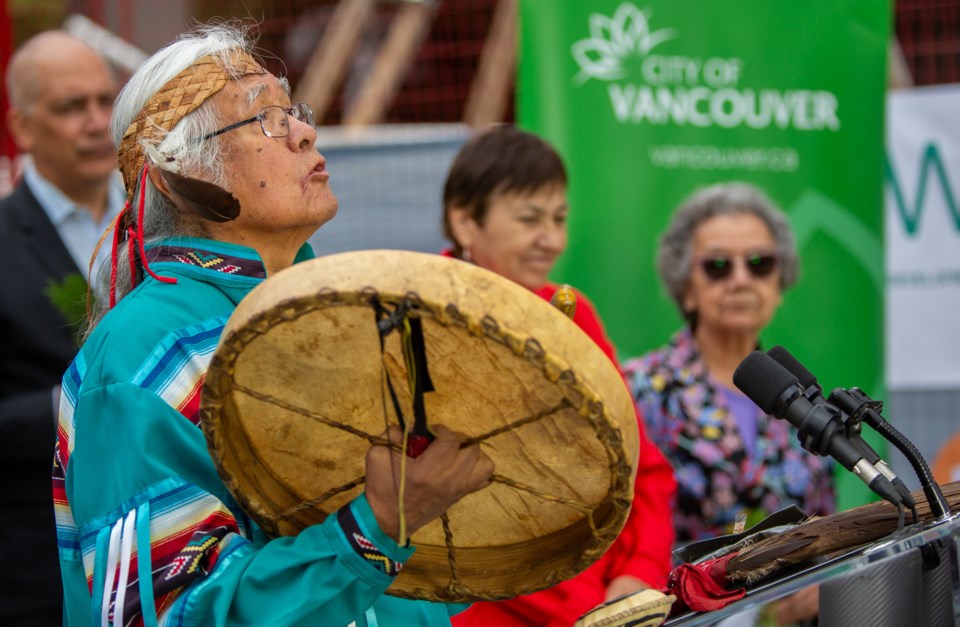 'Life-changing'
"With this mix of housing types, the affordable rental with supportive housing units and shelter spaces, this building will be able to meet the needs of everyone in the area, no matter their income," B.C. Housing Minister Ravi Kahlon told reporters from the site, which is in the same neighbourhood as the Ray-Cam Community Centre.
Vancouver-Granville MP Taleeb Noormohamed, who attended the news conference on behalf of Sean Fraser, the federal minister responsible for housing, said the complex will provide "a culturally appropriate housing option" for Indigenous peoples facing homelessness or at risk of homelessness.
"I want to thank Susan Tatoosh and the Vancouver Aboriginal Friendship Centre for your tireless efforts to support the most vulnerable members of our communities and for your work to create these wonderful homes for Vancouver residents," Noormohamed said.
"These new homes will be life-changing for the people who'll be living here."
Vancouver city councillor Pete Fry, who was serving as deputy mayor, said he couldn't think of a better use of city land, noting that it will be used to house some of the city's most marginalized and vulnerable residents.
"This project being Indigenous-led for Indigenous residents is a perfect example of reconciliation in action," Fry said. "And it's in line with Vancouver's commitment to the United Nations Declaration on the Rights of Indigenous Peoples, and our strategies around that."
'Progressed slowly'
While Tatoosh was grateful construction has begun, she said in her time at the microphone that the journey to get governments on board with the project was challenging.
That journey dates back to 2009, she said, when the society opened a shelter at 201 Central St. and quickly realized the overwhelming need to find space for homeless Indigenous peoples.
"The project initially followed standard development processes and procedures with many meetings at city hall or in the BC Housing board rooms," she said. "The project progressed slowly and lacked the support and knowledge needed to bring it to life."
It wasn't until she and her colleagues invited representatives from BC Housing, the City of Vancouver and others to the Aboriginal Friendship Centre — which is located a few blocks from the site — to share bannock, tea and coffee that "the project we are celebrating today came to life."
That led to the city entering into a Memorandum of Understanding with BC Housing in 2017 to deliver a permanent shelter, social and supportive housing and potentially market rental housing at the site.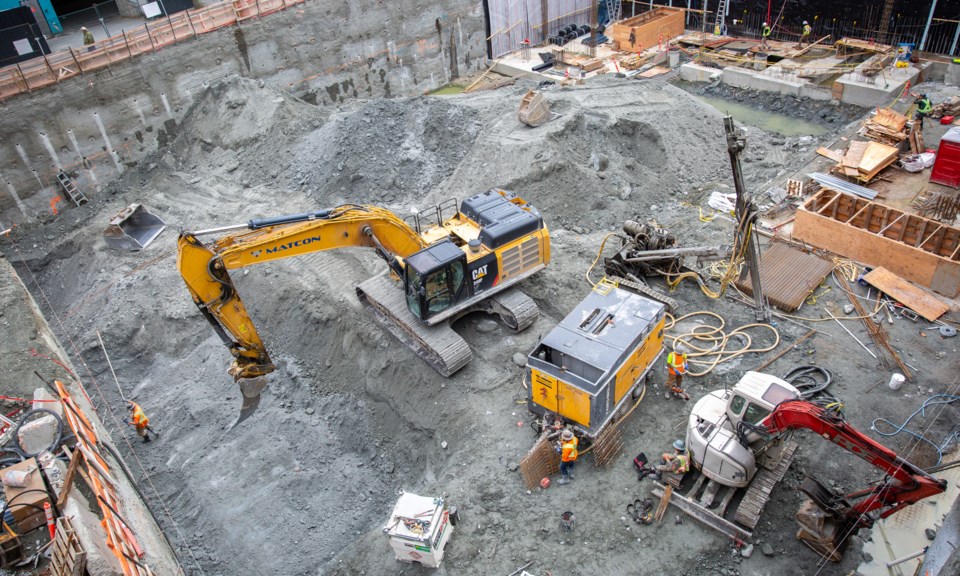 Indigenous homelessness
Since that agreement, homelessness has increased in Vancouver, with Indigenous peoples continuing to be overrepresented in the data collected in annual homeless counts. The city's 2020 homeless count found 39 per cent of people without a home were Indigenous, despite Vancouver's Indigenous population at two per cent.
Tatoosh, a recipient of the Order of British Columbia, said she is hopeful the new facility, when it opens in 2025, will help make some Indigenous peoples' lives better. All the homes and shelter spaces will be operated by Tatoosh's society.
"This project provides an important opportunity for Indigenous placemaking and is designed to reflect the values of inclusiveness and belonging — and to celebrate the area's rich and vibrant Indigenous history and traditions," she said in her closing remarks.
"We are so excited for the moment when we finally open the doors, and community members will be able to walk into an environment where they see themselves reflected."