If Kennedy Stewart has any regrets about his past four years as mayor of Vancouver, it's that he should have taken centre stage more frequently and faced the crowd like a lead singer does in a rock band.
The 55-year-old former State of Mind bass player turned to a music metaphor when asked by reporters Tuesday — during a break from the current council's last meeting — to reflect on what he could have done better.
"I'm a bass player, not a lead singer," he said, referring to the steady role a bassist plays in a rhythm section. "So I think if I was a bit more of a lead singer and sang my own praises, that may have helped. But I was kind of busy keeping the band together. So yeah, that might be the one thing — I should have tooted my horn a bit more."
The "band," in this case, was a mixed council, which the mayor himself acknowledged was dysfunctional. That dysfunction, which many councillors characterized as democracy in action, led to a record-breaking number of hours that council spent in meetings.
Although Stewart created the Forward Together party to run in the Oct. 15 election, he didn't have during his term what his replacement Ken Sim now has: a healthy majority, with eight of 11 possible votes.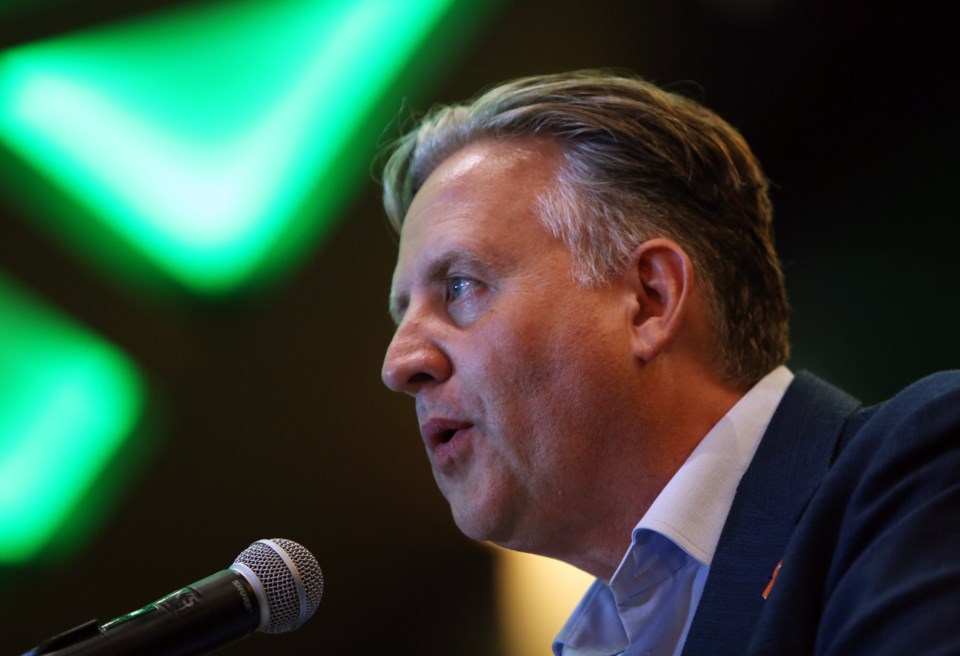 'I wish them all the best'
Why Stewart lost to Sim — after narrowly beating him in the 2018 race — is ripe for a political dissection, with some reflection and analysis of the mayor's four years provided by Vancouver Is Awesome in an article posted the night of ABC's landslide victory.
Stewart had mixed emotions Tuesday when asked how he felt about chairing his last meeting, which was dominated by council's approval of a ground-breaking document involving the City of Vancouver and First Nations.
"It's nice to see some of the work we started coming to fruition, but you also think what could have been, and the work we could have been doing over the next four years," he said. "But that's up to the next council. So I wish them all the best."
He said one of the richest experiences he had as mayor was developing relationships with the Squamish, Tsleil-Waututh and Musqueam nations; Chief Wayne Sparrow of the Musqueam endorsed Stewart's campaign and spoke at Forward Together's election night event.
Reporters spoke to Stewart the day after news broke that two Vancouver police officers did not attend a ceremony in Bella Bella to apologize for wrongfully handcuffing a Heiltsuk Nation man and his granddaughter outside a downtown BMO branch in 2019.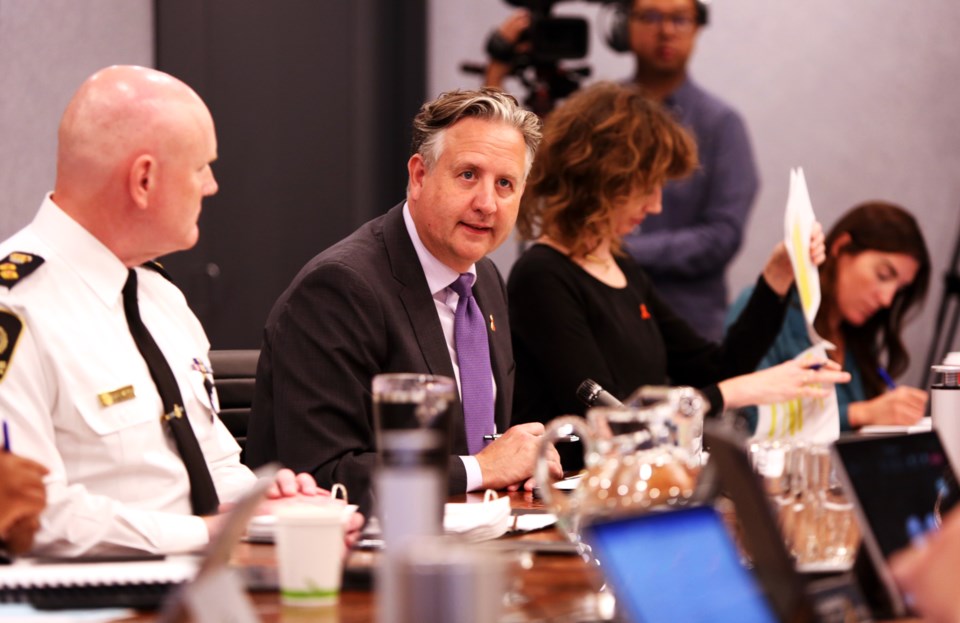 Mayor should not be chairperson of police board
Stewart, chairperson of the Vancouver Police Board, said the officers should have attended the ceremony.
"To reconcile is to admit fault, to discover truth — and I think that truth is still a bit buried here," said Stewart, noting he would have attended the ceremony but wouldn't have had time to return to Vancouver to chair council's final meeting.
"I have reached out to the chief of the Heiltsuk Nation and hopefully I can have a conversation and help repair this."
Stewart's relationship with the Vancouver Police Board was contentious during the latter part of his term, triggered largely by his belief that systemic racism existed within the police department.
As mayor, Stewart was the defacto chairperson of the board, as spelled out in the Police Act.
He was clear Tuesday that mayors should not be chairpersons of police boards.
"What's very tough about that situation is that you have no vote and no ability to raise motions," he said. "So you often get all the flack that comes without any ability to make change."
Change for Stewart includes returning to teaching public policy at Simon Fraser University and securing a book contract; he wouldn't elaborate on the topic of the book but said it was non-fiction and "more relevant to the work I've been doing."
'You never say never'
Is he done with politics?
"I don't know," he said. "I think about it, but I do think I'd like to just take a little break, do some teaching and rediscover that a bit. But you never say never."
Sim and the new council will be inaugurated Nov. 7.
Stewart laughed when asked whether he would be writing a letter to Sim and leaving it in the mayor's desk like former U.S. president Barack Obama did for Donald Trump in 2017 during the transition in the White House.
"I haven't," he said. "I know [former mayor] Gregor [Robertson] left me a bag of peanuts, so I might do the same thing."
@Howellings