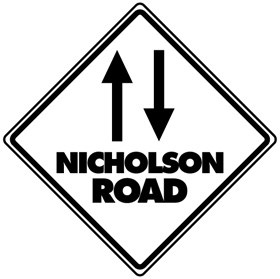 Nicholson Road is part of an ongoing photo project aimed at sharing and celebrating the different communities in Metro Vancouver. Each week Vancouver Is Awesome will be featuring one of the latest, most engaging photos from the project in order to draw your attention a little bit outside of the hyper-focus that we usually have on the city of Vancouver.
Metro Vancouver Is Awesome, and you should get out and explore it!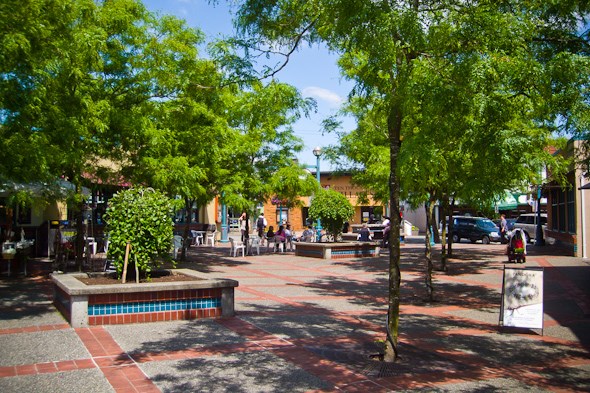 Believe it or not, when some of my friends from Langley City say they're going downtown, they really mean downtown Langley. I think that's sort of neat, cause downtown Langley is another one of those awesome, small-town areas in the Metro. Fraser Highway becomes a one-way road, with restaurants and mom n pop stores lining the route. Then you come across a couple alleyways, one of them being McBurney Lane which has become the focal point of a revitalized downtown district.
As far as I've been able to gather, the site used to be the home of the Oddfellows Hall, which burned down a couple decades ago. While planning to construct a road through the newly vacated lot to connect Fraser Highway with Park Avenue, the area became a small haven from the surrounding streets and parking lots, and around 1996 evolved into the public plaza it is today. Outside of being a great spot to relax and grab a cup of coffee, it's also been used for countless small-scale public events, and even the set of a few film scenes here and there. The name McBurney is a dedication to Dr. Albert McBurney, "for his care and attention to the citizens of Langley."
In no time, the plaza may soon extend another block, creating a great public link between the downtown district and Douglas Park. Pedestrians for the win!
More from Nicholson Road can be found HERE.