The federal minister responsible for housing says the answer to addressing Canada's housing crisis is not to close the door on the 1.5 million newcomers projected to arrive in the country over the next three years.
At the same time, Sean Fraser said, the government has to significantly increase the number of homes across Canada to accommodate the country's growing population.
The Canada Mortgage and Housing Corporation (CMHC) concluded in a report last year that 3.5 million residences need to be built by 2030 — on top of those already slated for construction — to make housing affordable, particularly in B.C. and Ontario. The report included immigration numbers in its calculation.
"We need to continue to have ambitious immigration policies to grow the economy, but we need to mirror those policies with ambitious housing construction to make sure that people have a roof over their head — whether they got here generations ago like my family, or arrived last month," the minister told Glacier Media during a recent stop in Vancouver.
But Fraser, the country's former immigration minister, stopped short of saying new housing starts in Canada should be tied to the number of newcomers arriving in the country. Government data shows 465,000 immigrants are expected this year, 485,000 in 2024 and 500,000 in 2025.
"The answer to our housing challenges isn't to close the door towards newcomers, it's to target the programs that bring people in to make sure we're attracting the skills that we need, and at the same time building enough housing to accommodate a growing population," the minister said.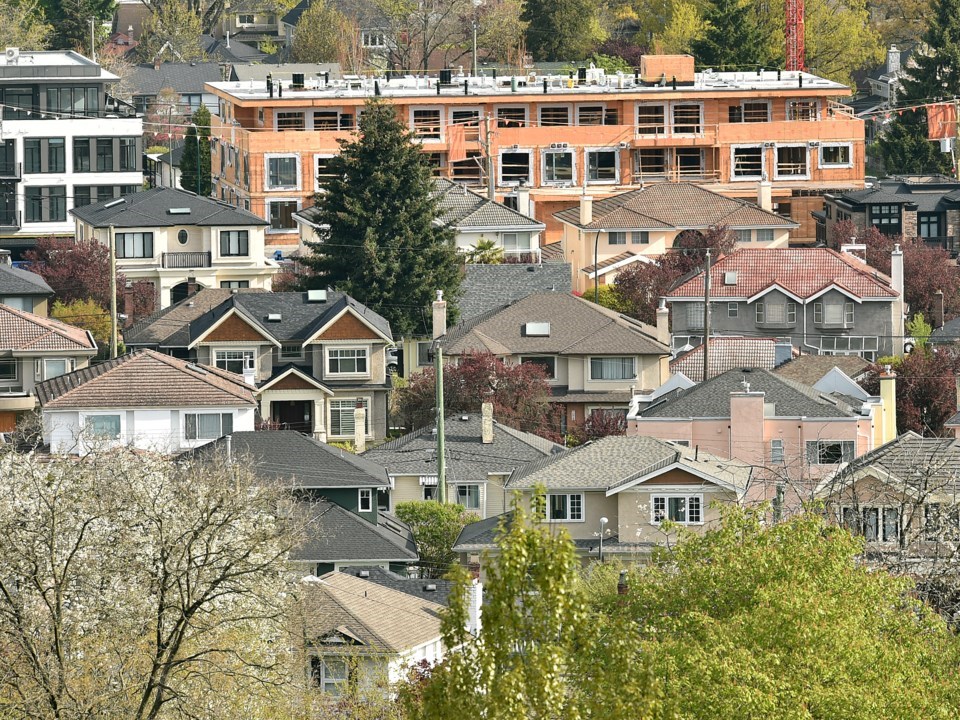 'A little bit careful'
Published in June 2022, CMHC report projected what's needed to to solve the housing crisis by 2030. The report pointed to B.C. and Ontario as having the greatest need for more housing, suggesting more supply will increase affordability.
The CMHC says affordability is reached when no more than 30 per cent of a household's income is spent on housing.
"On the specific issue of tying housing investments to immigration numbers by province, I want to be a little bit careful," said Fraser.
He pointed to his home province of Nova Scotia and the influx of Canadians who have arrived there from other parts of the country.
"So rather than explicitly looking at just immigration, I think we have to look at the needs as evidenced by where population is growing, whether people are moving in from other parts of the world or other parts of the country," added the minister.
Government reports show that immigration accounts for almost all of Canada's labour force growth. And roughly 75 per cent of Canada's population growth comes from immigration, mostly in the economic category.
By 2036, the Canadian government says, immigrants will represent up to 30 per cent of the country's population, compared to 20.7 per cent in 2011. Fraser emphasized the importance of attracting newcomers with skills to build houses.
In a speech he made as immigration minister last year in Edmonton, Fraser said there were close to one million job vacancies in Canada's economy that summer.
Foreign workers
Fraser is a supporter of foreign worker programs, but acknowledged the effect it can have on housing. He pointed to Vancouver and Surrey as examples, noting the influx of international students also creates more demand for housing.
"When our temporary programs bring people in, in response to demands — without having any kind of a cap — we can create real challenges in unique pockets around Canada," he said, sitting on a bench on the University of B.C. campus.
"Similarly in Ontario and Brampton and in the Peel Region more broadly, we've seen enormous pressures put on communities' housing stock as a result of an explosion of international students. So I do think that we have work to do in better managing the number of people who are coming through in currently uncapped temporary programs."
The CMHC report said B.C. "has always been challenged by a lack of affordability" and it's only gotten worse. As far back as 1990, affordability "has not been below 40 per cent of disposable income," said the report, noting that percentage has increased further over the past two decades.
The report highlighted the effect immigration could have on housing.
"Increasing the number of permanent immigrants beyond expected trends means that more housing will need to be built to accommodate them," the report said.
"This also presents challenges for the timing of bringing those dwellings — whether to own or rent — to market. Whereas increasing immigrant numbers can be done quickly, the time it takes to approve and build new housing takes years."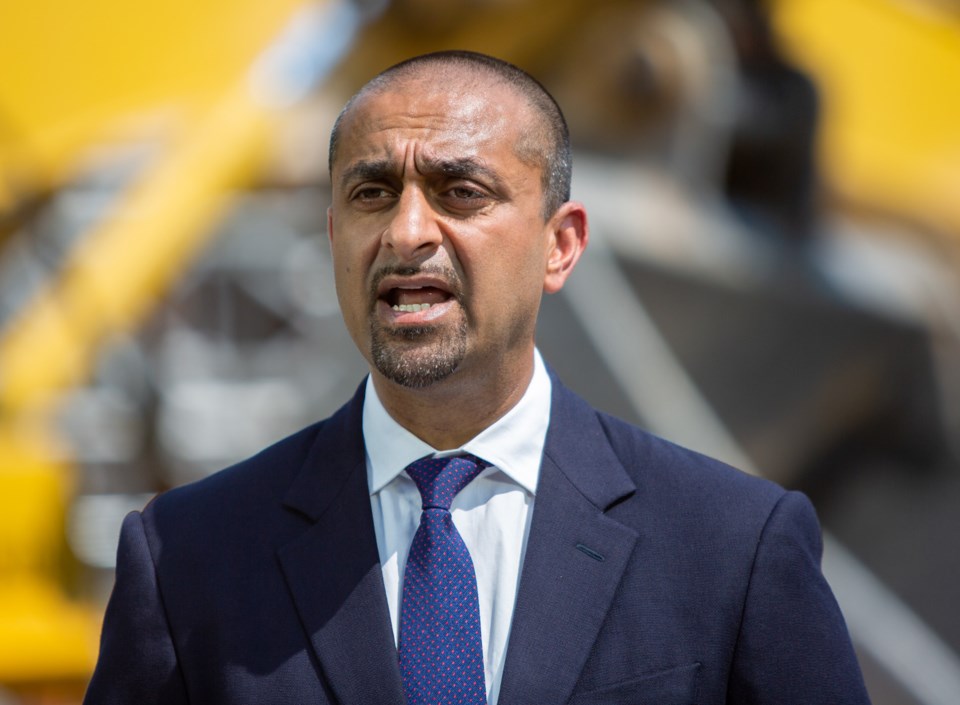 B.C. housing minister Ravi Kahlon
B.C. Premier David Eby noted in his mandate letter to Housing Minister Ravi Kahlon that 100,000 people moved to the province in 2021, setting a 50-year record. The premier expected the growth to continue.
Kahlon, who met with Fraser last week, has said publicly several times since he took over the housing file late last year that he wants to see immigration targets match housing starts.
"It's a double-edged sword," he told Glacier Media in January.
"We know we need people. We need immigration for our economy. But at the same time, we have the challenge of ensuring that there's housing and health care for people. So that's why I've suggested that the federal government start looking at linking the immigration targets that they've set to both housing affordability and also to housing starts."
That way, Kahlon said, people can secure the type of housing they need to be able to survive, but also so that newcomers are actually set up for success.
"The last thing we want to see is skilled people who come here end up in a challenging situation, and then they're struggling as well," he said.
"The case I've been making to my counterparts at the federal level is, let's do that coordination — tie these things together — so that we can be successful for both our residents here now but also for the people that are coming."
In 2021, a B.C. government report on the future of housing supply and affordability showed costs of renting and purchasing a home in B.C.'s four largest urban regions rose sharply in 15 years.
Over the entire period, home prices saw increases between 101 and 157 per cent, while rents rose between 64 and 82 per cent.
X/@Howellings