On the heels of the first significant snowfall event in the city, freezing temperatures are expected to persist throughout December.
Environment Canada and The Weather Network each released their complete winter weather forecasts Thursday (Dec. 1) which is the start of meteorological winter.
Both the federal weather forecaster and the weather company are calling for a colder-than-average December across Western Canada, as a frigid shift that started toward the end of November is expected to carry through the first half of the month.
While she couldn't comment on how much colder December will be overall, Environment Canada meteorologist Alyssa Charbonneau told Vancouver Is Awesome that the next week will see temperatures several degrees below average. However, the next snow event isn't expected to see the same levels of accumulation.
The Weather Network is also calling for December to be colder than average overall, with most of the country experiencing a "below seasonal" pattern. It also calls for the "triple-dip La Niña and polar vortex to deliver a frigid start to winter."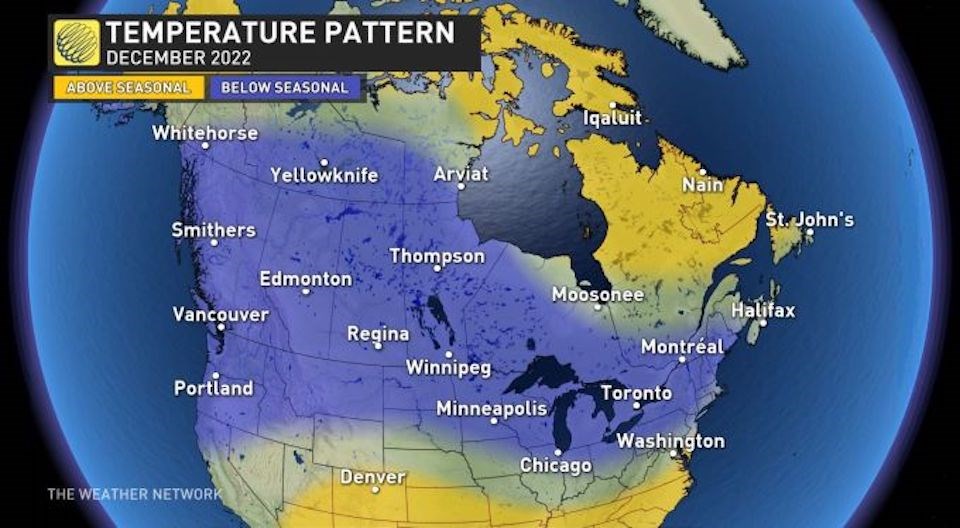 B.C. and Metro Vancouver weather forecast for winter 2022
While The Weather Network calls for a frigid start to the winter through December, it expects the full season -- including January and February -- to see near-normal temperatures.
For the full season, the weather channel calls for a "come-and-go winter" in the province "with periods of mild weather and extended periods of colder-than-normal temperatures, with a heightened risk for a couple [of] periods of severe cold."
Overall, it expects a "near normal" or slightly colder than average winter.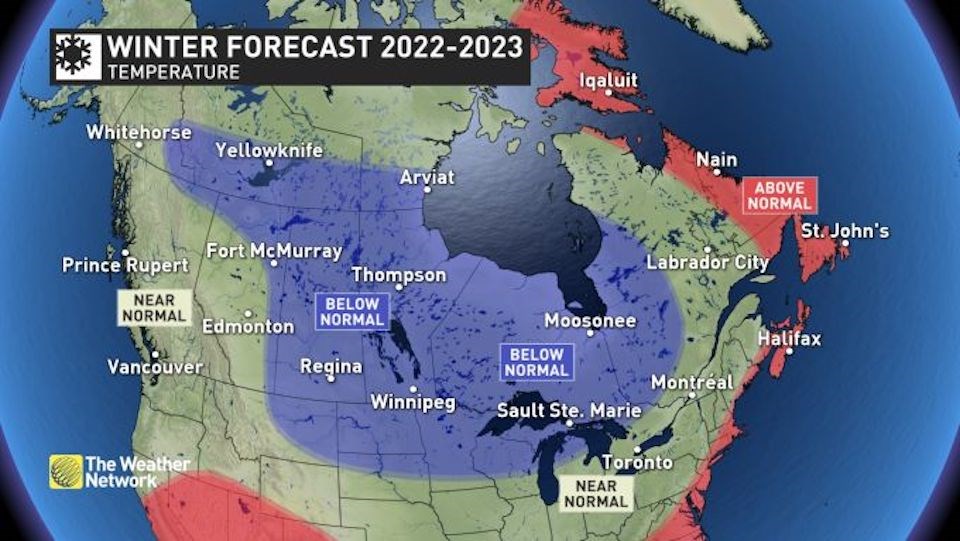 Environment Canada, on the other hand, hasn't stated what kind of temperatures to expect for the overall season. Outside of December, the forecaster's models don't provide a clear signal for temperatures in the Lower Mainland in the new year, explained Charbonneau.
But both forecasters agree that B.C. will have its third, consecutive La Niña weather event this winter.
Typically, La Niña tends to produce cooler than normal conditions during the late fall and winter in B.C. as well as snowier conditions over the mountains. However, Charbonneau noted that the weather phenomenon is only one factor in determining the overall forecast.
Below-normal precipitation amounts are expected along the northern and central coast of B.C. For southern parts of the province, including Metro Vancouver, above-average amounts are expected, according to The Weather Network.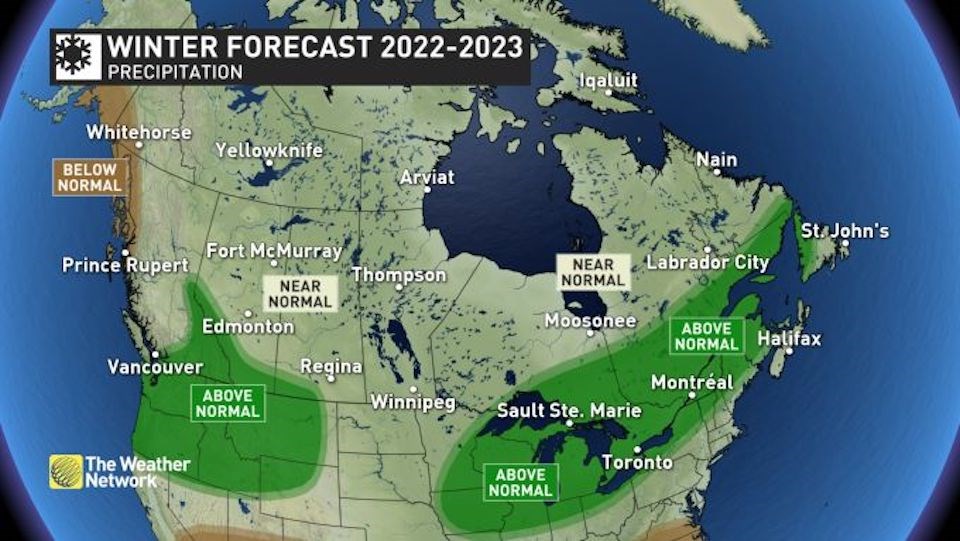 An active storm track in southern B.C. is also expected to bring abundant snow to alpine regions. Additionally, the forecast notes that there will likely be "substantial snowfall across lower elevations as well, including Vancouver, Victoria, and the Okanogan Valley."
The 2022/2023 winter season should include "excellent and extended" ski and snowboard conditions, according to the report.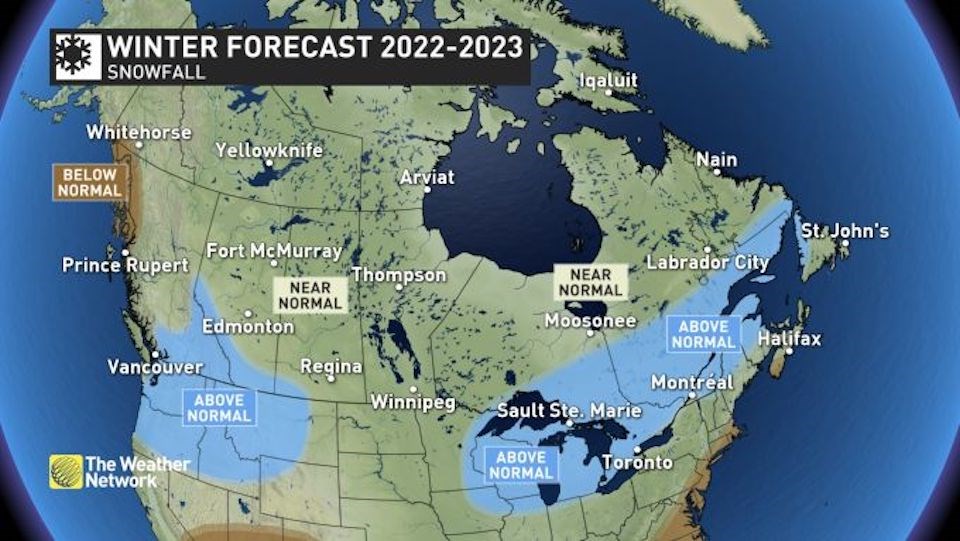 Drivers should always prepare for the worst when heading out during inclement conditions or if they need to drive through mountain passes. They should have an emergency kit along with nonperishable food items, extra clothing, blankets, and a shovel.
As for whether there's a higher chance locals will wake up to a white Christmas this year, Charbonneau said it is too soon to tell.
"It would truly be a guess at this point," she laughed.
Find out the probability of the city having a snowy holiday using this infographic.