Historically, Vancouver council has finalized the city's operating budget in December.
This time around, strong signals are coming from the newly inaugurated ABC Vancouver majority that the budget debate — which is when taxpayers learn the property tax increase —will be pushed to the spring.
Those signals are coming from inside the party and in a roundabout way from Coun. Lisa Dominato, who was the councillor in the previous term who attempted to develop a policy that would delay budget talks until the new year for an incoming council.
Her rationale back then was simple: Give a newly elected council some time to adjust to the job before having to deal with the budget, which comes in the form of a massive multi-faceted document that has hovered around $1.6 billion.
In an interview last week, Dominato wouldn't definitively say whether she will lead a move to push the budget to the spring, but here's a response to one of my questions that leaves little doubt it's in the works.
"We're very prepared to take the time necessary to get the budget right," she said. "And if that means passing it in the early new year, I think no one would be surprised by that."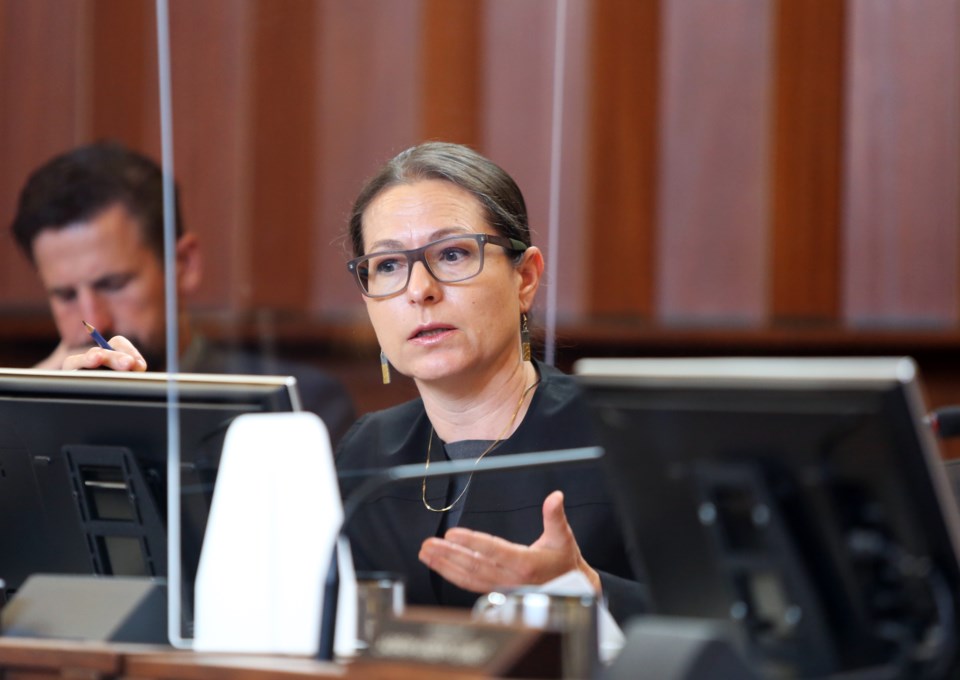 'Staffing levels would need to be reduced'
Way back in June 2020, Dominato introduced a motion titled "amending the city's municipal election year operating budget policies and principles."
Having first been elected in 2018 and finalizing a budget one month after inauguration, the concern from Dominato and others back then was the process was rushed and didn't translate to good governance.
Staff came back in March 2021 with a memo to Dominato's request that summarized its position this way: approval of the budget prior to January of the budget year enables a smooth transition to the new year, avoids complications that can impact grant recipients, staff productivity, capital programs and timing of new initiatives.
Staff also warned the budget includes a number of spending areas subject to regular annual fixed cost increases. For example, the salary budget, which is the largest type of expenditure, has historically been subject to annual fixed cost increases in the two to four per cent range.
Those increases are related to collective agreement wage increases and changes to statutory benefit programs such as the Canada Pension Plan and Employment Insurance.
"If budget approval is delayed, it is possible that staffing levels would need to be reduced to accommodate these fixed costs as the total cost cannot increase without council approval of a final budget and tax increase," staff warned in the memo.
C.D. Howe Institute
Fast forward to this month and an email from the city's communications department pretty much reiterated that message, noting the city has a January to December fiscal year and the best practice has always been to approve the budget before the new year.
"The C.D. Howe institute uses this as part of their grading criteria for their municipal fiscal accountability report card," the email said. "Last year, Vancouver received an A+ ranking — the top grade among Canadian municipalities — in part because of the city's practice of approving budgets prior to December 31."
Also: "If the budget is approved after the fiscal year has started, inflationary increases to grants to non-profit organizations may be delayed. It may also impact changes in services and costs over the next year due to the reduced timeframe in 2023."
At the same time, council has the option to approve part of the budget — for example, the capital budget — and provide direction to staff, even if the full budget and property tax rates are deferred until the spring.
Depending on which portion or portions of the budget council approves, the city said any new initiatives above and beyond the ongoing basic services for residents may be delayed. In addition, some projects may require separate approval by council in situations where time is critical to the work.
That said, the Vancouver Charter doesn't require property tax rates be approved until April 30.
Currently, there is not a consistent practice on the timing of budgets by Canadian municipalities, and the budget approval timing can vary year to year depending on the situation.
In Vancouver's case, that situation is related to Mayor Ken Sim and four of his fellow ABCers on an 11-member council being rookies to city hall.
Five ABC Vancouver rookies
Veteran councillors Adriane Carr and Pete Fry of the Green Party, along with OneCity's Christine Boyle, are effectively the opposition over the next four years. Fry and Boyle acknowledged the "learning curve" for Sim and the four new councillors.
"It's a challenge to come in as a brand new council and approve a budget," Fry acknowledged.
"Getting elected in October, getting sworn in in November and approve a $1.5 billion budget in December — that's a big learning curve. Five of them are completely brand new to local government, with absolutely no experience in managing a massive civic budget like this."
Given Dominato's concerns about a new council having to deal with a budget one month after being elected, Fry said it wouldn't surprise him to see ABC defer debate until the spring.
Like staff, Boyle said it was good practice to pass a budget in December.
However, she added, "with the learning curve ahead for the new council, I don't see us being able to pass a budget in December."
@Howellings