If you haven't noticed it already, please go outside right now and take a look up at Grouse Mountain and the 20 STORY HIGH WIND TURBINE that they recently installed up there!!! Was that a quick installation or what? Visit the Grouse Mountain site and their Wind Turbine blog to see how long it took to install this awesome new addition to the mountain skyline.
Oh yeah, and THEY ARE INSTALLING AN ELEVATOR SO THAT YOU WILL BE ABLE TO GO TO THE TOP OF THE TURBINE AND OVERLOOK THE FREAKIN' CITY!!!!!!!!!!!!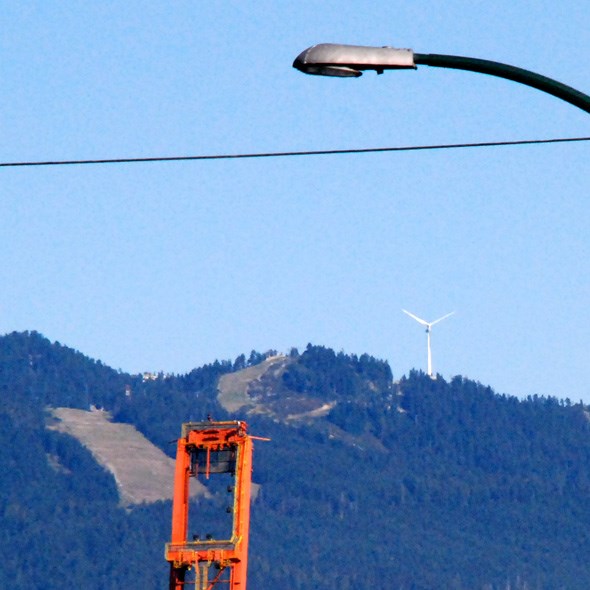 More on the turbine and elevator in the coming weeks.