Holy crap, this is amazing! A public dirt track for bikes has been approved to get built in Vanier Park! Chris Young, the lead member of the Vancouver Dirt Jump Coalition, wrote about it for us...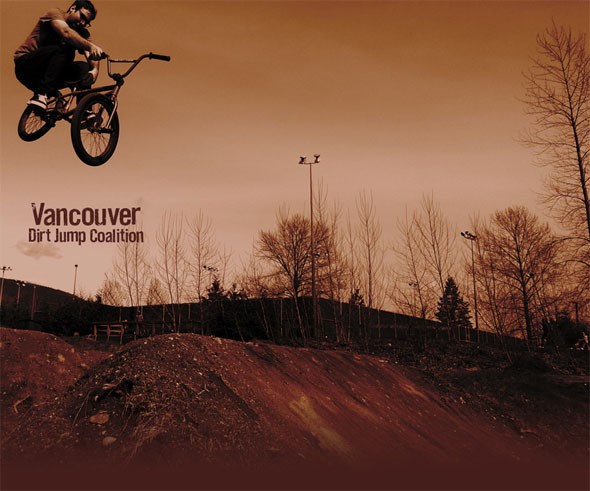 "Last night the Vancouver Park Board Commissioners voted unanimously in favour of the proposed Dirt Jump park in Vanier Park. With the Park Board office beyond capacity with BMX and Mountain Bikers, the group listened in on delegations presenting in favour of the park, with no parties speaking against. One-by-one the Commissioners expressed their positive thoughts about the project, and thanked those whose hard work has made this possible. Opinions were expressed to ensure that the park will be designed with elements for all levels of riding, from young children right up to advanced users. And, that the park should be designed in such a way to fit in with Vanier Park, which could be done with landscaping. The project was given the blessing by the Vancouver's Bicycle Advisory Committee."
"One of the delegates, a mother who came to express her thoughts commended the Park Board on the approval process. She was impressed, and expressed how pleased she was with the inclusion of the community, Vanier Park stakeholders, and interested parties all were heard on this proposal. Multiple generations were in the room with her to see a positive outcome, which will hopefully inspire more youth to be involved."
"Very special thanks go out to Commissioner Sarah Blyth for her dedication to this project, and the rest of the Park Board Commissioners for keeping their promise of engaging the youth and keeping them active as one of their platforms. Mark Vulliamy and Park Board staff have also been vital to making the Dirt Jump park a reality."
You can learn more about the project on their Facebook page: