By now you've probably heard that Douglas Coupland will be redesigning the Terry Fox memorial that sits at the foot of Robson street in front of BC Place. Stephen Quinn from CBC's On The Coast describes the existing one as "An arch topped by fiberglass lions", and I'm sure I'm not alone in being excited to see what Doug will be brewing up for the new one. Stephen interviewed Douglas earlier this week about it, have a listen HERE.
Also, while we're on the subject I wanted to let you know about a book that you need to get. I was surprised when Michael J Fox, after telling me that one of his all time favourite Vancouverites was Terry, told me that he didn't even know about it, and I must admit that when I found it for a shocker discounted price at Book Warehouse a couple of years back I also had no idea that it existed prior to seeing it on that shelf. I'm going to speculate that had the cover featured a more familiar picture of Terry as we all knew him (running, with leg exposed) it might have been more widely recognized and while I'll compare said cover to the current "arch topped by fiberglass lions" I'm actually here to tell you that the book is solid gold. Solid. Gold. A printed and bound time capsule telling the Terry Fox story intimately from start to finish with heavy involvement from the Fox family, it's at times tearjerking (in fact, many times), fact-and-memento-filled and in the end the perfect printed and bound memorial to this Canadian hero. You can rest assured that the BC Place memorial will be just as awesome as this book is.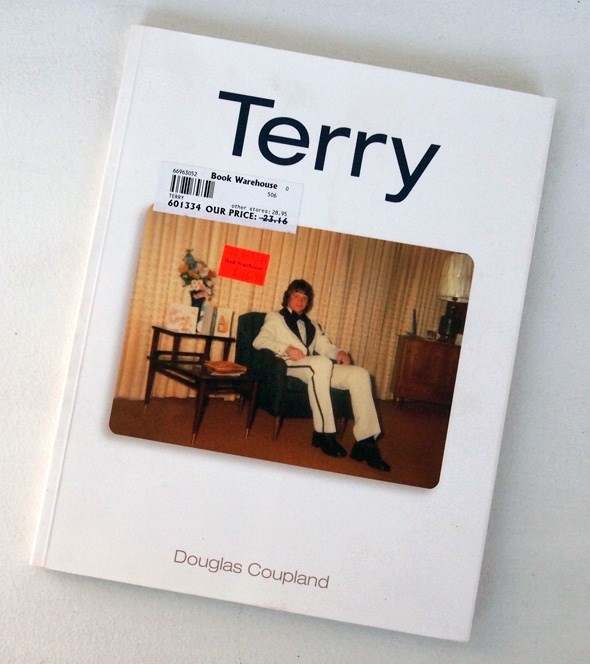 Below is a preview of some pages, deliberately un-captioned, in order to give you a bit of a taste and to encourage you to get your hands on a copy HERE at the Terry Fox Foundation web site.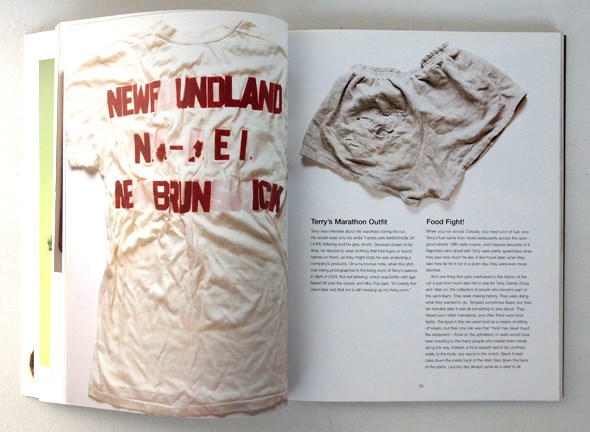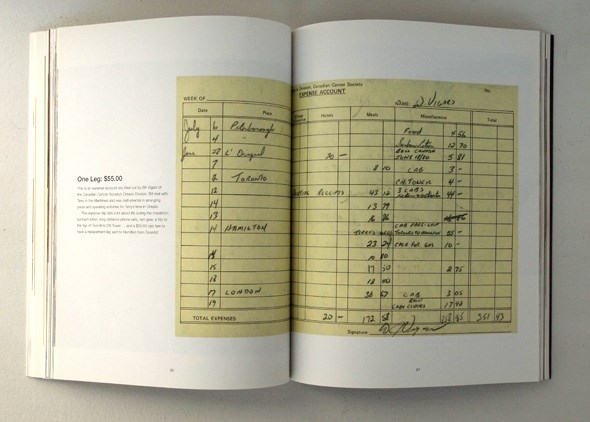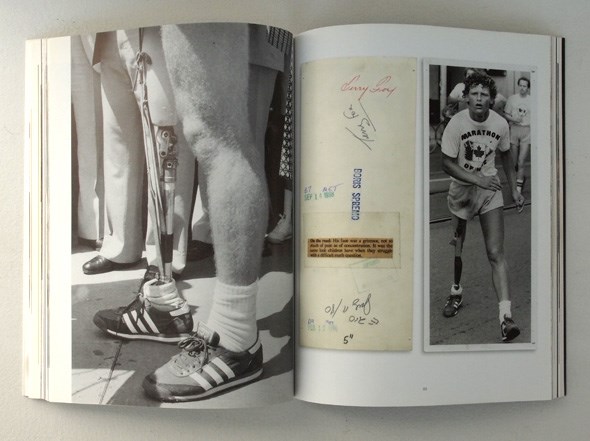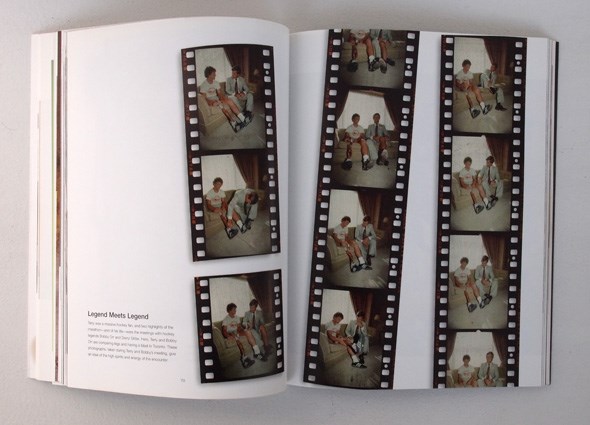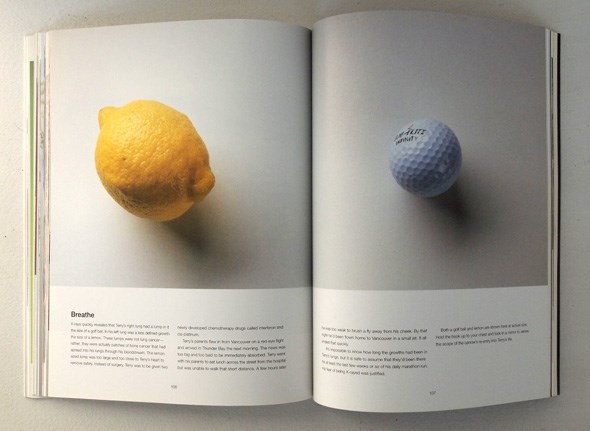 Terry is published by our friends at Douglas & Mcintyre and Coupland is donating all of his royalties from it to the Terry Fox Foundation. D&M are also sweetening the pot by doubling the regular royalty normally paid. That is freaking awesome.