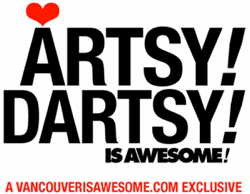 Vancouver has a vibrant art and design scene. It is our mission to make this stimulating world accessible to everyone.Artsy!Dartsy! is Vancouver's online Art & Design event guide. Offering comprehensive event listings since 2008, the site is updated daily to promote current and upcoming exhibits, lectures and shows. It is a resource for casual art-goers, industry professionals and tourists. With a user-friendly format, information is sorted by media, venue, schedule and location as well as handy street maps.For the full listing please head to Artsy-Dartsy.com.
.
The Loose Affiliates presents Picnurbia
Opening Reception: Friday, Aug 11, 5-8pm
Location: Robson St between Howe and Hornby. BYO-Picnic!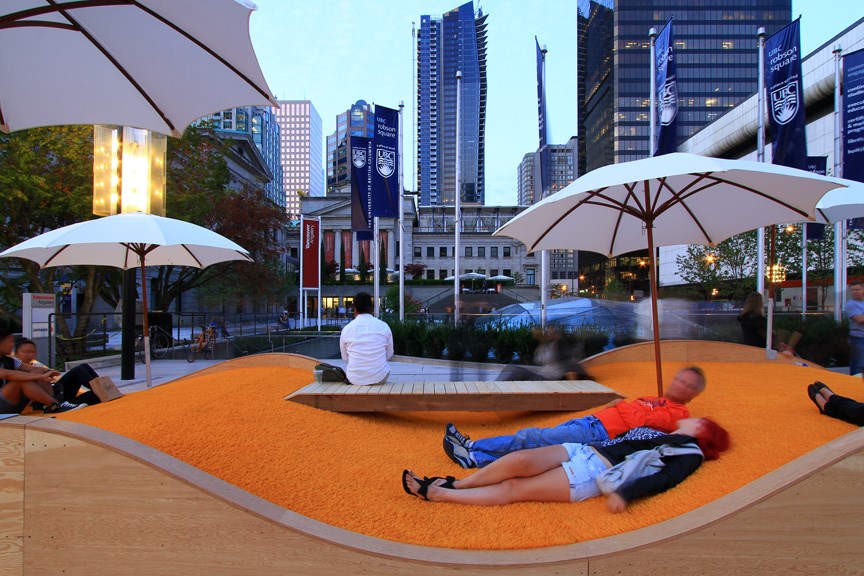 Picnurbia. The Yellow Picnic Wave.
In the summer, Vancouverites leave their neighbourhoods and head to the beach, thereby inhabiting the edge of the city. PICNURBIA suggests an alternative to this exodus, creating an inland zone for people to gather and picnic in the heart of downtown.
At PICNURBIA, the summer act of picnicking is heightened by an über–picnic-blanket. This undulating landscape provides spaces for people to hang out and play in alternative formations, providing a new experience of urban picnicking.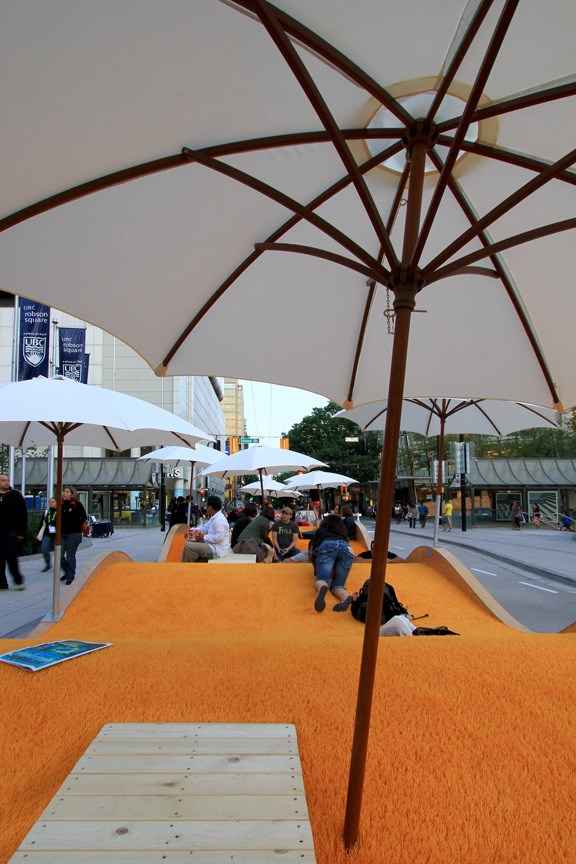 PICNURBIA offers space for people to come together, relax and watch. Inserted into the urban downtown neighbourhood, a community where people already live, work and visit, the site is intended to become an easily inhabited summer zone, where people may gather to enjoy the long summer days. PICNURBIA is designed to offer an 'on-the-block' amenity where people can drop by on purpose or stumble upon more informally as they walk or bike home. This will establish PICNURBIA as a summer node, carried on mouth-to-mouth, "Let's meet at PICNURBIA"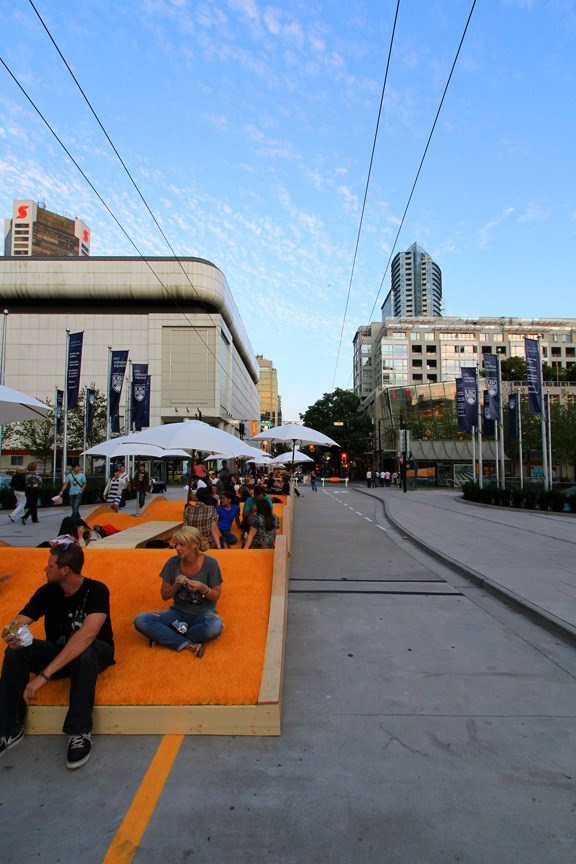 Picnurbia is realised in collaboration with Viva Vancouver and is supported by SYNLawn, suppliers of PICNURBIA's vibrant yellow turf.
http://www.looseaffiliates.com/
Photos by Krista Jahnke
.
Other Notables: Check out our Opening Receptions post for more goodness this week.